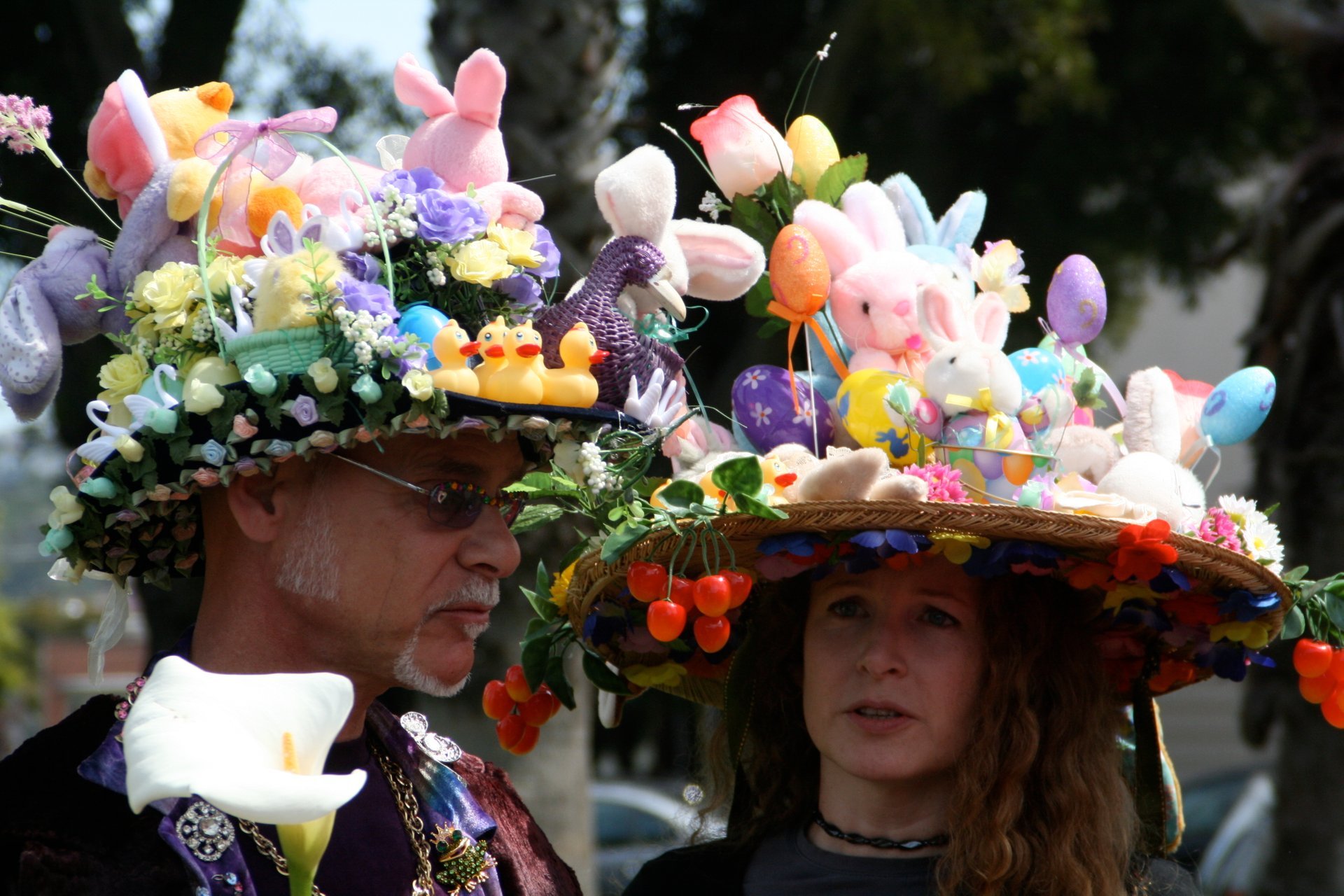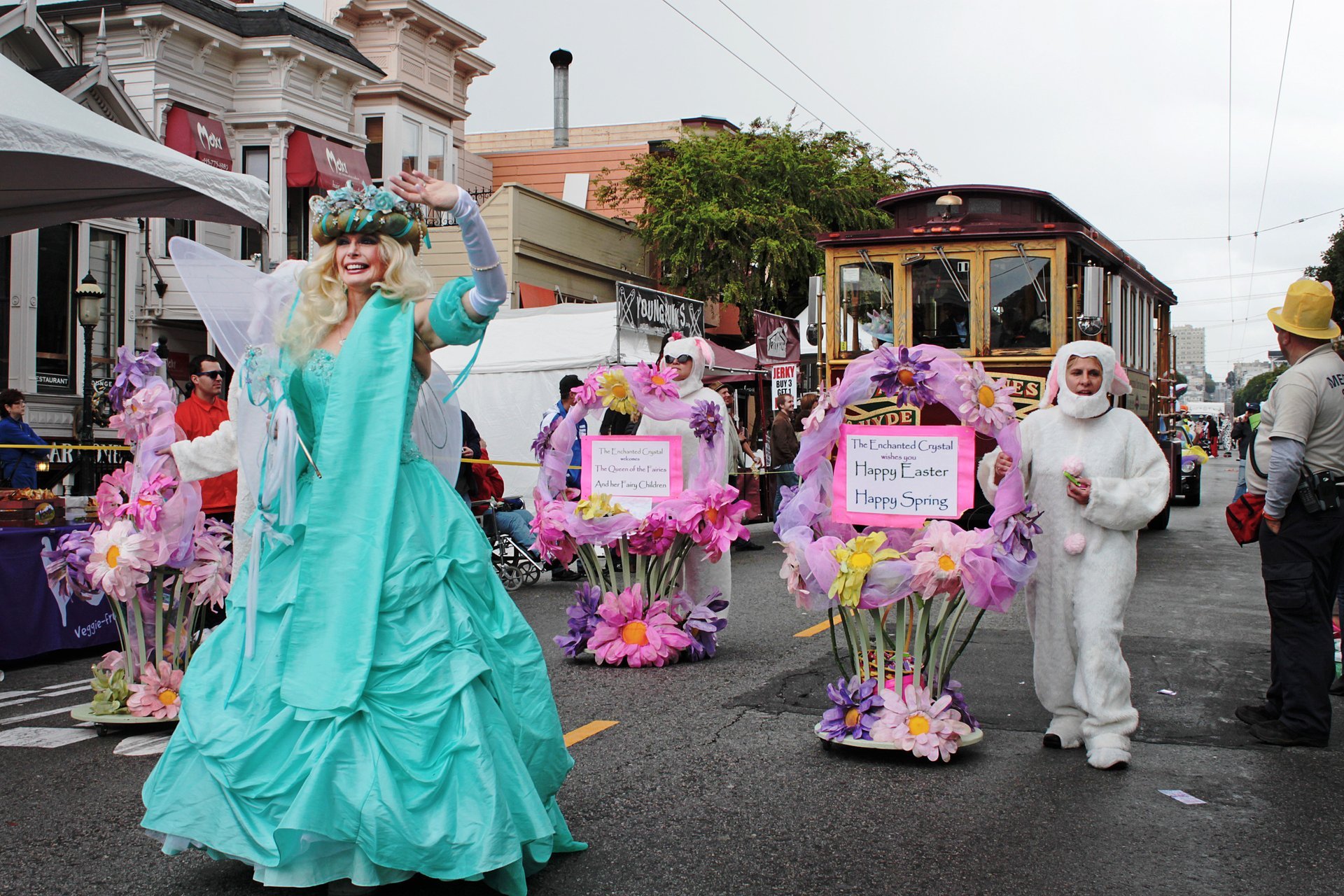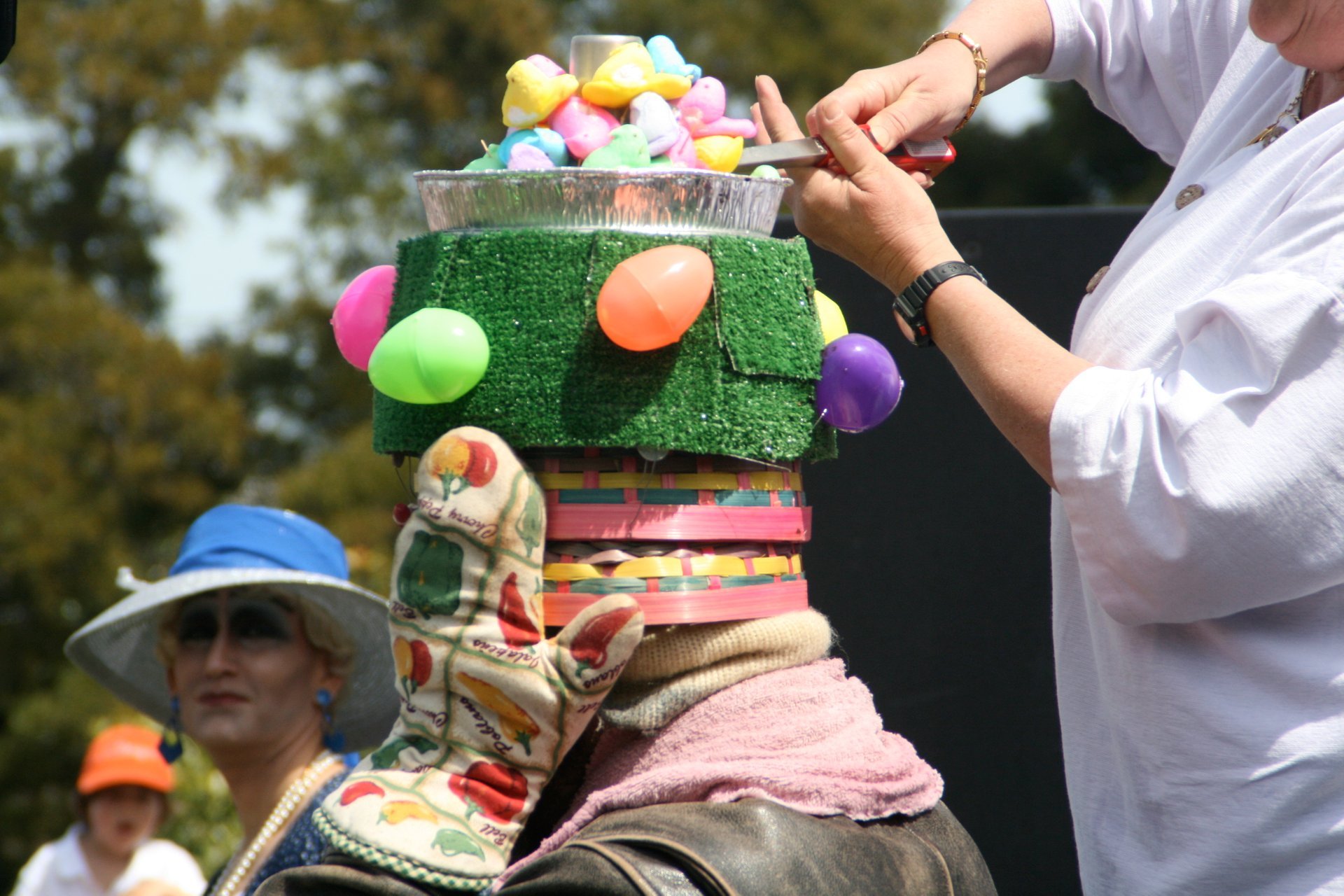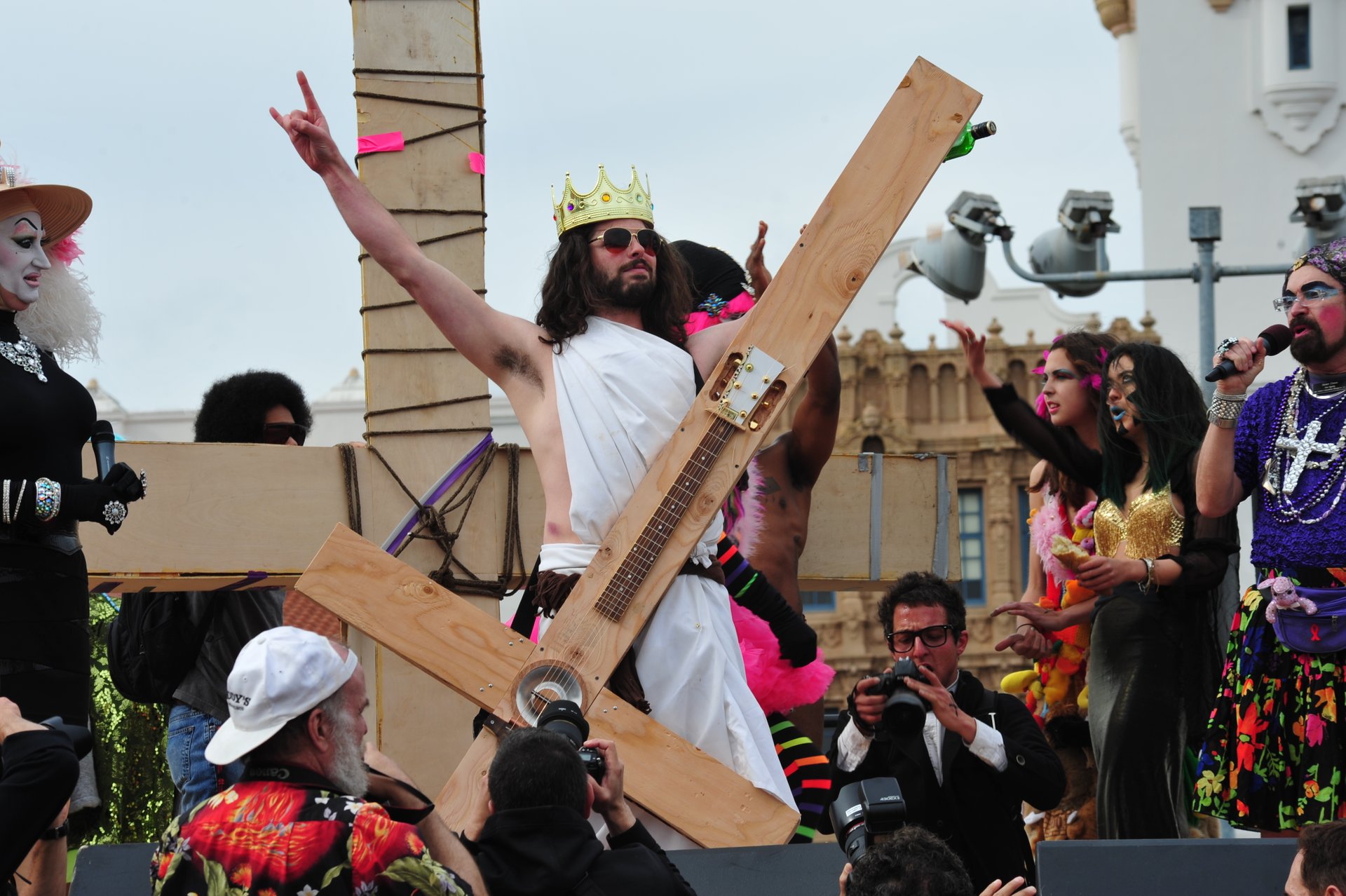 Union Street's Annual Easter Parade and Spring Celebration on Easter Sunday
Easter festivities in San Francisco are so far from traditional that it's much easier to find an extraordinary celebration rather than look for a solemnity. The most classic event must be Union Street's Annual Easter Parade and Spring Celebration held on Easter Sunday. It showcases the unique and diverse community of the Bay area featuring roller-blading cows, self-propelled mini-floats, art cars, and sophisticated fashions. Spring celebration incorporates a variety of family activities such as kids' rides and games, inflatable bounces, a climbing wall, a bubble jump, face painting, a pony ride and a petting zoo, the Easter Bunny, and other costumed characters, and, of course, musical entertainment. While the celebration extends from 10 a.m. to 5 p.m., the parade starts at 2 pm.
Easter bonnet contest on Union Street
Also, between 11:15 am and 1:30 pm the Easter bonnet contest takes place at the judging booth on Union Street at Buchanan. It falls into several categories including Best in Show, Best Couple, Best Family, Best Children, Best Pet, Most Elegant, Most Comical, Largest Hat, Best Merchant, and Most Creative. The winners are given awards at about 3 pm on Buchanan's Main Stage.
Easter celebrations in Golden Gate Park
Another celebration is organized in Golden Gate Park by Sisters of Perpetual Indulgence, a non-profit charity, protest, and street performance organization that widely uses religious images to satirize the issues of gender and morality and to call attention to sexual intolerance. The festivities in Golden Gate Park begin on Easter Sunday at 10 am with family-friendly activities such as an egg hunt and face painting. Then follows the Easter bonnet contest held at 12:30 pm and a range of live music and drag shows. Participants aren't required to register for the costume contests; the only duty is to dress to impress.
The most extraordinary part of Easter fun in Golden Gate Park starts at 3 p.m. with Foxy Mary contest followed by Hunky Jesus competition. Hardly anywhere else on the globe will you be able to see such transformations of the most significant Biblical characters—the Virgins come pregnant, and Christs act rather barefacedly on the stage. Ladies and gentlemen, this is San Francisco.
Easter egg hunts and Easter Eggstravaganza
With the growing popularity of dogs-only Easter egg hunts, traditional ones may conversely become less sought-after. Still, family activities will never go out of fashion. You'll always find a selection of egg hunts for your kids, including the annual Easter Eggstravaganza that takes place on Saturday before Easter in Golden Gate Park. Other festivities include carnival rides, live entertainment, Easter brunches, and crafts sessions.
Find hotels and airbnbs near Easter (Map)