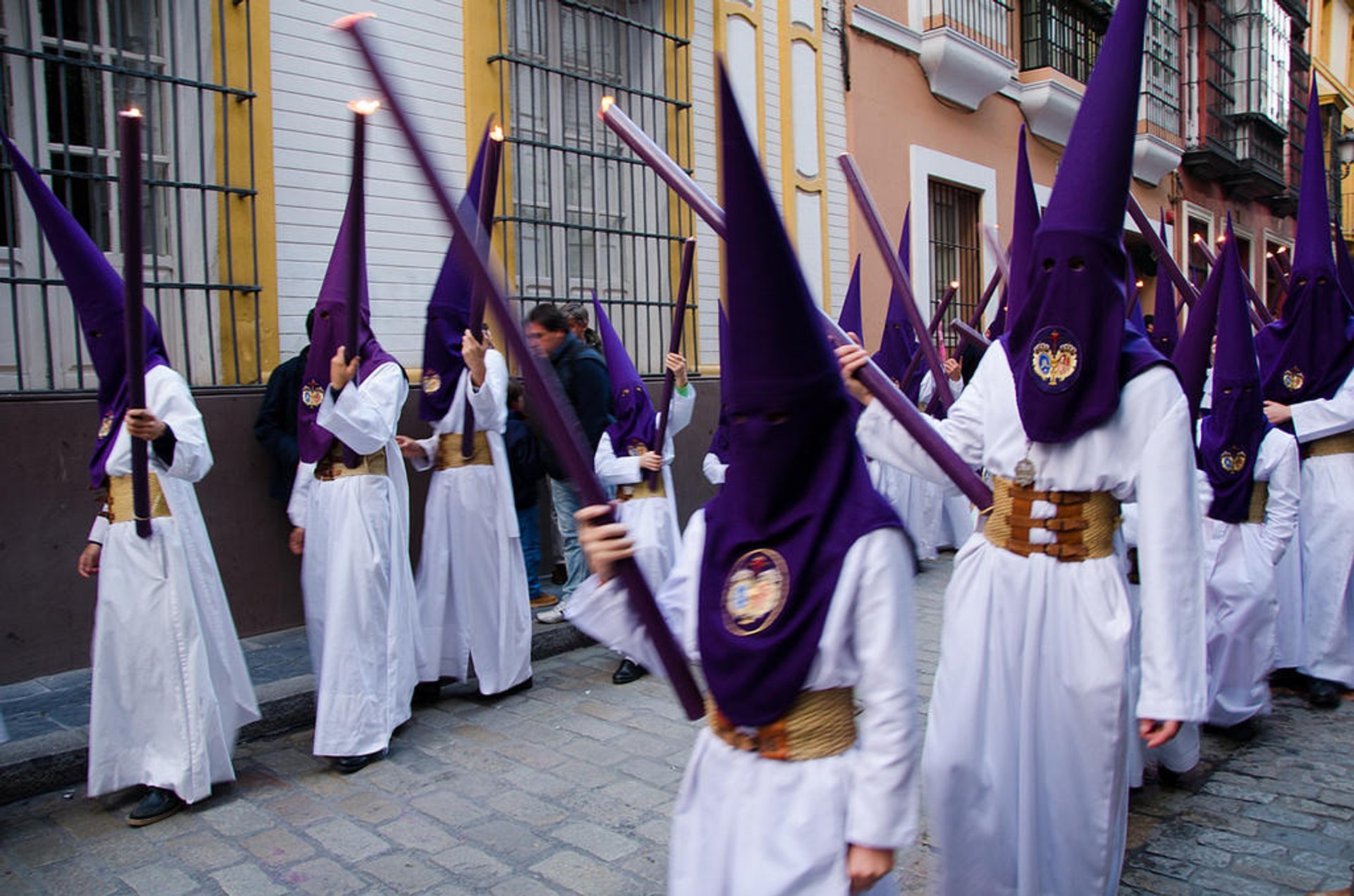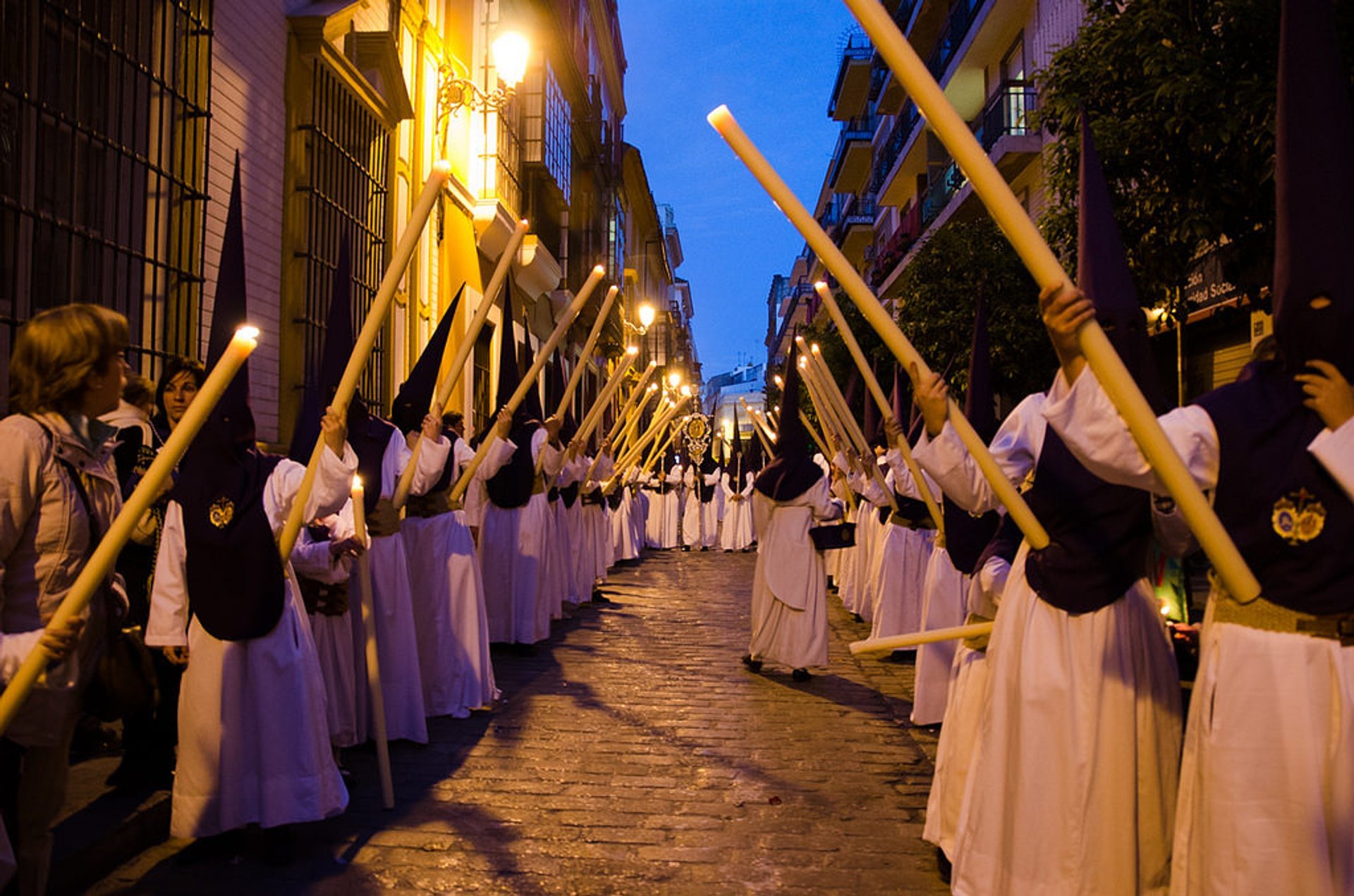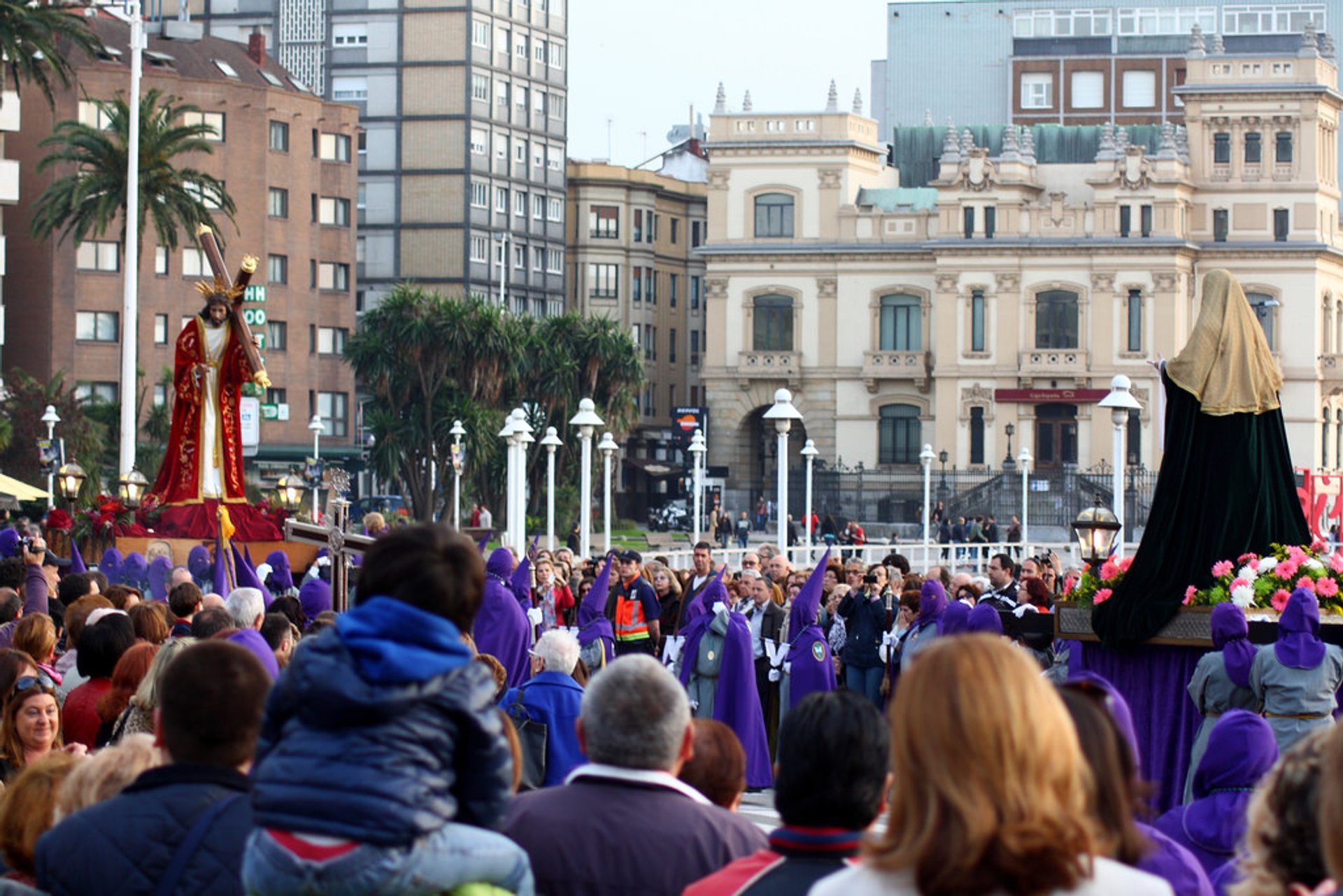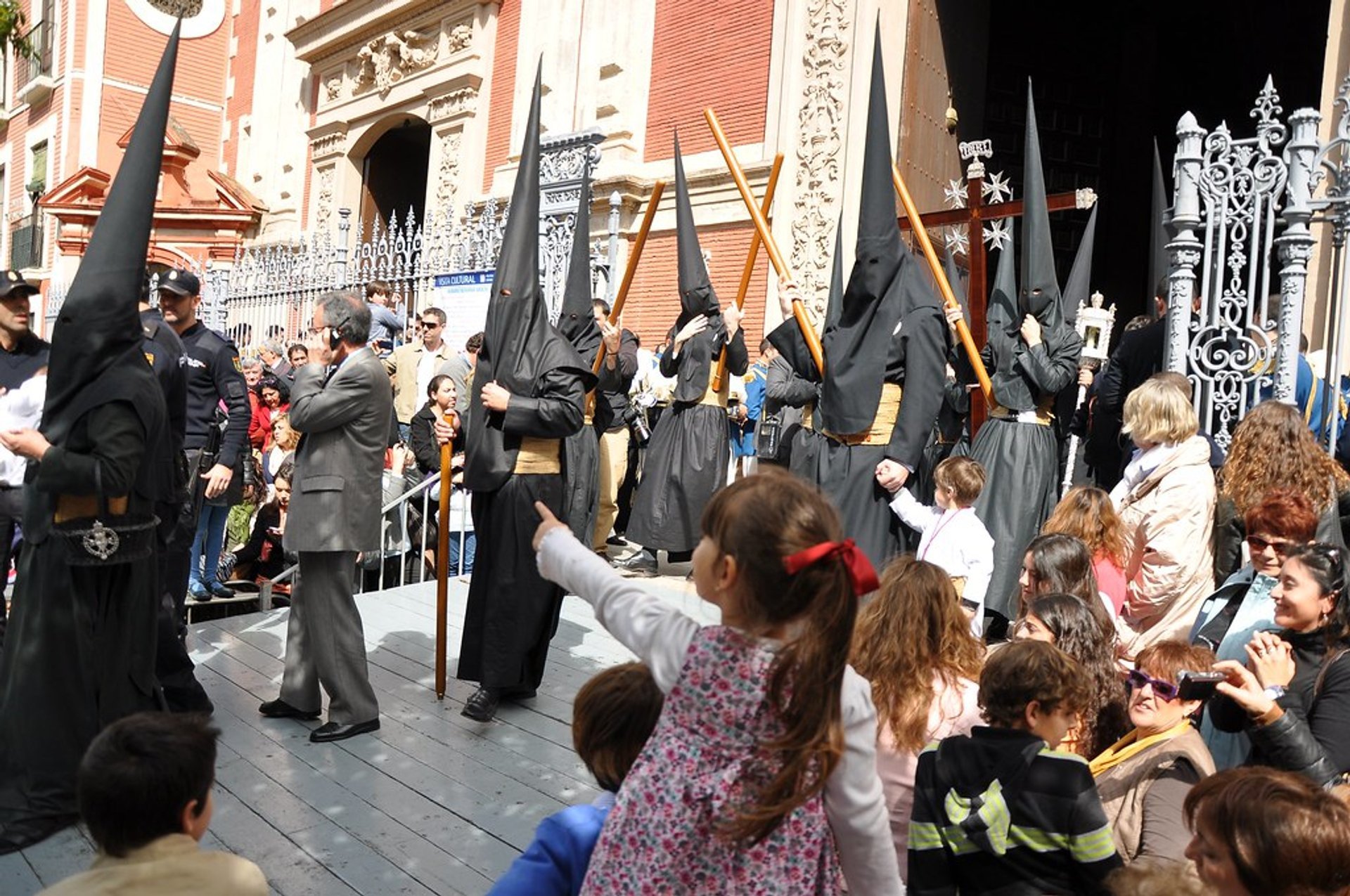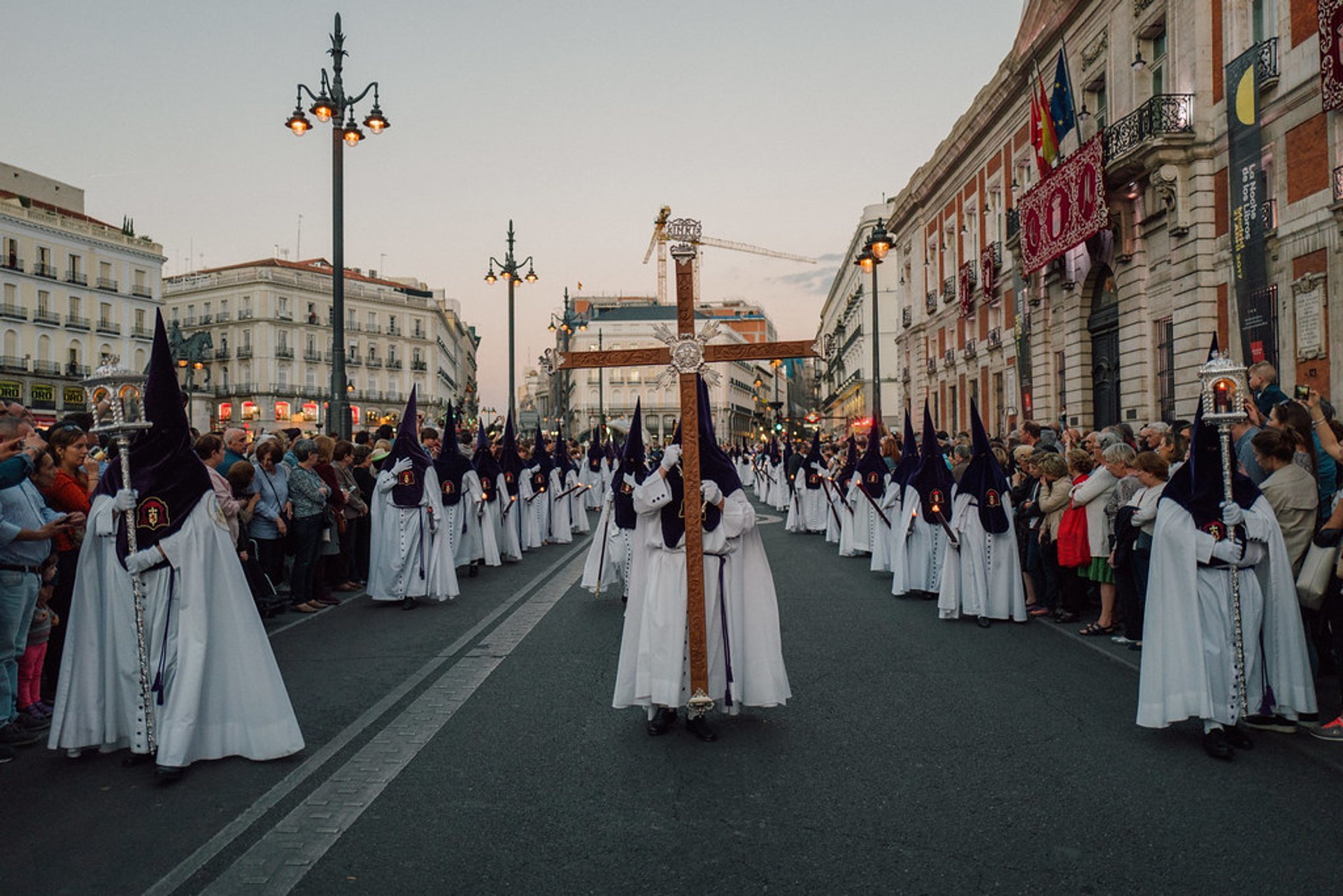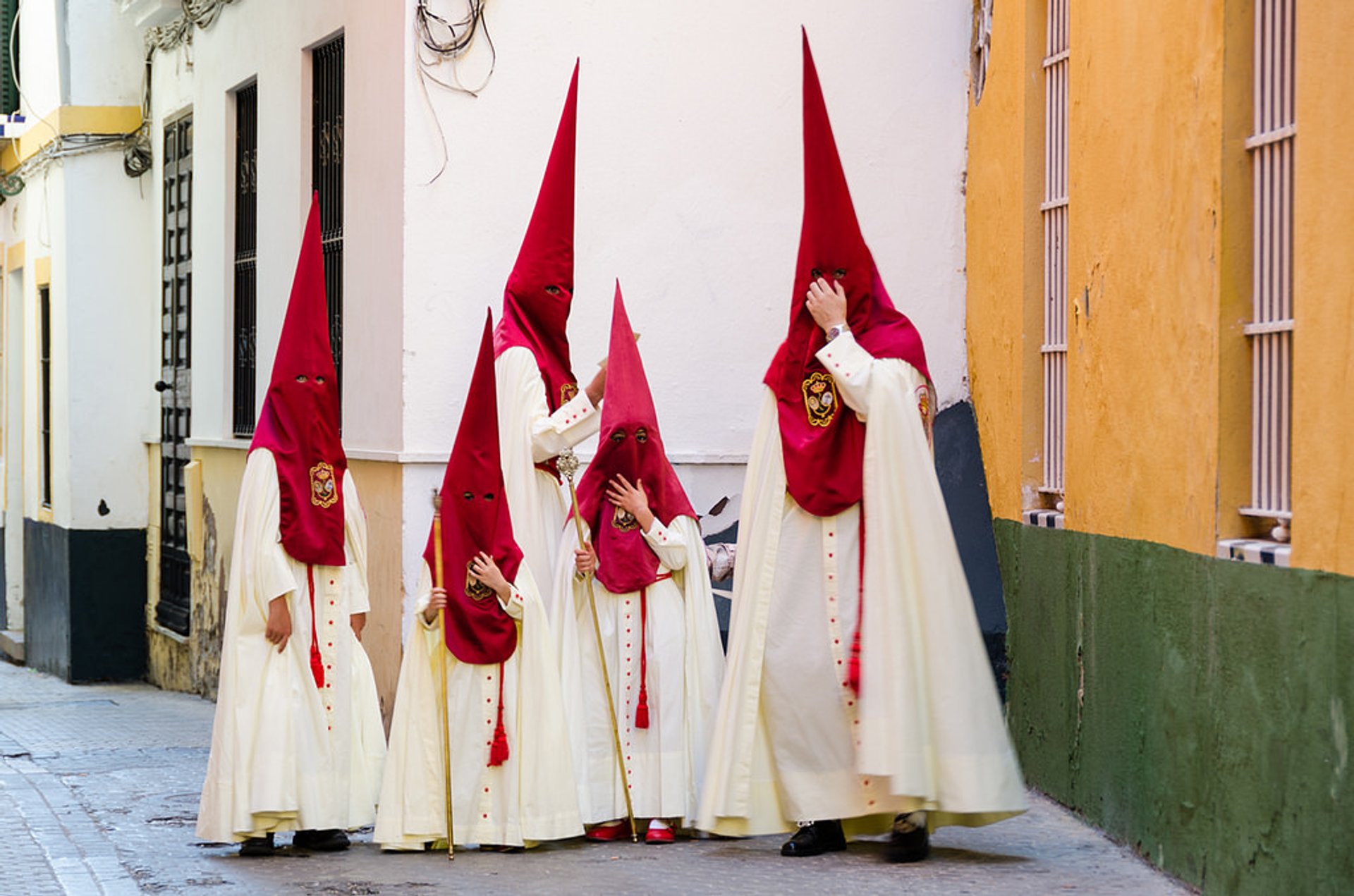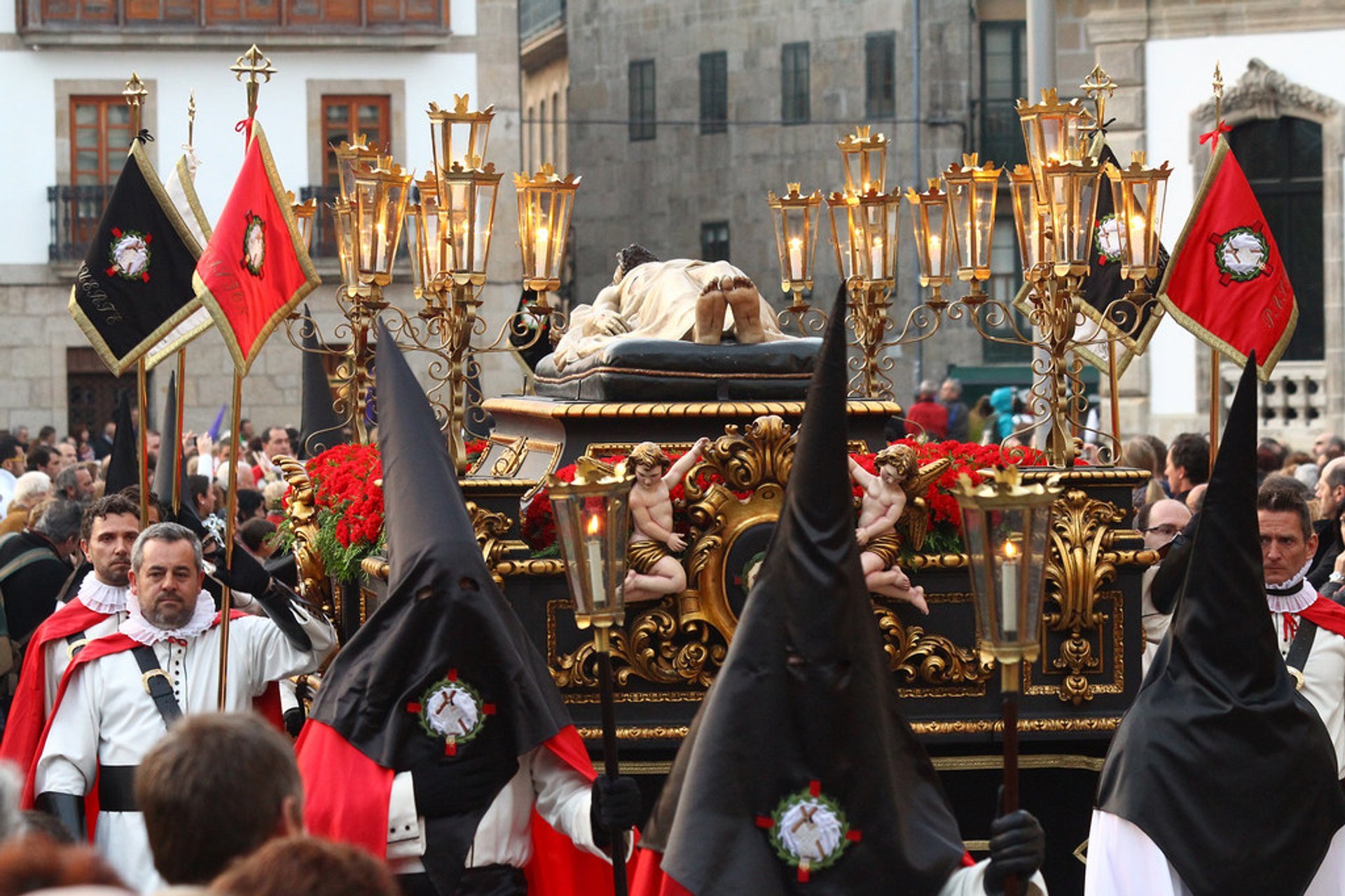 Semana Santa and Easter usually fall in late March and/or early April, depending on the year. The festivities in Spain begin on Palm Sunday (Domingo de Ramos) and last until Easter Monday (Lunes de Pascua), with the most massive parades held on Maundy Thursday and Good Friday. The feast cultimates on Easter Sunday: after attending churches and religious processions, families gather to have special meals with Easter eggs, pork sausages, and Italian Easter bread.
Holy Week processions
Every region of Spain celebrates Semana Santa in a special way. However, Holy Week processions are a common element. Such processions are usually organized by groups and associations called "cofradías". The participant parading the streets from their local churches to the main cathedral are called "nazarenos". Every parade carries a large cross and colorful floats called "pasos" and often topped with statues of Jesus and the Virgin Mary. Nazarenos are accompanied by marching bands who play solemn music. And all participants wear "capirote" capes that completely hide their faces and loose robes, which is a dress typical for sinners seeking penance.
Andalusia
Semana Santa in Andalusia is a week full of color, art, religious fervor, and great processions. Malaga and Seville host the most impressive processions and parades, many of which have been preserved since the Middle Ages. In Seville, nazarenos carry the floats and sing La Saeta, an acapella song that is performed during processions. In Malaga, it is a military parade with music, dances, and different events. Also, women in Andalucia typically dress-up for Semana Santa events in their best clothes of dark colors and wear luxurious lace mantillas.
Madrid
Madrid is a nice place to be during Holy Week & Easter. The city hosts a few large processions on Good Friday. The most famous one takes place in the Cristo de Medinaceli which starts at the parish of Jesús de Medinaceli and runs through major streets of the city. Other famous processions on Friday include the Alabarderos and Jesús Nazareno "el pobre", as well as the silent procession. All of them are dedicated to the passion and death of Jesus Christ.
Salamanca
Around 22 dramatic processions with hundreds of penitents carrying flags, crosses, or candles make Semana Santa in Salamanca one of the most important celebrations in the country. Main Holy Week events in the city include Procession of the Via Matris and Traslado of Cristo de la Liberación on Good Friday, Procession of La Borriquilla, Procession of Jesús Despojado, and Procession of El Perdón on Palm Sunday.
Zamora & Lorca
Lastly, in the Romanesque city of Zamora, you can experience silence and meditation. The Lorca city will reenact scenes from the Bible with great costumes, dances, and songs.
Find hotels and airbnbs near Semana Santa (Holy Week) & Easter (Map)