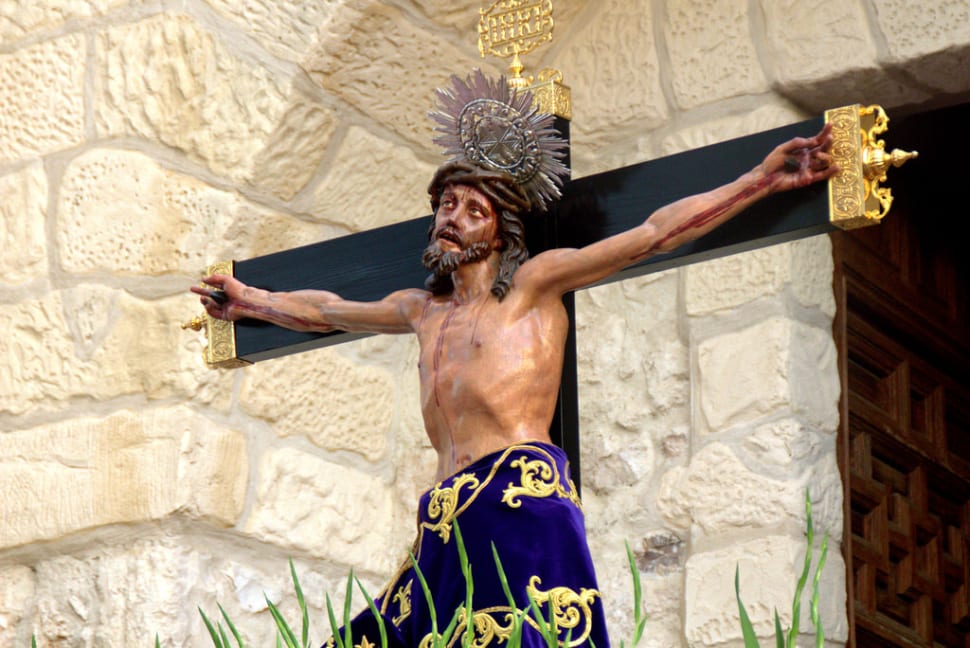 From Palm Sunday to Easter Sunday, thousands of guests come to Madrid to take part in various processions and festivities. This is the most important time for the whole Christian world when believers remember the miracle of the salvation and Madrid reproduces the scenes of Jesus' suffering and death.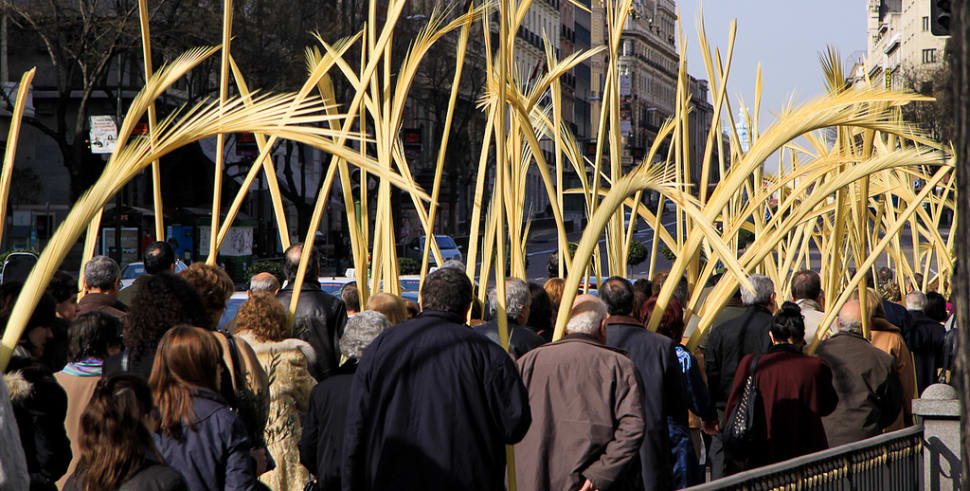 Concerts of church music are held in the churches and cathedrals of the city. The processions, which members of the Catholic brotherhoods prepare for the whole year, fill the streets of the city and restaurants and pastry shops make classic dishes for Easter week: sweets like "Torrijas" and a lean soup of turkey and peas.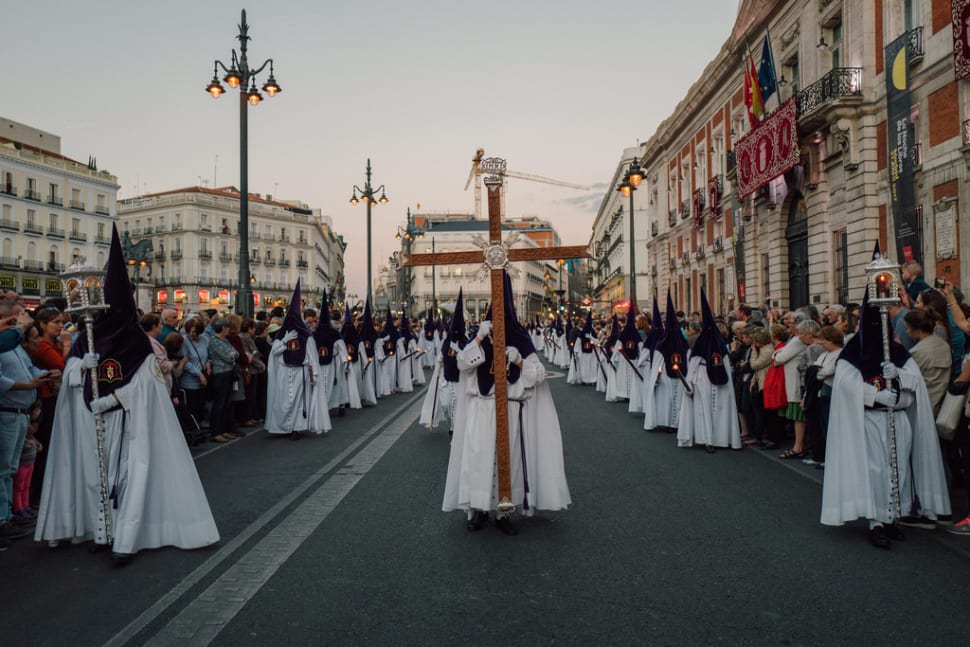 The most important processions on Palm Sunday and the Holy Wednesday are called the "Pasos" of Cristo de la Fe and El Perdon and Nuestro Padre Jesús de la Salud. Also popular are the processions on Thursday, Friday, and Saturday of the Holy Week. These days they are dedicated to the death of Jesus Christ. At the end of Holy Week, on Easter Sunday, Aragon Tamborrada is held at Plaza Mayor—the members of the brotherhoods fill the streets of Madrid with a drumbeat in honour of the Feast of the Resurrection of Christ. This procession is perhaps the most massive event observed during Semana Santa.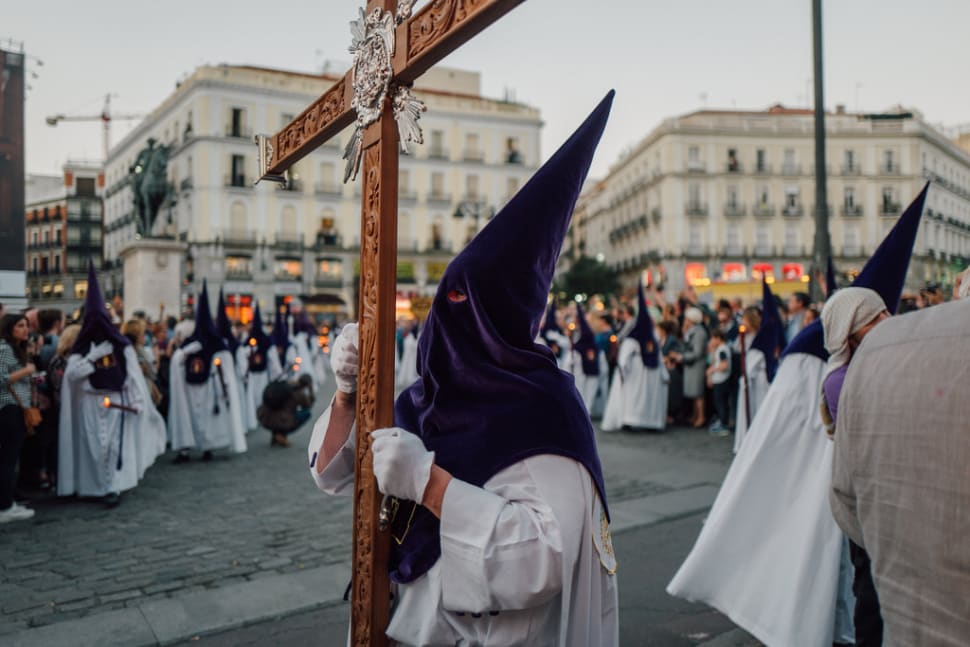 Torrija is an obligatory Madrid Easter dish. It's a sweet toast, soaked in milk with cinnamon and sugar. Among the typical fish dishes are Soldaditos de Pavía (slices of cod with a crispy crust), roast turkey peas (with spinach, cod, potatoes, and boiled eggs), and croquettes from cod.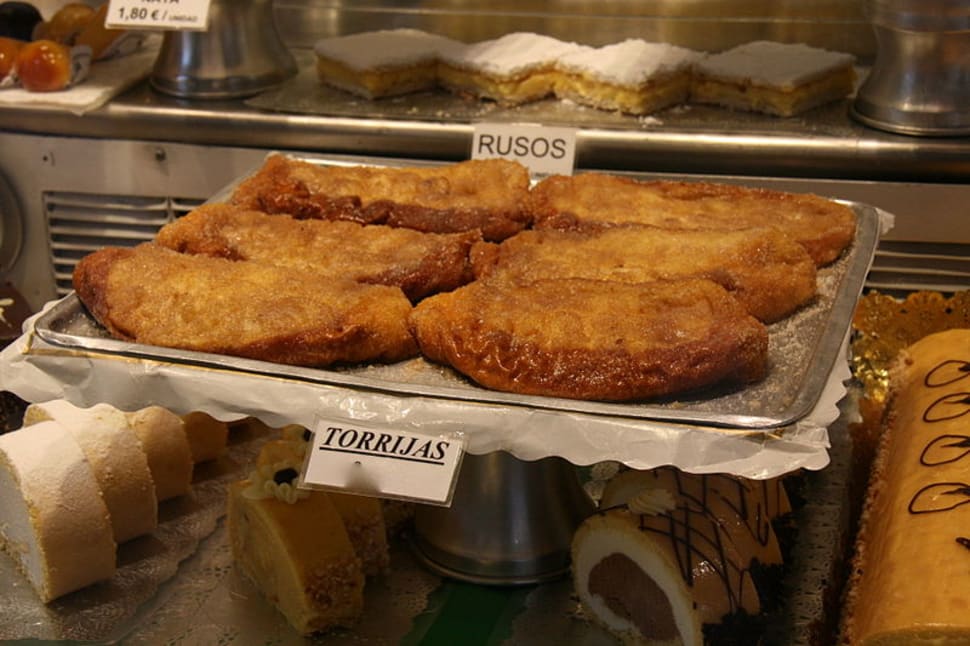 Map & Location