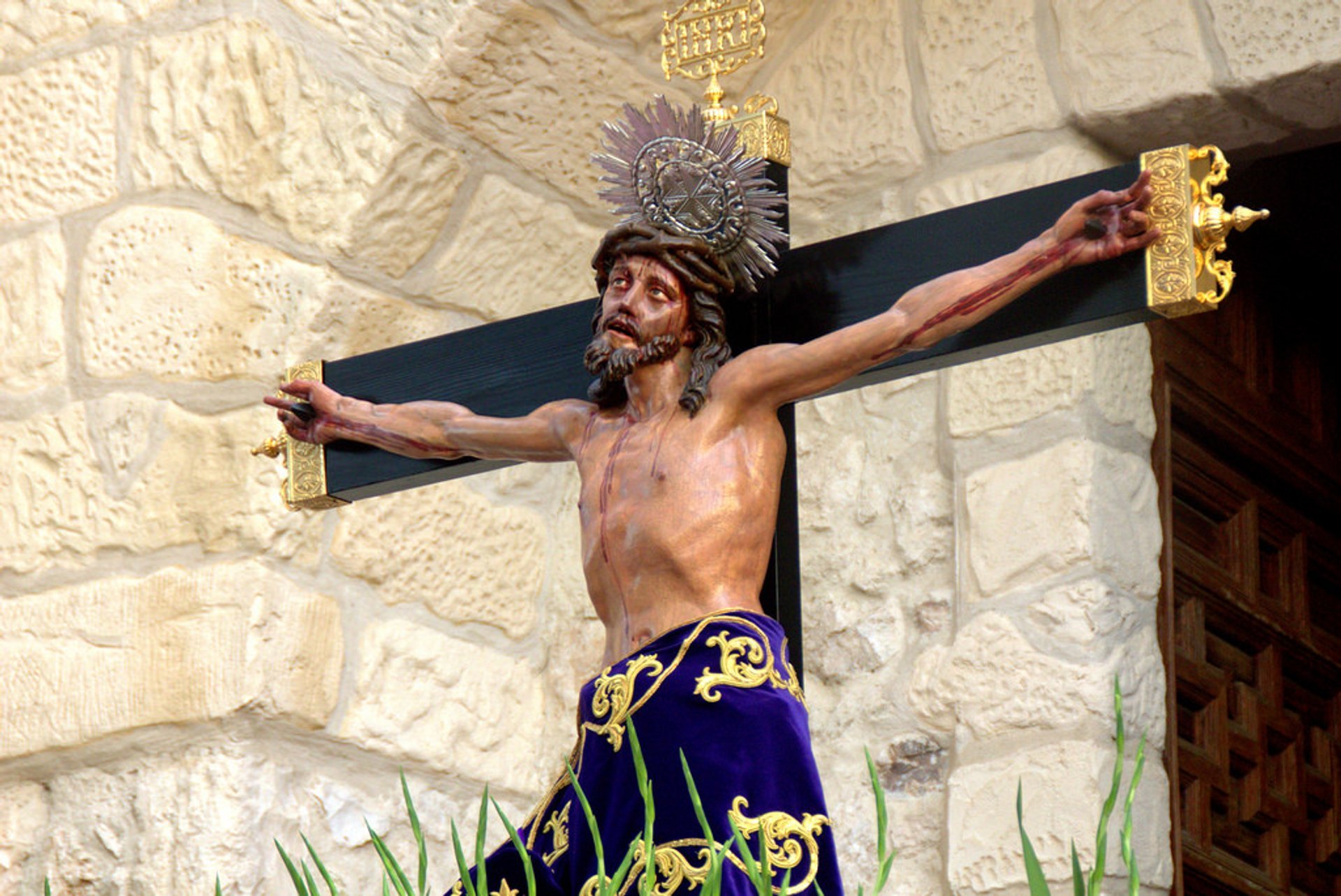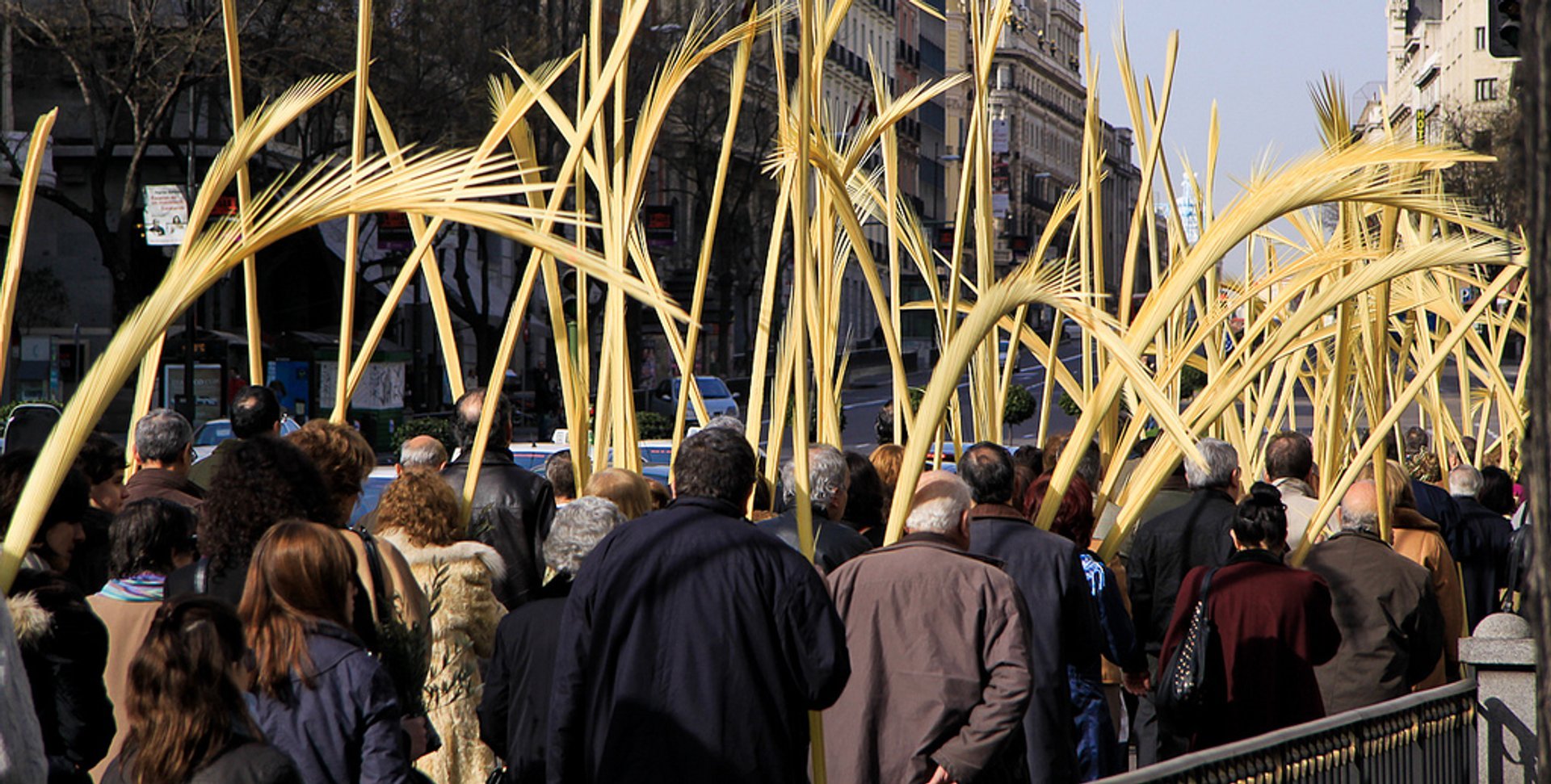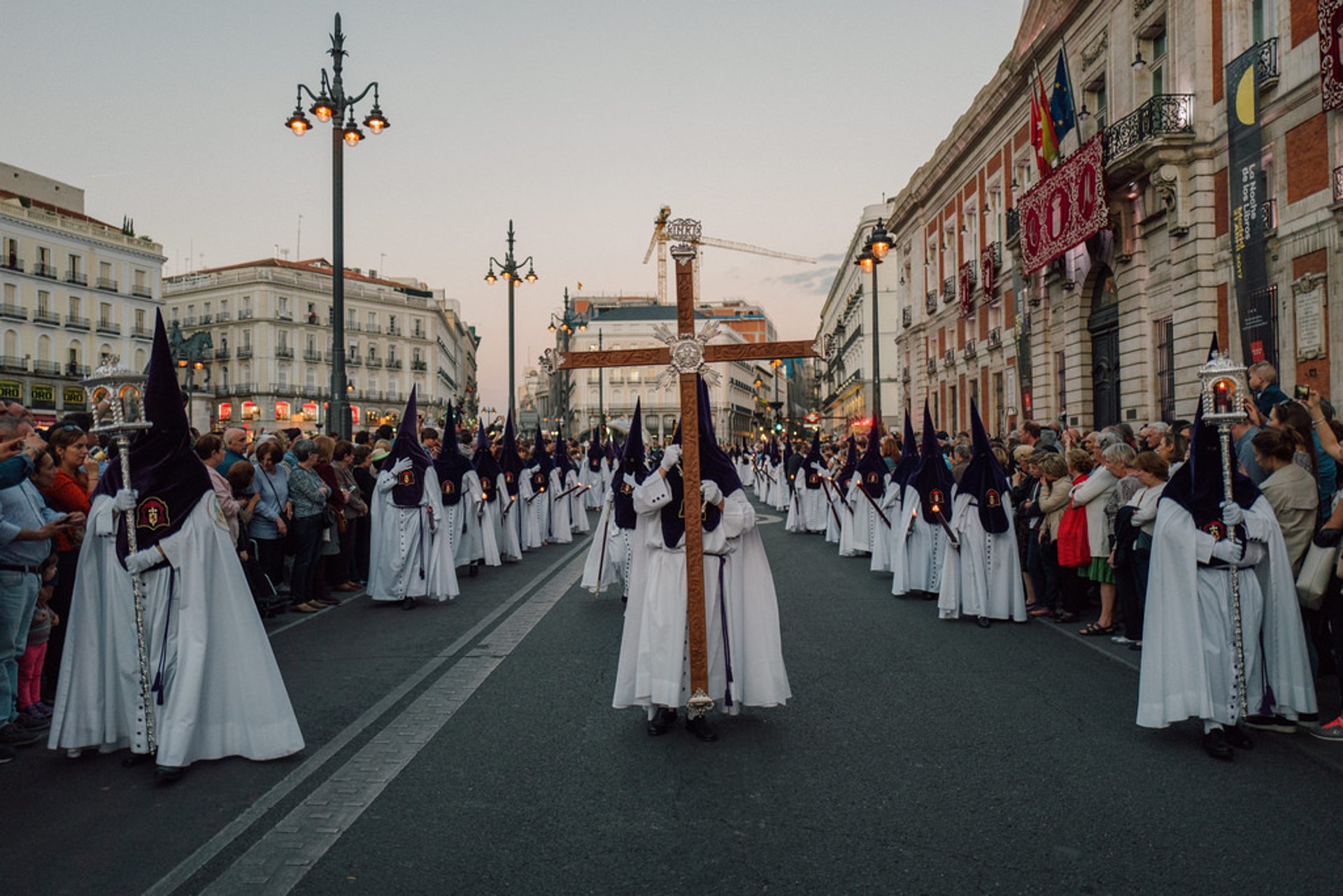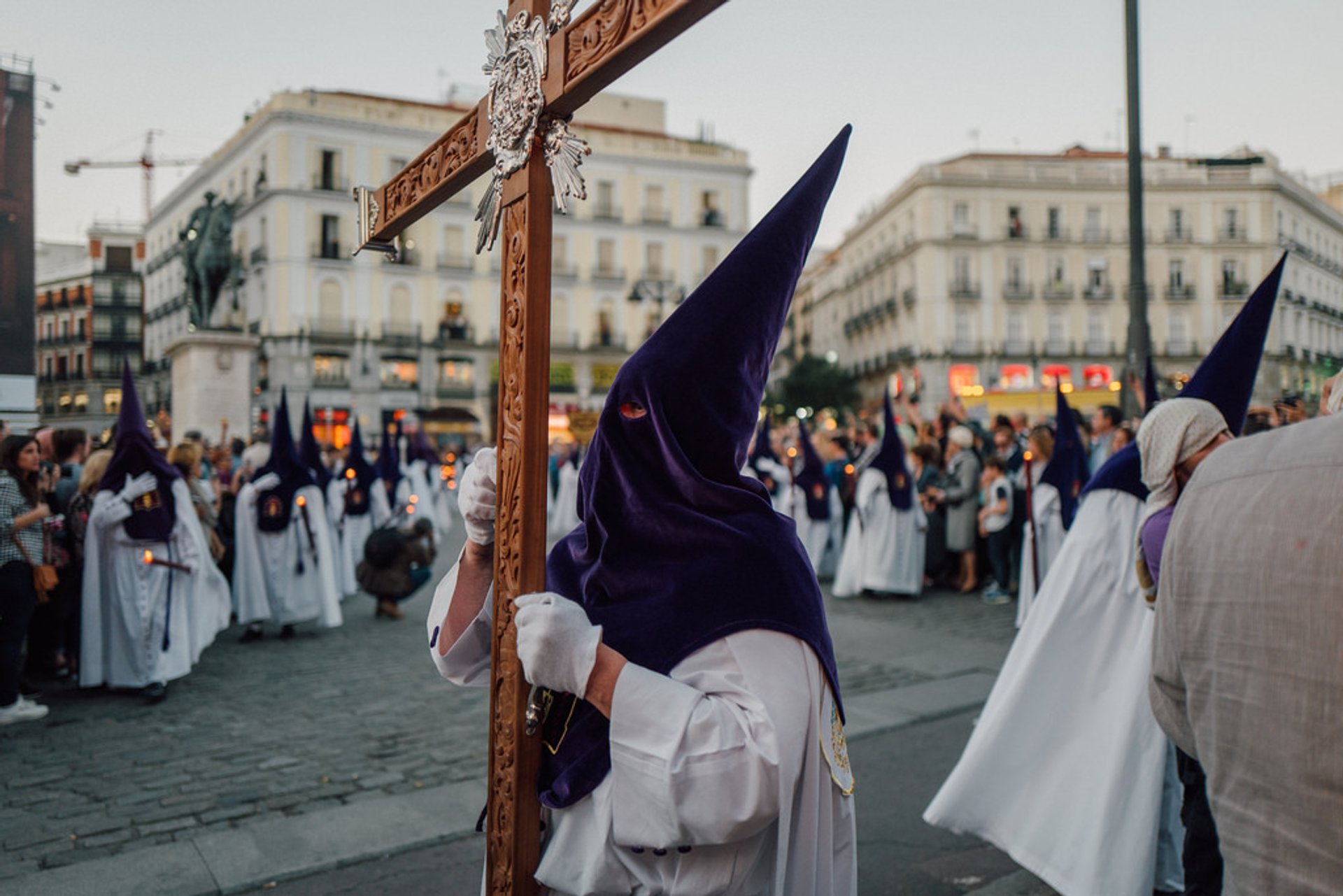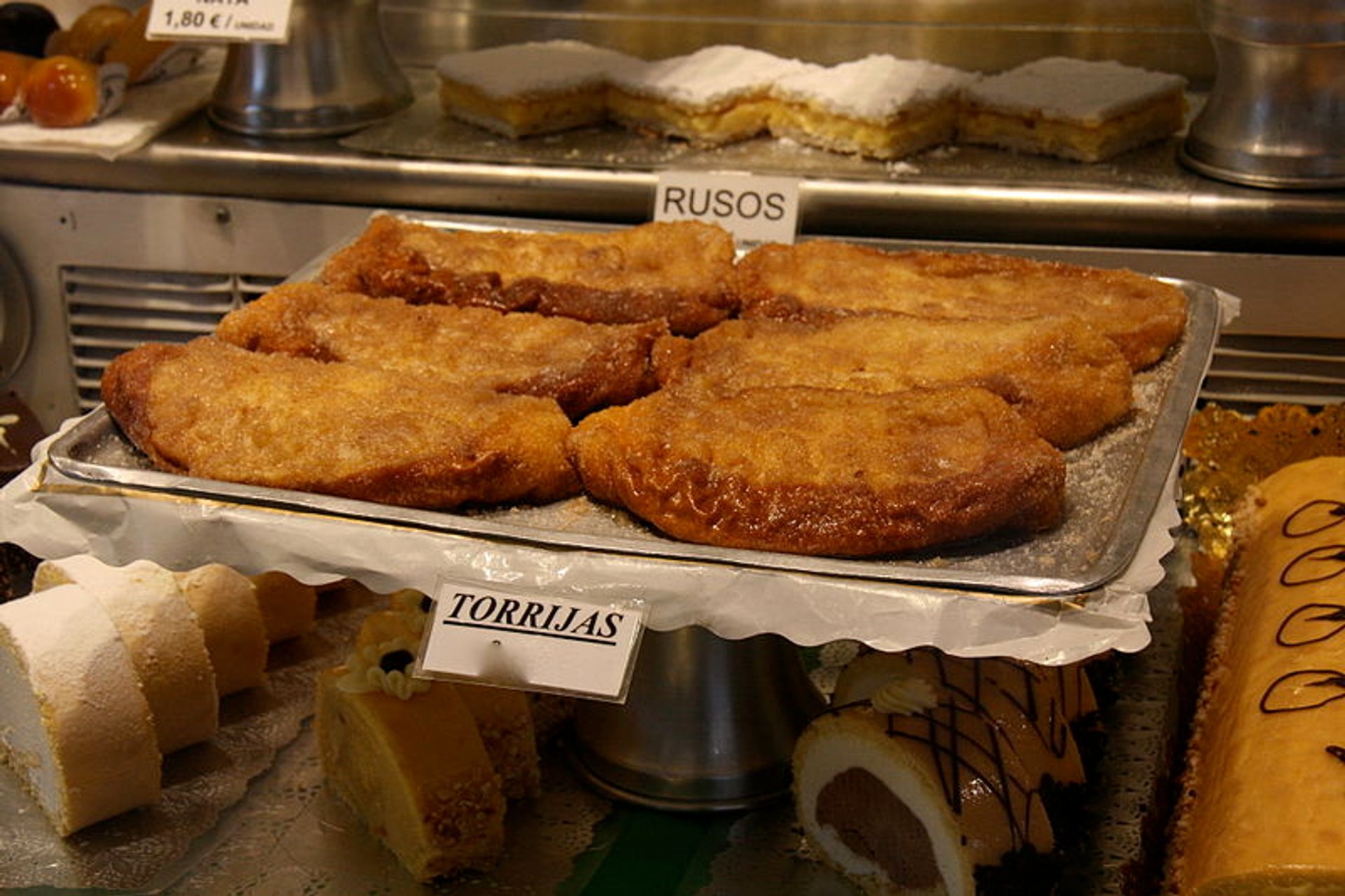 From Palm Sunday to Easter Sunday, thousands of guests come to Madrid to take part in various processions and festivities. This is a special season in the city celebrating the most important holiday in the Christian calendar. Prepare to see the scenes of Jesus' suffering, death, and resurrection performed by the members of the Catholic brotherhoods. Even if you're not too religious, these Easter processions can be very impressive. Additionally, you can visit concerts of church music held across Madrid cathedrals. Also, restaurants and pastry shops will offer classic seasonal dishes such as a lean soup of turkey and peas and sweet "Torrijas".
Holy Week processions
The most important processions on Palm Sunday and the Holy Wednesday are called the "Pasos" of Cristo de la Fe and El Perdon and Nuestro Padre Jesús de la Salud. On Good Friday Easter parades are held all around the city. The most famous is the Cristo de Medinaceli which starts at the parish of Jesús de Medinaceli and runs through major streets of the city. Other famous processions on Friday include the Alabarderos and Jesús Nazareno 'el Pobre, as well as the silent procession. All of them are dedicated to the passion and death of Jesus Christ.
Easter Sunday
At the end of Holy Week, on Easter Sunday, Aragon Tamborrada is held at Plaza Mayor—the members of the brotherhoods fill the streets of Madrid with a drumbeat in honor of the Feast of the Resurrection of Christ. This procession is perhaps the most massive event observed during the holiday.
Easter food
Torrija is an obligatory Madrid Easter dish. It's a sweet toast, soaked in milk with cinnamon and sugar. Among the typical fish dishes are Soldaditos de Pavía (slices of cod with a crispy crust), roast turkey peas (with spinach, cod, potatoes, and boiled eggs), and croquettes from cod.
Find hotels and airbnbs near Holy Week (Semana Santa) & Easter (Map)