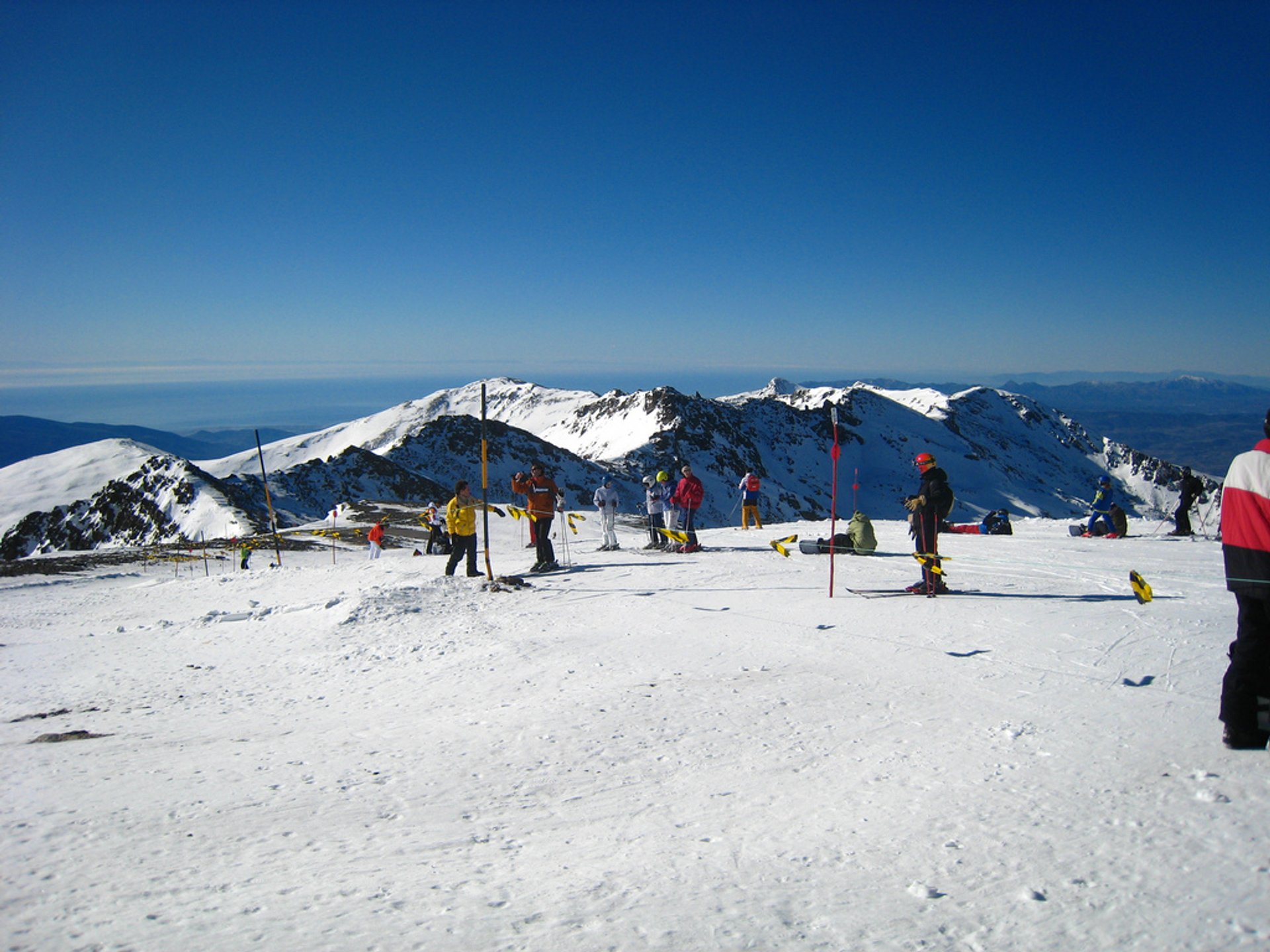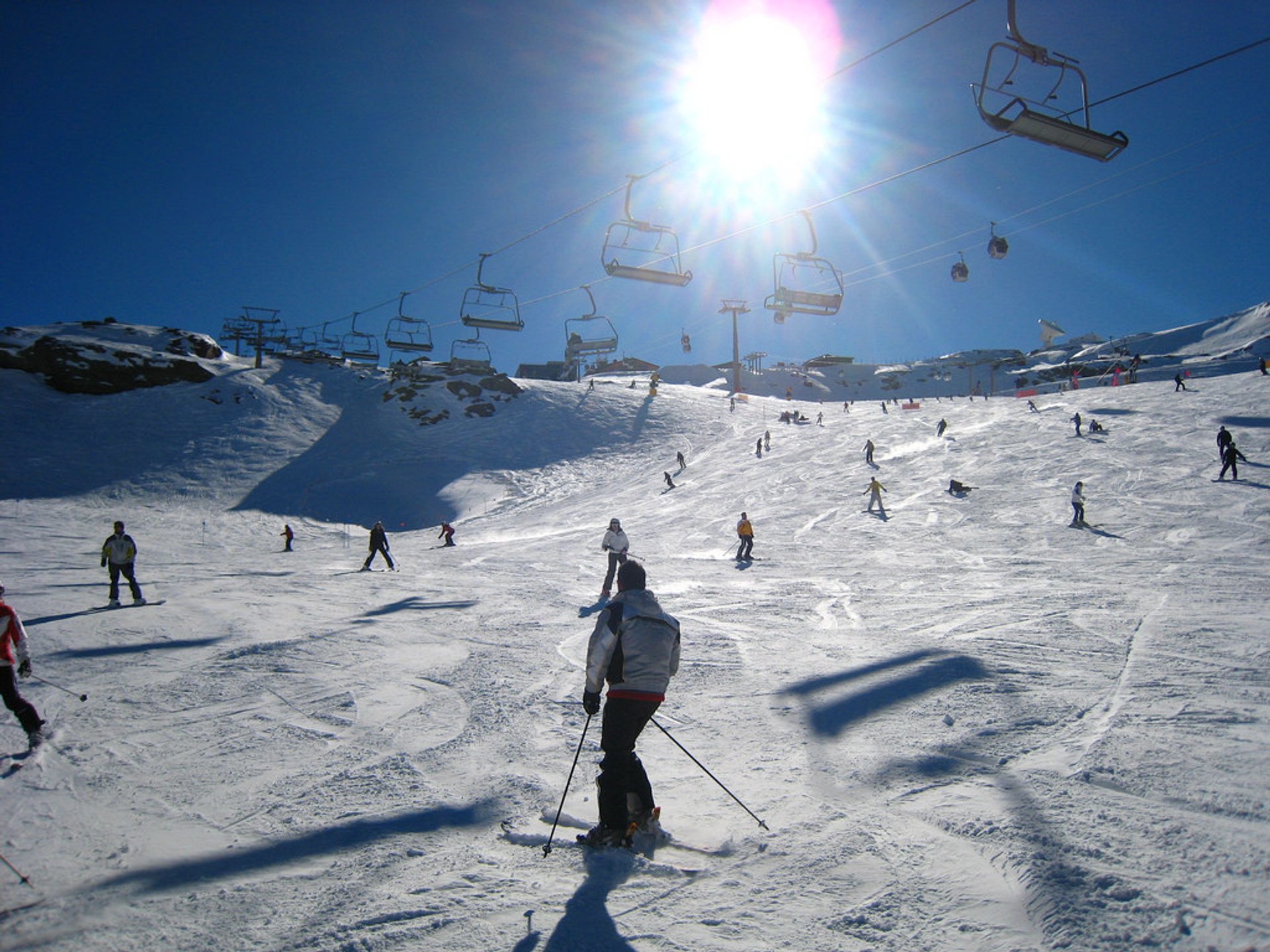 The Sierra Nevada is a mountain range in the region of Andalucia, in the province of Granada. The Sierra Nevada has an altitude of 2100 m with lifts going up to 3282 m.
This region is perfect for skiing in winter. The ski resort is divided into six ski areas: Veleta, Laguna de las Yeguas, Borreguiles, Loma Dílar, Parador y Río. The combined skiing area is more than 94 km, which means you will have plenty of ski routes to choose from. Additionally, there are many cross-country skiing circuits, a Snow Park, and recreational areas for non-skiers.
The ski season lasts from December to April.
Find hotels and airbnbs near Sierra Nevada Skiing (Map)