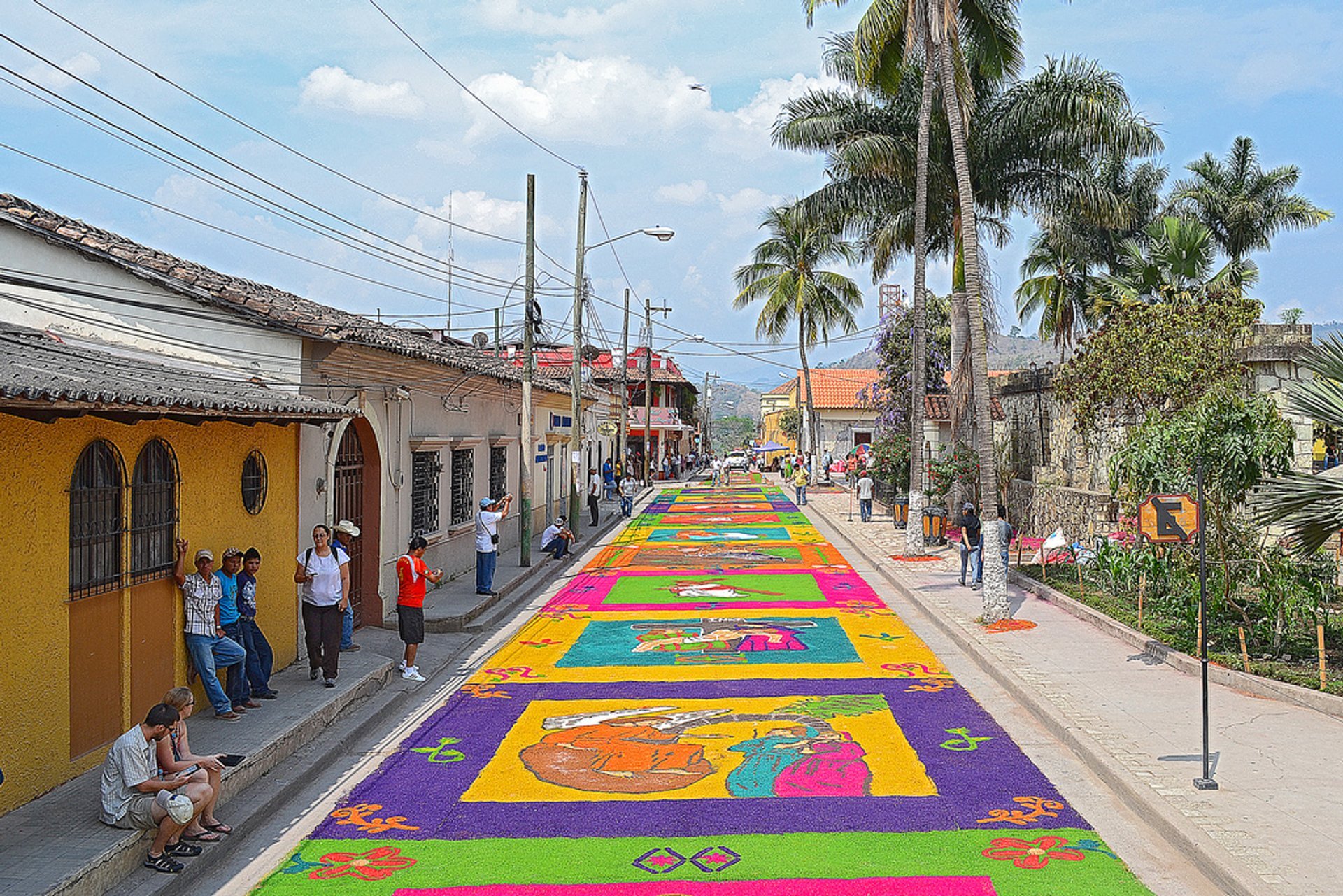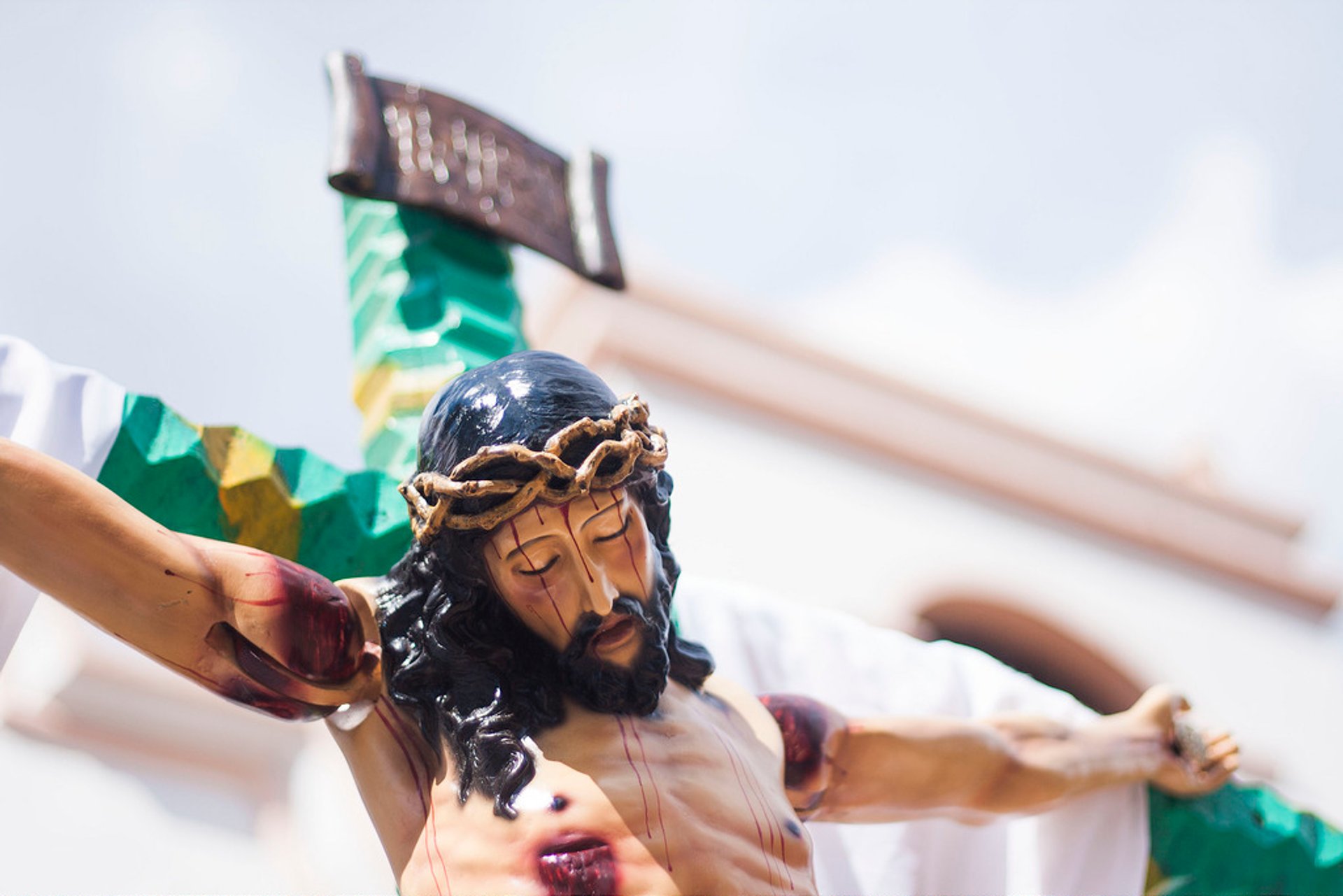 In Honduras, the largest influx of tourists occurs during Holy Week (La Semana Santa). Semana Santa means several days of devout celebration including extravagant parades with costumed participants marching through the streets carrying great floats with Jesus on the cross. On Good Friday people cook soups made from dried salted fish and Sopa de Capirotadas with cheese dumplings. Sweet ring-shaped pastry Rosquillas En Miel and Nacatamales are also served on this day. After a meal, everybody usually goes to see a procession dedicated to crucifixion.
Comayagua Street Carpets
One interesting tradition of Honduras is decorating the streets with colored sand to make pictures of Jesus. The best place to see such "carpets" is Comayagua where each year the main street is decorated with colored "alfombras" of chalk, rice, and flower petals to depict Biblical figures and events leading up to the crucifixion of Jesus Christ. Watching the creation of these artworks is a great experience.
Good Friday & Easter Sunday
For the whole Friday, the Comayagua street carpets remain untouched. At some time around sunset, the village community holds an Easter procession of reenacting the events according to scripture. The main characters are of course Jesus, Virgin Mary, San Pedro, San Andres, and Santa Maria Magdalena. Song and dance performances take place in some festive venues on Sunday. Among the traditional food is Sopa de Mondongo which is a cow intestine soup, and dishes prepared with "miel" (honey).
Find hotels and airbnbs near Holy Week (Semana Santa) & Easter. Comayagua Street Carpets (Map)