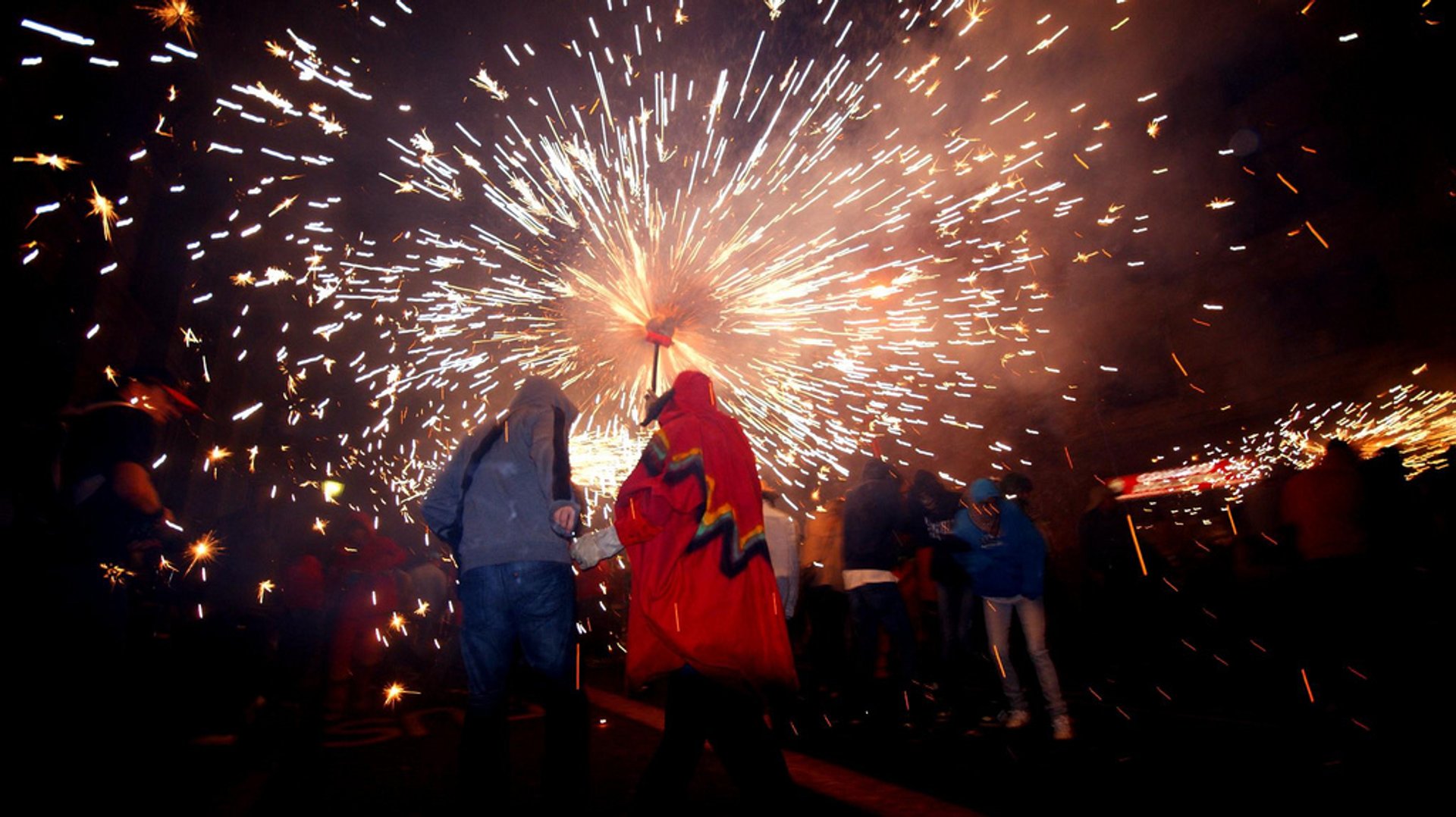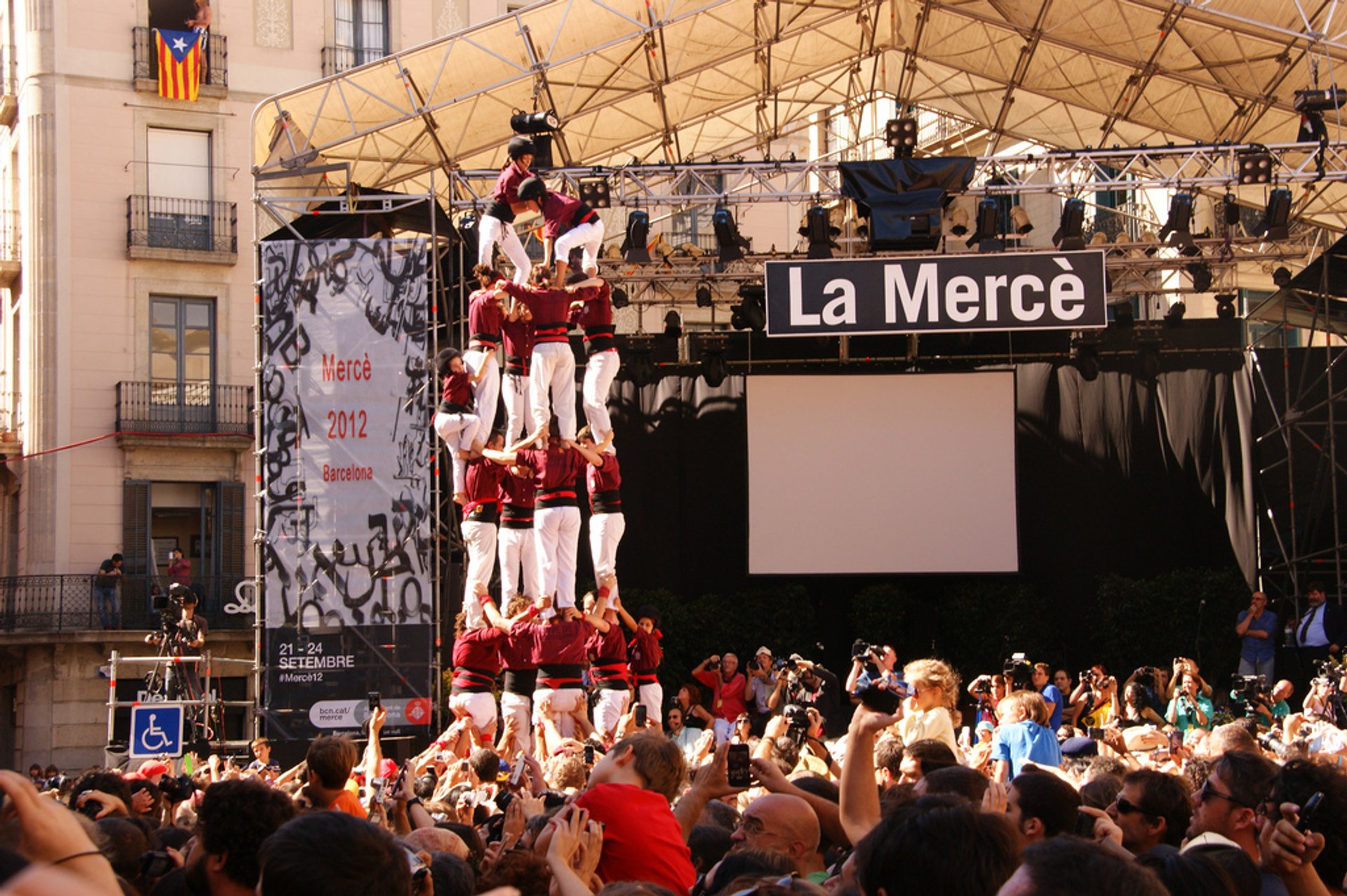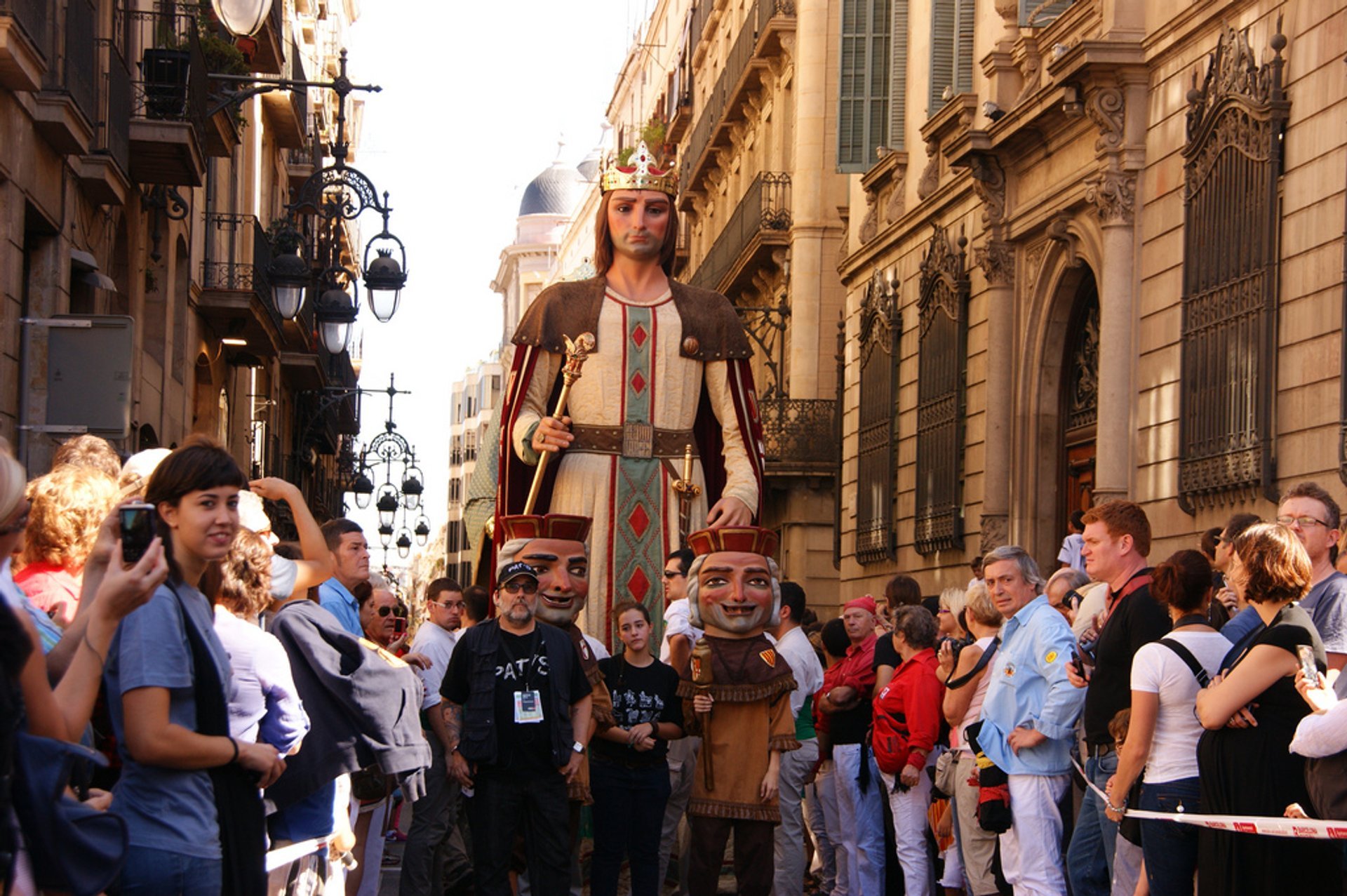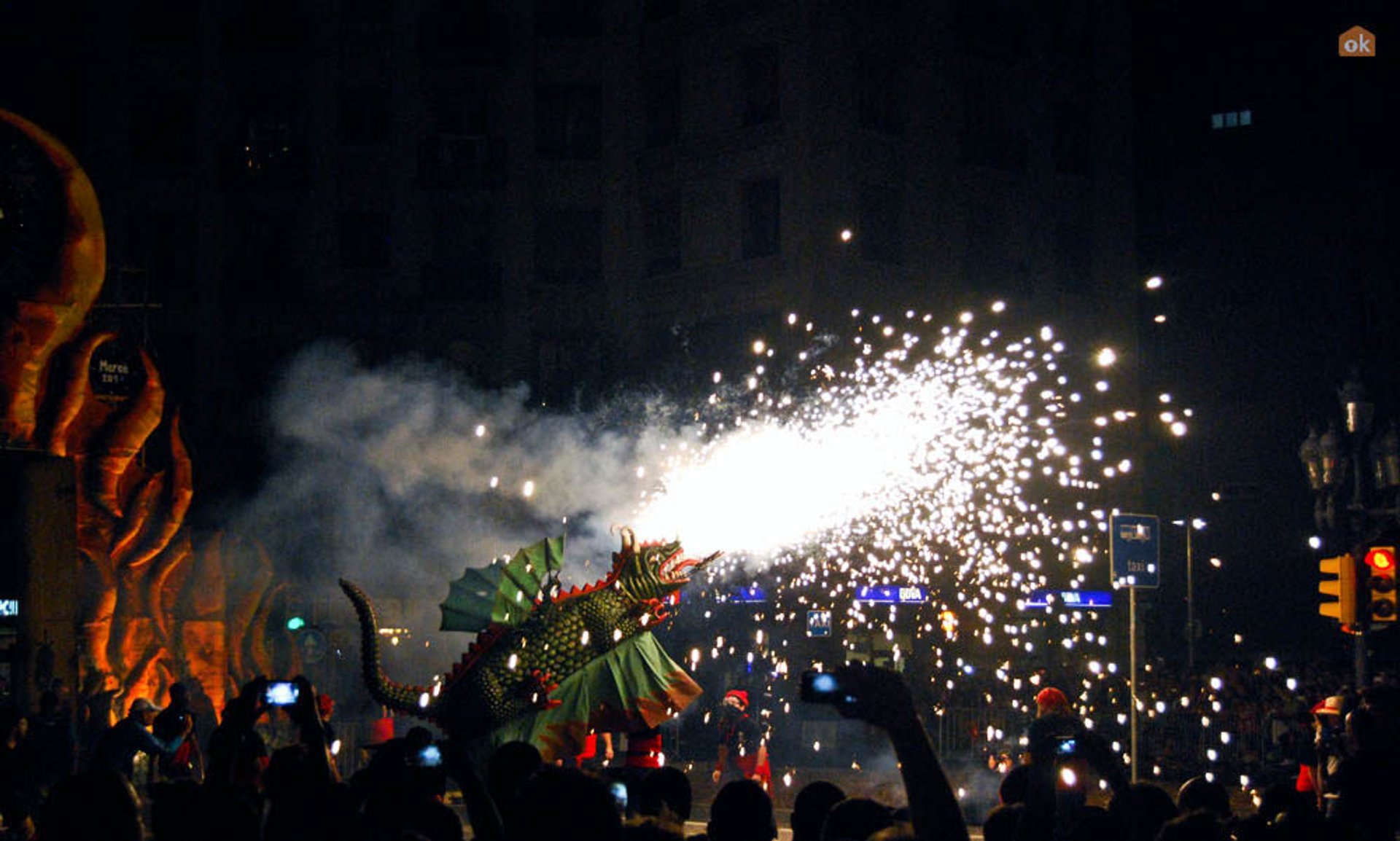 La Mercè—the festival named after the city's patron saint Our Lady of Mercy—offers the best Catalan style entertainment. The main festivities usually take place on September 24, with a few days before or afterwards offering some entertainment as well. It is the main festival in the city and includes up to 500 events. You can watch amazing Castellers or human towers, Correfocs or fire-runs for children and adults, the parade of the giants and other fantastic creatures.
The festival pays tribute to the Virgin of Mercy who appeared on the night of September 24th, 1218, to King James I of Aragon, Saint Peter Nolasco and Saint Raymond of Penyafort at the same time. She called them to liberate Christian monks held in Saracens' captivity. La Mercè in Barcelona is grandiose and will be remembered for a long time. Also, Barcelona museums are free on September 24, so it's worth it to take advantage of that.
For those who'd like to experience the Correfoc, it's necessary to wear protective clothing to prevent oneself from powerful sparkler fireworks that are often sprayed into the crowds. Make sure to take protective glasses and hats, as well as thick long sleeved tops—this will keep you safe from the flying sparklers.
Find hotels and airbnbs near La Merce (Map)