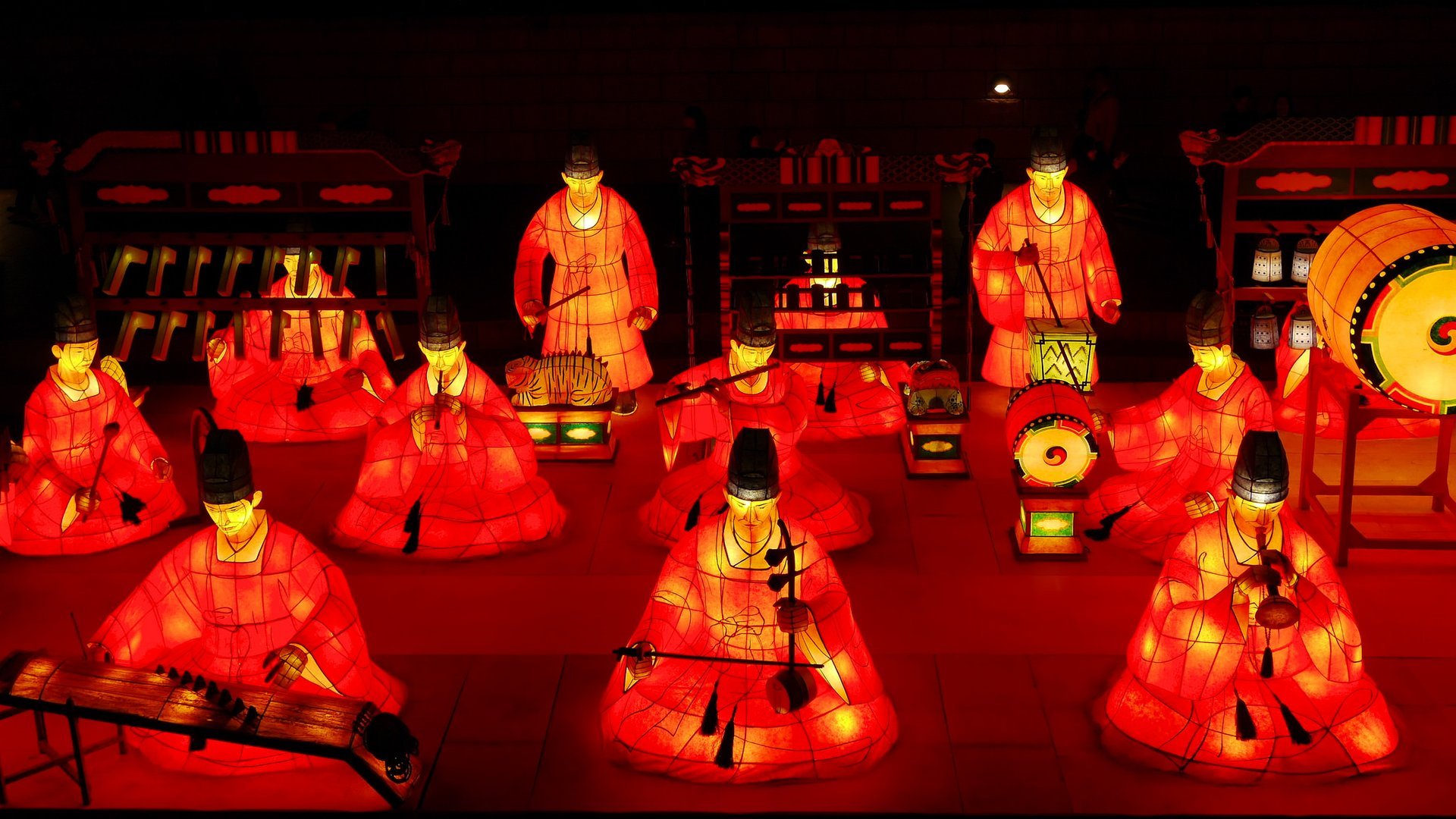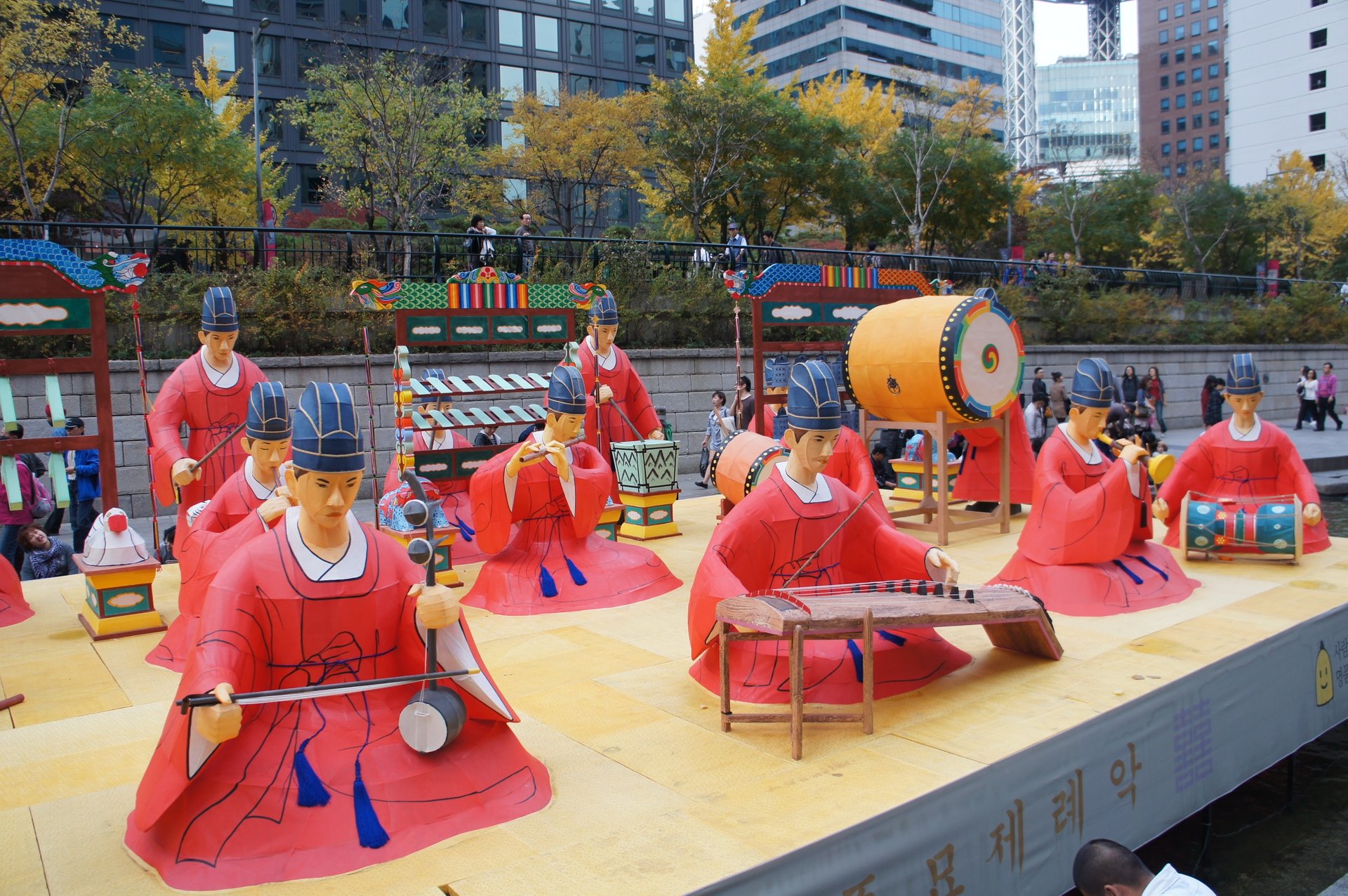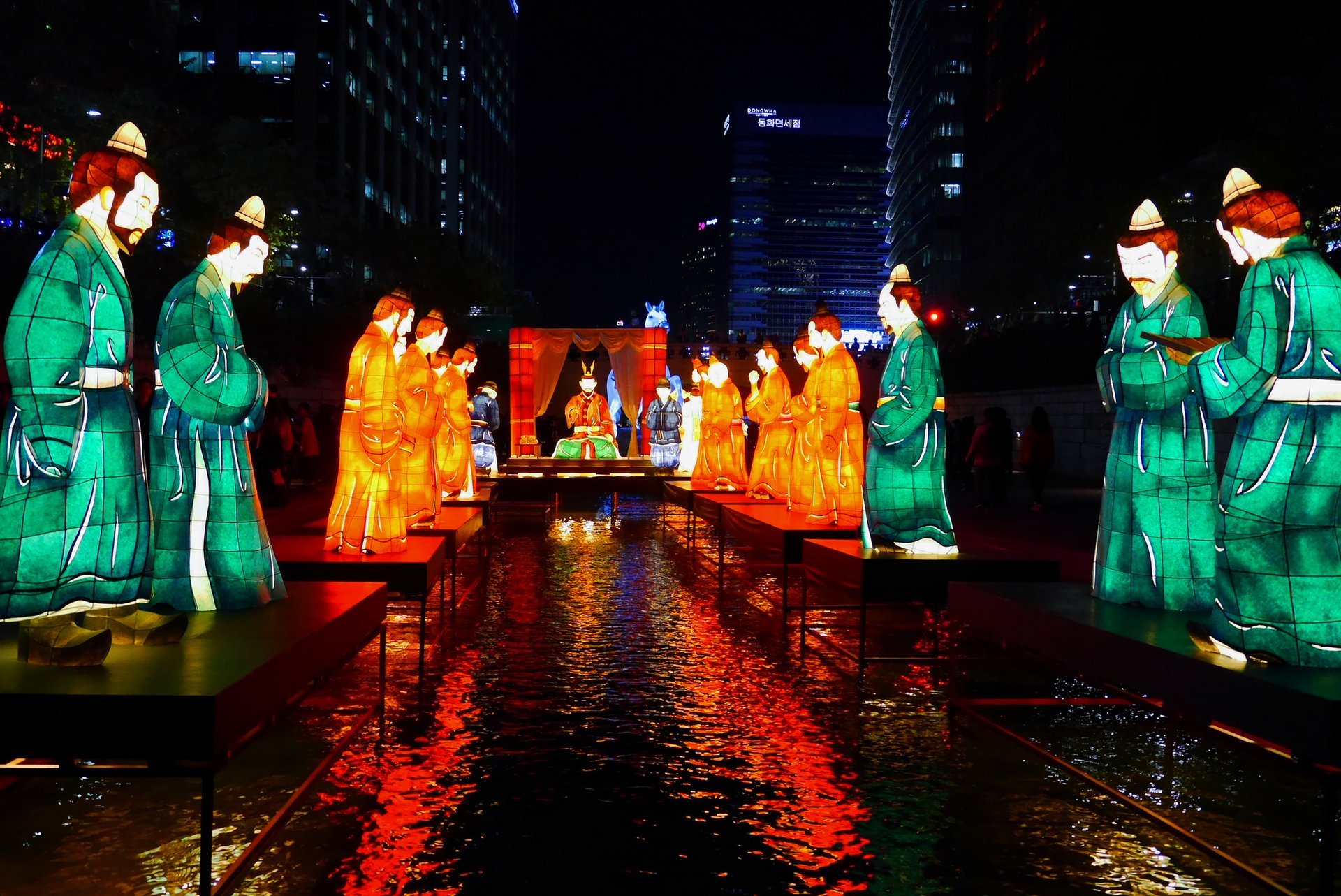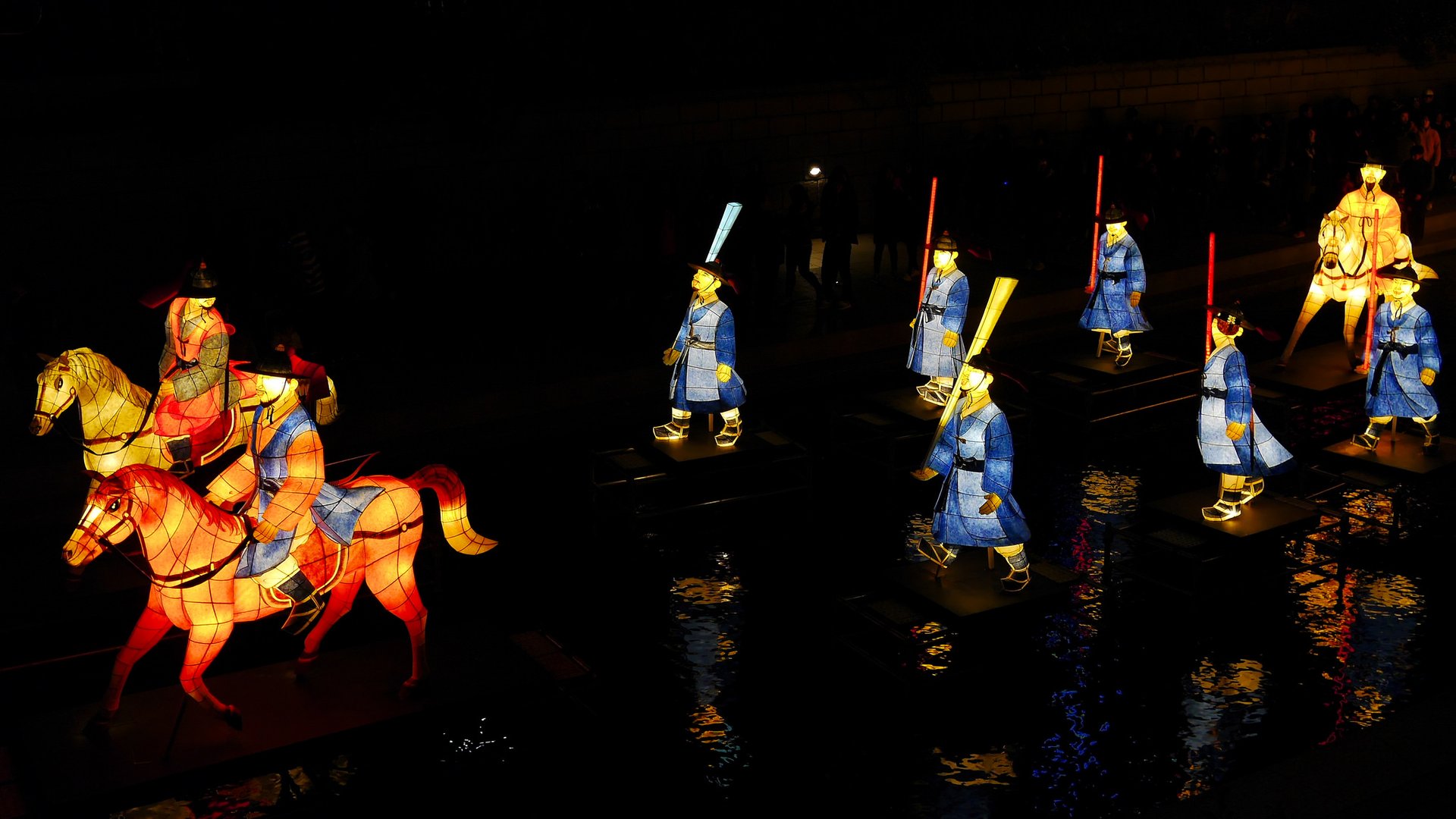 Celebrated annually in November, this two-week festival creates a magical atmosphere along the Cheonggyecheon Stream (between the Cheonggye Plaza and Supyogyo Bridge) in the centre of Seoul. Hundreds of thousands of unique lanterns are placed along the stream, telling the stories of the city, bridging the past and the future. Each year organizers choose a new theme for the festival. Guests can also purchase wish lanterns and hang them under the bridges or release them into the stream to make their wishes come true.
Seoul Lantern Festival has become the largest such event in South Korea attraction 3 million visitors every year. It showcases the rich history and culture of the country featuring characters from Korean folk tales. Held since 2009, the festival has a new theme every year and present wonderful fairytales created by light and music. The best way to fight a winter gloom in Seoul is to come and see colorful lights shining brightly under the night sky.
Organisers give some tips on how to take the most out of the Lantern Festival, such as checking the entry and exit points before heading to the stream, planning around one hour per section, come between 5 and 11 p.m., and visiting nearby attractions—City Hall, Gyeongbokgung Palace, and Gwanghwamun Square.
Find hotels and airbnbs near Seoul Lantern Festival (Map)