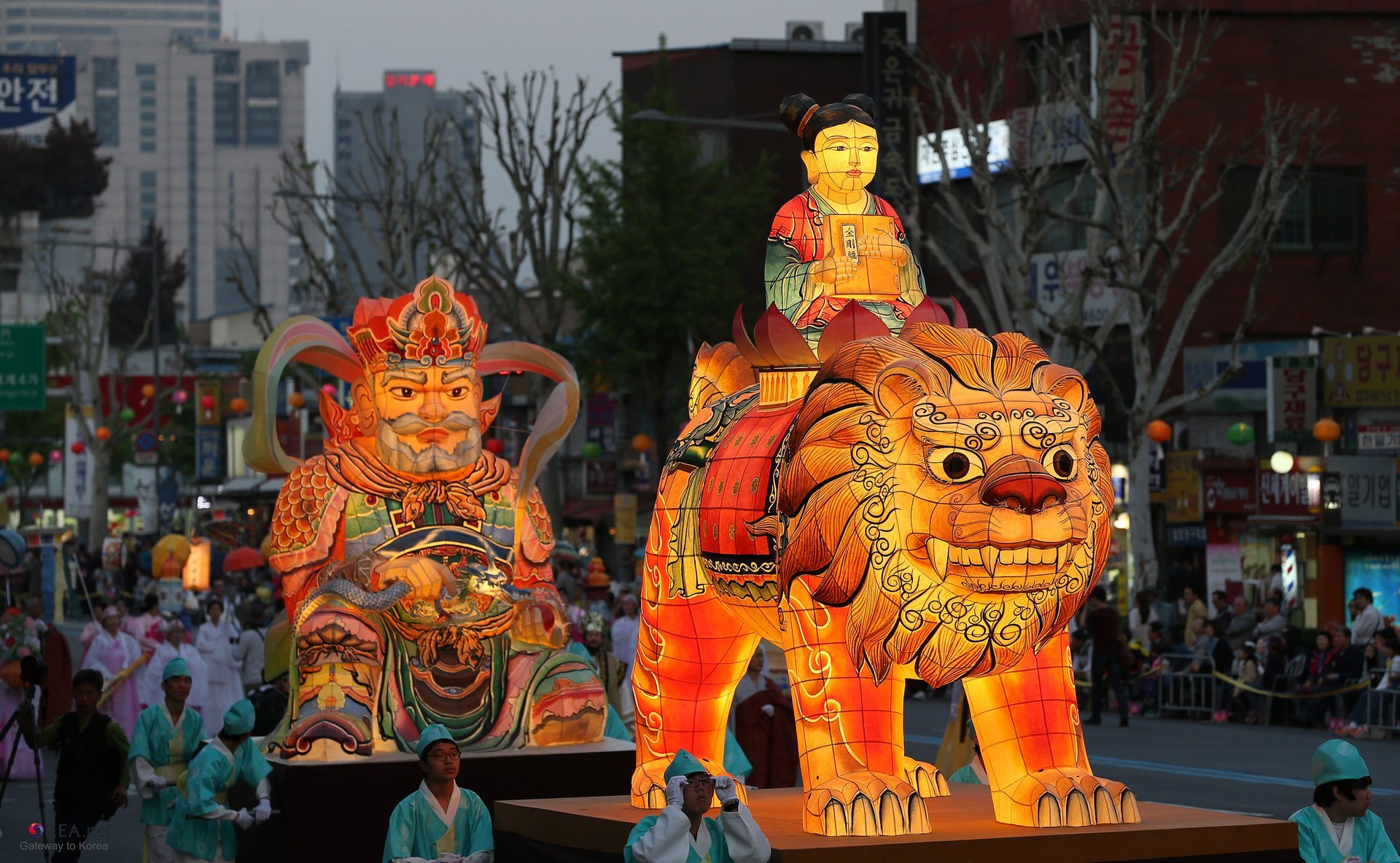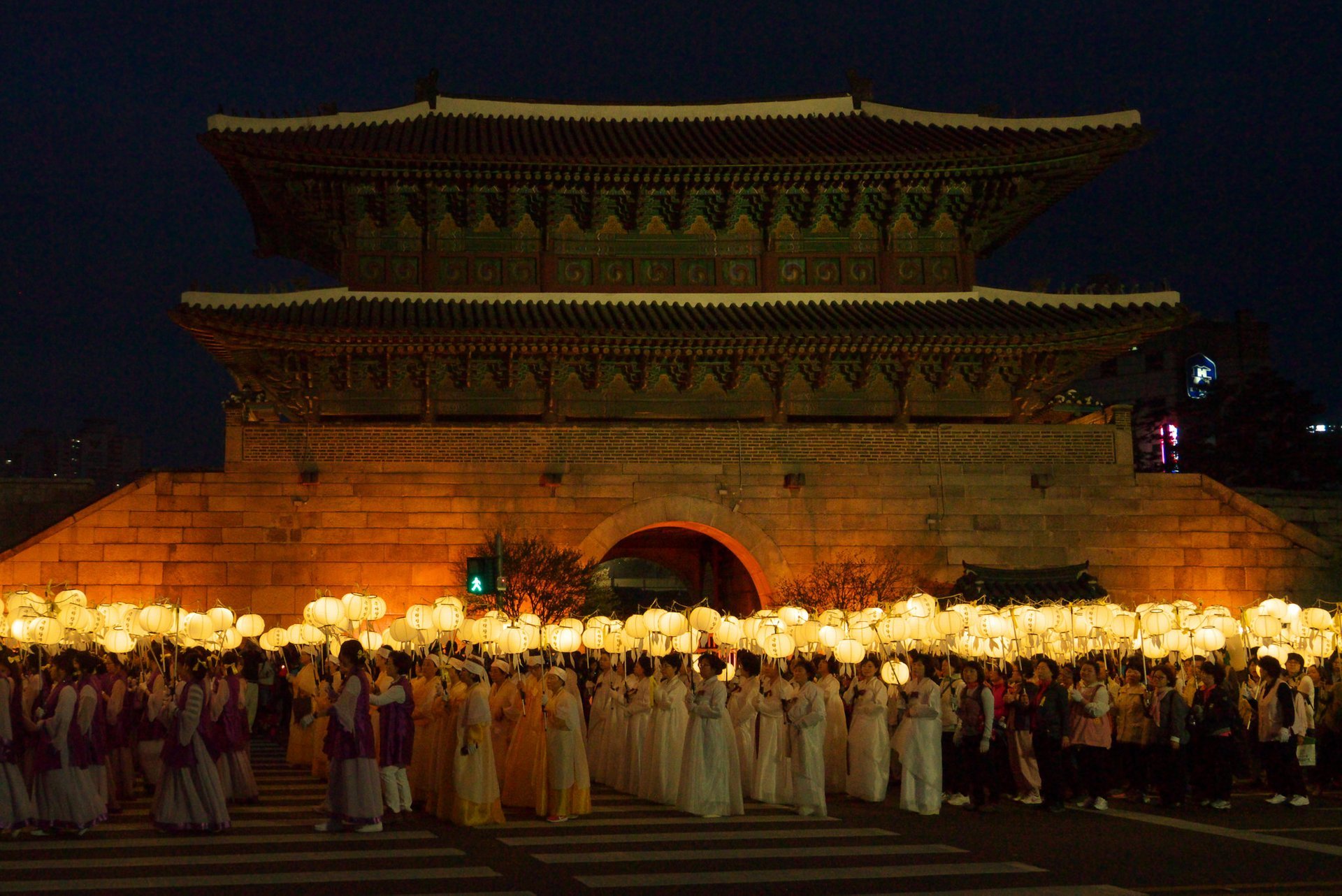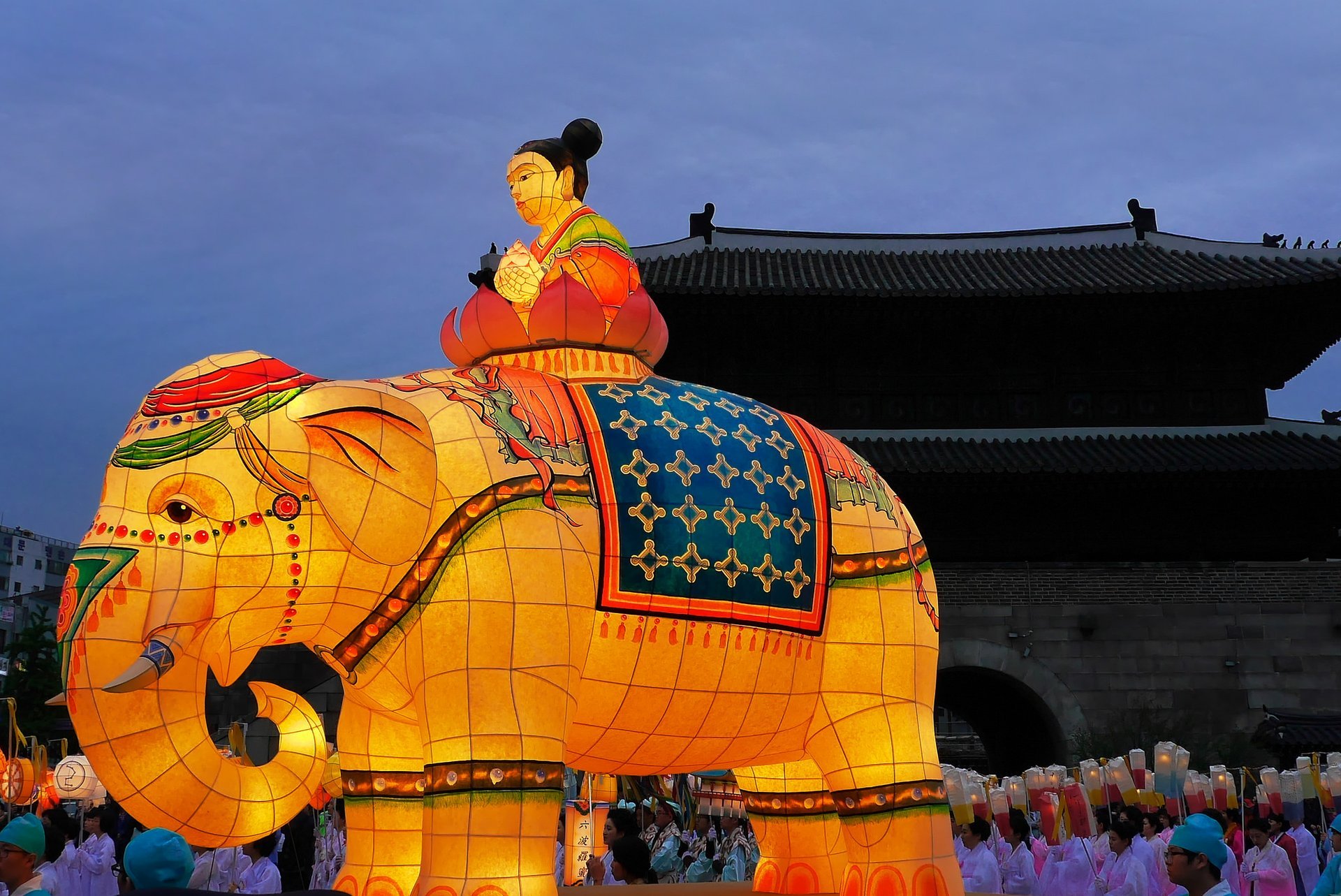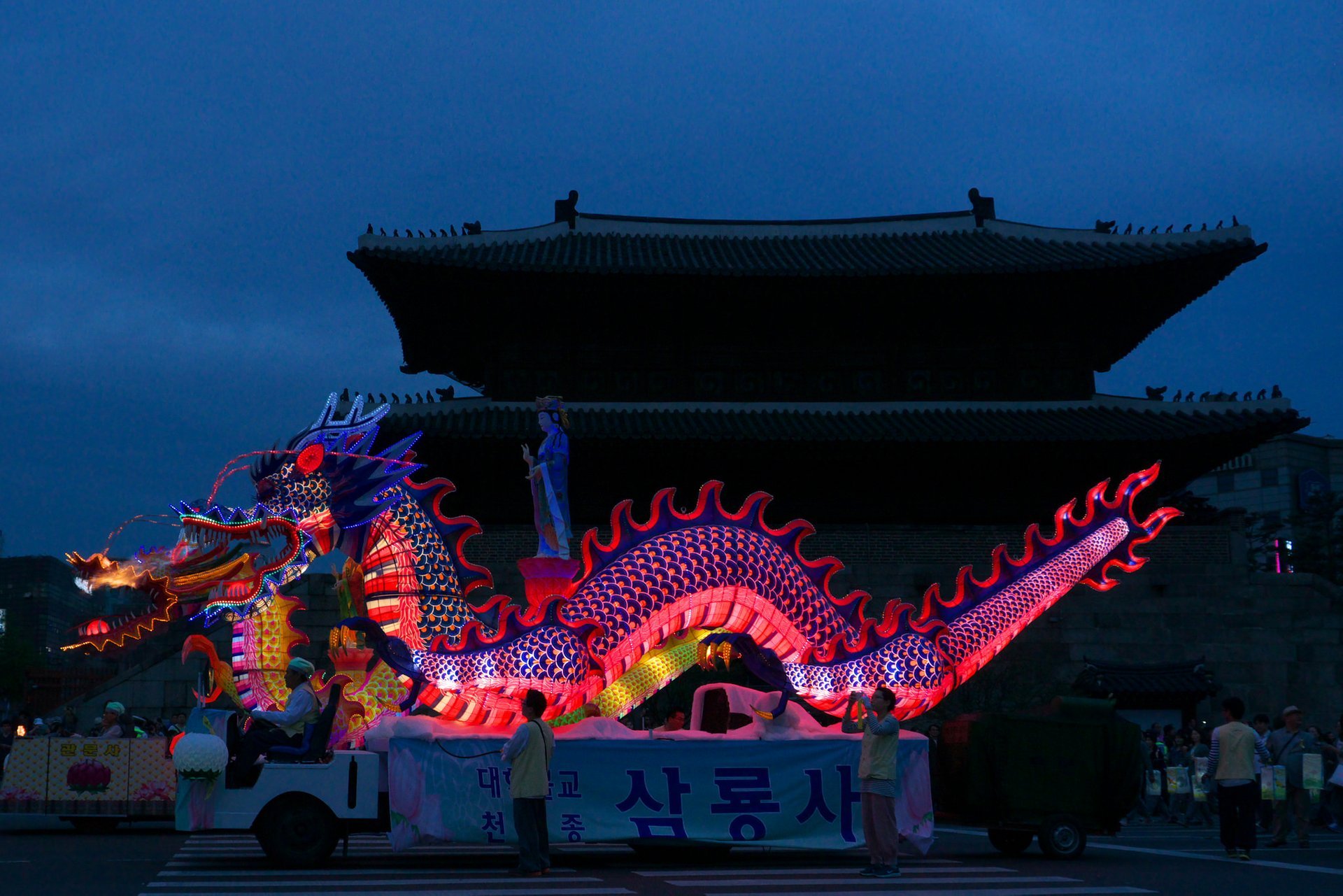 See accommodations nearby
Every year, on the weekend before Buddha's birthday, a phenomenal celebration takes place in South Korea—the Lotus Lantern Festival. All the celebrations last for about a week, but the pre-birthday weekend is the most exciting. Buddha's Birthday falls on the 8th day of the 4th month of the Lunar calendar. People from all over the world gather together in Seoul for this event and the normally bustling city streets watch the activities at a standstill.
A huge lantern parade begins at 7 p.m. on Saturday and normally lasts for two and a half hours. Imagine a hundred thousand participants, each with glowing lanterns which represent a commitment to the Buddhist enlightenment teachings. A friendly tip: Tapgol Park has an excellent vantage point to watch the festivities. After the parade, there is dancing followed by thousands of wish lanterns being released into the sky. The festival ends with a parade towards the front of Jogyesa Temple. Booths outside the temple hold an interesting collection of Buddhist articles from tea to meditation and painting, and a whole lot more so be sure to check them all out!
Find hotels and airbnbs near Lotus Lantern Festival (Yeon Deung Hoe) (Map)