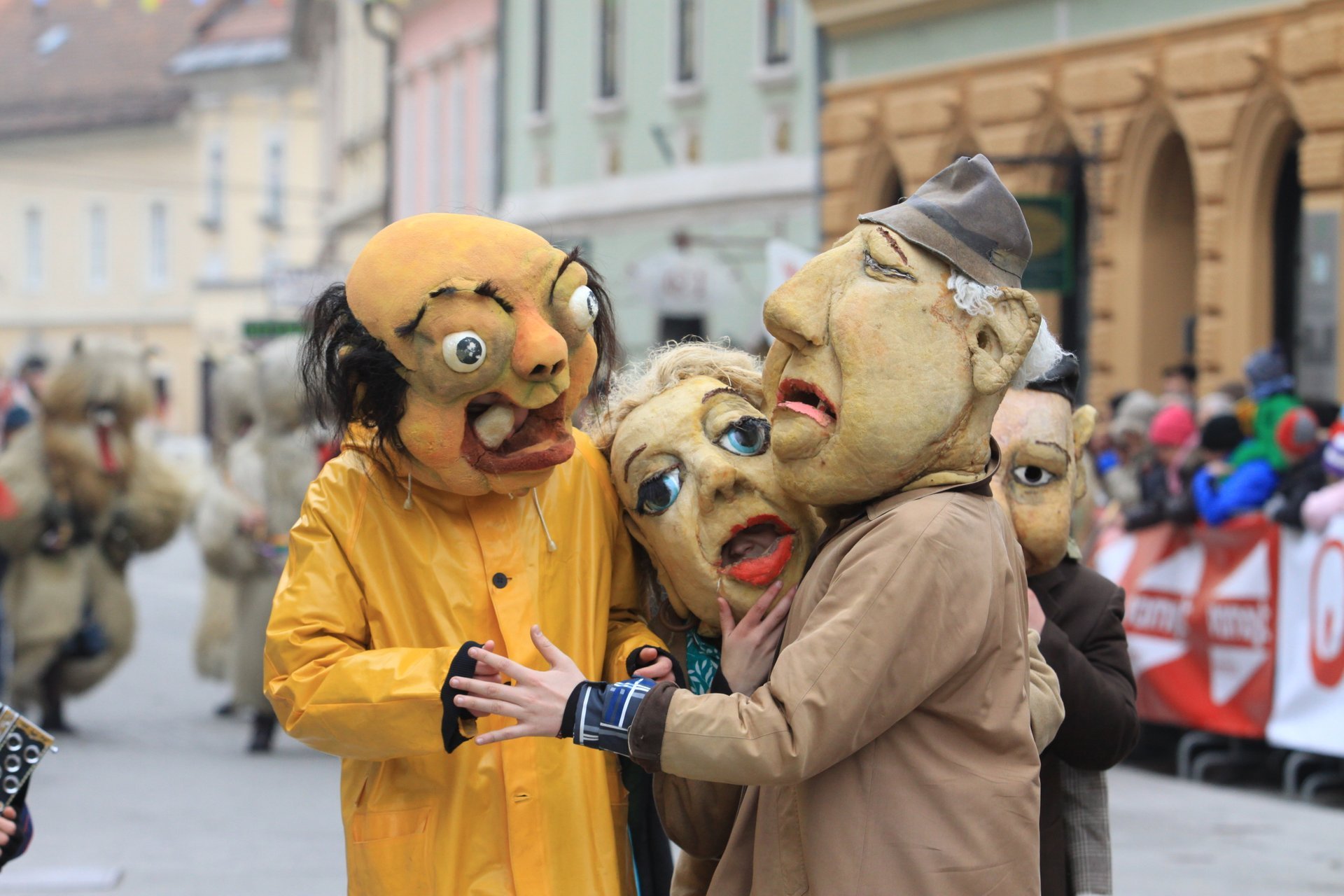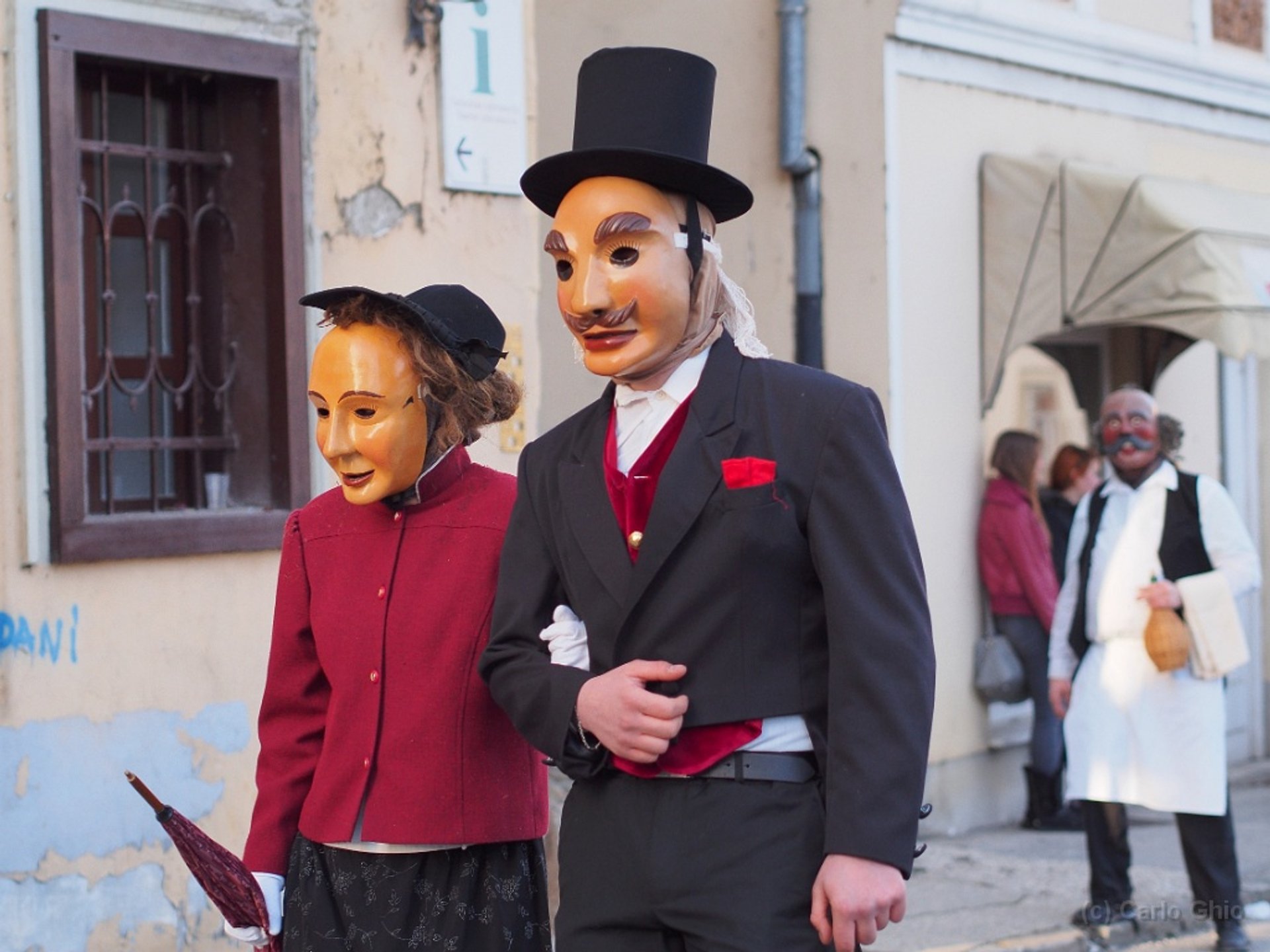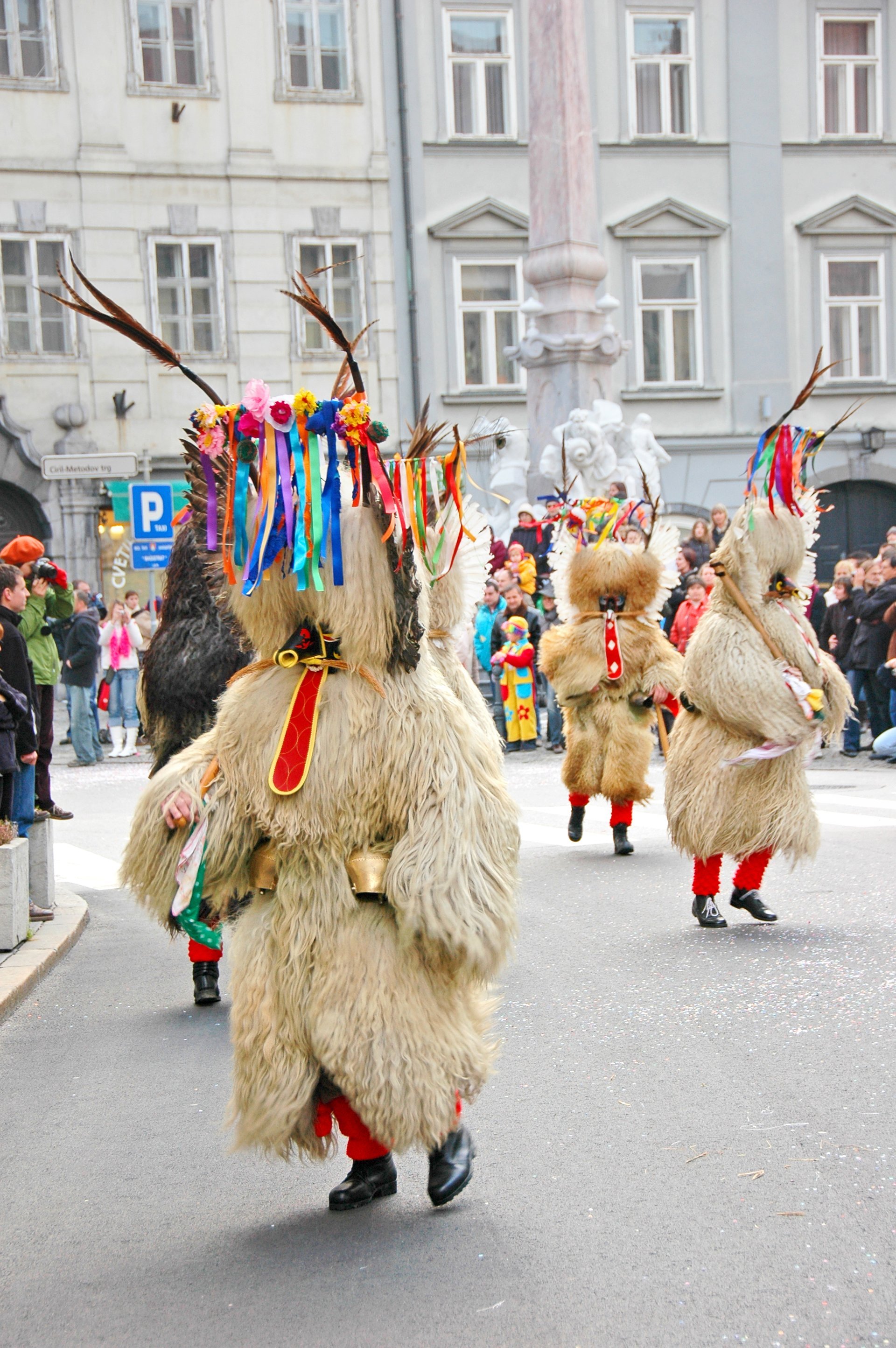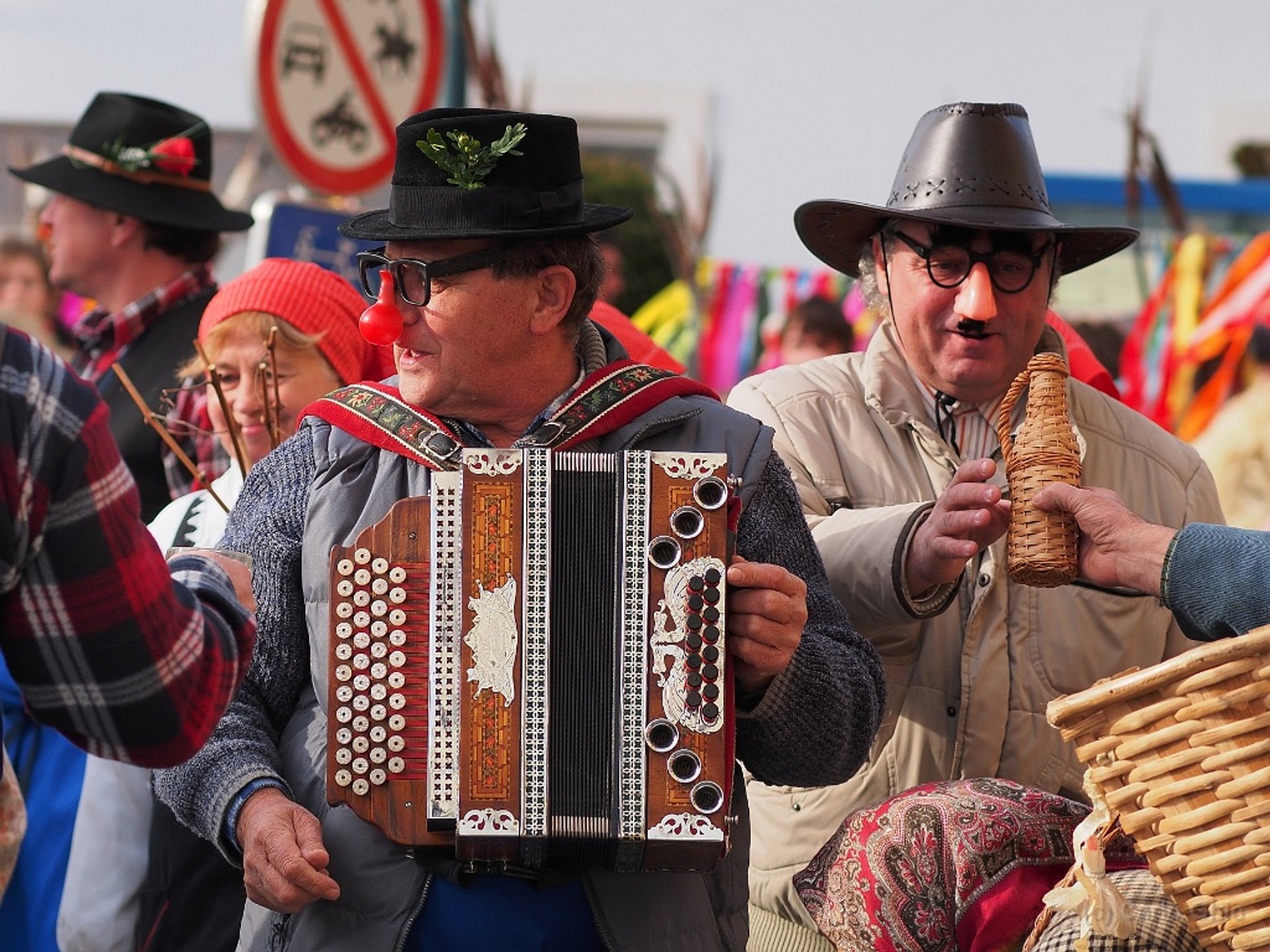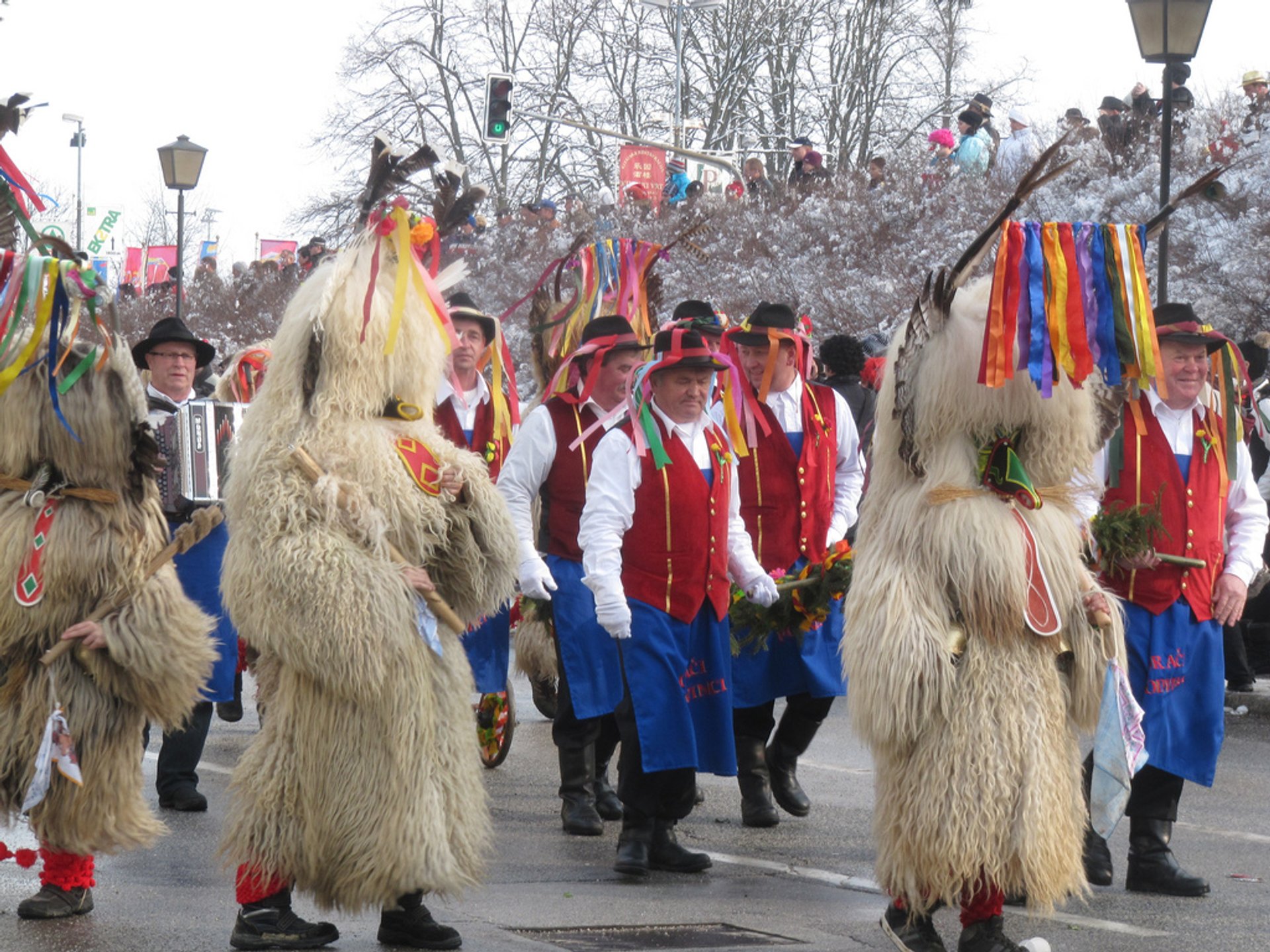 ©
Jure Fundak | slovenia.info
Kurentovanje is a Slavic ritual held in honour of spring and fertility which is celebrated only in Slovenia and draws an audience of more than 10,000 people each year.
It is a carnival aimed to drive winter away and hospitably welcome spring. The carnival is celebrated in Ptuj, the oldest city in the region. It is a ten-day celebration ending on the Shrove Tuesday.
Kurent, the Slovenian pagan god of pleasure and hedonism, is the main hero of Kurentovanje. He is represented by the people wearing sheepskin costumes and holding sticks made out of wood and the skins of hedgehogs, whose noise according to beliefs drives winter away.
On the first day of carnival only Kurents parade through the streets of Ptuj and then one is named the Prince of Kurentovanje who will rule the city until the celebration ends. Each day at the square in front of the town hall of Ptuj, there are different dances and traditions performed by locals dressed in costumes.
The expulsion of winter ends with a parade of traditional carnival costumes and the burial of the Carnival.
Find hotels and airbnbs near Kurentovanje Сarnival in Ptuj (Map)