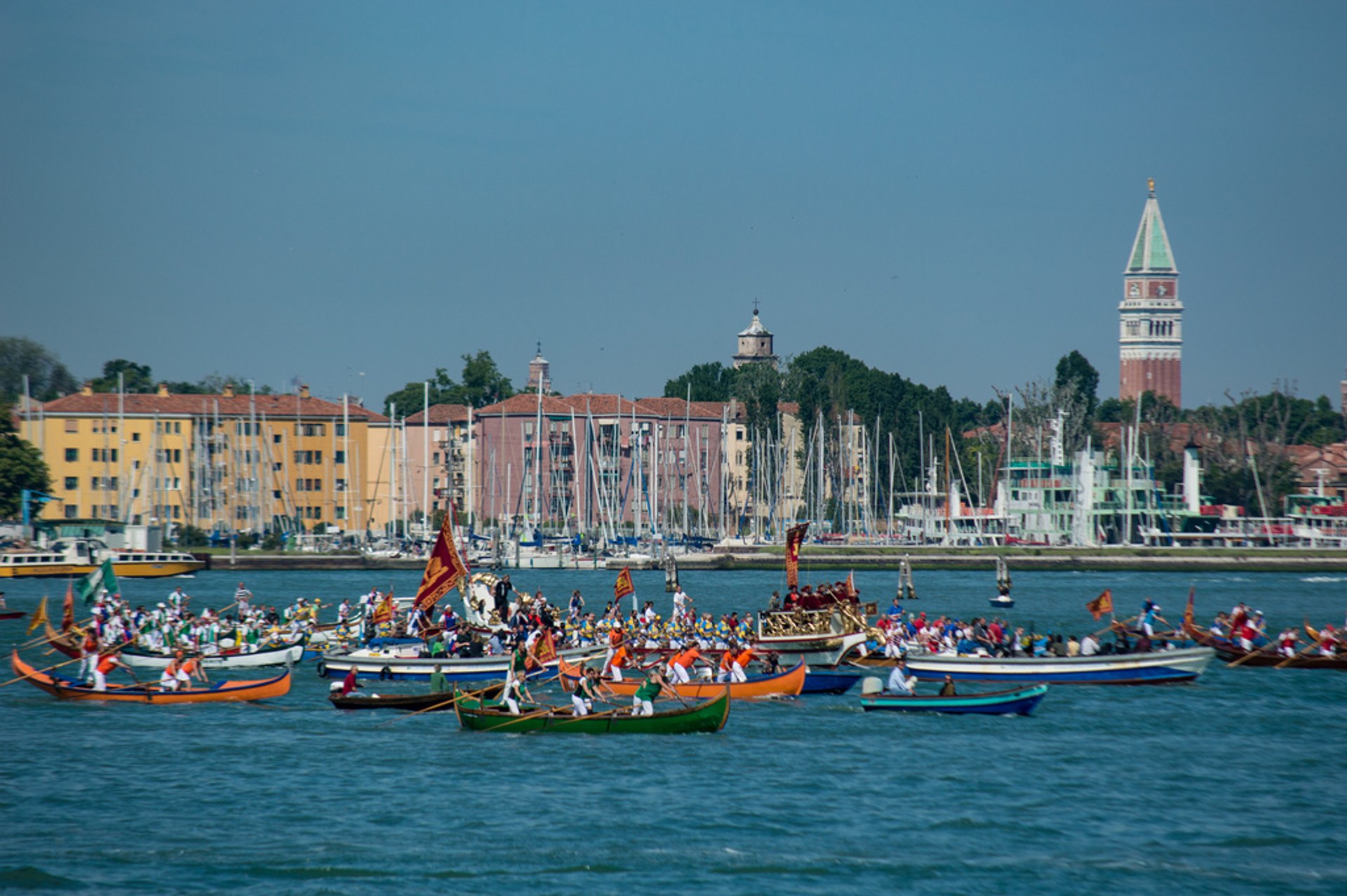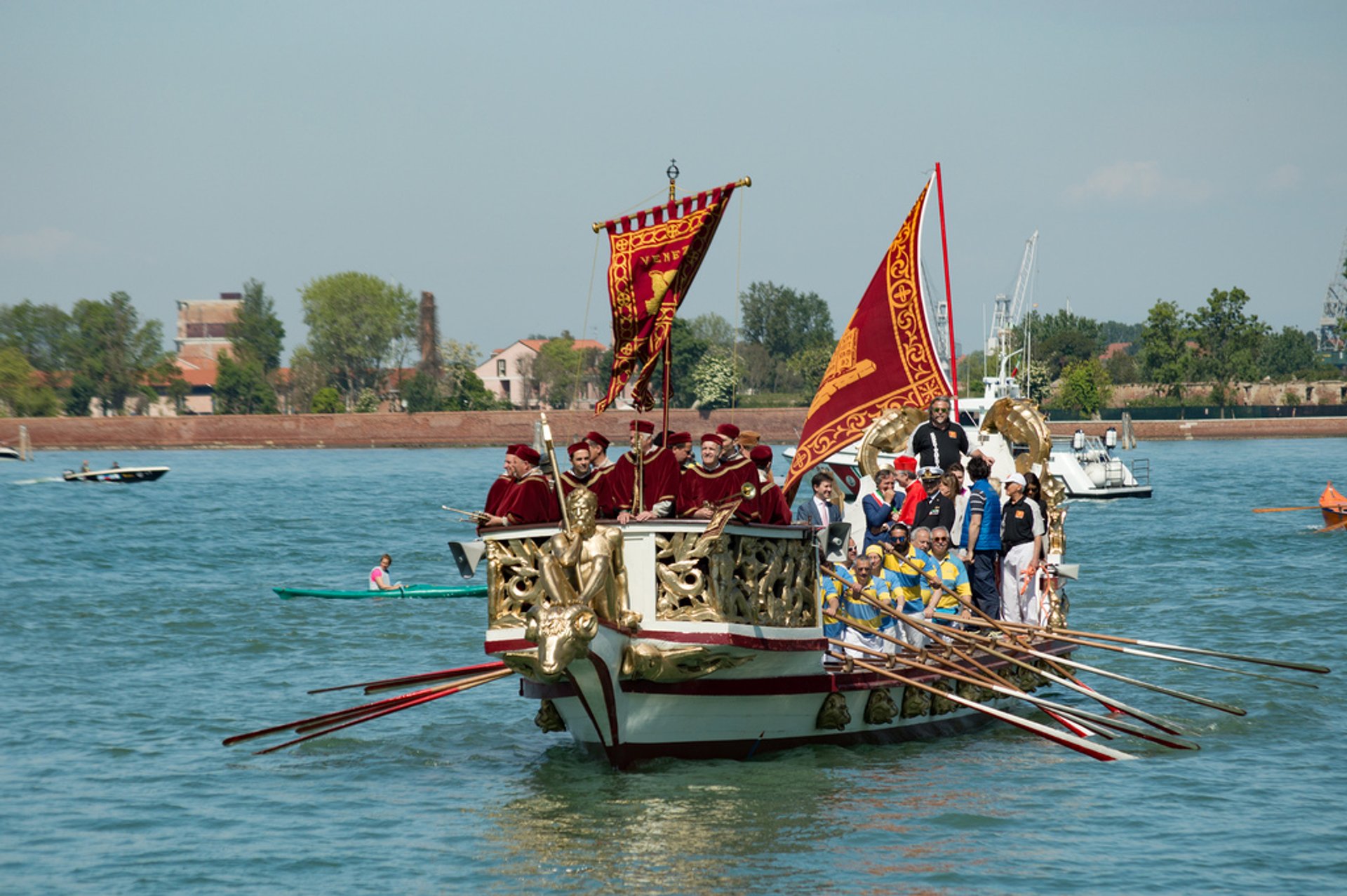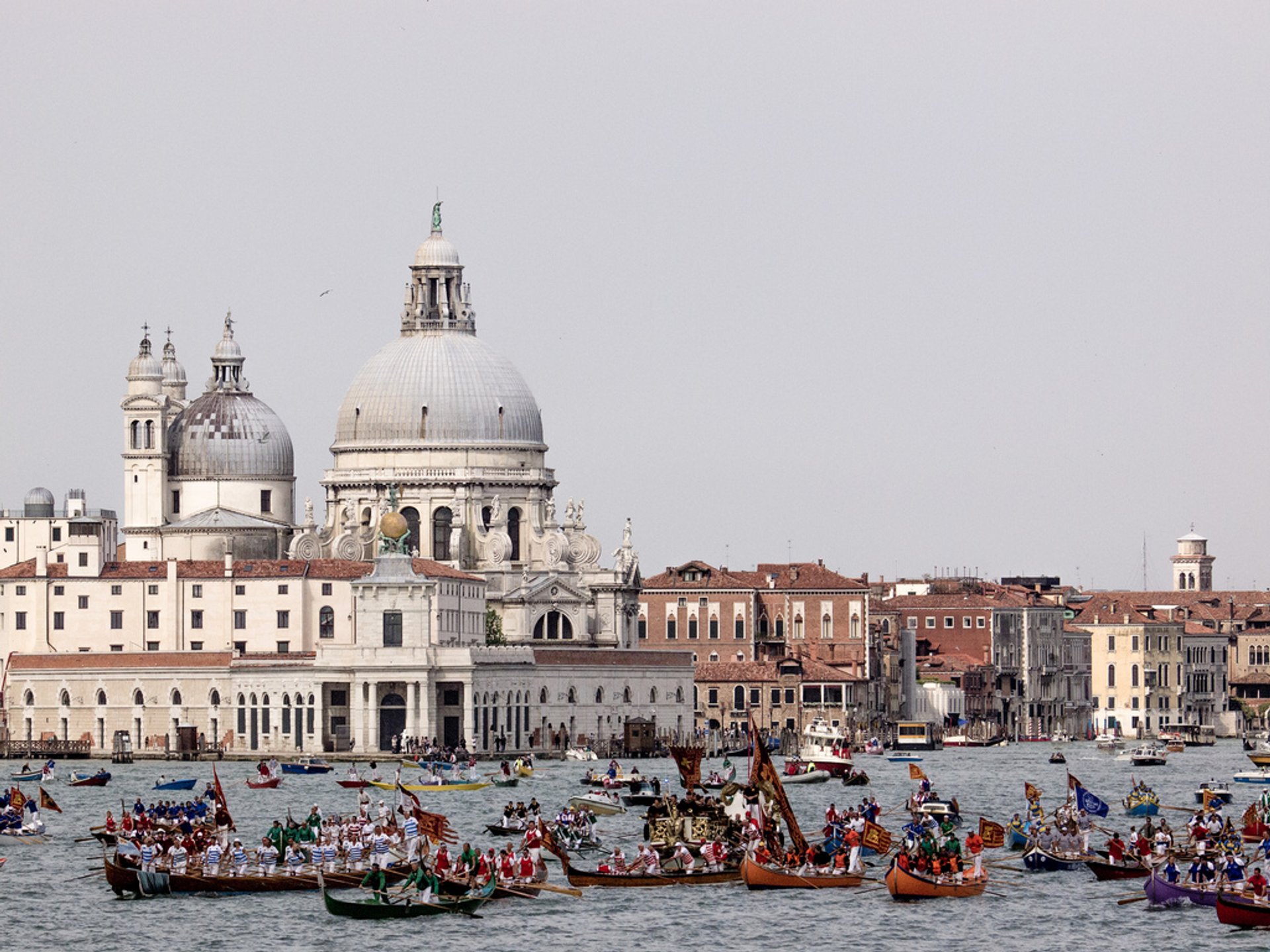 In May or early June, residents of Venice celebrate Festa della Sensa. The event begins with the mayor blessing the lagoon and is followed by a wonderful regatta.
The Festa della Sensa is a centuries-old celebration of the tight bond between Venice and the sea; it is a symbolic ceremony in which the city, represented by the mayor and the patriarch, gives a golden ring to the sea, as a symbol of their marriage. The holiday celebrates Venice as 'la Serenissima,' an ancient title referring to the city's serenity.
Besides the marriage procession, Festa della Sensa includes an impressive parade of boats from various rowing associations of the city. There are numerous regattas and kite shows during this time. On this day, locals also have a Sensa Dinner, which consists of traditional delicacies. And, of course, there is a Holy Mass at the St Nicolò.
Find hotels and airbnbs near Festa della Sensa (Map)