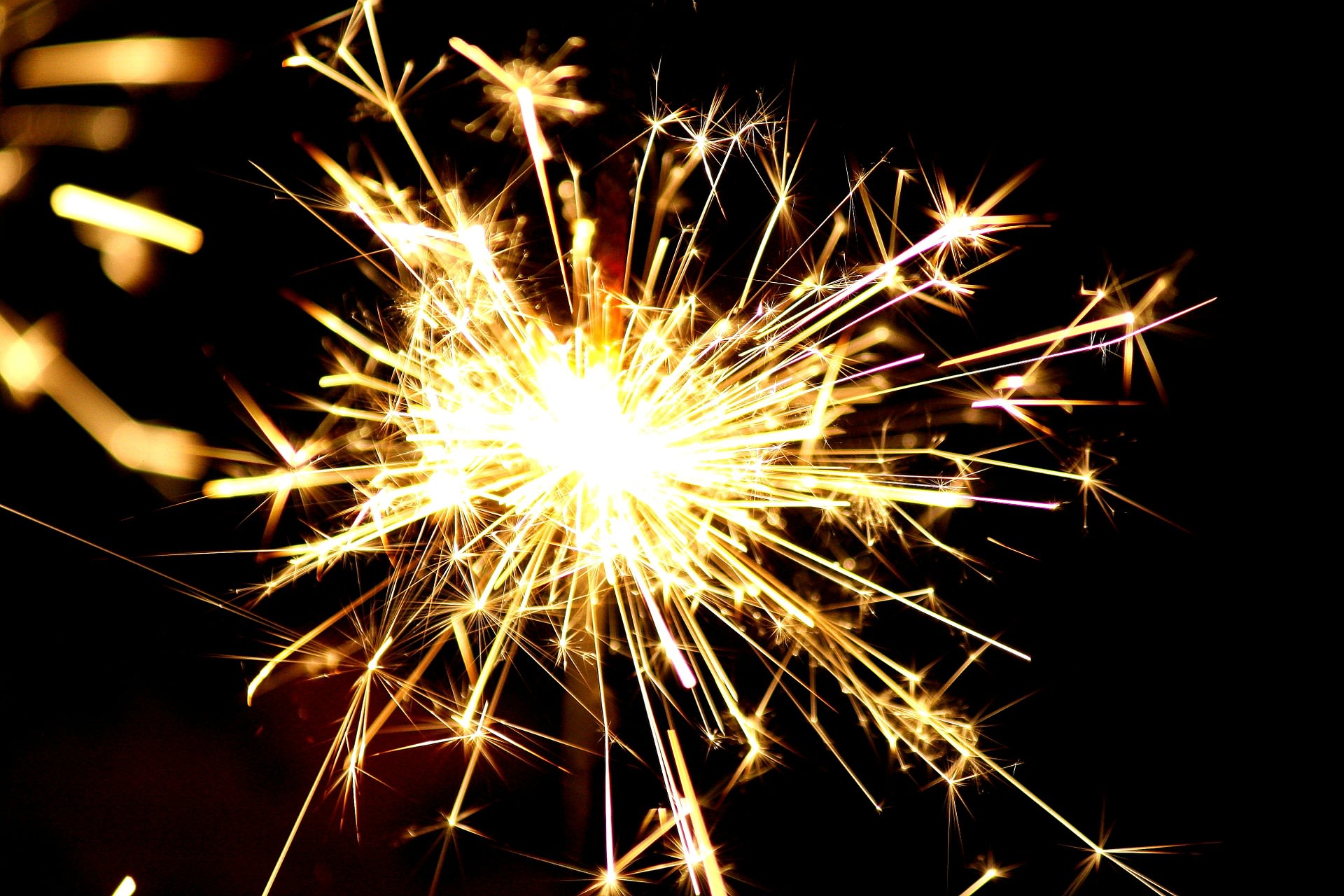 Image by Ulrike Mai from Pixabay
Venice is one of the most romantic cities on earth and a great destination to ring in the New Year. Winter temperatures are pretty moderate, and Christmas garlands and light strings over canals make the city look like a fairy tale place. The only inconvenience that you can encounter in Venice during the winter holidays is crowdedness. Christmas and the New Year are some of the most popular times to visit the city. However, if crowds don't bother you, there's an excellent chance for you to have an unforgettable New Year's Eve in Venice.
For most Italians, the New Year is an occasion to get together with family for a big feast. Traditional foods include pork sausages and lentils or lenticchie, which is supposed to bring good luck and prosperity in the New Year. After the meal, Italians usually get to the streets to watch fireworks.
Fireworks in St. Mark's Square
St. Mark's Square is the most popular place to watch New Year fireworks in Venice. Festivities on the square usually begin at about 10:30 pm, and by that time, the square is already densely packed with people, so you might want to be there earlier.
There's nothing like the sound of St. Mark's Campanile bell tower clock striking midnight! People kiss and greet each other, while the first fireworks rock the skies over Venice.
If you don't want to be in the crowd, a lagoon cruise with dinner will be an excellent option to see the fireworks from a warm and comfortable boat. The fireworks are also perfectly visible everywhere along Riva degli Schiavoni waterfront promenade. Many people also watch fireworks at Punta della Dogana where the Grand Canal meets the Giudecca Canal.
After the fireworks, you can take a nighttime gondola ride through festive Venice to enjoy its unique atmosphere. Many clubs and bars welcome visitors all night. Finally, for the most exquisite experience, you can visit the iconic Casino di Venezia, which sits on the Grand Canal.
Find hotels and airbnbs near Venice New Year's Eve (Map)