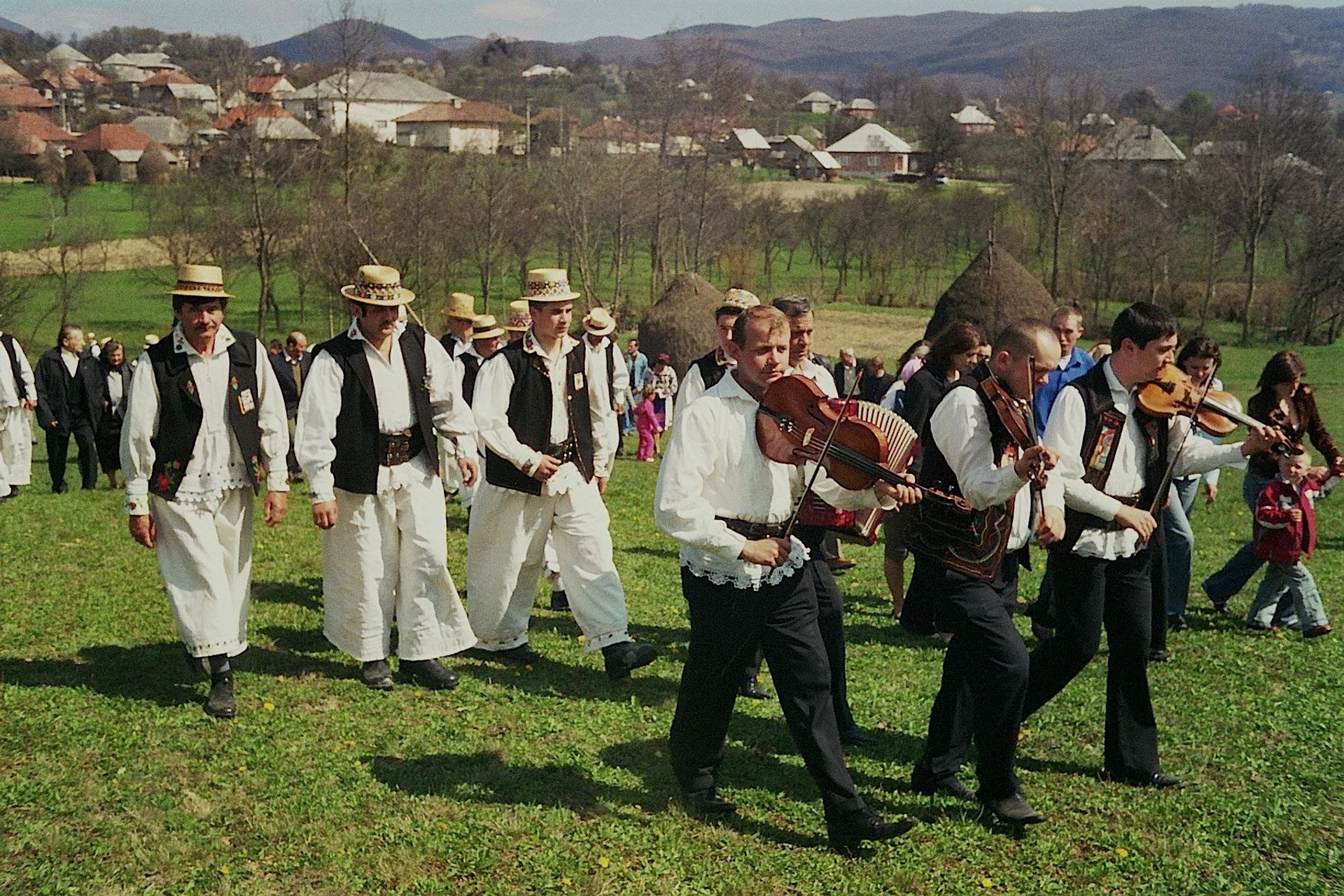 The Maramures region of Romania, which is located on the border with Western Ukraine, has a few unique Easter traditions. One of them is Udatoriu Festival celebrated on the second day of Easter in the village of Surdesti. An authentic celebration is dedicated to the most hardworking farmer of the village who is selected every year. A special agricultural ceremony honors the first worker to go out in the fields in the spring.
The festival starts at noon at the famous local wooden church of the Holy Archangels and Gabriel, which was added to the UNESCO World Heritage list. Festivities include several games played by children of the village as well as adults. The locals put up quite a show, and the main characters are comarnic (chief), gendarmes, a postmaster, a judge, a plaintiff, a doctor, and a farmer. Then the procession led by the most hardworking farmer of the village goes from the church to the river, where he is being sprinkled with water. On the way to the river, the farmer tries to escape. Once he is watered, he waters back children and young adults of the village. That's why Udatoriu is also called the "watering" festival.
Udatoriu festival that celebrates spring revival and rebirth of nature features lots of music from a few local ensembles as well as traditional dances.
Find hotels and airbnbs near Udătoriu Festival (Map)