0
Krakow szopkas are well known all over the country because local masters manage to fit historical landmarks. The most common background for the Krakow's scene of the Nativity of Jesus Christ are St. Mary's Basilica, Sukiennice trade hall, Wawel Castle, and other recognizable buildings. However, the szopka masters are very creative and ambitious.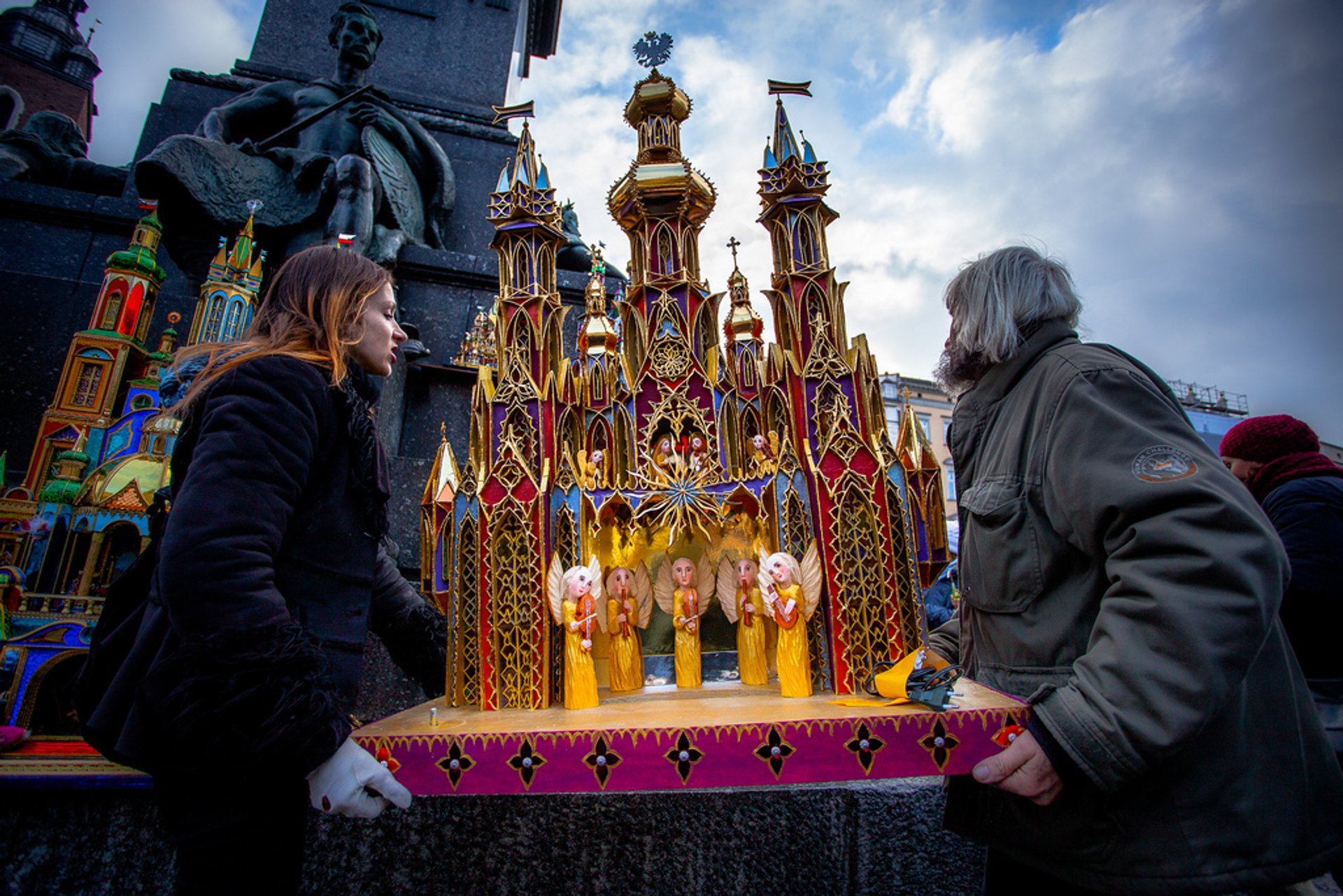 Some structures are quite small, whereas others may be up to two meters high and three meters wide. Bethlehem itself is often placed on the second floor, and the first floor is reserved for historical figurines. The annual Szopka Competition is held on the first Thursday of December.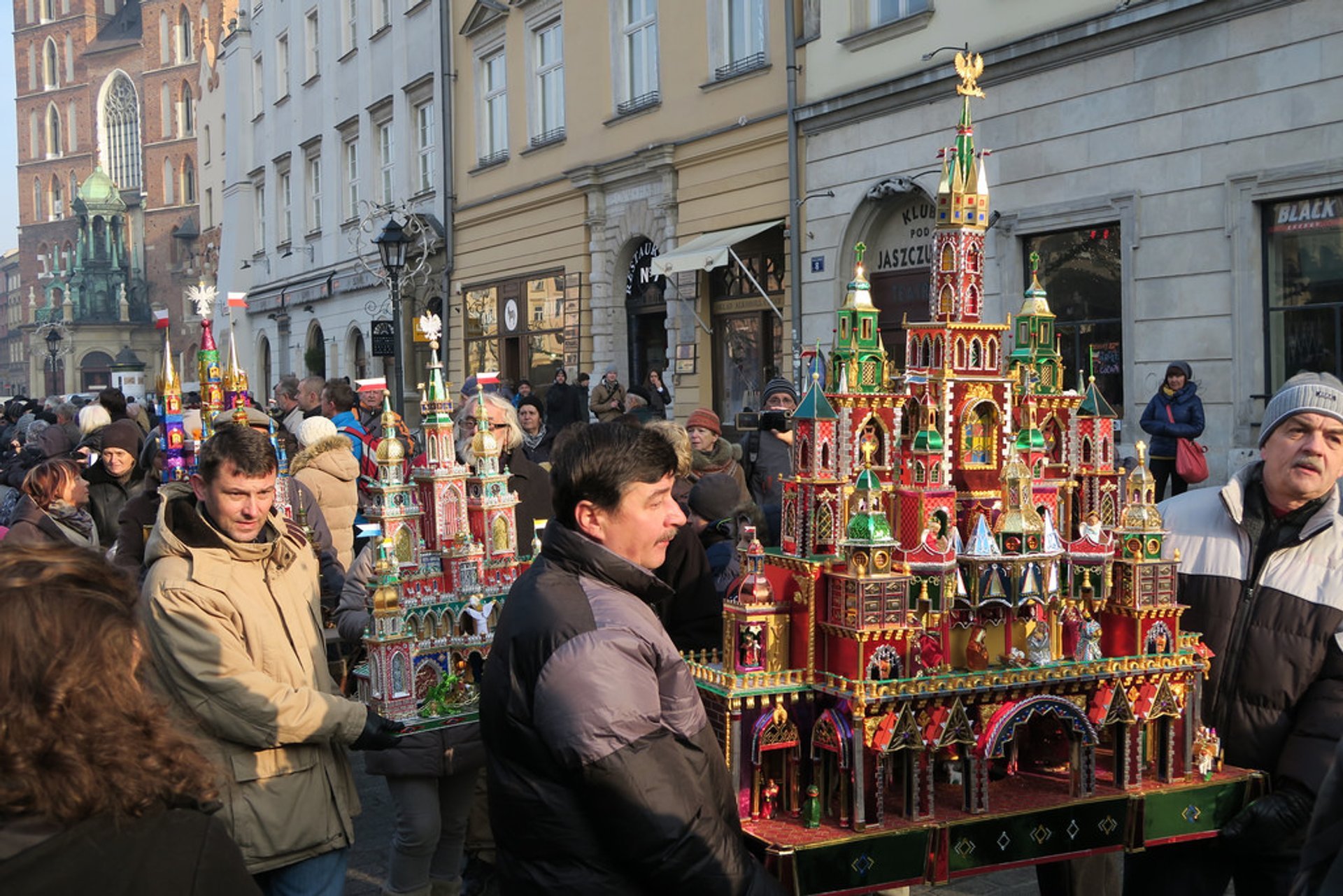 Representatives from the Historical Museum of Krakow organise the event at the Main Square of the Old Town. Children and adults bring their handcrafted szopkas, whereas other Krakowians and tourists gather together to watch the exhibition and to choose the best masterpieces.
Find hotels and airbnbs near Szopka or Nativity Scene Competition (Map)
Szopka or Nativity Scene Competition Featured in