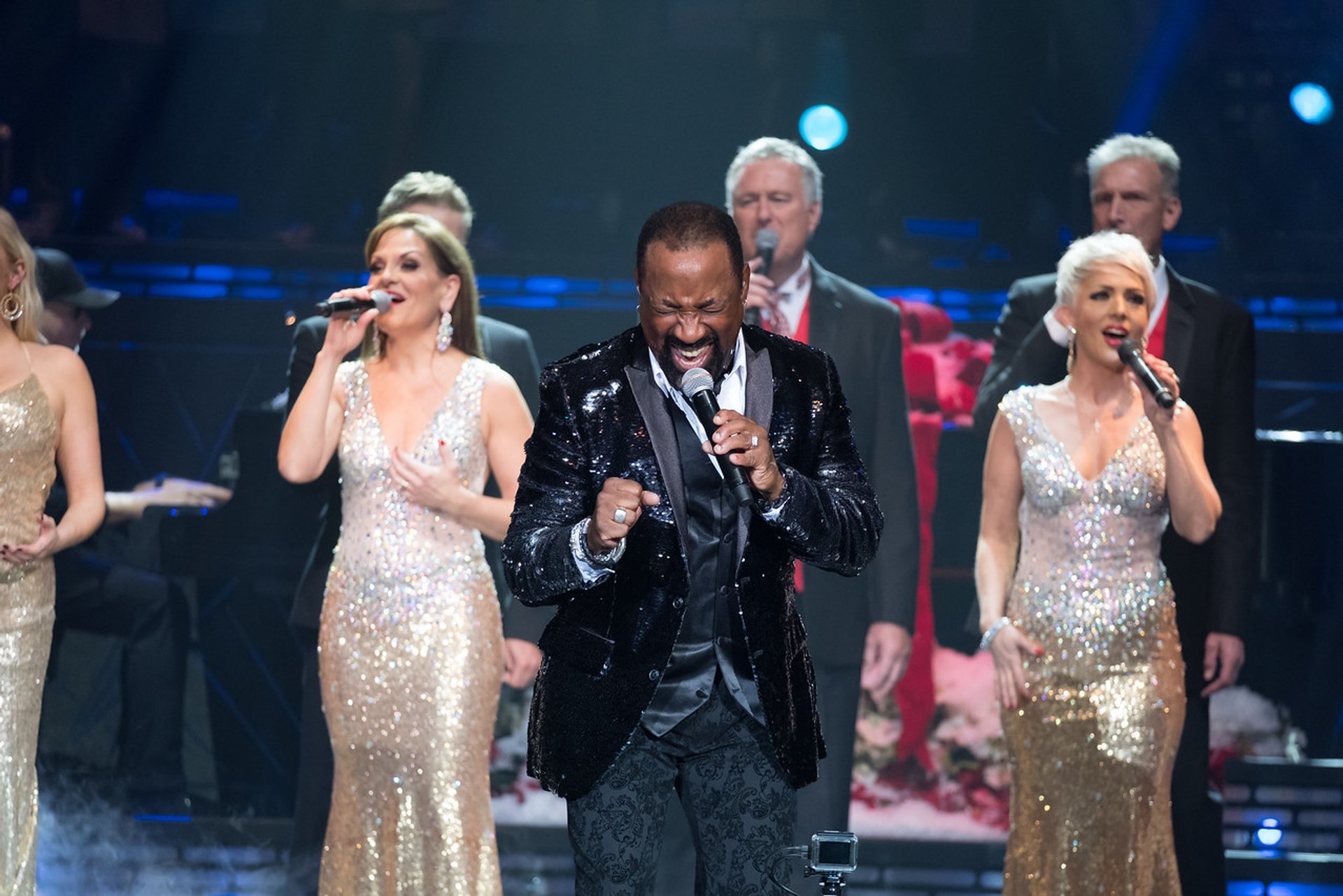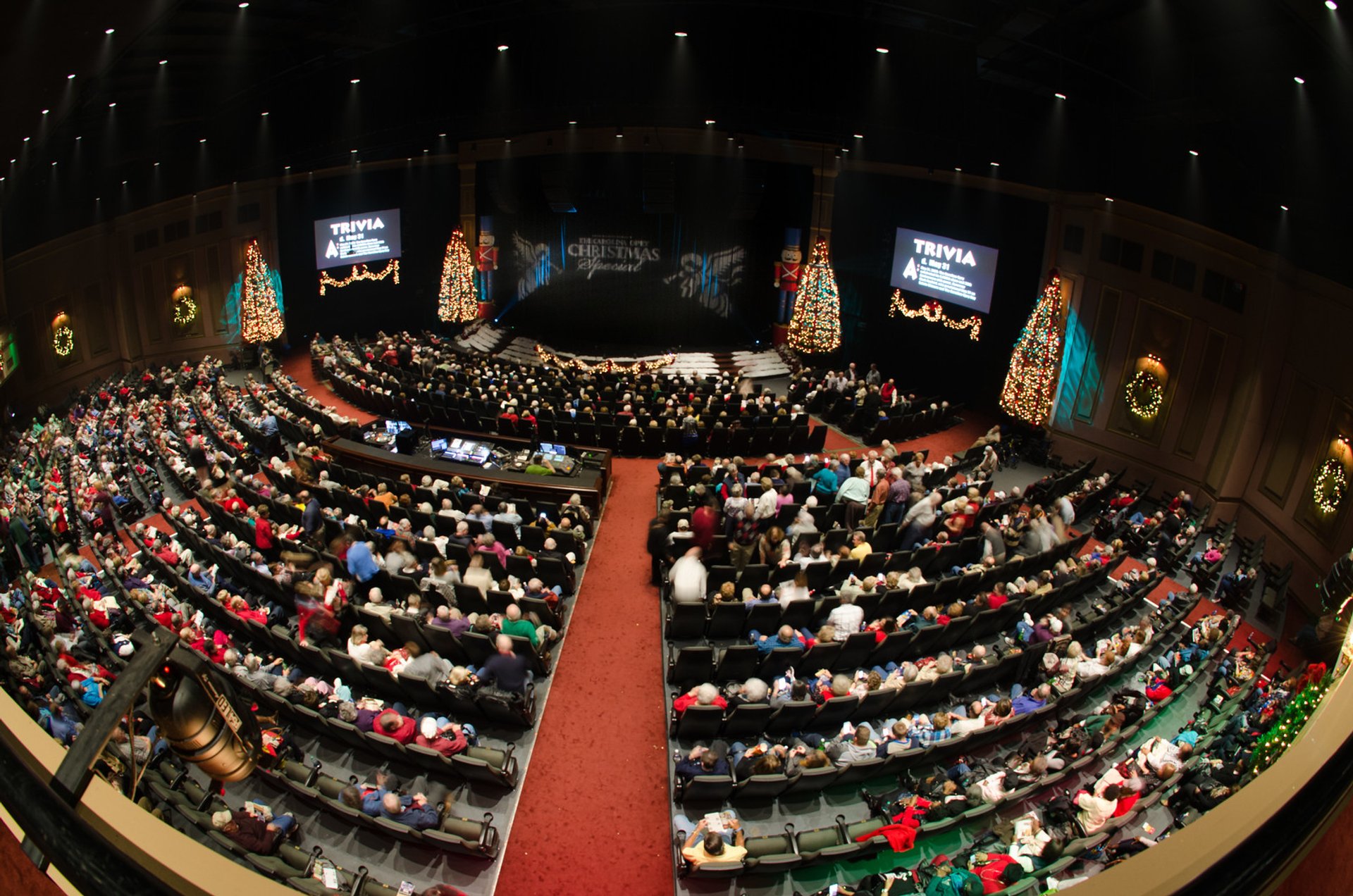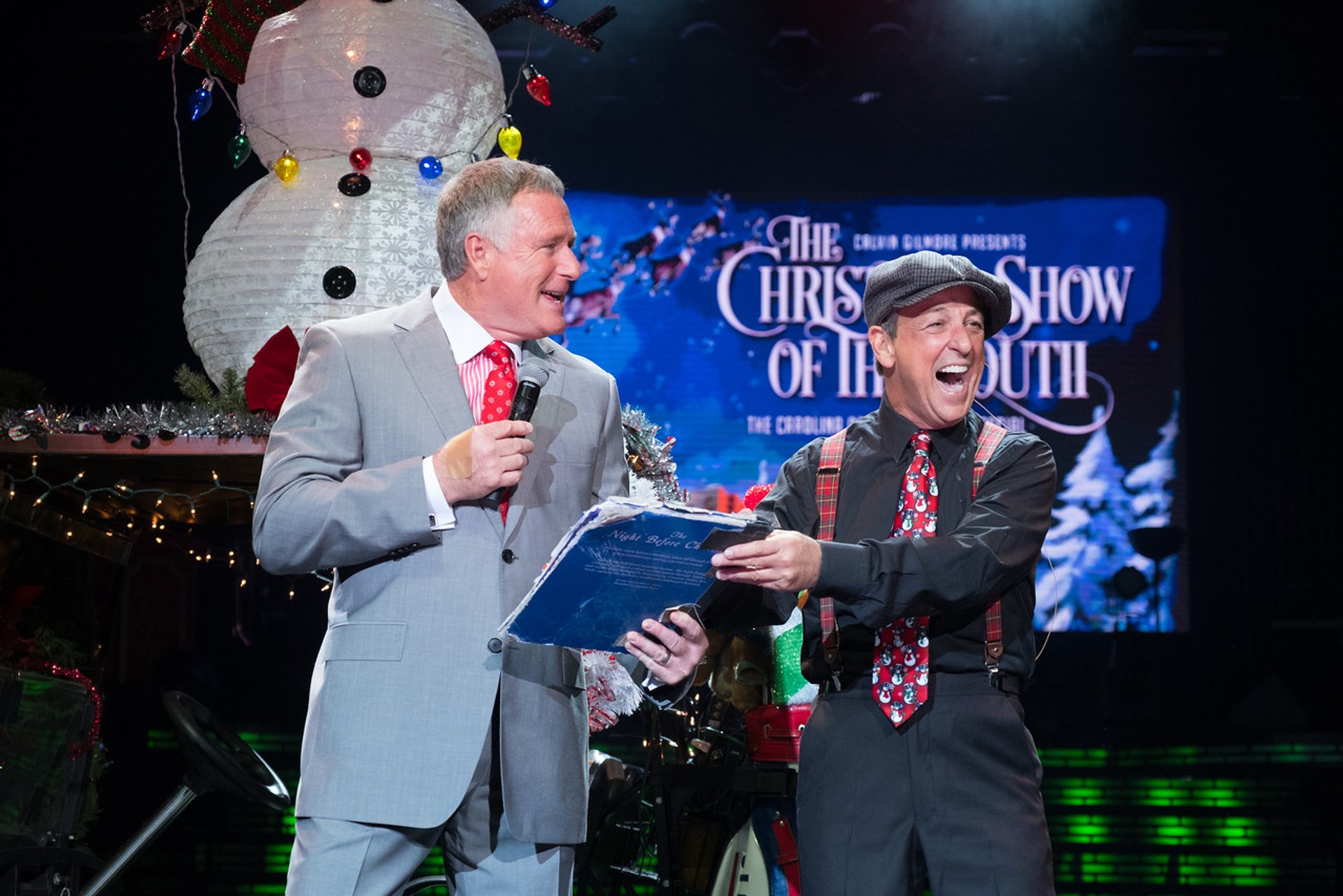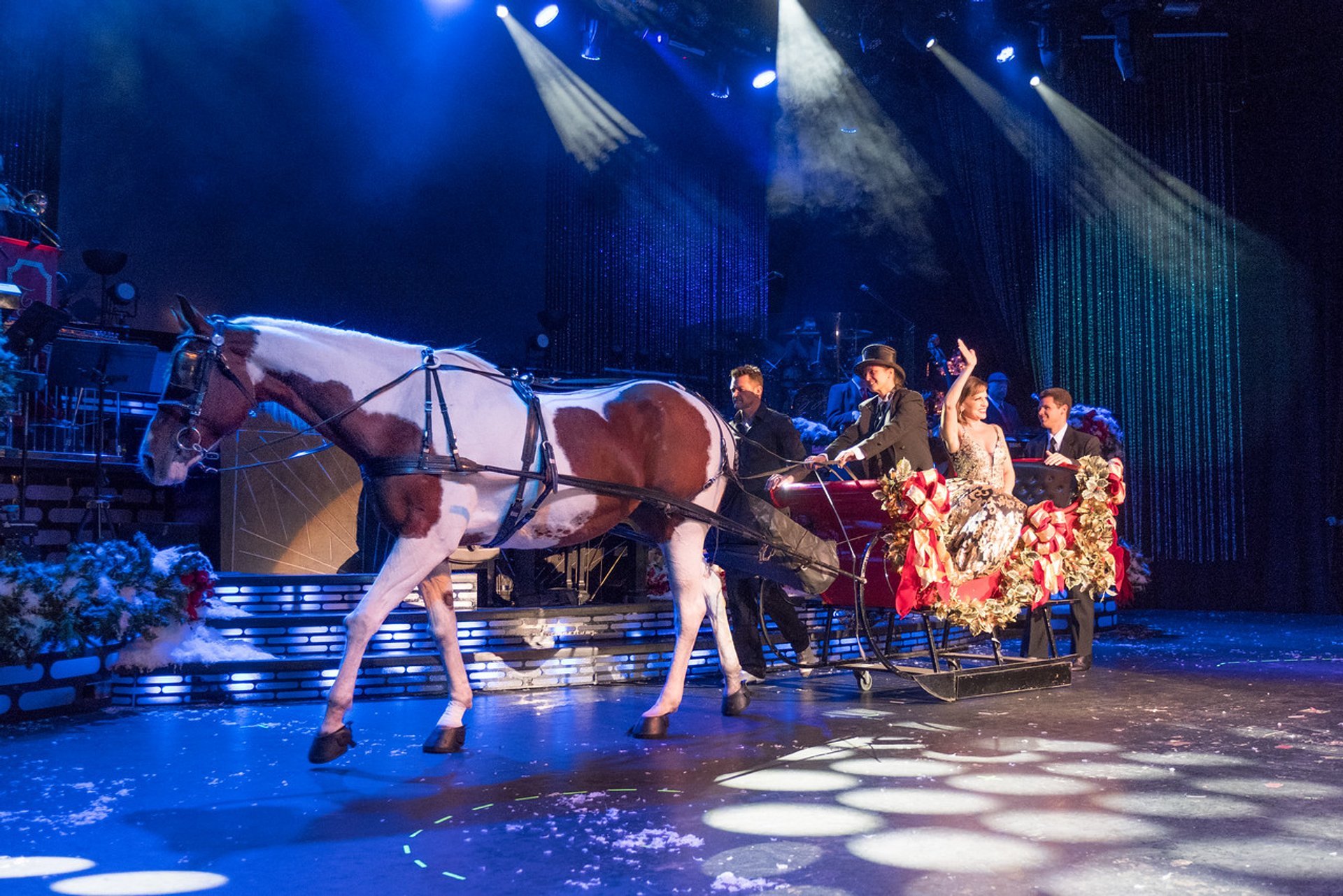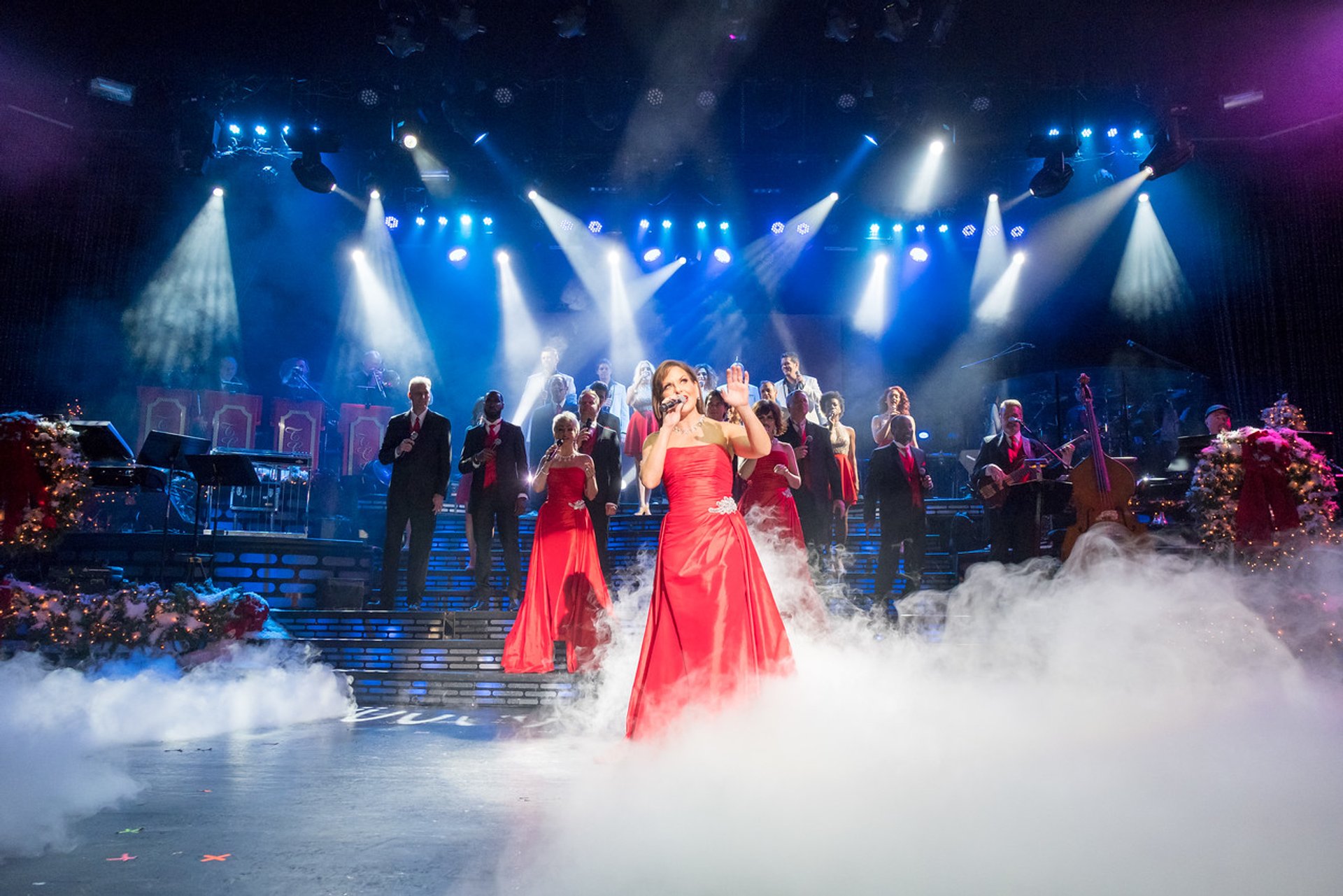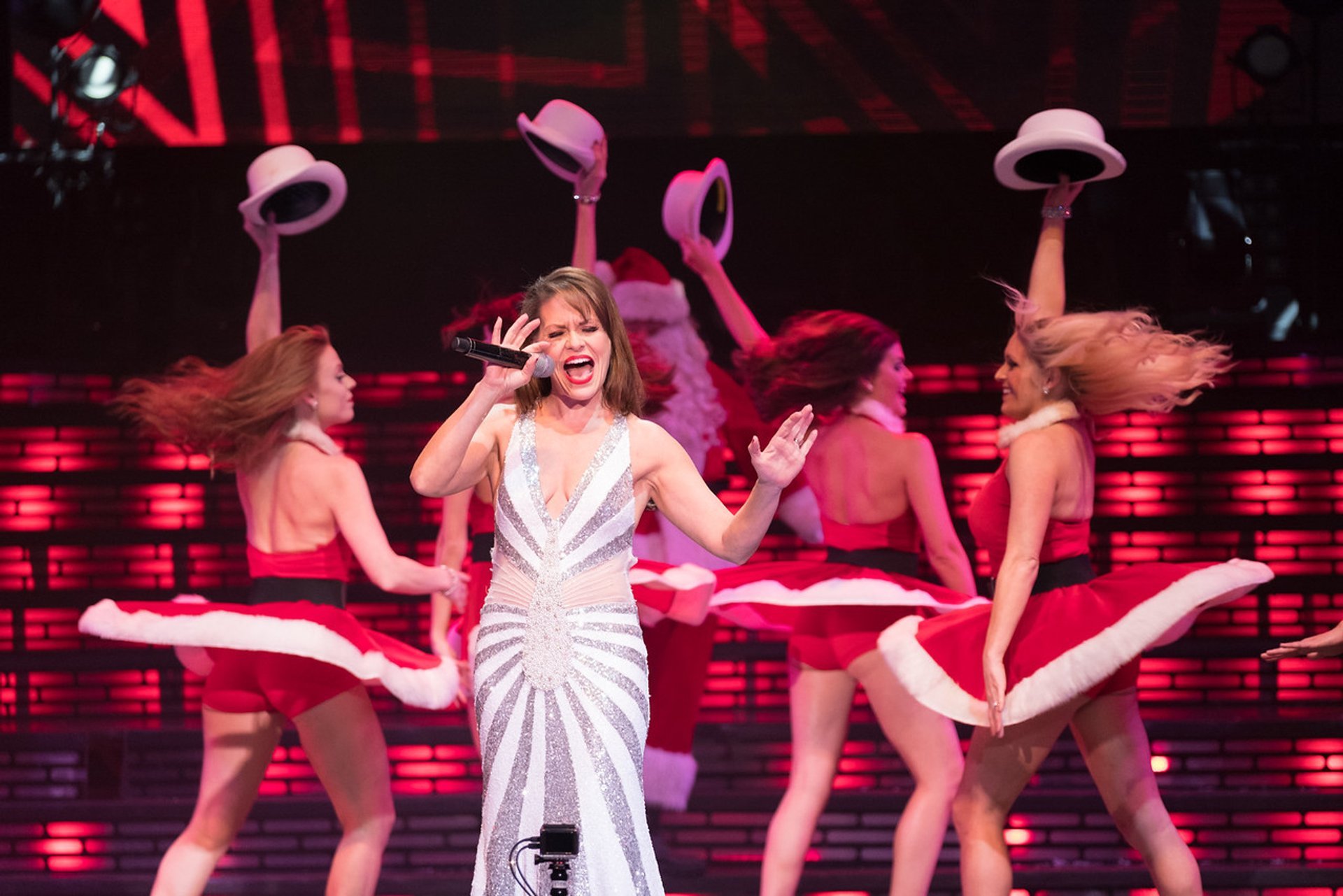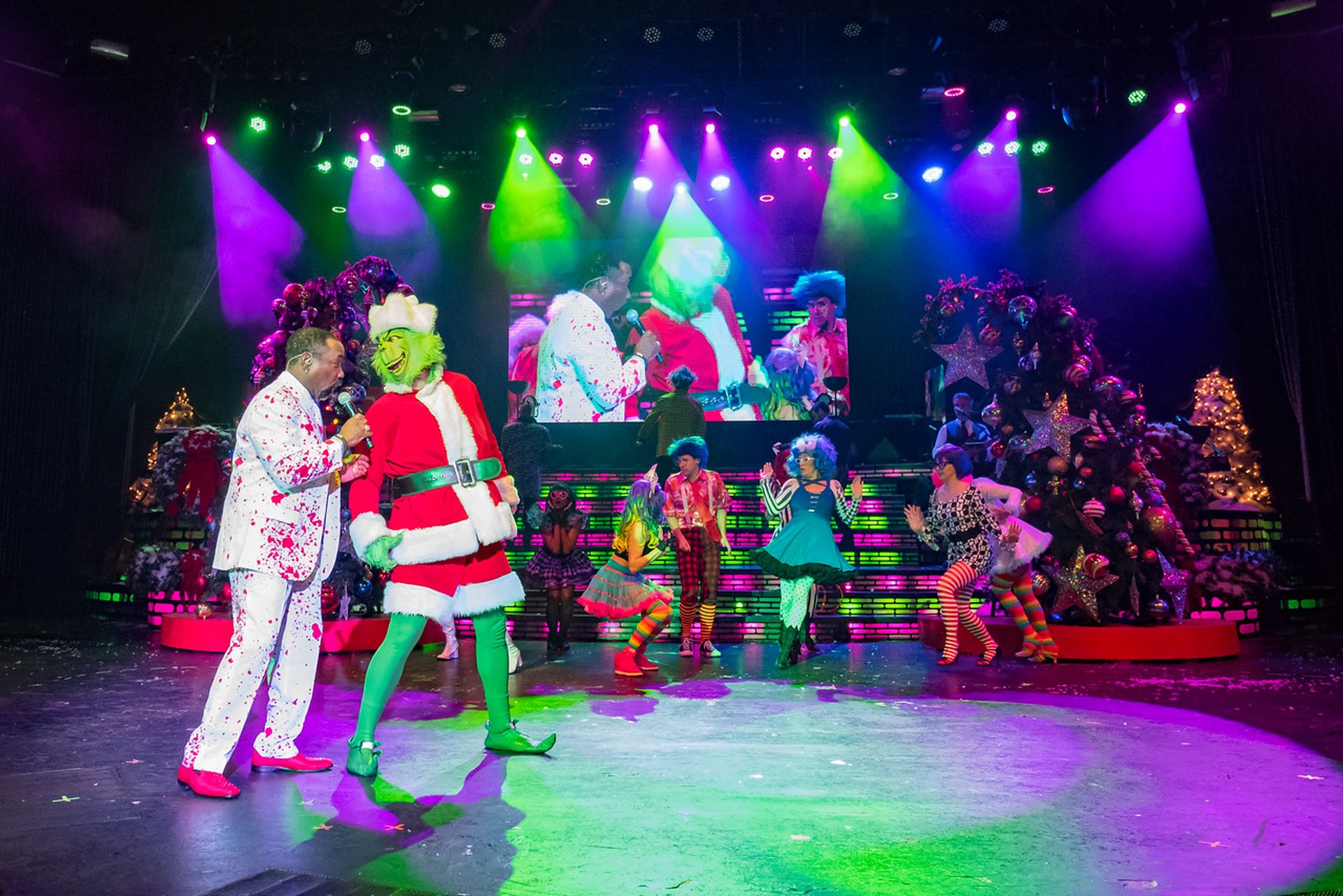 ©
The Carolina Opry Theater
See accommodations nearby
The Carolina Opry Christmas Special is often called The Christmas Show of the South. This fantastic award-winning performance features over 35 well-known actors, such as Calvin Gilmore, Rita Gumm, Tangena Church, Christie Templeton, Brad Long, Eric Gumm, Gary Baker, Trent Wideman, Gary Brown, Martha Brown, Kevin Hughes, Jeff Simmons, Kevin White, and Steve Wilkerson. The show transforms the Carolina Opry Theater in Myrtle Beach into a winter fairytale from November to December, sometimes also a few dates in early January.
The Show boasts real snow and a horse-drawn sleigh, over 25,000 sparkling Christmas lights, 35 decorated Christmas trees, 5 miles (8 km) of illumination, and 75 wreaths!
The Carolina Opry is the oldest and most popular variety show in Myrtle Beach. It was first staged in the 1980s bringing in the best music of the 60s-80s. Rich multimedia screens, special lighting effects, and amazing costumes were added later on. The show currently features 45 minutes of dazzling laser art accompanied by excellent music. The event is curated by famous producer, director, and performer Calvin Gilmore.
According to CNBC, The Carolina Opry Christmas Show is one of the top attractions in Myrtle Beach. Enjoying outstanding dance and music, you will surely get into the Christmas spirit. Both matinees and regular evening performances are offered.
Find hotels and airbnbs near The Carolina Opry Christmas Special (Map)