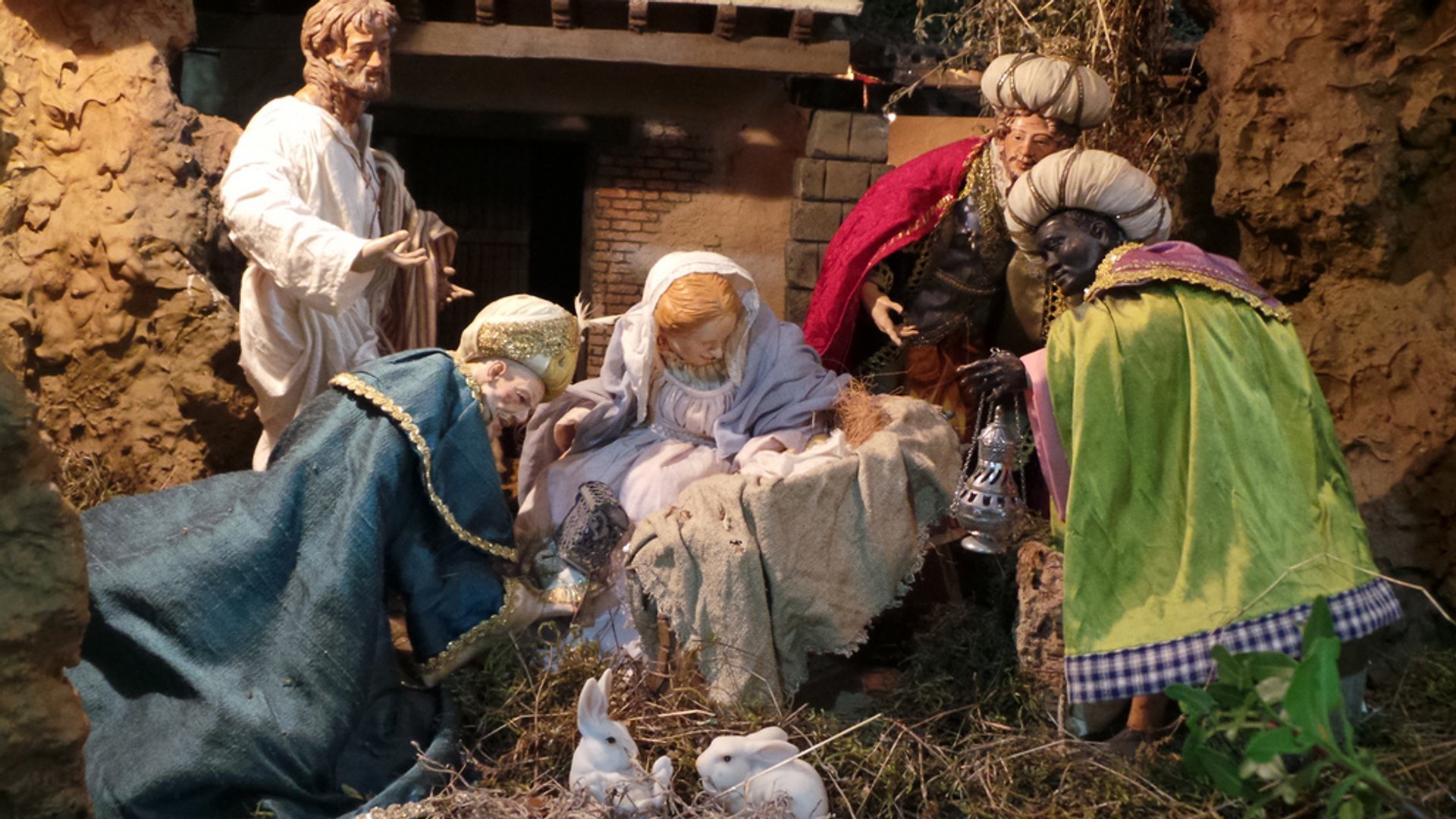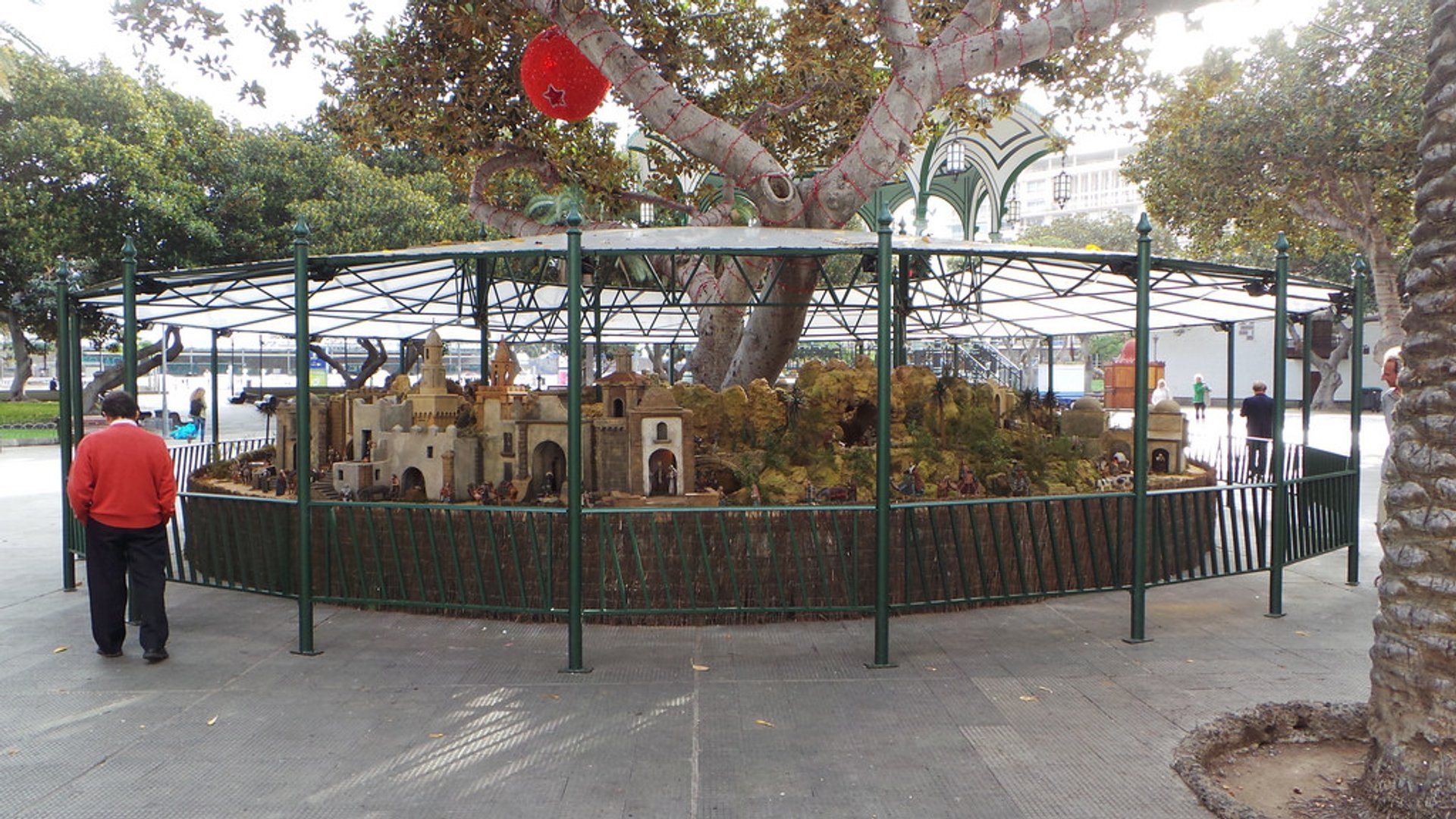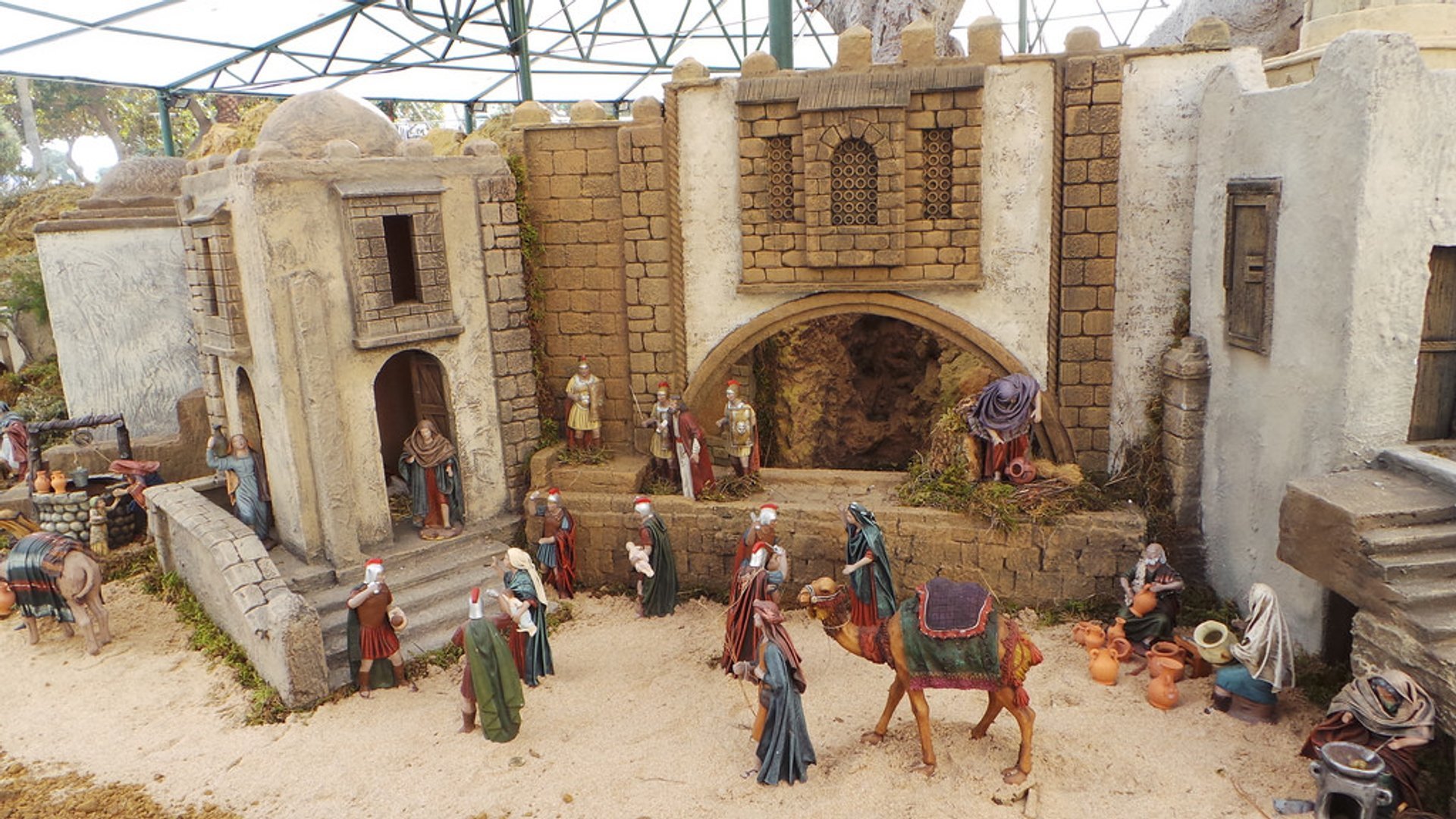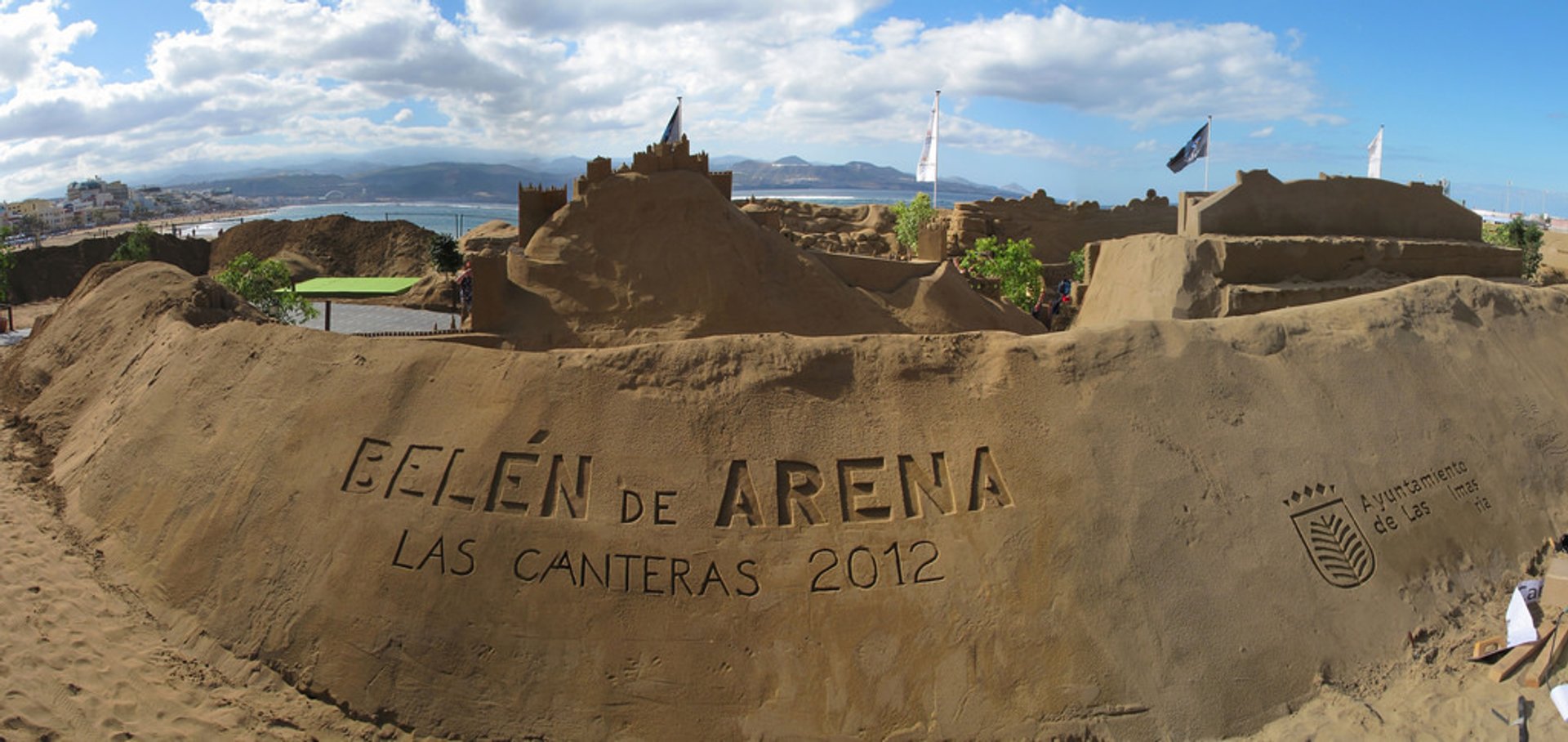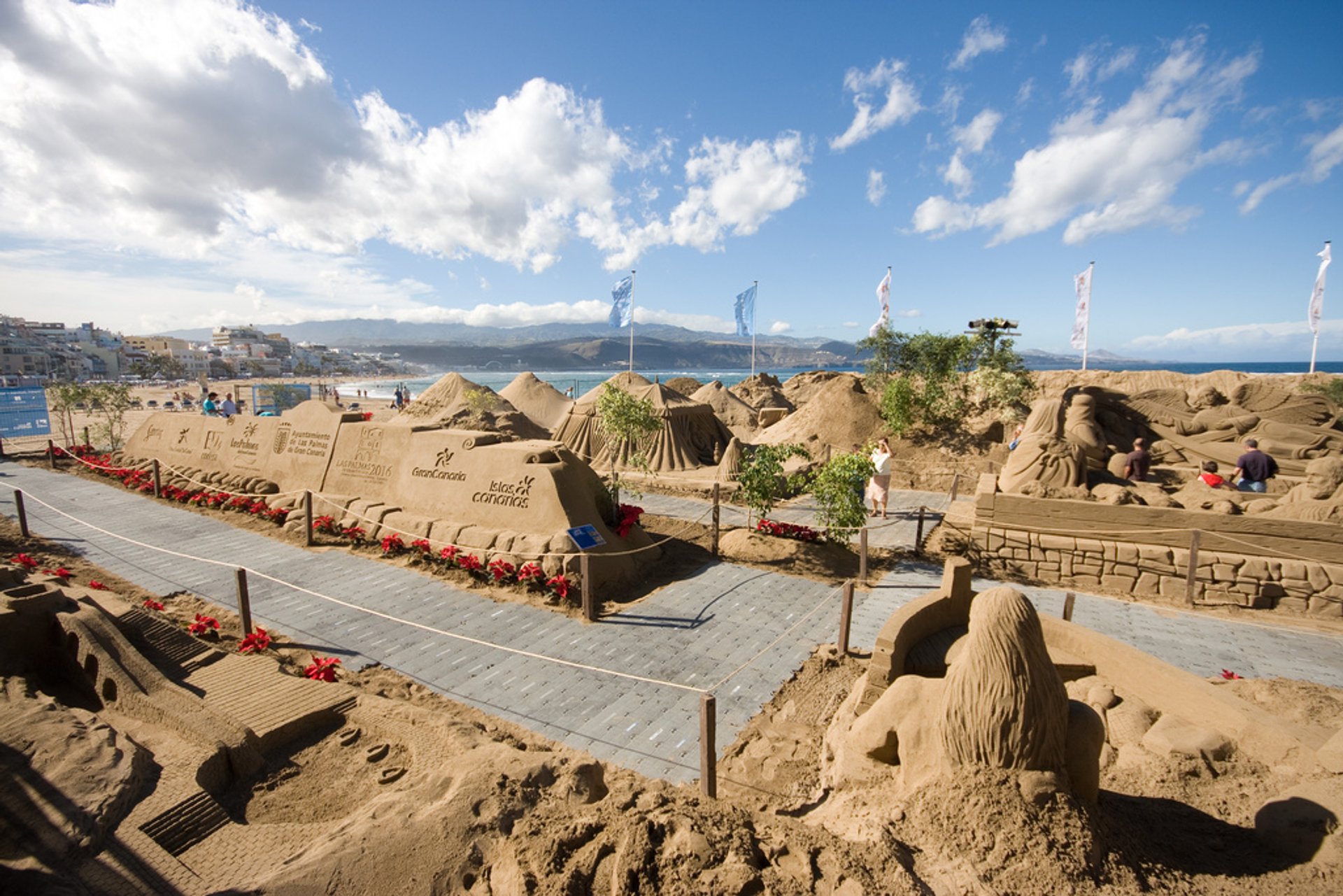 Christmas season is quite a busy time on the Canary Islands, with lots of tourists willing to escape the cold and snow in favor of sunny days by the sea. The weather is one of main reasons to spend Christmas in the Canarias. But authentic festive traditions are also worth visiting the islands in December. Come to spot a unique Nativity scene made of sand or attend a traditional night Christmas concert on the beach. Also, you won't get any presents from Santa or St. Nickolas in the Canary Islands. Instead, the Three Kings are in charge of gifts on Epipha​ny (January 6).
Christmas Belén or Nativity Scene
During the festive season, every town and village in the Canarias creates its own Belén (translates as Bethlehem), which depicts traditional Biblical scenes, and sometimes also some up-to-date episodes of modern life. These amazing pieces of art, with all their small details, are displayed in shop windows, churches, and courtyards. Yet, some of the most fascinating examples are made of sand right on the beaches. Head to Las Palmas de Gran Canaria to capture the most famous one—the iconic Belén de Arena at the Canteras beach.
Best islands to spend Christmas
So what island to choose for your winter getaway in the Canarias? Each of them promises a memorable Christmas holidays, yet three most popular choices include Gran Canaria, Fuerteventura, and Tenerife. Gran Canaria with its charming towns caters to both families with kids and party animals. While Fuerteventura will best meet the needs of nature lovers. But if you wish to attend an authentic Christmas night concert by the sea, opt for Tenerife.
For the details on visiting the Ganary Islands, contact the official tourist websites of the destinations. You can find them in our External Resources. Also, take a look at the map below suggesting accommodations nearby.
Find hotels and airbnbs near Christmas in the Canary Islands (Map)