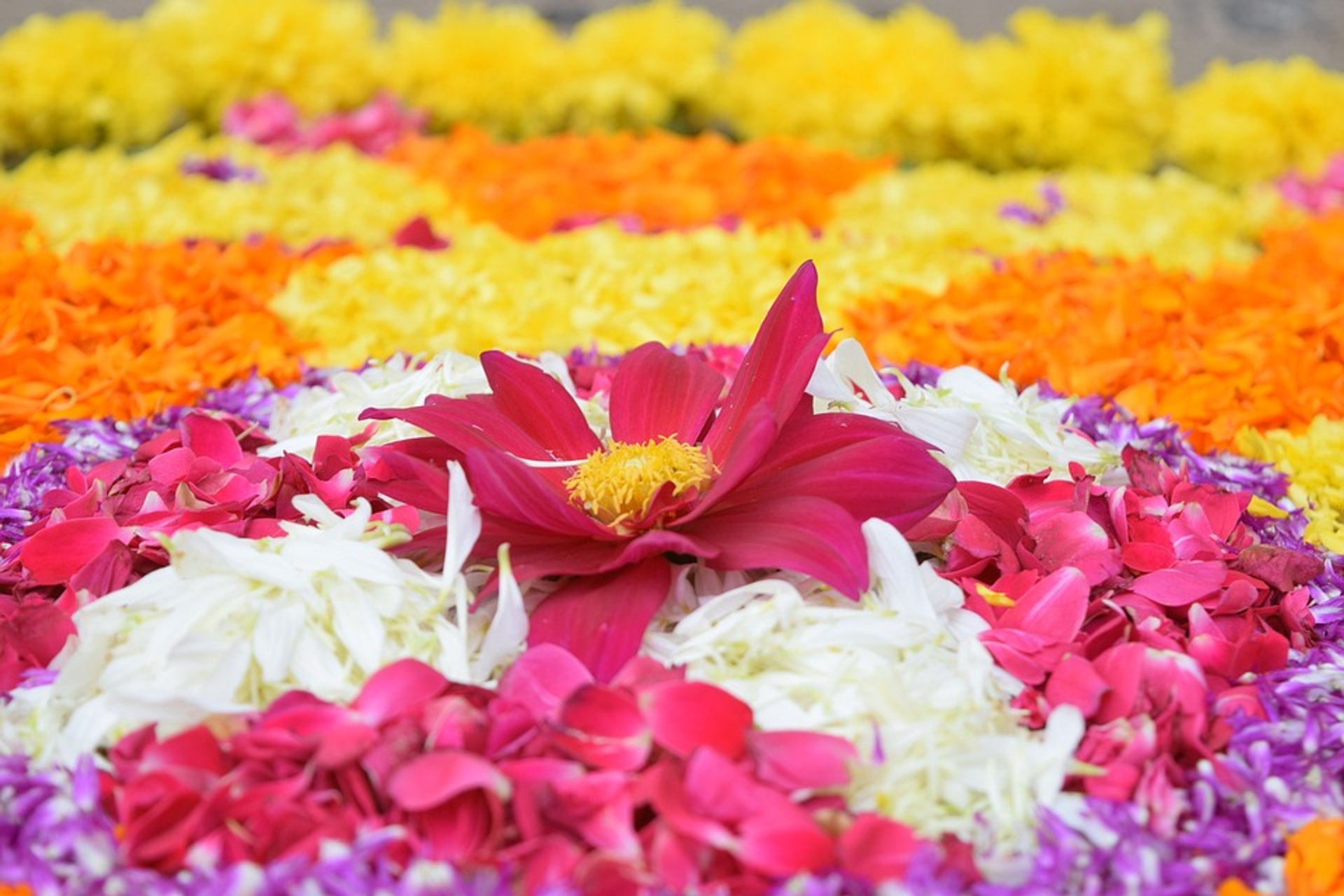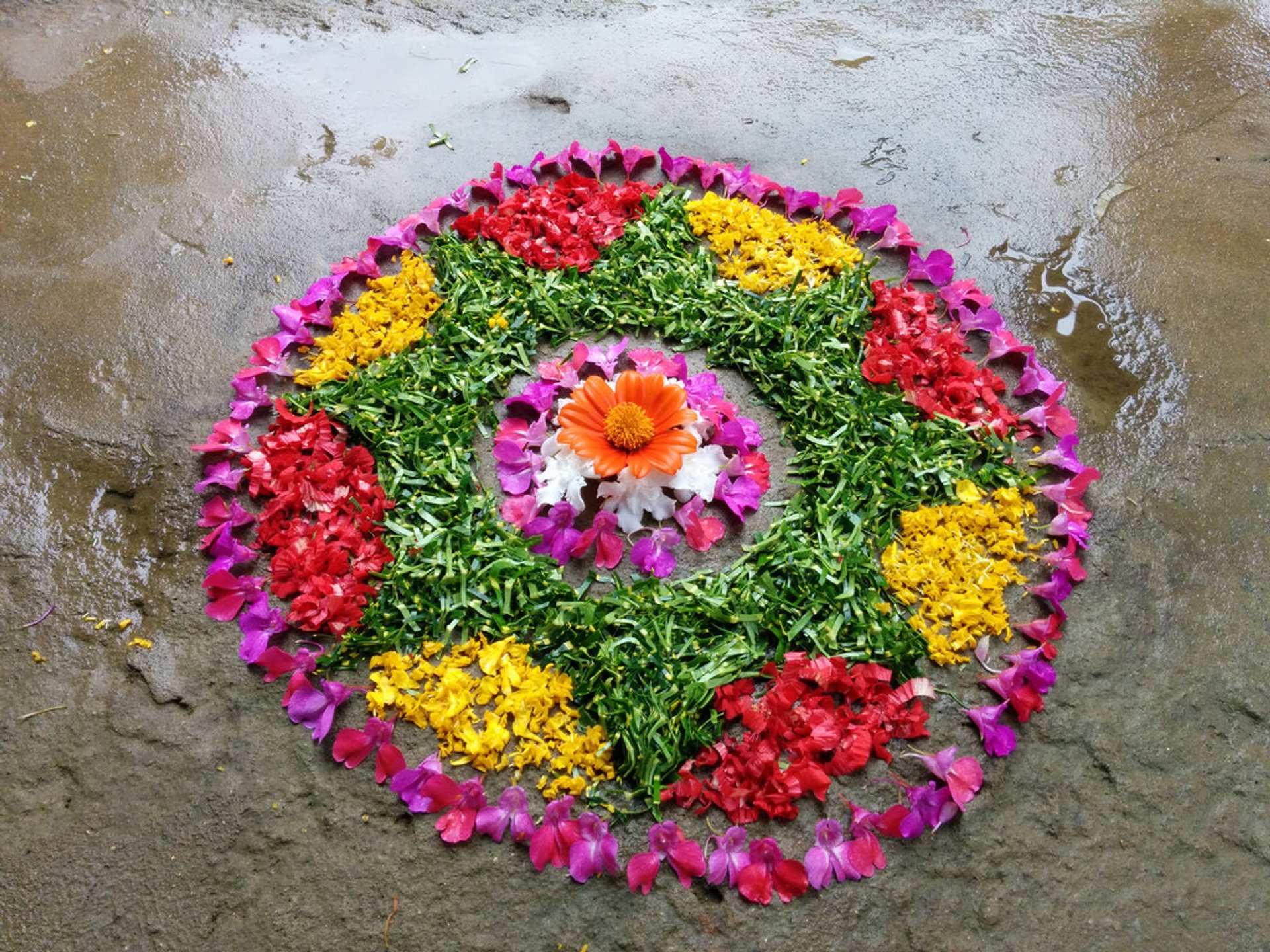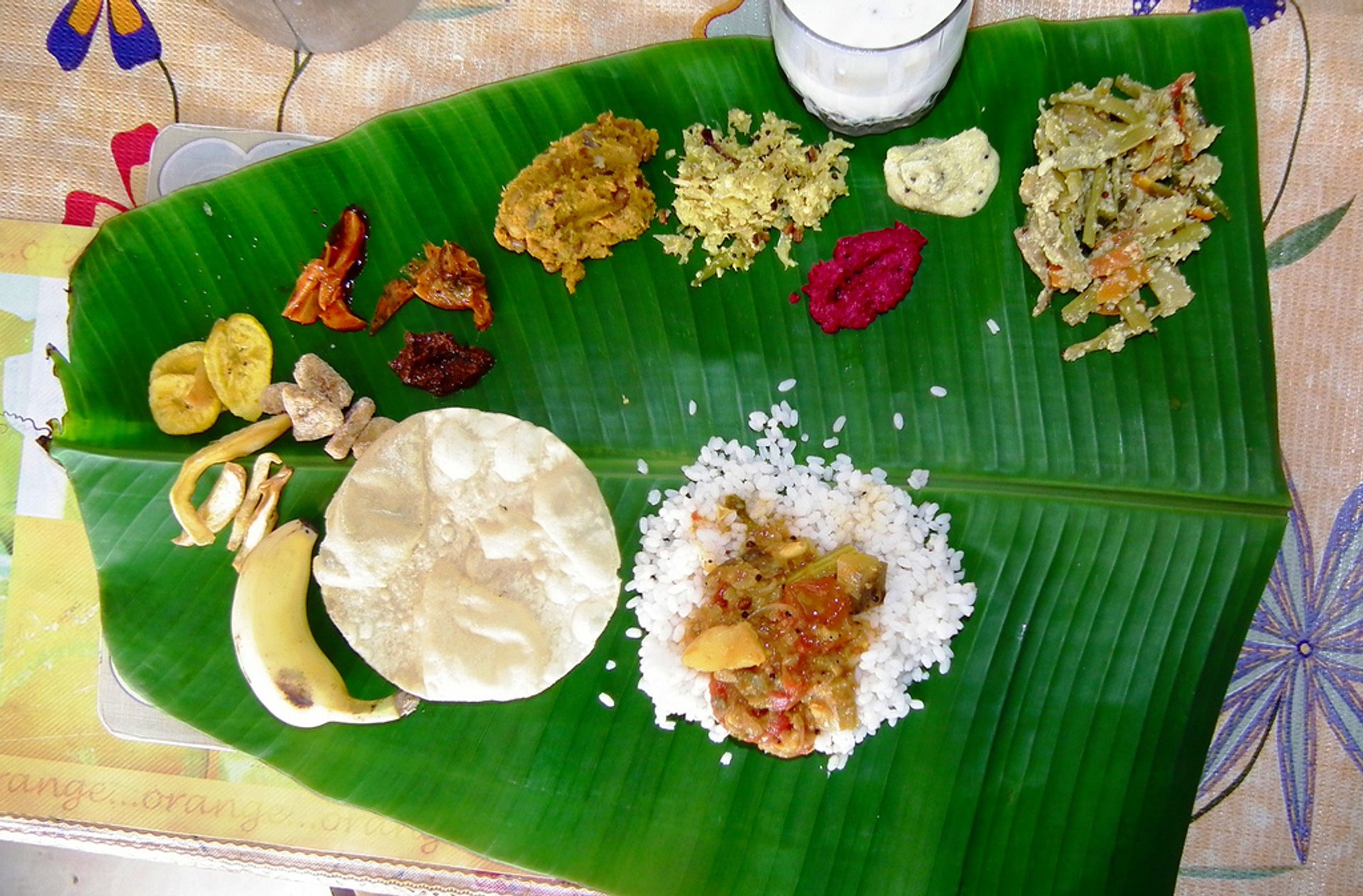 Onam is the biggest and the most crucial festival of Kerala. It is celebrated each year from late August until early September. It also used to be the harvest festival, which is why it is celebrated with particular enthusiasm and joy all over the state. Onam is dedicated to the precious memory of King Mahabali who is known for his unfailing generosity. It is believed that on the festival day he will bless the people with happiness.
The festival lasts from four to ten days and is celebrated with a great deal of enthusiasm. The first day and tenth day, known as Thiruvonam, are most important. The general impression of the event is that all of Kerala takes part in the festive activities. Check out the snake boat races, folk dances, songs, delicious foods, and games during Onam.
The government of India promotes Onam internationally in a big way and even 'Tourist Week' is celebrated in Kerala during the event. Thousands of native and foreign tourists visit Kerala to join the festival. Indeed, it is a treat to be a part of the grand carnival. People do their best to celebrate the festival on a noble scale and let the King know that they wish him well.
A fascinating part of the Onam celebration is Onam Sadya. It is a big feast—a nine-course meal consisting of 11 to 13 main dishes with seasonal foods like yam, ash gourd, and cucumber. Onam Sadya is served on banana leaves and people eat their meal while sitting on a mat laid on the floor.
Another fun tradition is designing flower mats called Pookalam in the front courtyard of a house to welcome the King.
Find hotels and airbnbs near Onam Festival (Map)