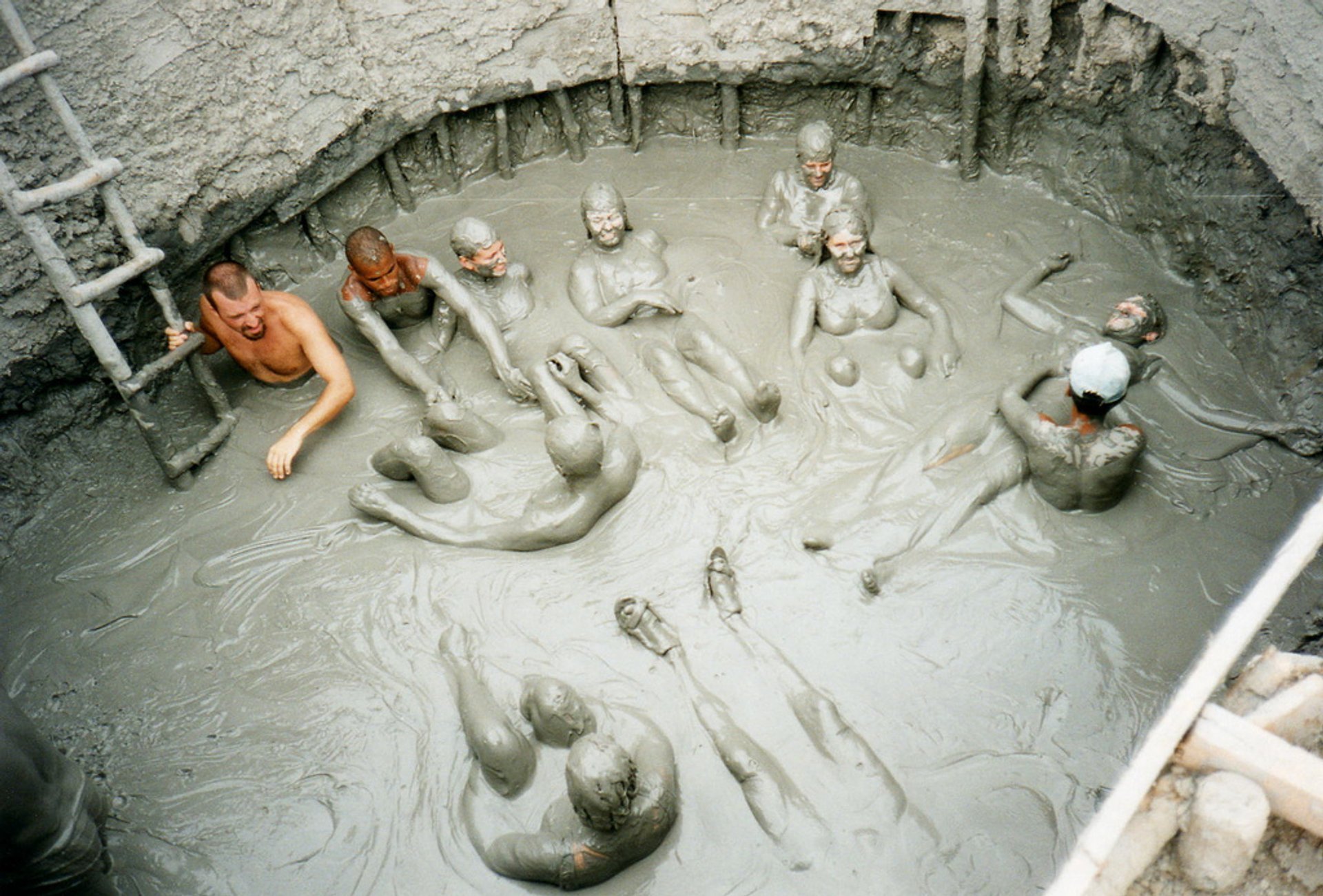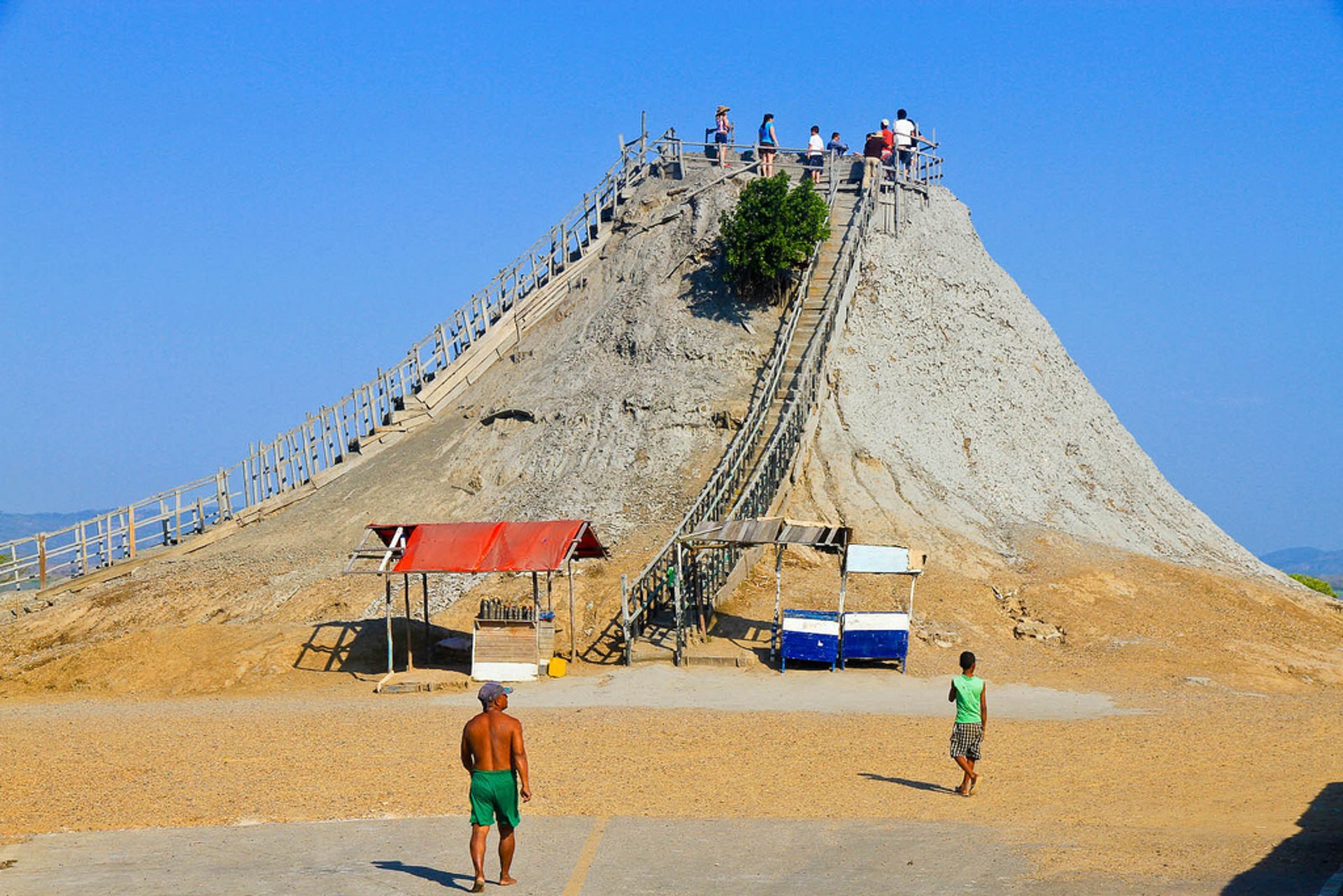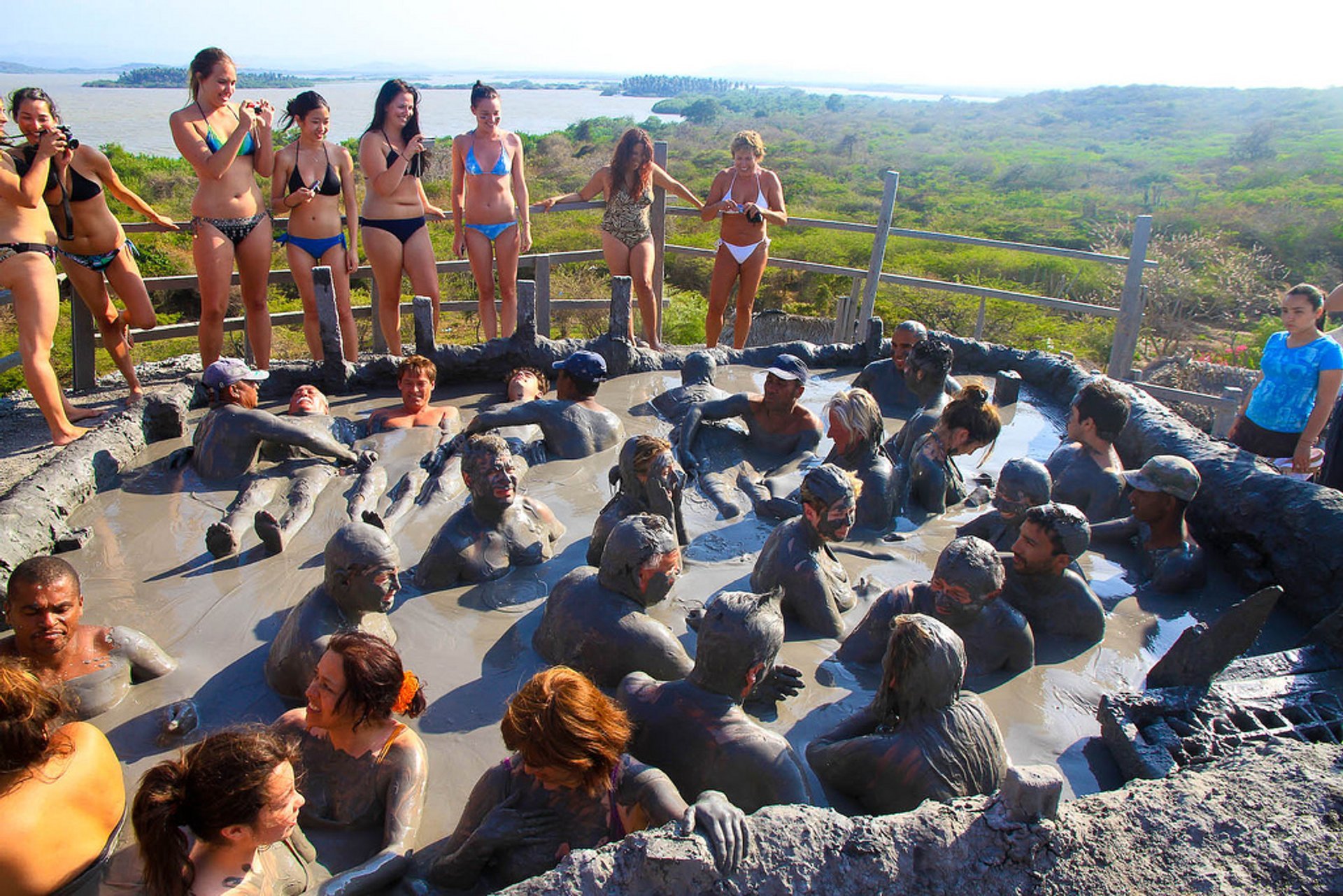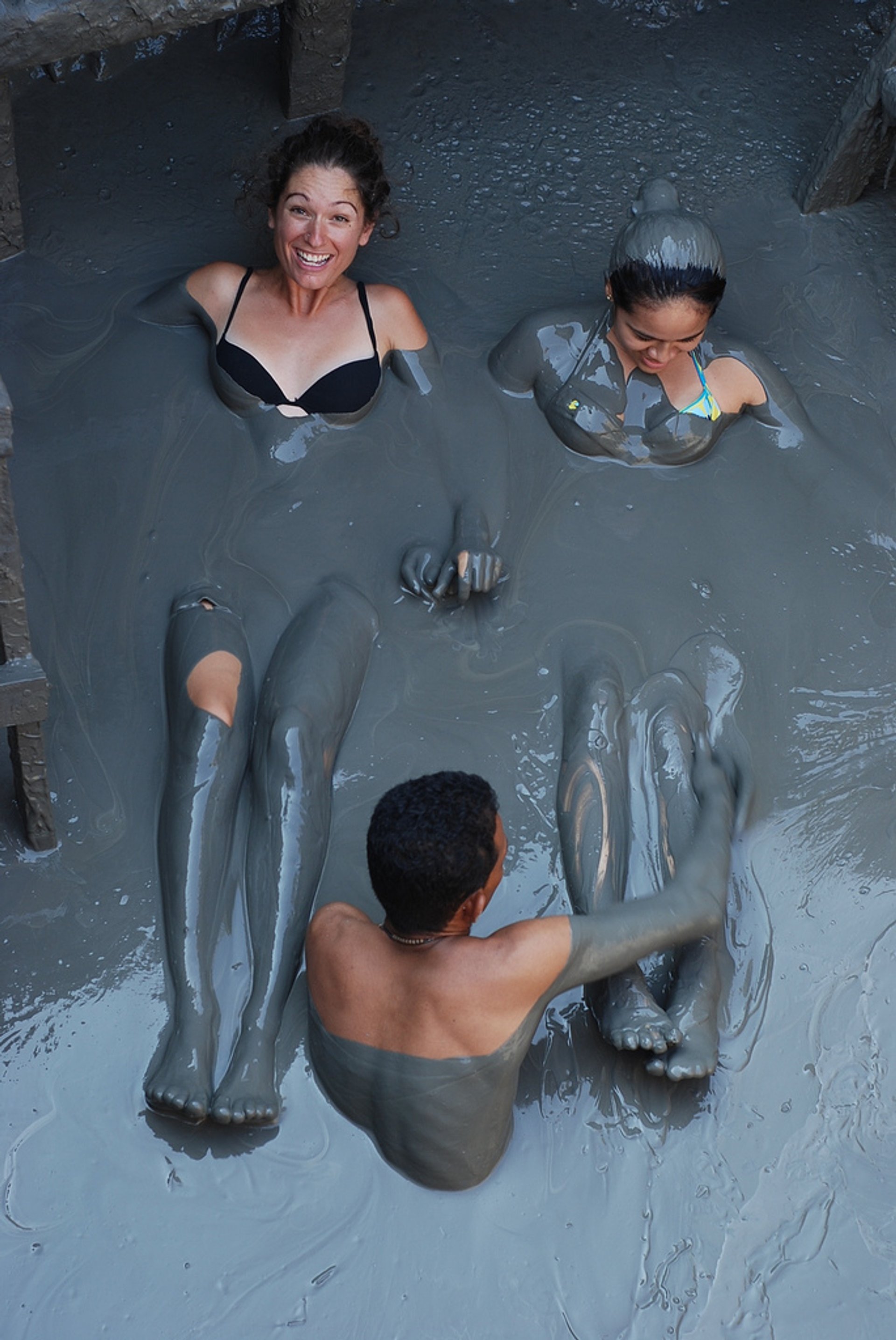 If you visit Cartagena, stop by the volcanic mud bath in Galerazamba just 40 km away from the city. Climb the hill, and you will find a small volcano you can dive into and enjoy the natural mud inside.
It's a wonderful way to chill and relax! What is more, the minerals in the mud are very healthy for your body and skin.
The area surrounding Totumo Volcano offers amazing views of mountains, lakes, and forests. Close to the volcano, you can find lots of lakes where you can wash yourself and there are a few cafes where you can have a delicious traditional meal. The tour from Cartagena to Galerazamba about $15 and you can spend there the whole day enjoying the sun and the unusual spa experience.
The best time to visit the volcanic mud bath is from mid-January until April. At this time you can avoid the crowds and prices are more reasonable. Moreover, during this time of the year it's rather warm in the mornings, and by noon the breeze provides relief so it's more pleasant to be outdoors.
Find hotels and airbnbs near Totumo Mud Volcano (Map)