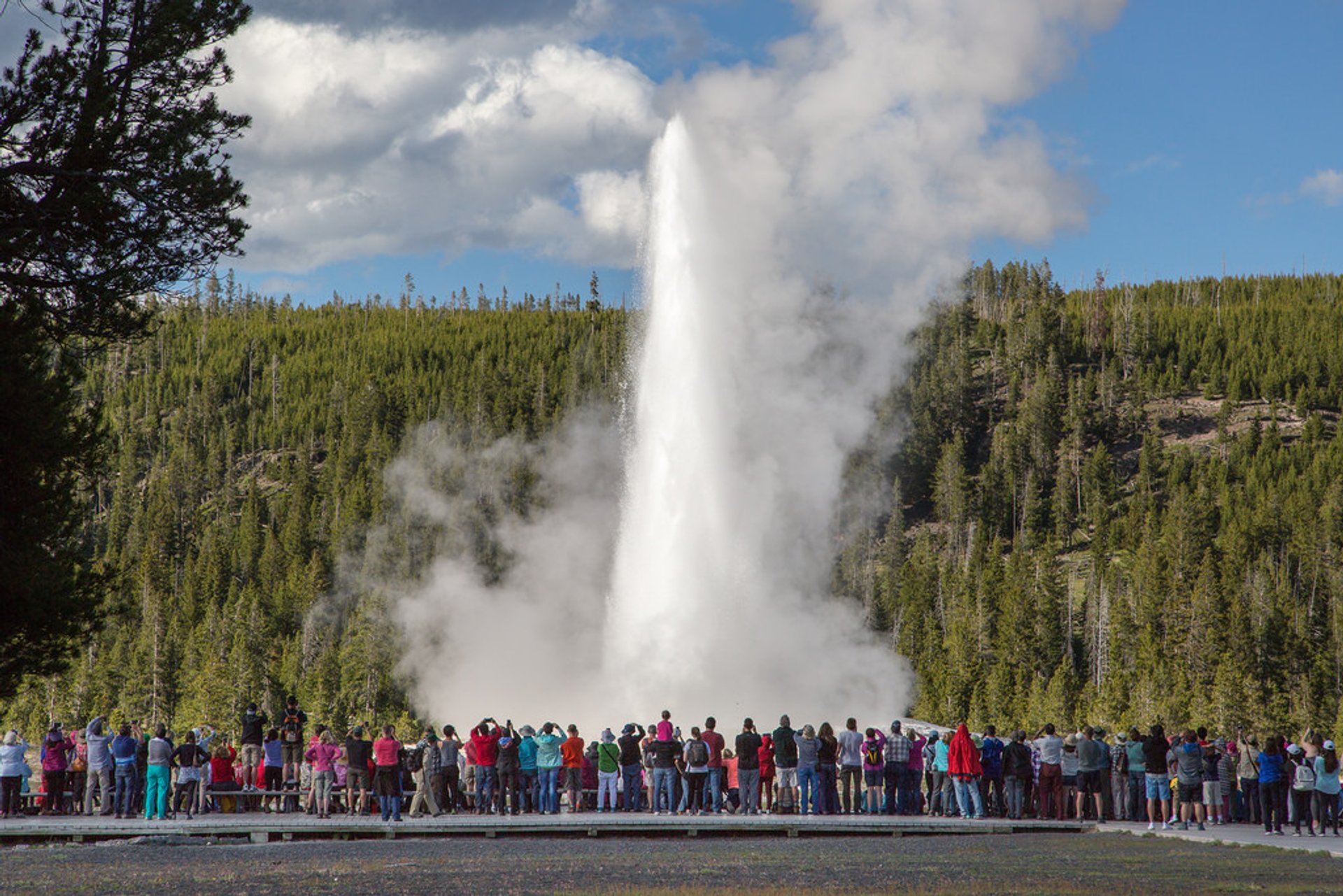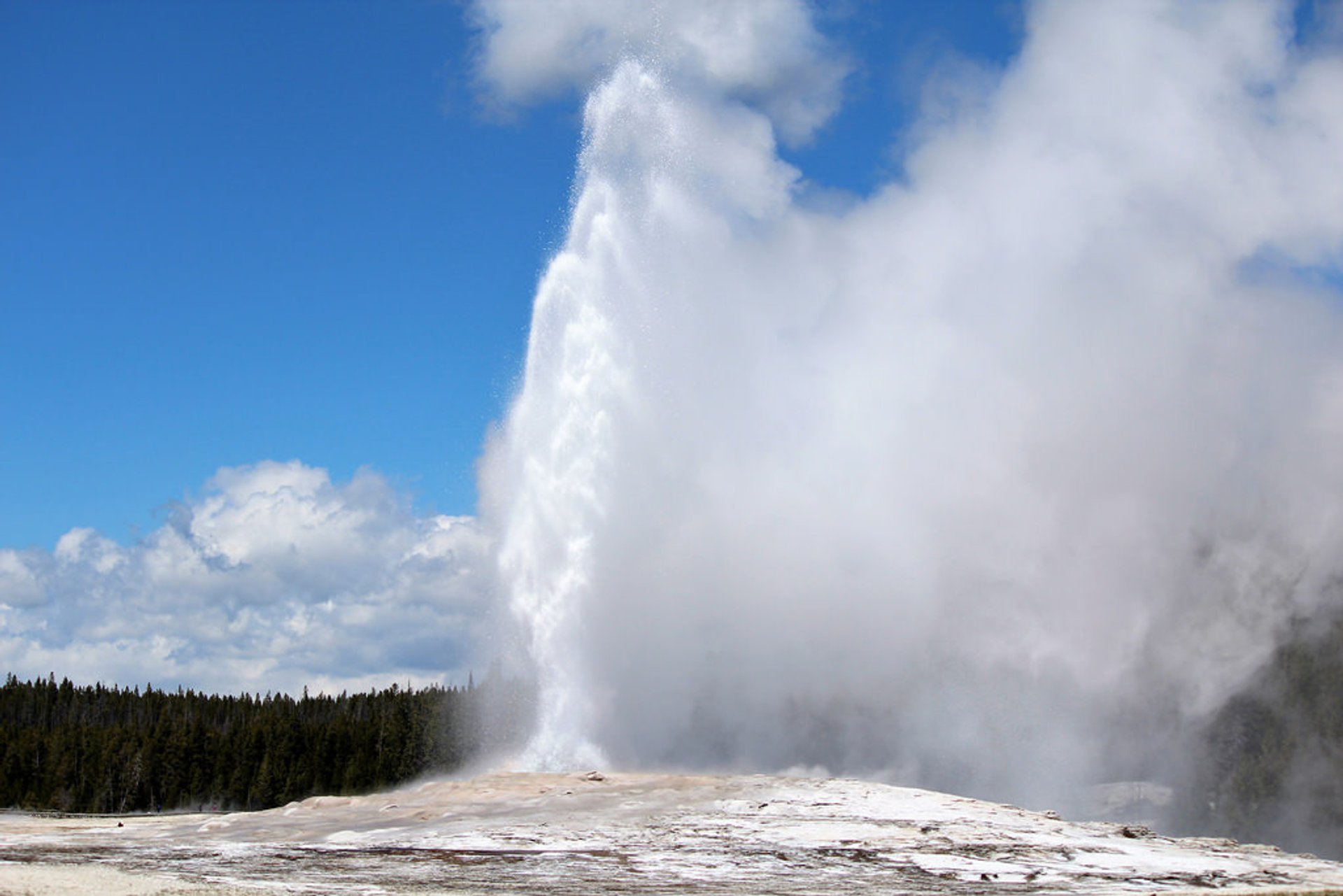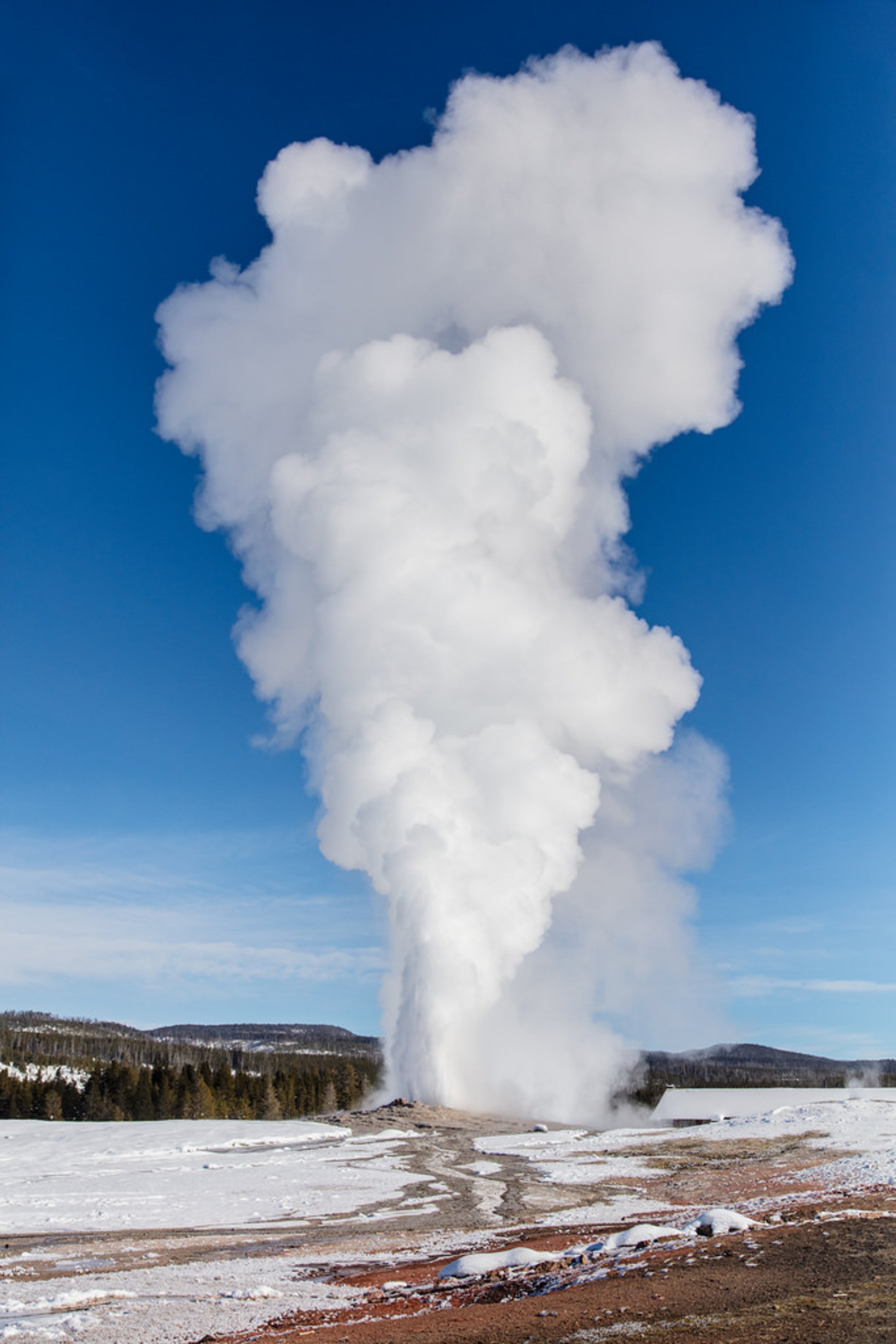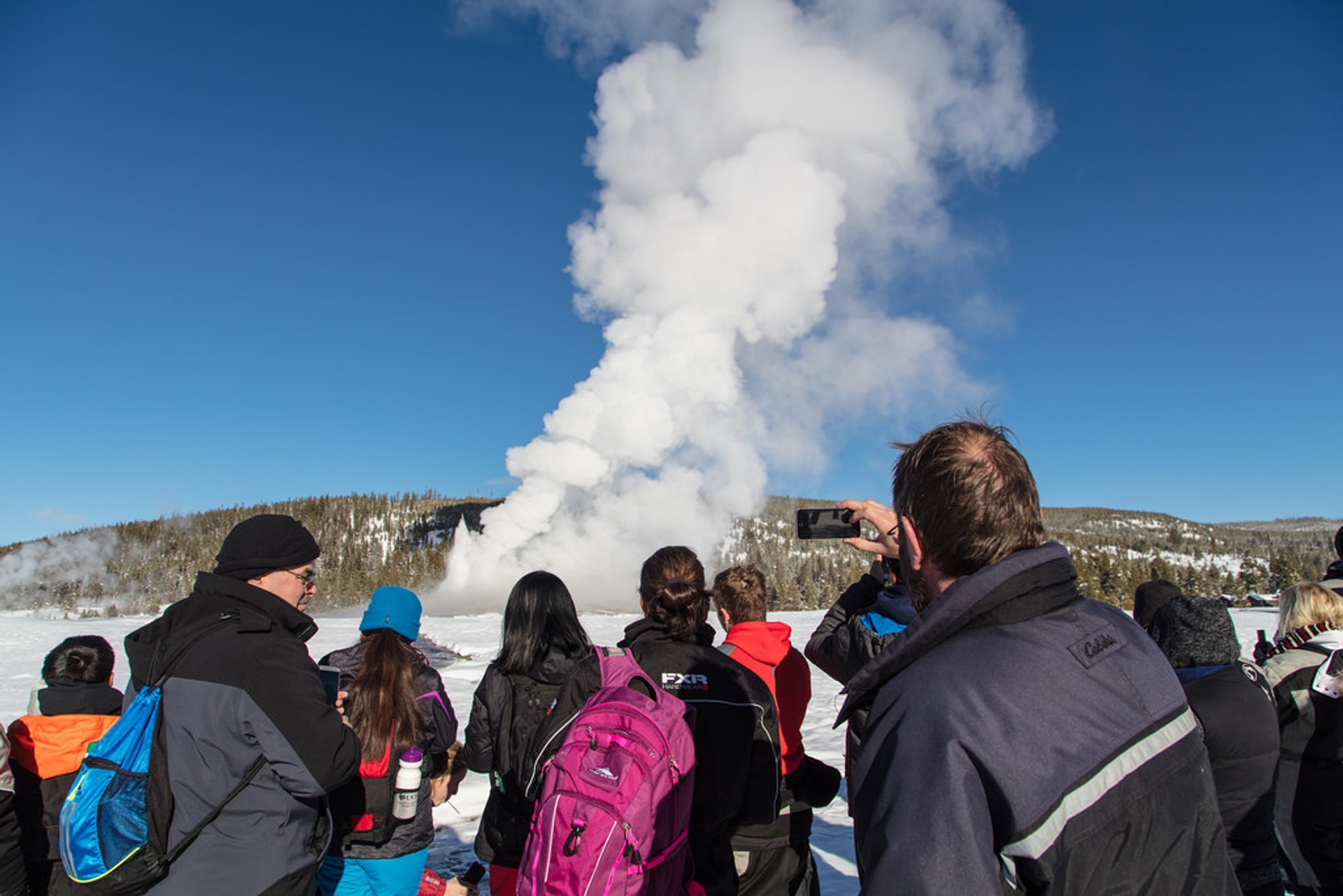 Neal Herbert | Yellowstone National Park | NPS
Over 10,000 various geothermal features are waiting for you in Yellowstone. One of the world's most renowned geysers is located here as well.
Although Old Faithful is not the largest, it provides some of the most spectacular eruptions. The average height of the stream is around 39-54 metres. It is one of the most active geysers and attracts crowds of visitors with its tremendous power every hour and a half.
You can watch the eruption around the perimeter of Old Faithful, at the dining room of the nearby inn, or enjoy it from a bird's eye view at the observation point at the Upper Geyser Basin. Almost all Old Faithful facilities (lodging, bike rentals, service stations, etc.) are open from May until October, so plan your visit accordingly.
Find hotels and airbnbs near Old Faithful Geyser (Map)