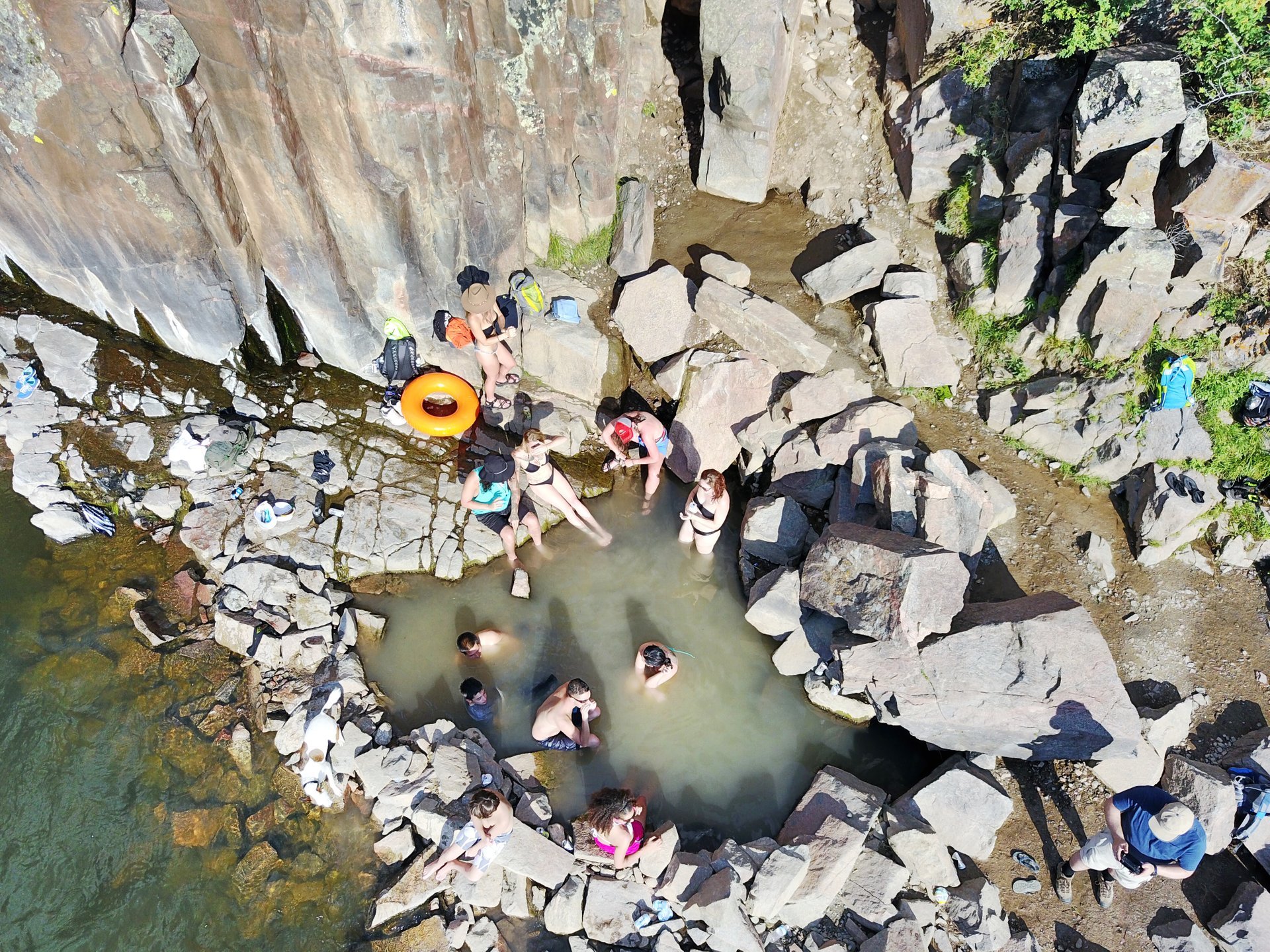 Radium Hot Springs in Colorado is a natural hot pool located on the banks of the beautiful Colorado River not far from the towns Kremmling, Silverthorne, Eagle and Edwards, Colorado. The water temperature is about 26⁰ C or 80⁰ F. In the spring months, the pool often gets overflooded by the water from the river, which lowers the temperature. Thus, the best time to visit the Radium Hot Springs is roughly from June through November. Summer months tend to be busy, so come early to get a spot. Some visitors hike there in winter to enjoy the spring in solitude surrounded by snow-powdered landscapes.
Radium Hot Springs can be reached from Mugrage Campground on foot. The short but steep hike takes about 20 minutes to complete. The trail goes parallel to the river. Another way to reach Radium Hot Springs is by the Colorado River on a raft or a kayak. Once at the spring, take a dip and relax. Some people try jumping from the surrounding cliffs, however, it is dangerous since the pool is not that deep.
The natural hot springs are about a two-hour drive from Denver. Free primitive camping is possible at the Mugrage Campground or the Radium Recreation Site in about 1 km from Mugrage. It has pads for tents, picnic tables, and toilets.
Find hotels and airbnbs near Radium Hot Springs (Map)