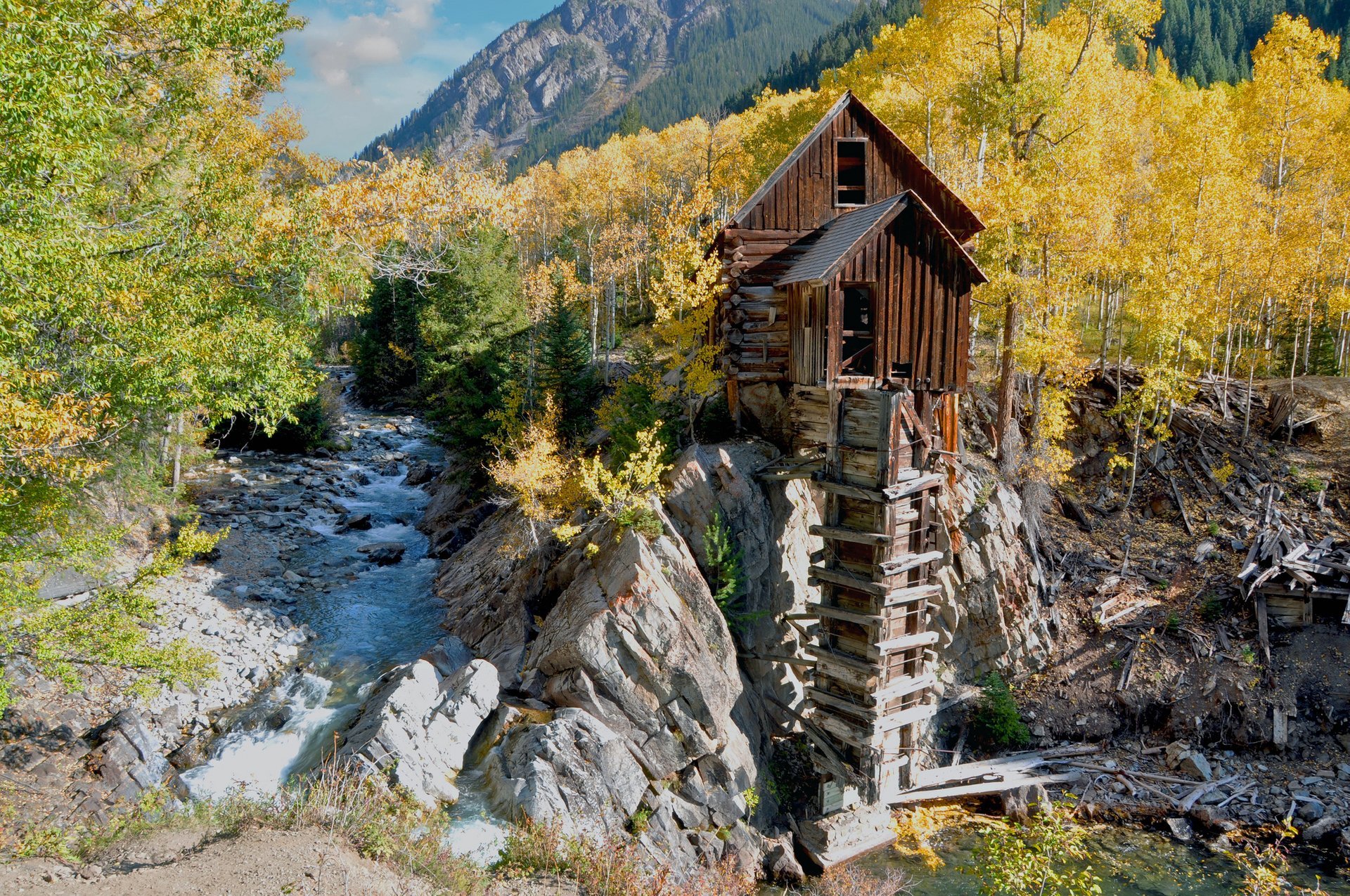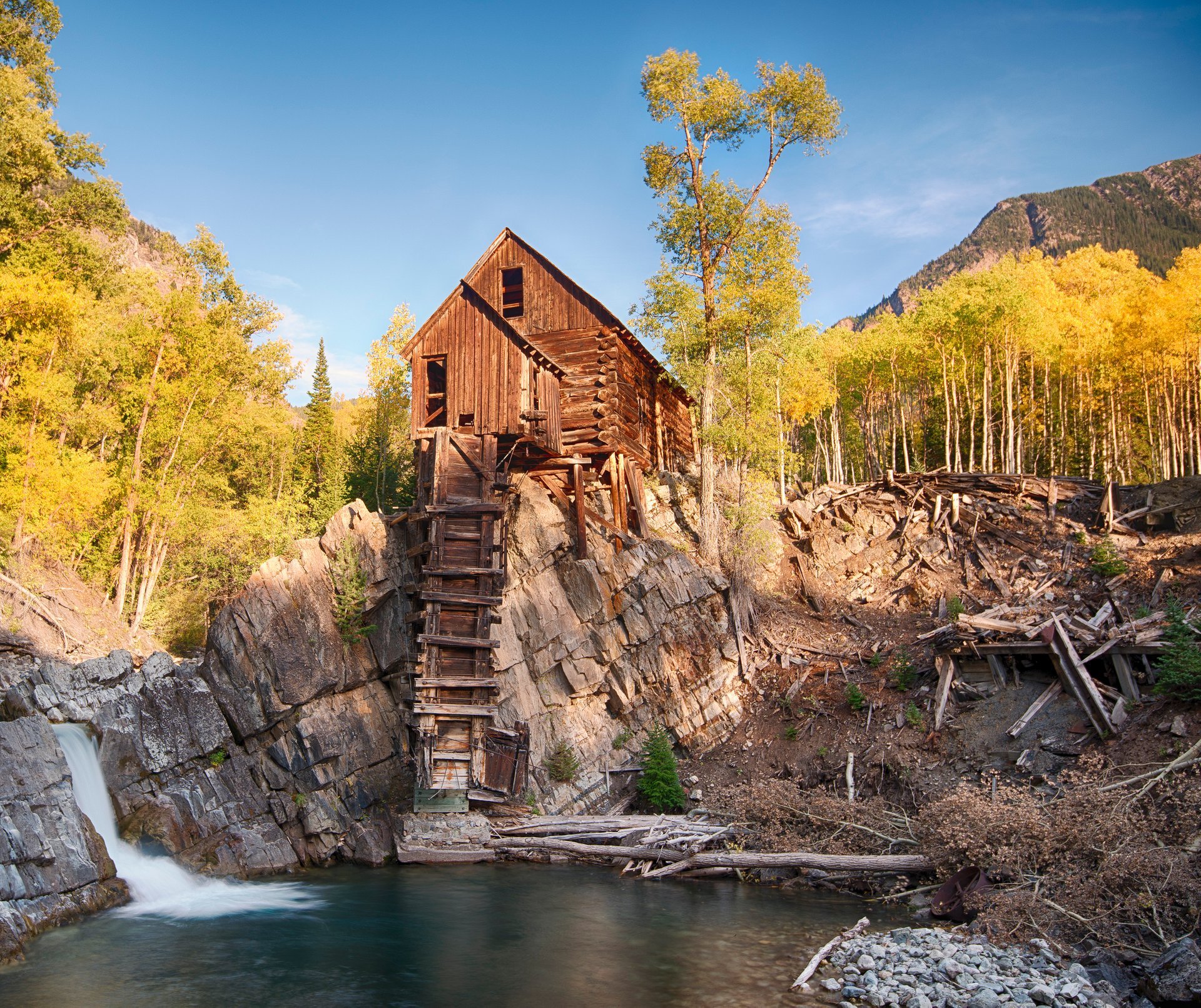 The Crystal Mill or Sheep Mountain Tunnel Mill is an old mill found along the Lead King Loop in the 19th-century town of Crystal. The mill itself was built in 1892. Its waterwheel used to generate compressed air for nearby silver mines. This historic site can be reached by a dirt road to Crystal City (FSR #314) from Marble, CO. An old town is accompanied by scenic views of Lizard Lake and rolling mountains.
The path to Crystal Mill goes along the beautiful Crystal River through the mountains of the White River National Forest. The Crystal Mill Trail is 13-km (8.2-mi) long and is rated as moderate. The trail is very popular in the summer so it can get rather crowded. Many hikers swim in the lakes or the river during the hot months. In the fall, the trail features beautiful foliage and incredible views. Sections of the Crystal City Trail are closed from November 22nd and May 21st each year.
At the Crystal Mill, hikers can go under the rope and view it from the water for a fee of $10 per person. The town of Marble is located about 40 minutes south of Carbondale and some 3.5 hour-drive from Denver on Highway 133. There are a few beautiful lakes in the area, including Beaver Lake and Lizard Lake. Also, the area is known for its iconic mountains: Crystal Peak, Treasure Mountain, and Whitehouse Mountain, so you can fill your entire weekend with plenty of hiking adventures.
Find hotels and airbnbs near Crystal Mill (Map)