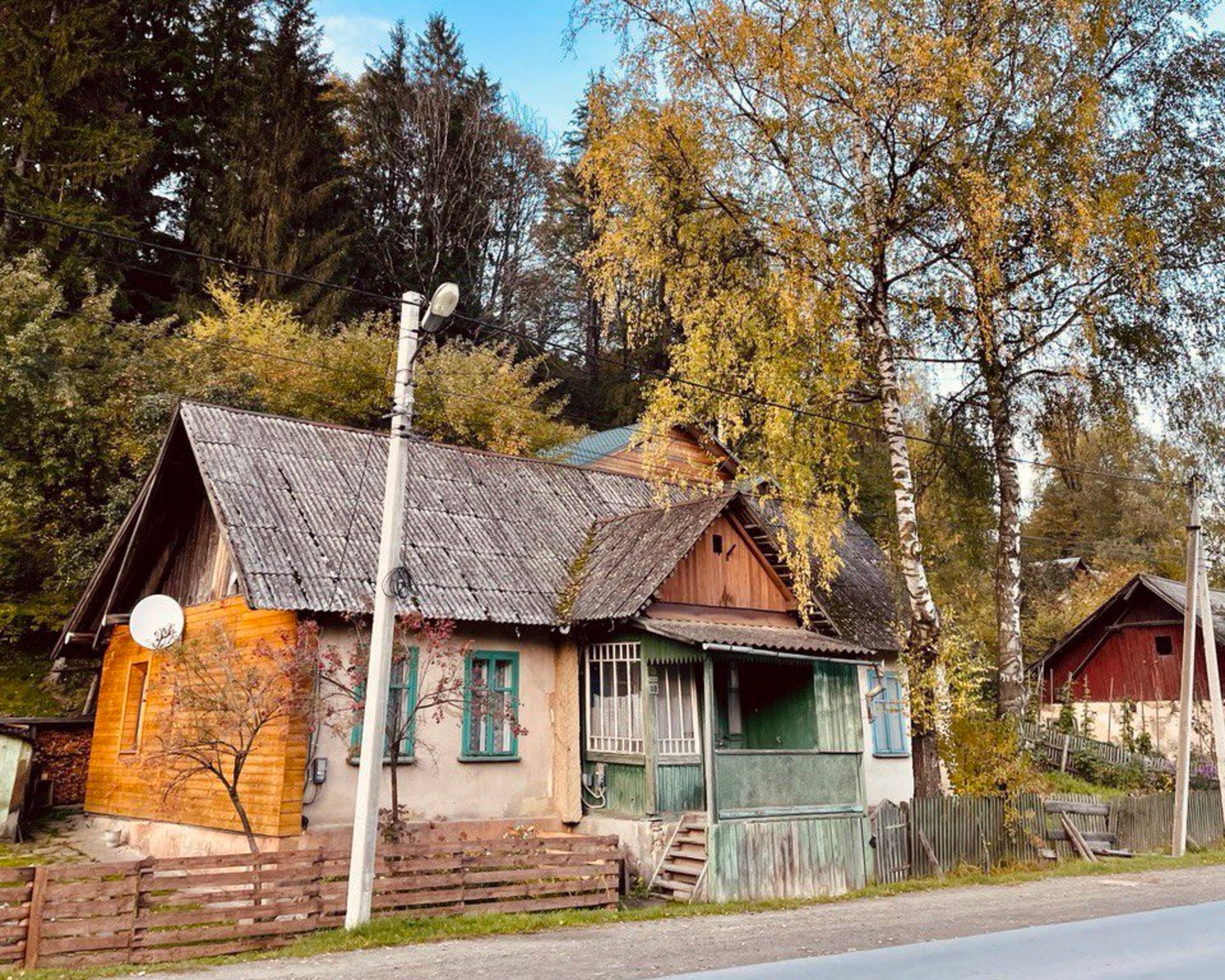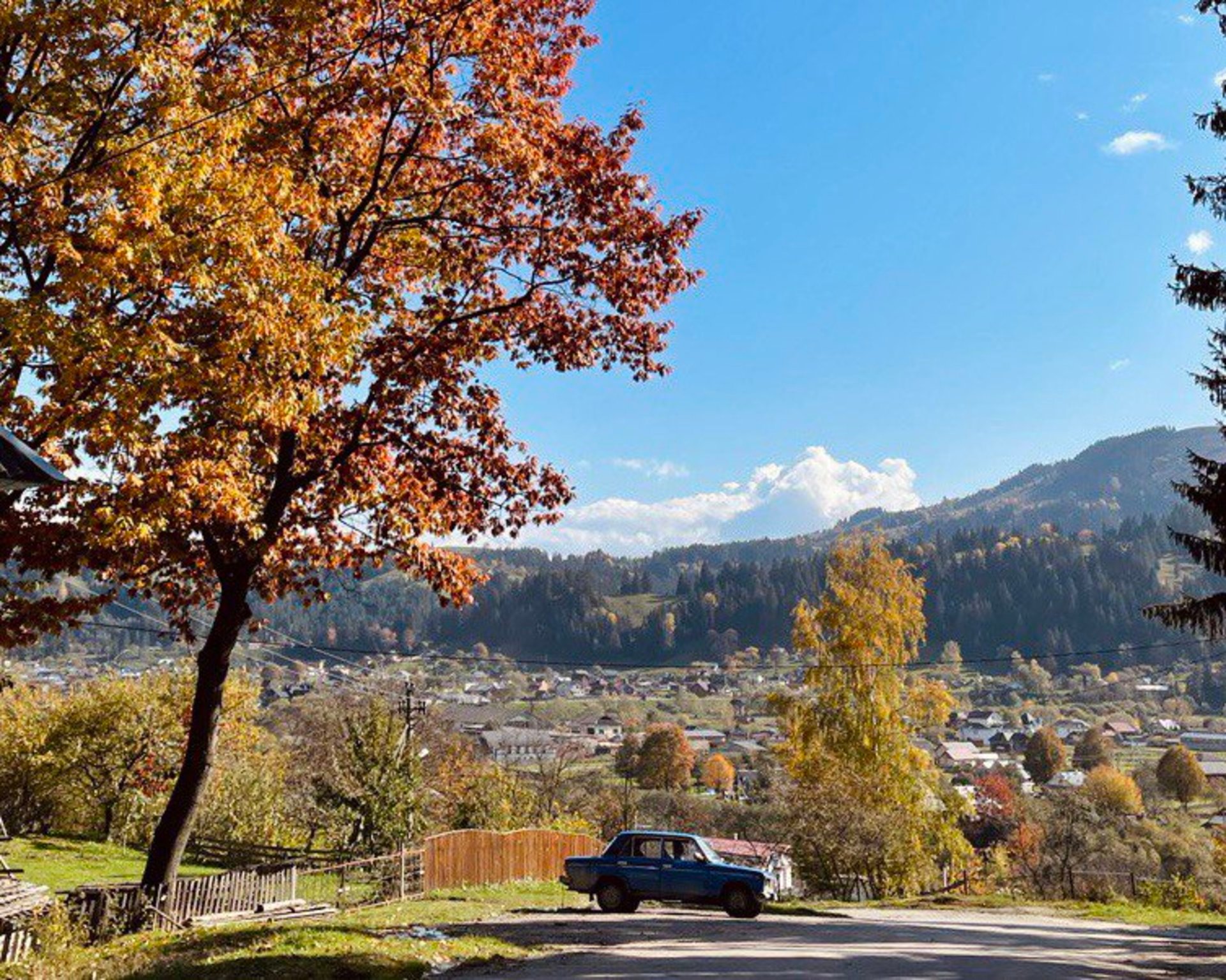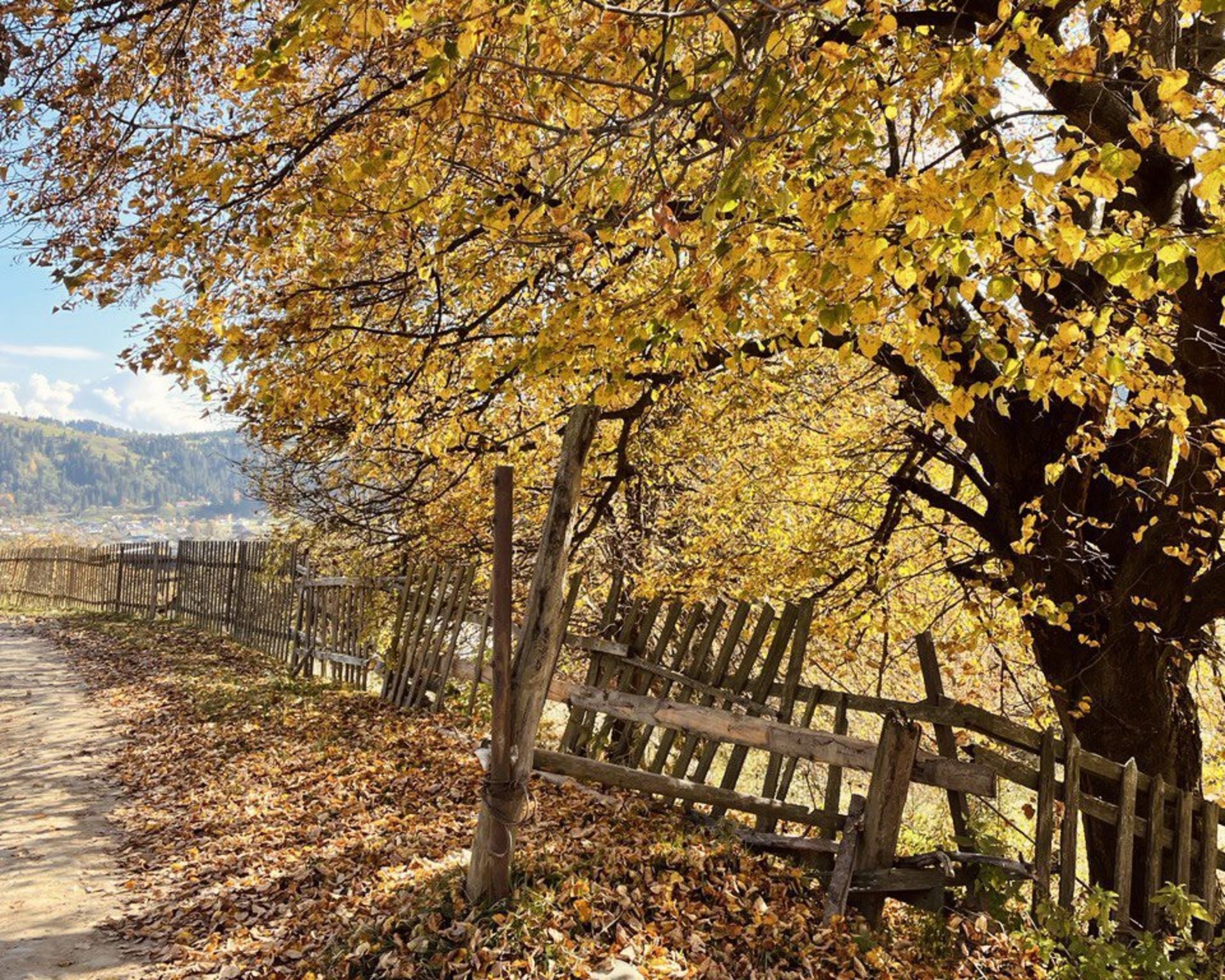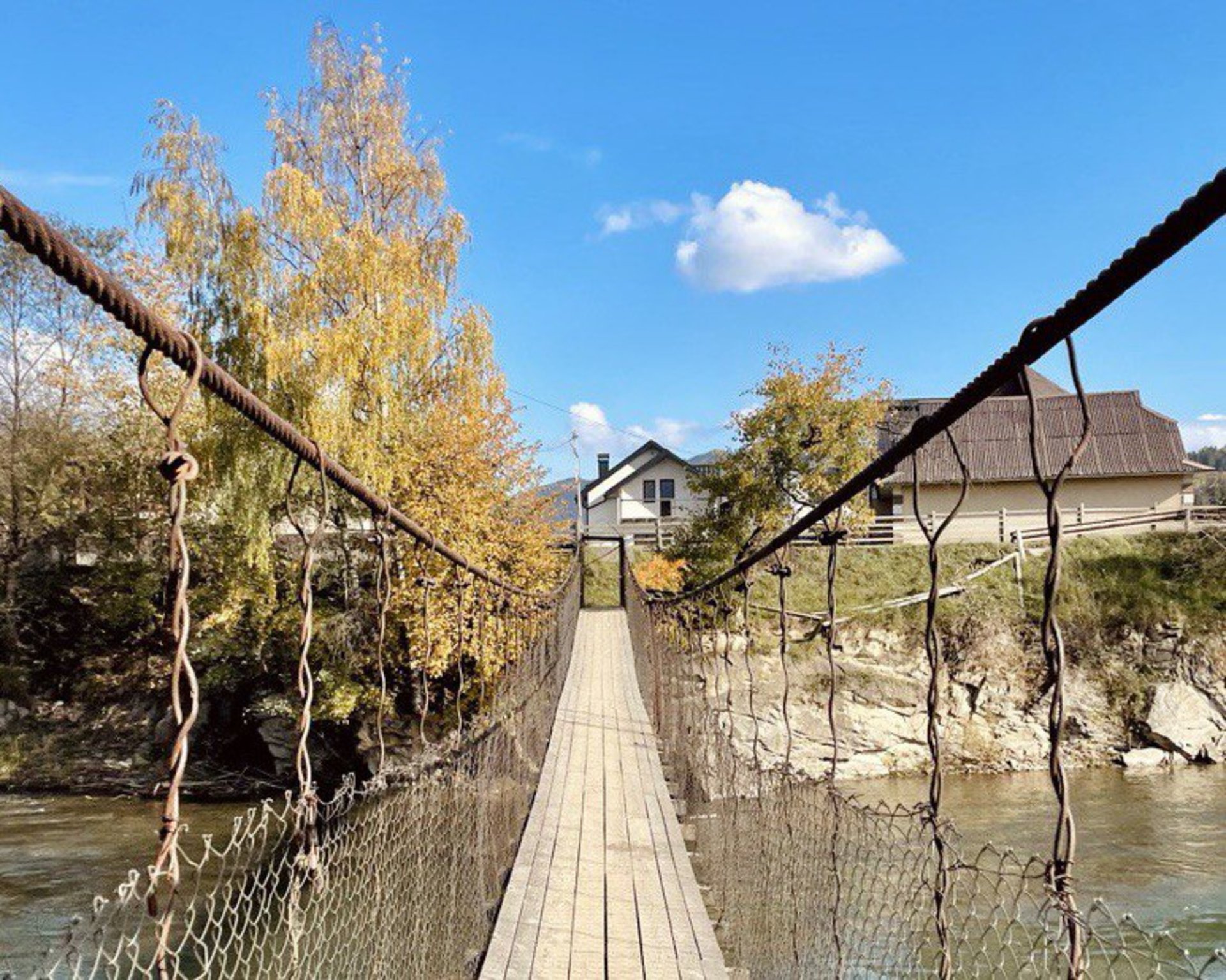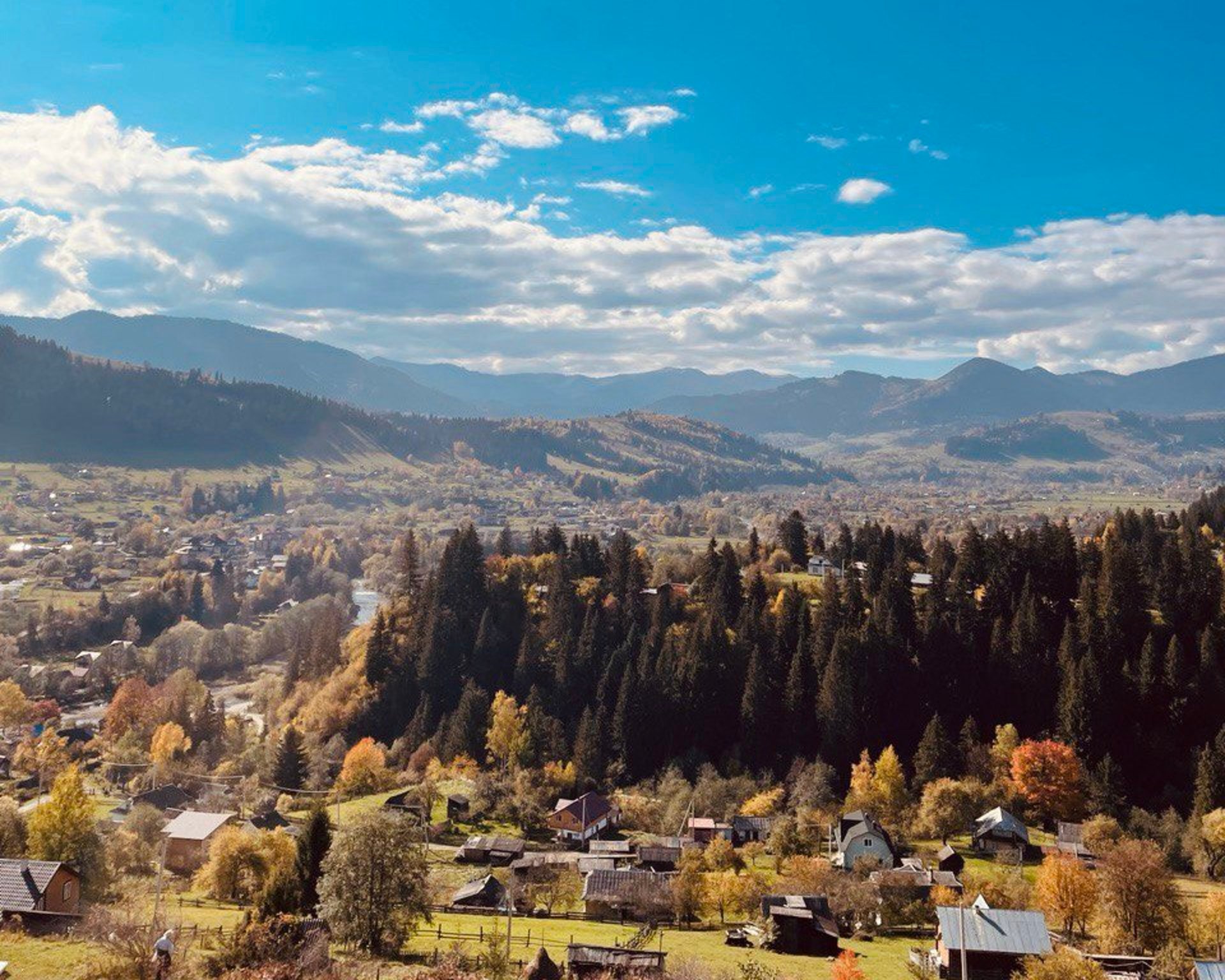 An old house in Verkhovyna, Ukraine
Ukrainian Carpathians are one of the best places for your fall foliage adventure. Having set out on a journey through the mountains, you will quickly understand that even a seemingly small village can be an epicenter of treasures. So let's see where you should go for an ideal fall experience!
Verkhovyna
Verkhovyna has colorful valleys, breathtaking mountain peaks, streams with clear transparent water, and clean mountain air. The town is also called the center of Hutsul culture. Thanks to a large number of museums here, you can see with your own eyes how Hutsuls lived in ancient times, what they ate, and what they did. But most importantly, Verkhovyna is an amazing place to visit if you want to see gorgeous rusty forests. During the fall season, the numerous spruce forests can boast all tones of red, orange, and yellow. Plus, there is the beautiful Chornyi Cheremosh river, which is an awesome spot for a magical picnic. You can easily get to Verkhovyna by car from any major city in Ukraine.
Kryvorivnya
The village of Kryvorivnya is located only 8 km away from Verkhovyna. Smooth transitions of mountain landscapes in combination with fences, behind which you can see old wooden houses, create an idyll of spirituality and originality. This small but picturesque village is certain to offer you the best autumn views.
Yaremche
Yaremche is a low-mountain resort located in an extremely picturesque valley between the mountains on the banks of the Prut River. The road to the highest peak of the Ukrainian Carpathians—Hoverla—also runs through the town. Today, Yaremche is the most famous tourist center of Prykarpattya, with more than a hundred recreational centers, sanatoriums, and green tourism facilities. But even though Yaremche is most famous for climatic treatment, mineral baths, and other health-related procedures, it is also an amazing leaf-peeping destination. You'll spot magical copper leaves, reflected in the full-flowing Prut river. So don't forget to book your accommodation in advance and have an unforgettable time!
Find hotels and airbnbs near Fall Foliage in the Carpathian Mountains (Map)