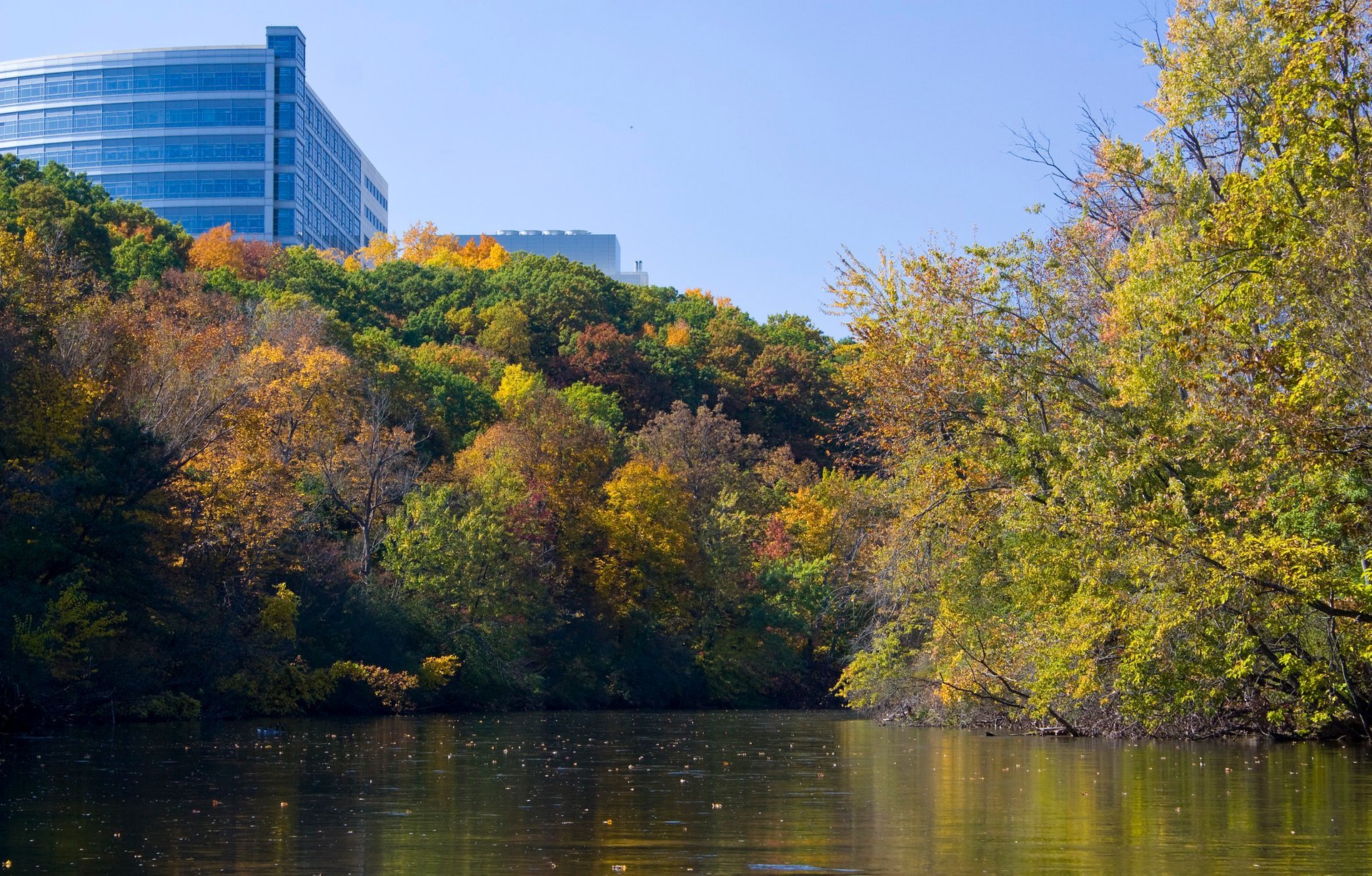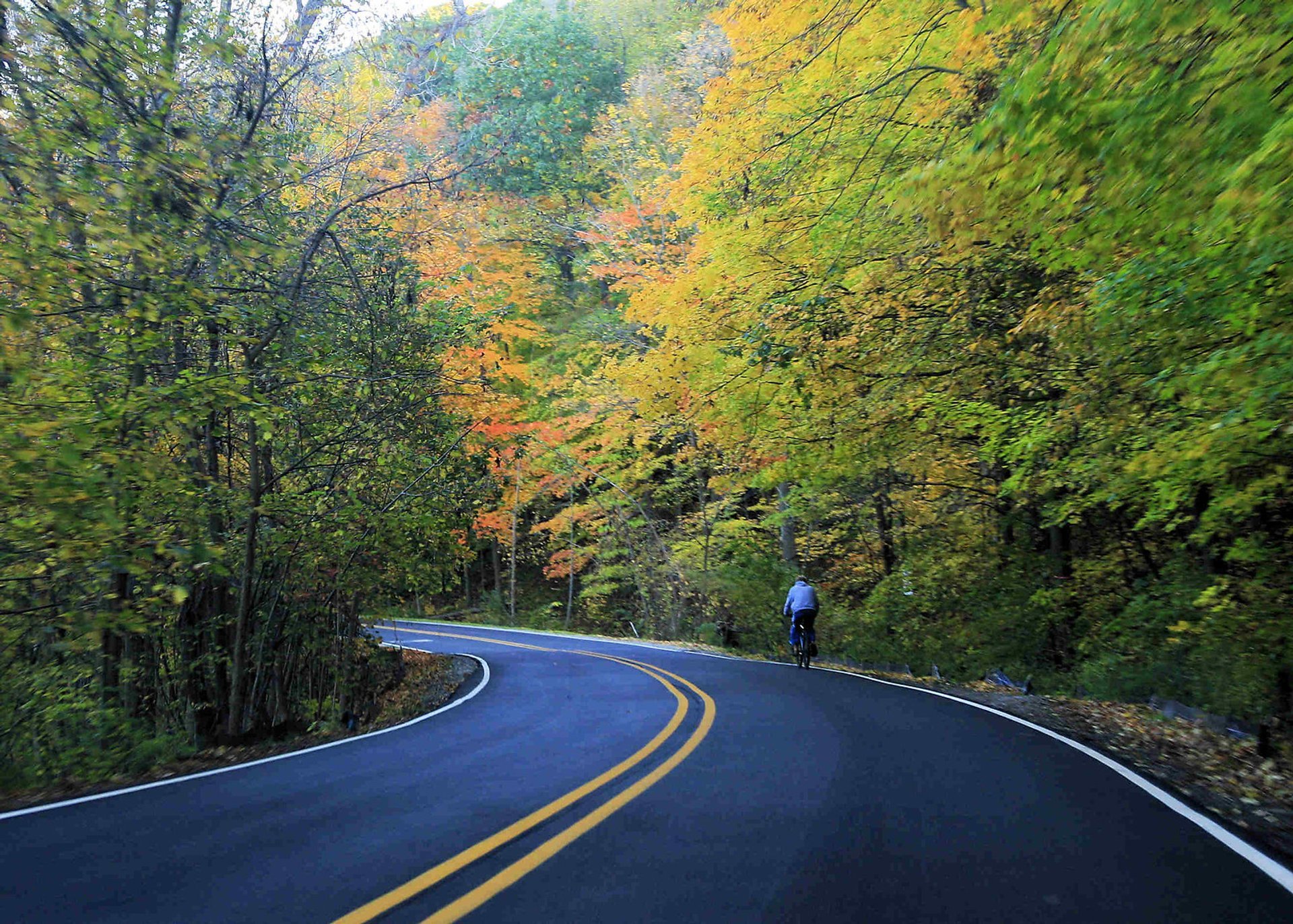 University of Michigan Women's and Children's Hospital overlooking the Huron River
See accommodations nearby
Michigan is renowned for its magnificent fall foliage, mostly in the Upper Peninsula. However, you can find a kaleidoscope of colors along the shores of lakes and rivers, on rolling hillsides, and in tree-filled cities of the Lower Peninsula, where Ann Arbor belongs. Ann Arbor is nicknamed Tree Town for a reason: here you can find over 150 parks and tree-lined streets to view stunning fall colors. You can meander the sidewalks and parks or the University of Michigan campus. If you happen to have more time, hit up the regional parks and recreation areas outside the city.
Best time to see fall colors in Ann Arbor
Michigan comes alive in fall with shorter yet sunny days. Crisp air, vibrant colors, and the tastes of fall harvest all merge into one fascinating season. Local fall festivals and apple orchards with cider mills make the time from early September to mid-November truly magical. Northern regions of Michigan typically see the fall foliage peak in late September or early October. The earlier color change is brought by lower temperatures in those areas. As the season unfolds, temperatures begin to drop in the southern parts of Michigan, including the Ann Arbor area. The trees in the Lower Peninsula expose their vivid reds and yellows in early and mid-October. Thus, being in Ann Arbor roughly from October, 10th to 20th, promises a high chance of excellent leaf-peeping adventure. The exact dates cannot be accurately predicted as they depend on local weather patterns.
Best places to see fall colors in Ann Arbor and beyond
You can start your fall color hunt at the University of Michigan's Nichols Arboretum. Miles of trails and collections of native and exotic trees and shrubs showcase some of the most stunning colors in Southeast Michigan, ranging from golds to reds and even dark purples. For a more immersive fall experience, rent a canoe at Gallup Park or Argo Park and cruise down the Huron River while gazing at the beauty of the fall foliage. Gallup Park also lures with walkways, which traverse small islands, as well as several miles of paved trails excellent for biking, rollerblading, and running amidst the trees exposing fall colors. One of the most popular seasonal getaways is Huron River Drive, from Ann Arbor's downtown to Dexter, a quaint city west of Ann Arbor. The views alongside the Huron River are simply stunning. This area is also popular with bicyclists, so you might go for a ride too; if you prefer driving, do not rush on the road as there are lots of curves and blind spots.
Find hotels and airbnbs near Fall Colors (Map)