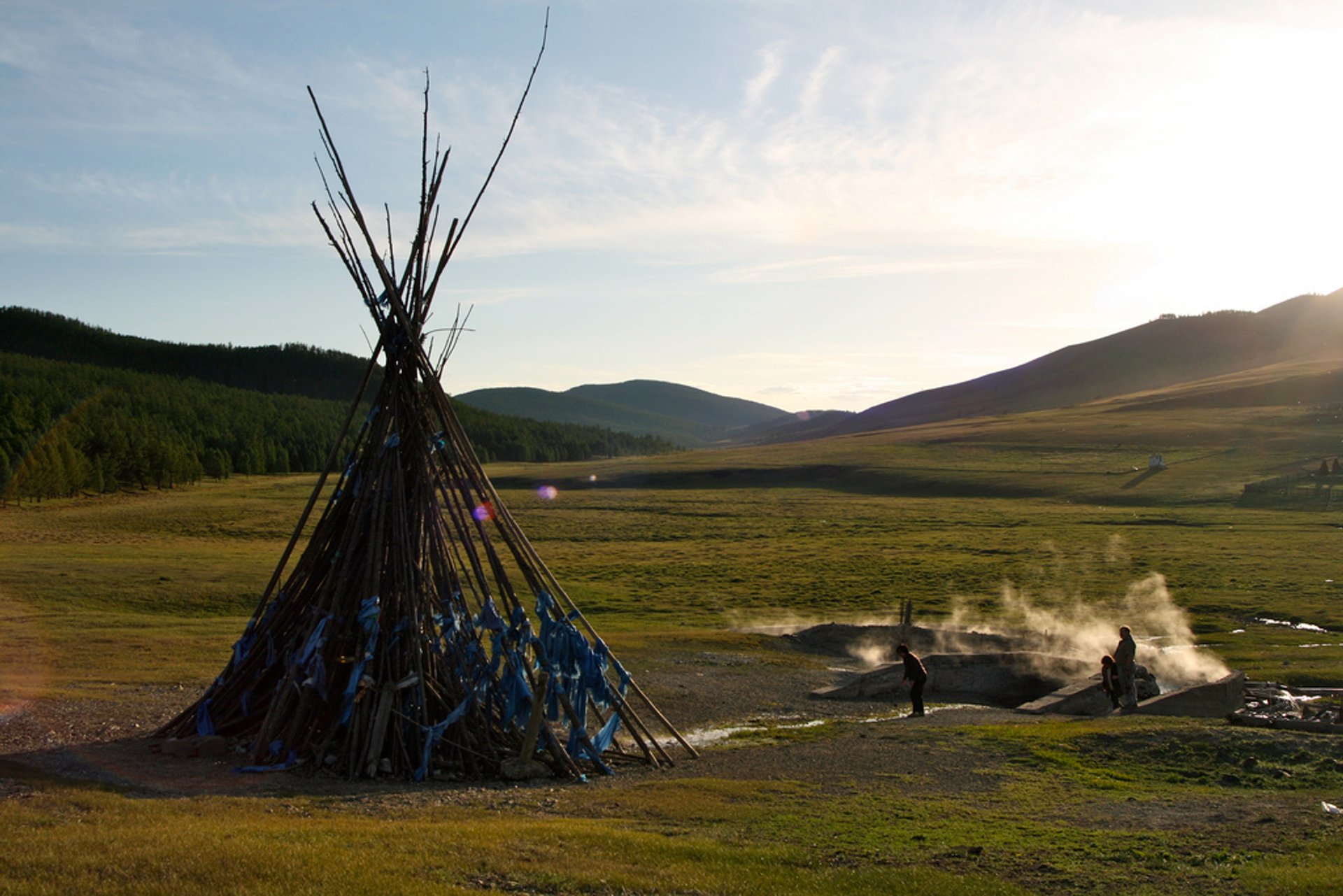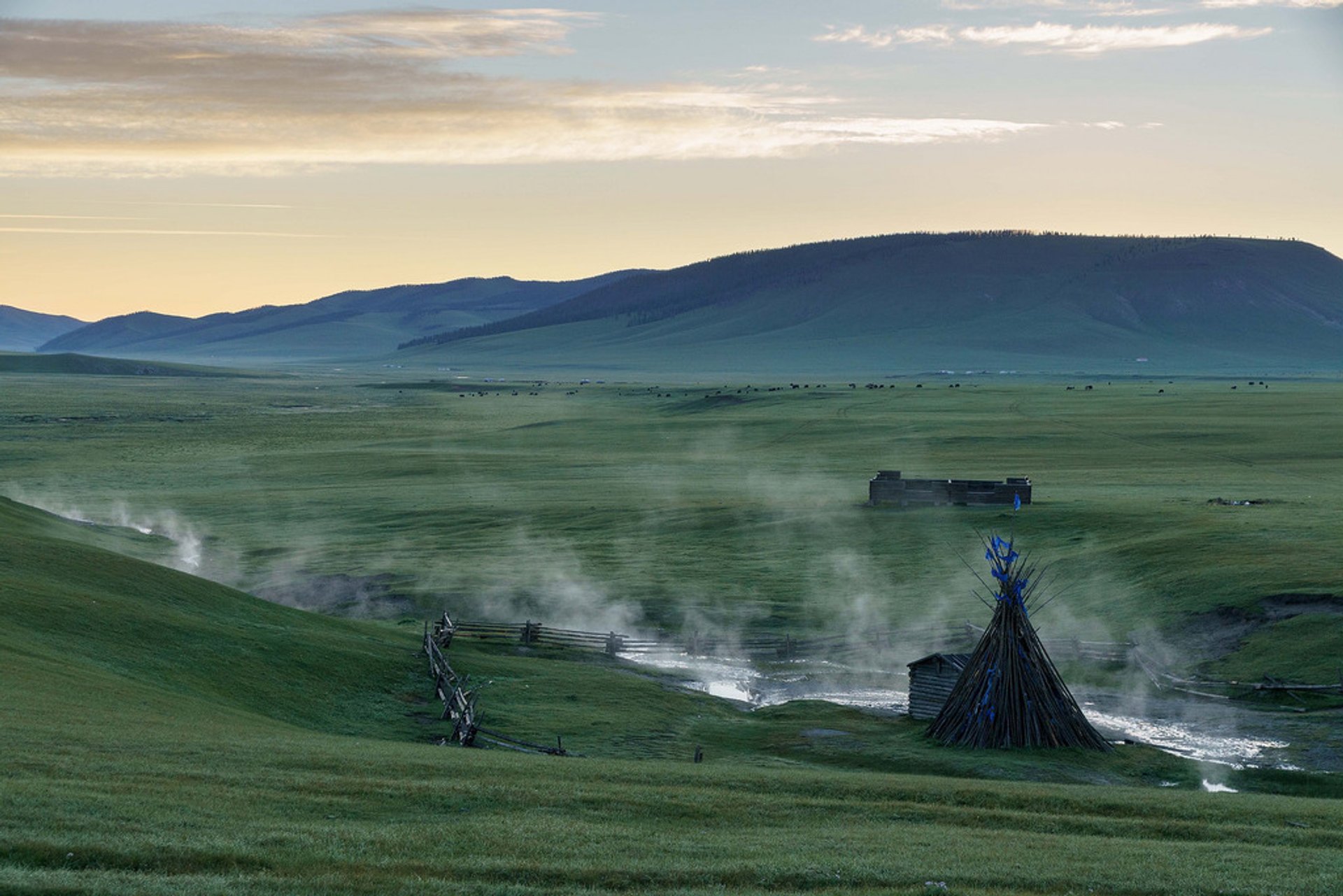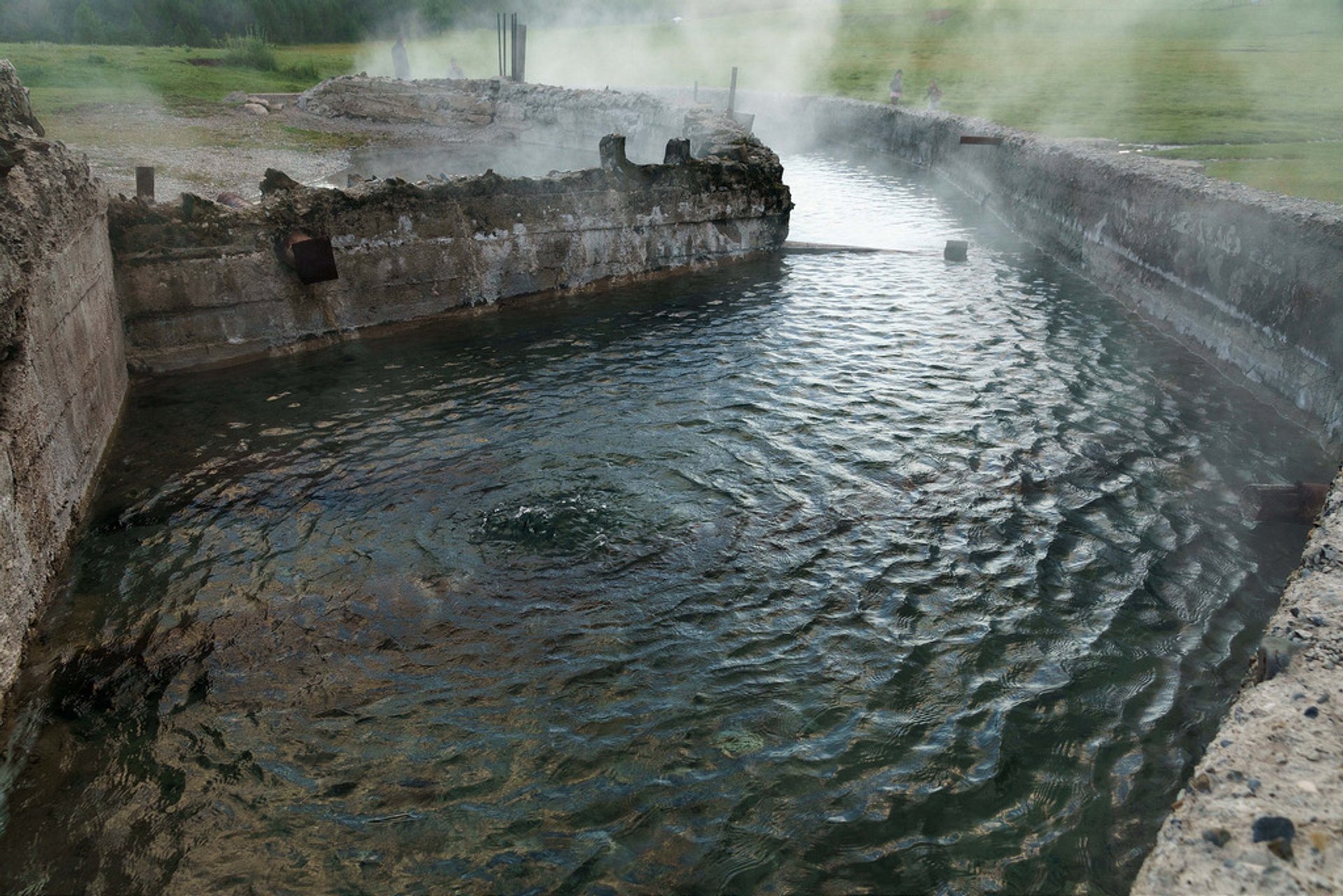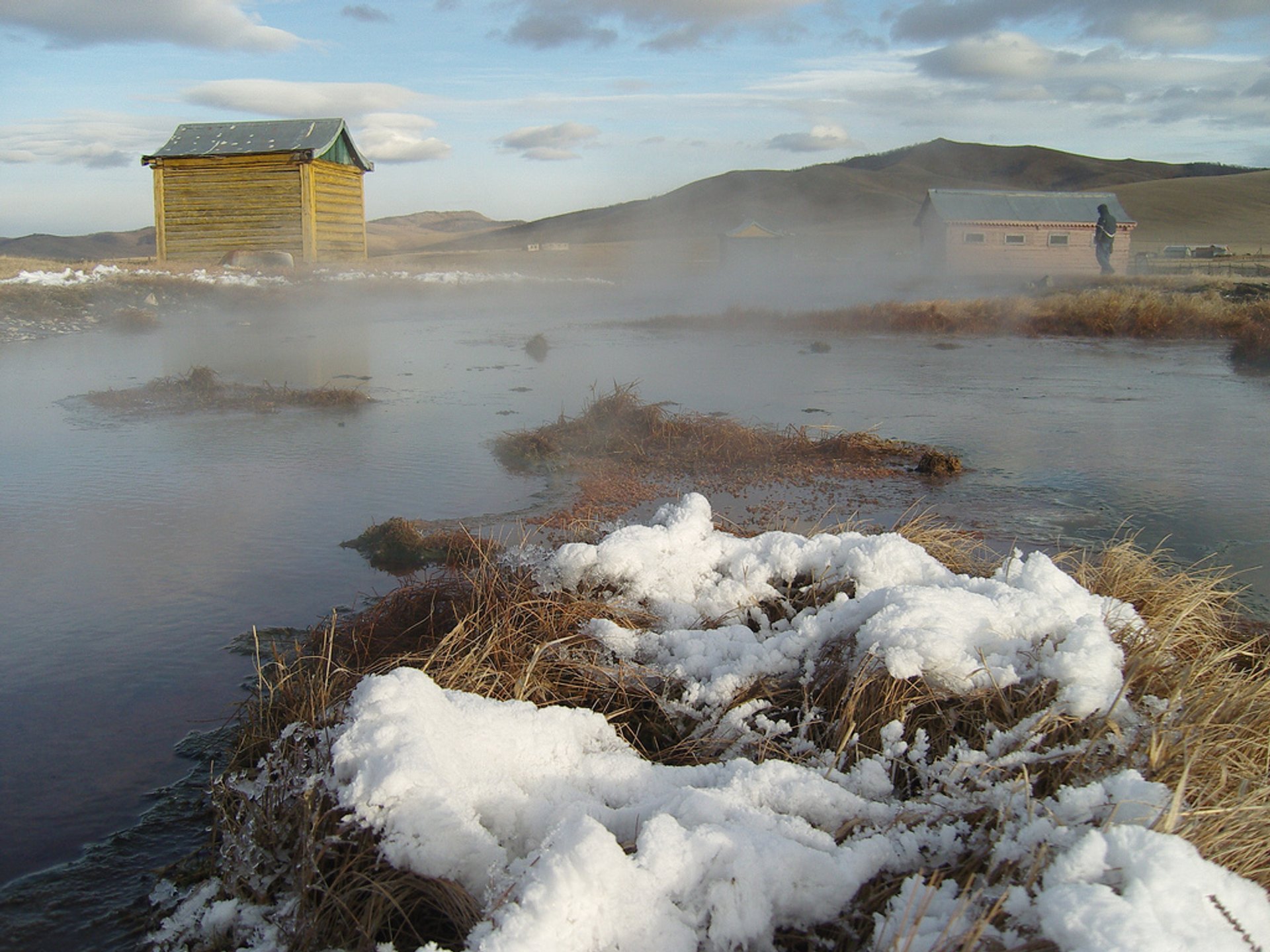 The temperature of the springs lives up to their name—the coldest one is as hot as 33 °C, and the maximum reaches 72 °C. But people do not mind to suffer a little for the sake of the treatment the springs are said to provide. They improve your nervous system, reduce pain in your joints, and also relieve allergies.
Mogoit Springs are located about 18 kilometres (11 miles) southeast of Bat-Ulzii. The miraculous influence of the Mogoit Springs is attributed to the high fluorine and sodium sulfate content. According to other beliefs, they received these magic powers after their discovery by Mongolian religious leader Zanabazar Javzandamba Khutagt.
The gem of Orkhon Valley enjoyed great popularity in Soviet times, after the fall of communism it was partially abandoned and forgotten. Things changed in 2010 when a tourist ger camp was set nearby. Since then it has been intensively regaining its former popularity drawing a large flow of tourists.
Apart from Mogoit Springs, there is a number of other less known hot springs that are well worth your attention and await to be discovered by you! These include a list of over 40 hot springs. Among these best known are Tsetsuuh, Tsagaan Sum, Gyalgar, Zaart, Khojuul, Otgontenger, Ulaan Khaalga, Euruu, Khamar, Gyatruun, Sharga, Emt, Tsokhio​t, Uheg, Örgööt, Bulgan, Gants mog, Chihert, Salbart, Urtrag, Tsuvraa, Khunjil and others.
The season lasts from May to September, in October ger camps are already closed.
Find hotels and airbnbs near Hot Springs (Map)