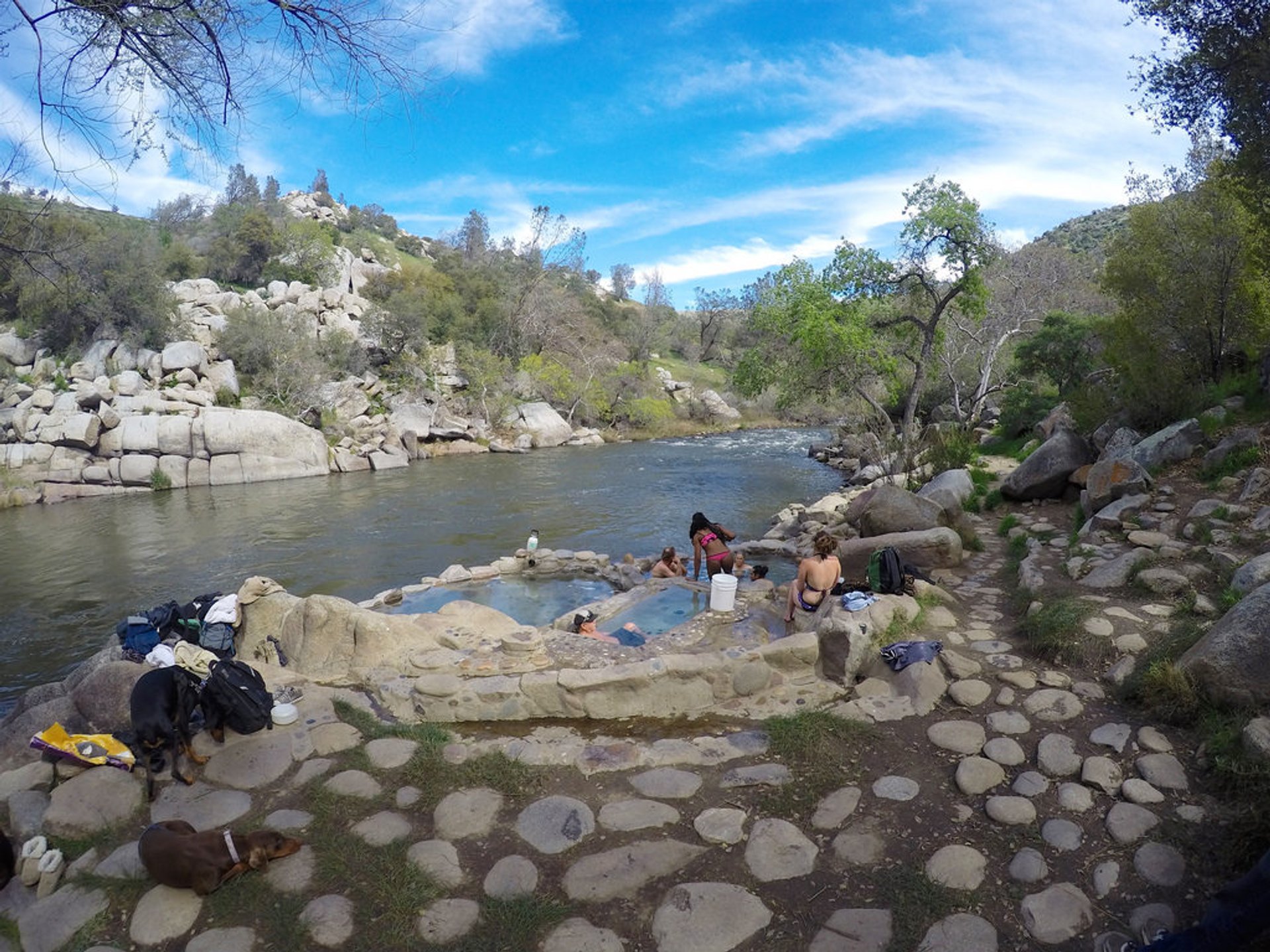 Remington hot springs are probably some of the last free public hot springs found in California. Located along the Kern River, the hot springs feature three human-made tubs with sulfuric water, so some say it smells like eggs. It is a popular point with both locals and travelers.
Pipes connect one tub to the other. This allows draining and cleaning of the water. The water is hottest in the highest tub and cools on its way down to the lowest ones. Some 50 ft (15 m) above the tubs is a small pool, known as "the miner's tub." This one was the oldest and the first one to appear in this spot. They are located in a grassy shaded area right next to the river.
Best time to visit Remington Hot Springs
Each spring, the Remington Hot Springs area displays wildflowers in bloom. During warm nights this place turns into a perfect stargazing place with several camping spots. Swimming in hot water during hot summers might be not as enjoyable as in the colder months. The fall and winter months are an excellent time to have a relaxing dip. As Remington Hot Springs is a popular destination all year round, make sure to plan your visit on a weekday. Weekends tend to get crowded and noisy over here. Also, catching a sunrise or a sunset while having a dip in the pool could be the best memory to be taken from Remington Hot Springs.
Find hotels and airbnbs near Remington Hot Springs (Map)