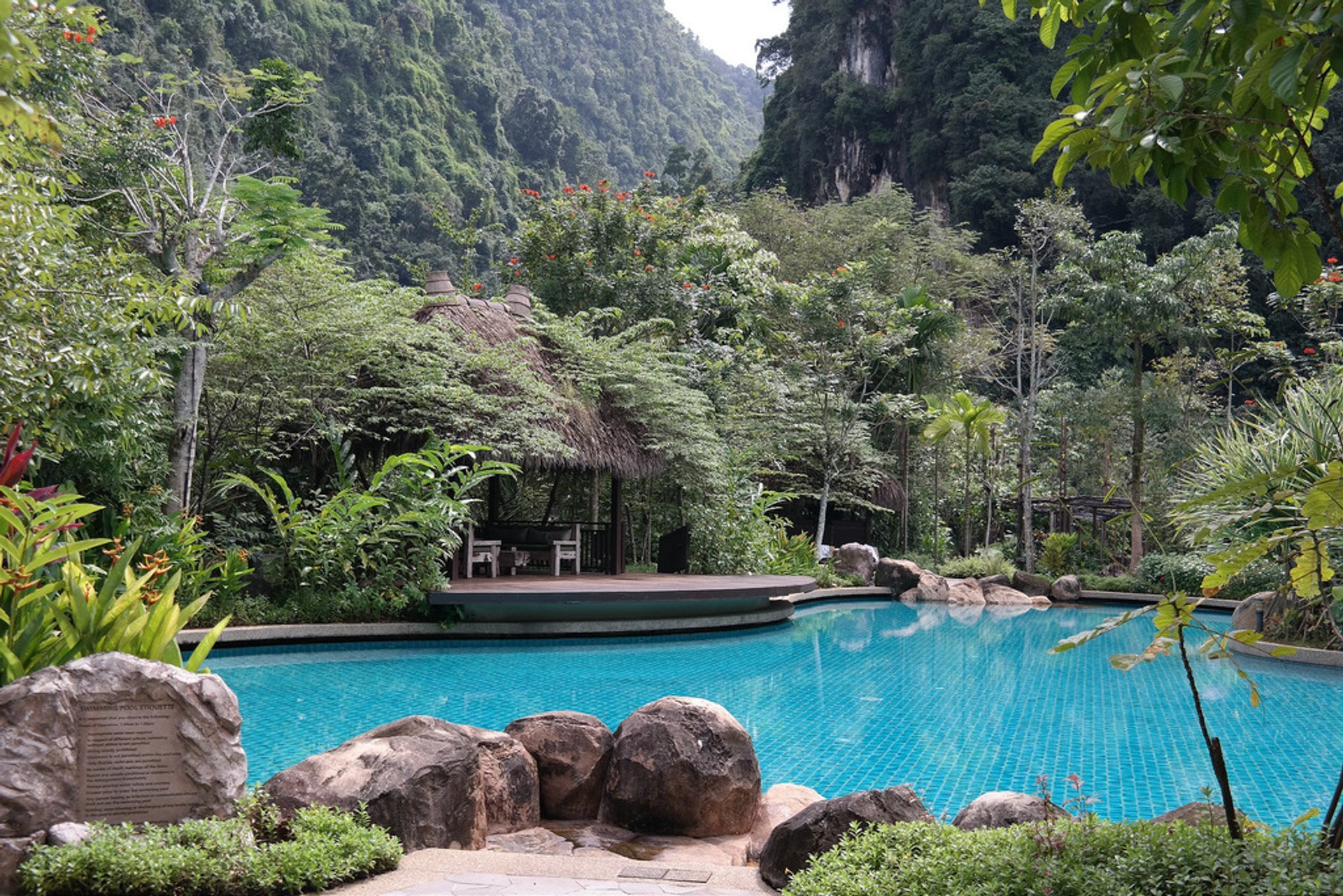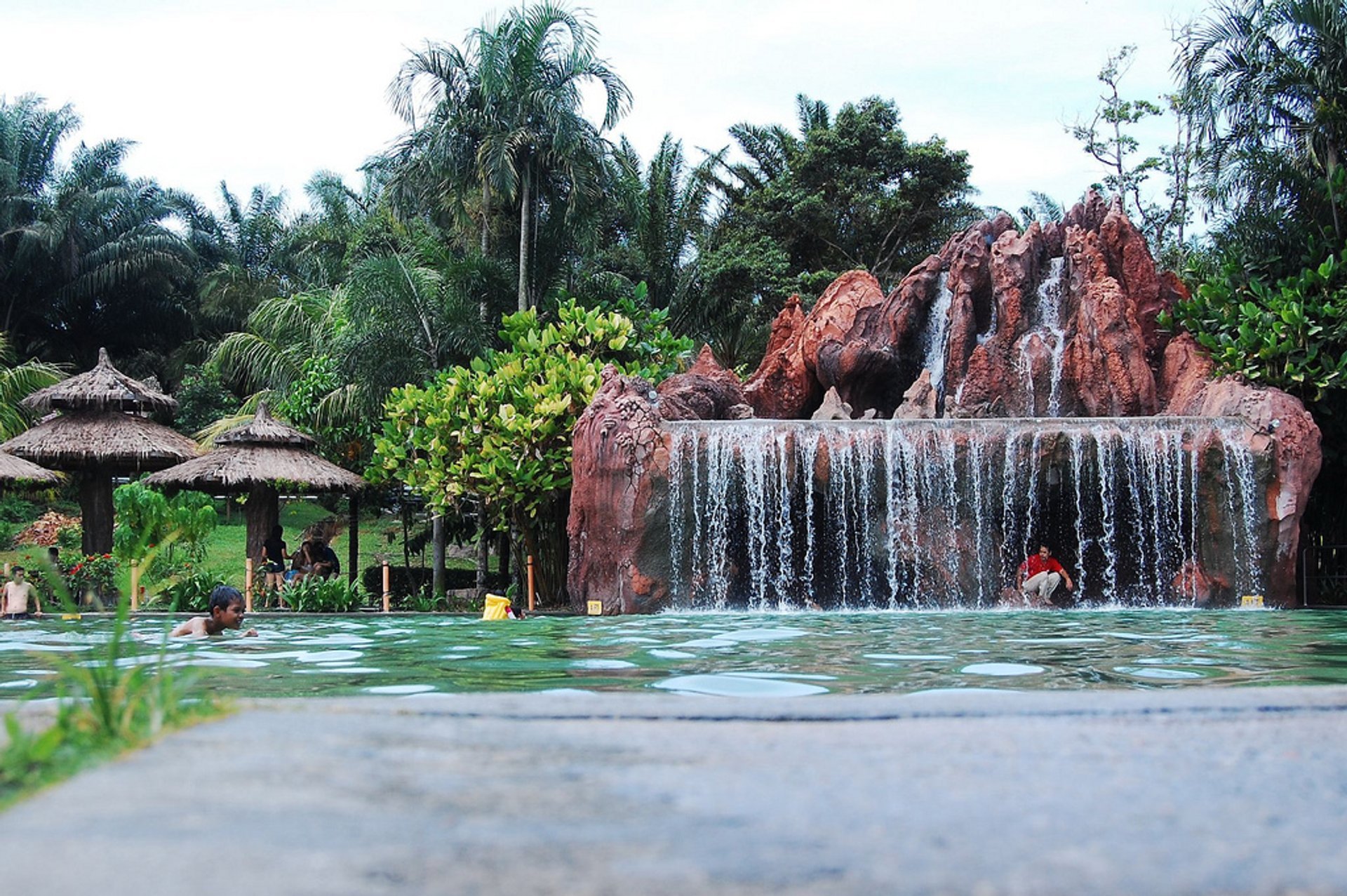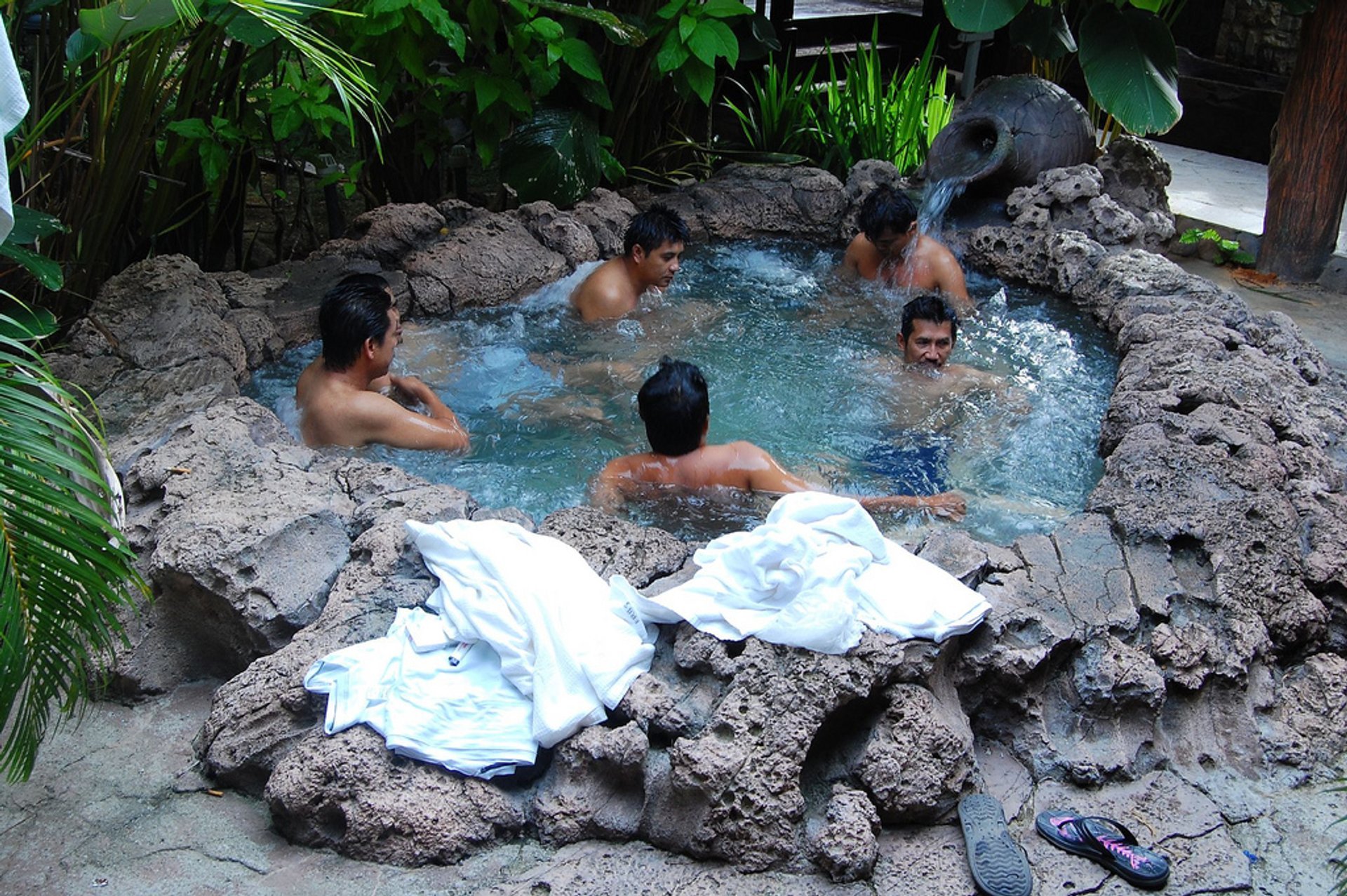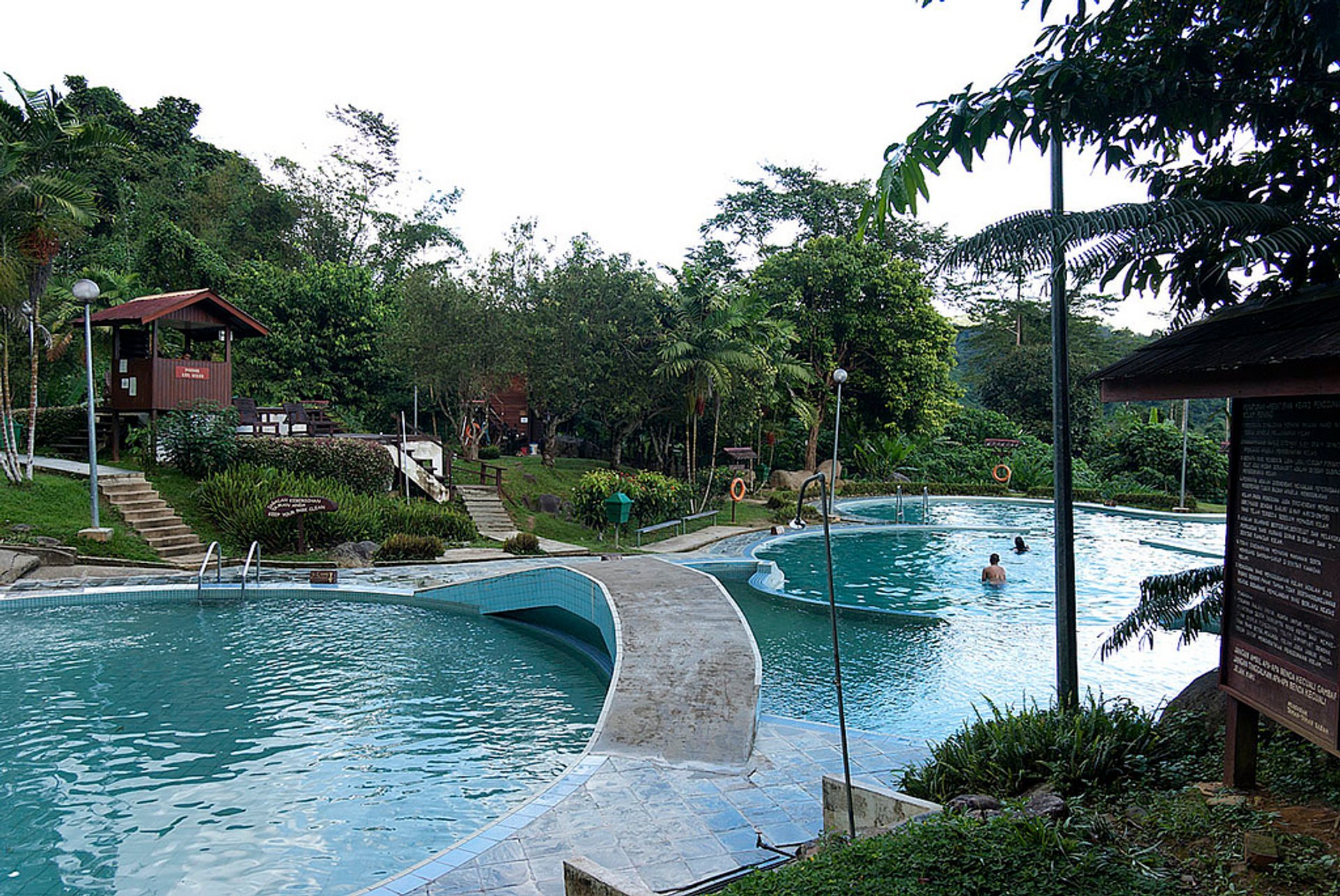 It is believed that the rich with minerals hot spring water can help you cope with many ailments—even insomnia and arthritis. This may be a placebo or due to the mineral composition of the water, but what is for sure is that you will get an enormous dose of relaxation no matter what you believe.
Malaysia is, by all means, a good destination to try various types of hot springs, which differ mainly by temperature. If you want to spend less on this activity, then the Hulu Tamu Hot Springs are the best choice. The entrance is free and it is open day and night. Another advantage is it is close to Kuala Lumpur. But be ready for crowds of people, especially locals who collect bottles of water. The temperature can even reach 50°C.
The Banjaran Hot springs are located within a luxurious retreat with a paid entrance, but the decoration and design are truly impressive. The geological formations on the walls and ceilings are magically lit which makes for a mesmerizing effect. After some relaxation time in hot springs, an ice cold bath can rejuvenate your body and soul in a single second.
The La Hot Springs in Hulu Terengganu welcomes tourists with a great variety of natural ponds and small man-made reservoirs. When chilling (or boiling?) in 49°C water you can enjoy beautiful landscapes and see how water shoots from the hill slope before reaching the pool. These springs contain sulfur, which is also beneficial for skin.
There is no right season for visiting hot springs, but cool weather and even the rainy period may help you stay longer in a pool and enjoy the contrast between fresh air in your lungs and hot water on your skin. The cooler season with moderate rain in Peninsular Malaysia comes in March-May in the West and April-May in the East.
Find hotels and airbnbs near Hot Springs (Map)