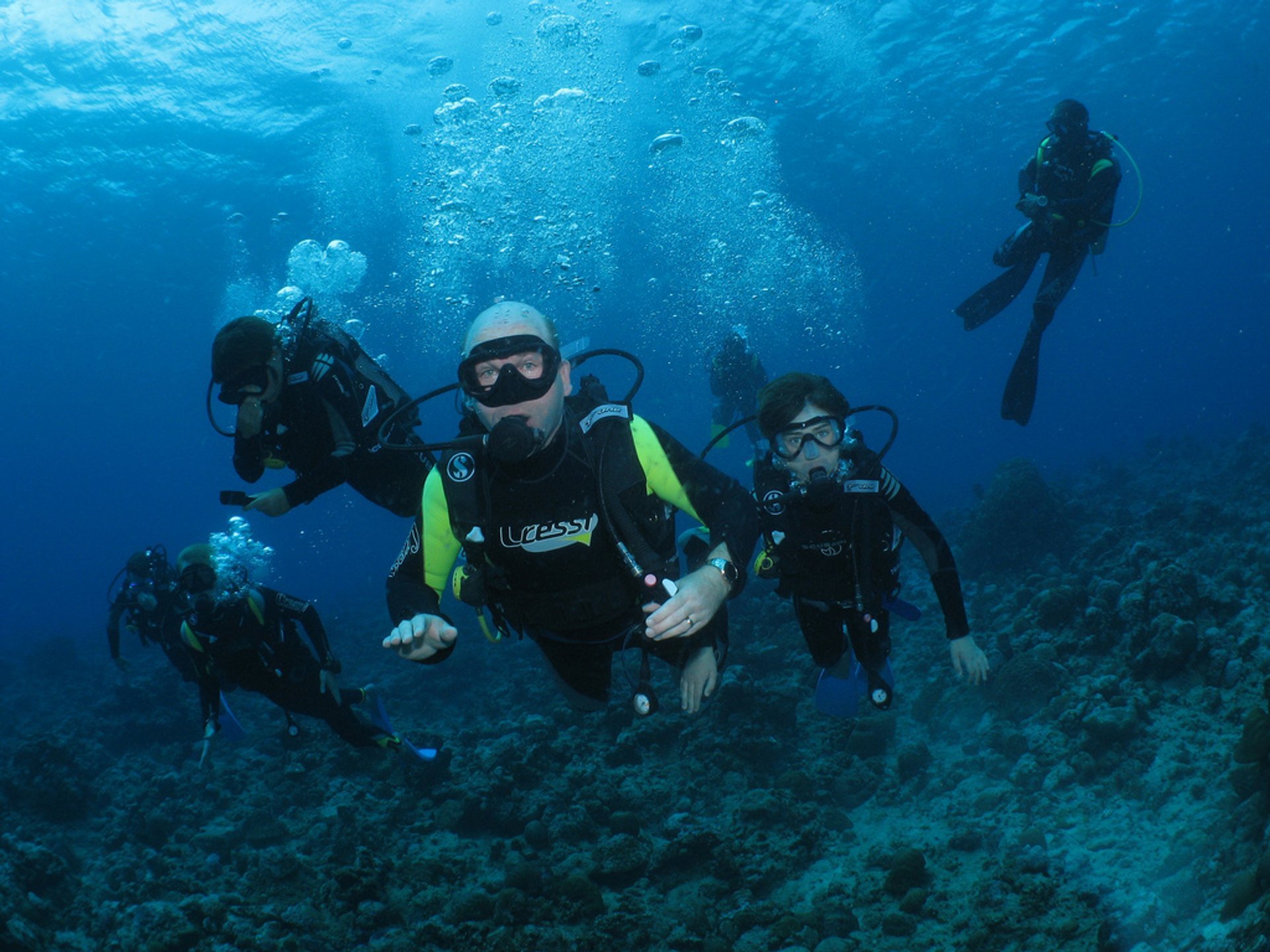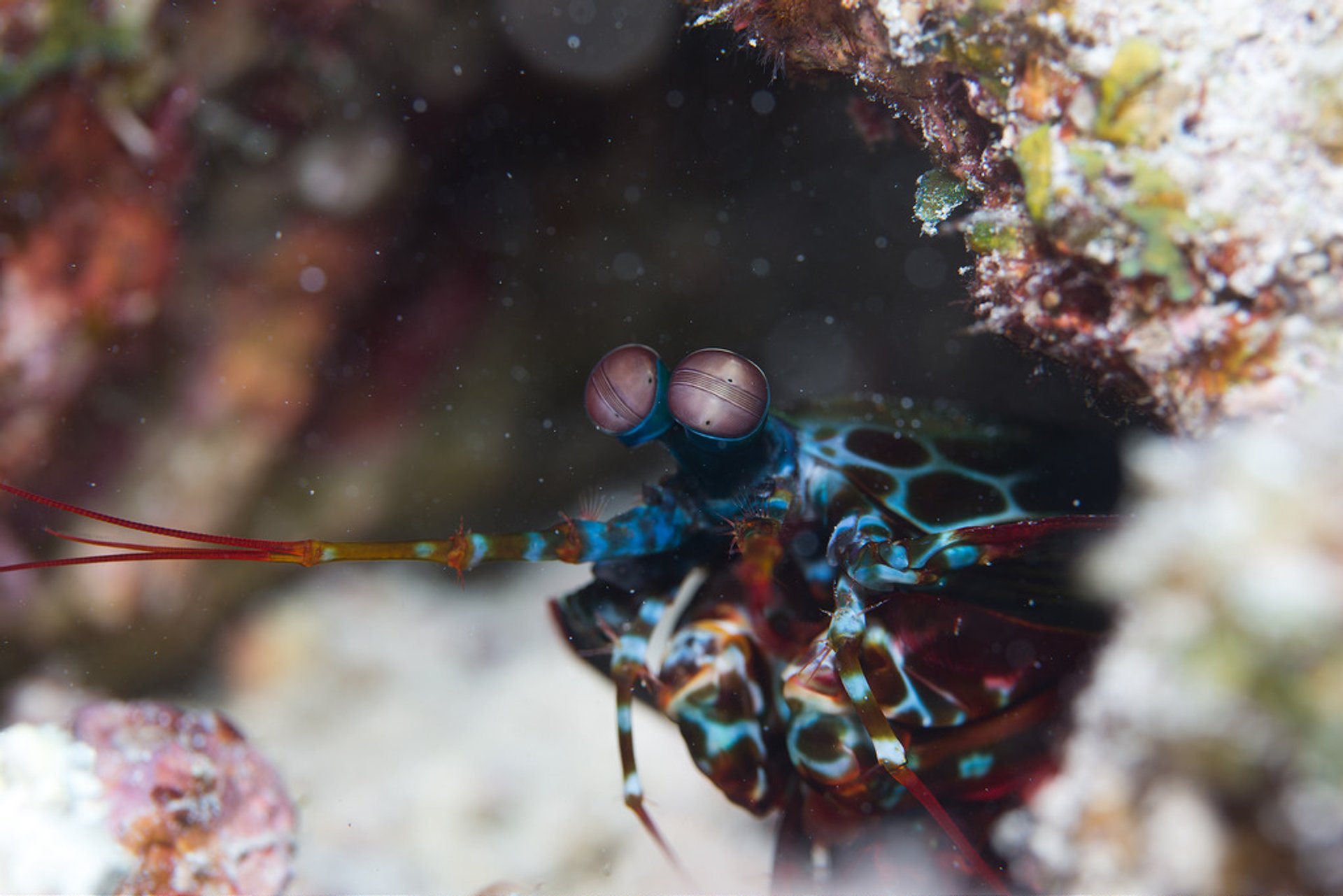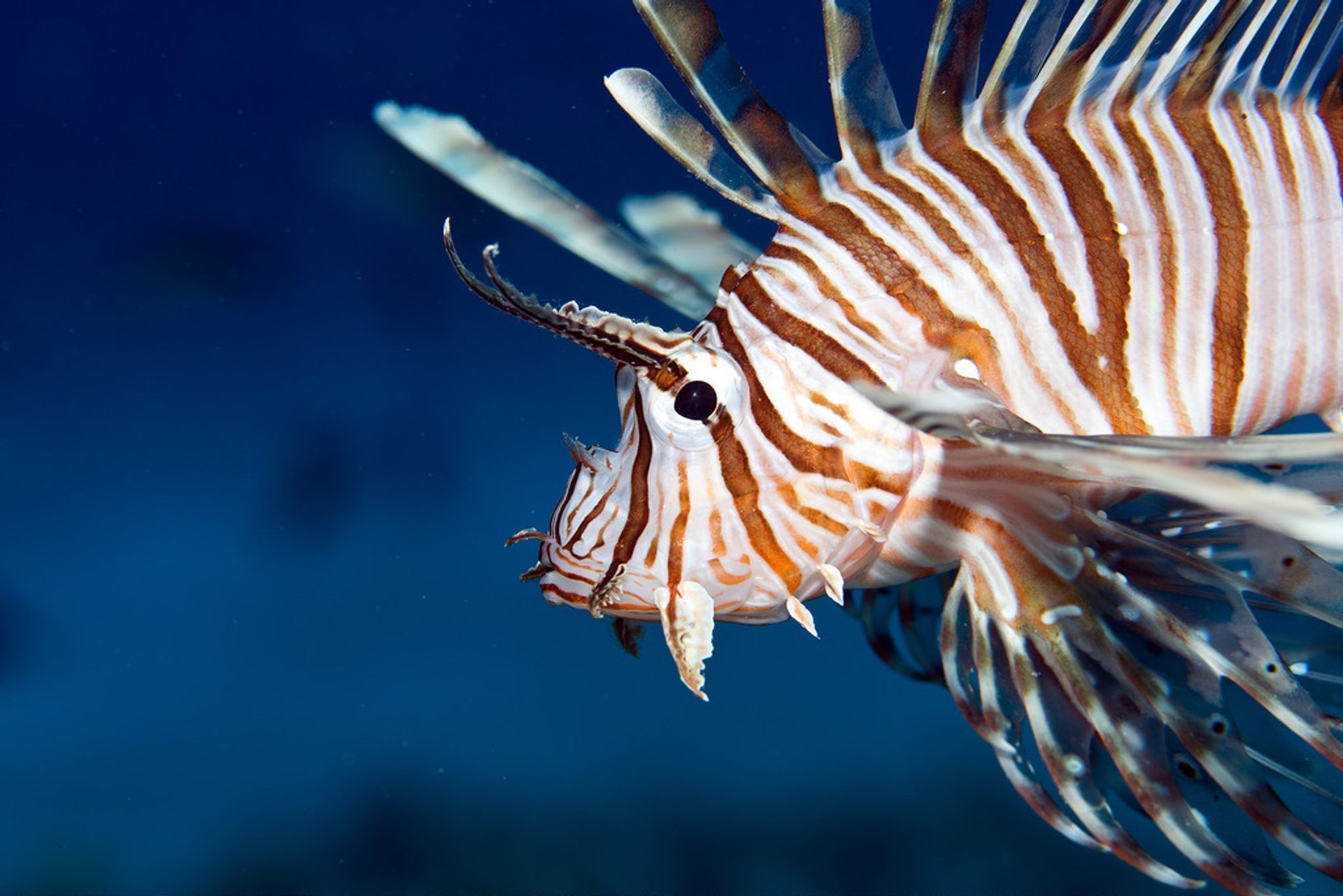 The warm waters of Mauritius attract a great amount of migrating fish. Moreover, the island is almost entirely surrounded by a coral reef, making it a perfect destination for diving and snorkelling.
The marine flora and fauna of Mauritius are some of the most plentiful in the Indian Ocean. The more than four hundred creatures, two hundred species of corals, and a great number of sponges and anemones are sufficient to cause to visit Mauritius for the most demanding divers and snorkelers.
If you don't like diving into the deep dark waters, go snorkelling to one of the most popular spots. Amateurs can start with the Blue Bay Marine Park—great visibility, medium depth, and yet a lot of beautiful species like parrotfish, clownfish, angelfish, and other majestic creatures. Check out Flic en Flac—the longest beach of Mauritius and another ultimate snorkelling spot. The waters here are calm, the sands are soft, and fish are incredibly diverse. Ile aux Cerfs is one of the most idyllic places for snorkelling due to its picturesque coastline and even more beautiful underwater world filled with red sea breams, stripe snappers, and many others.
If you strive to explore the marine beauty a bit deeper, one of the most famous and popular spots for divers is the Cathedral—a breathtaking place due to many hollows, caves, and arches. Here you will encounter clownfish, gropers, and wrasse among many others. Another great place for experienced divers is the Whale Rock—beautiful coral gardens grow on the jagged cliffs and the diverse underwater fauna and flora includes rare black coral, sea fans, green moray eels. Another wonderful spot is Roche Zozo with its sharp peaks, dark caves, deep canyons, and long tunnels with all kinds of interesting plants and species hiding inside.
Find hotels and airbnbs near Diving and Snorkelling (Map)