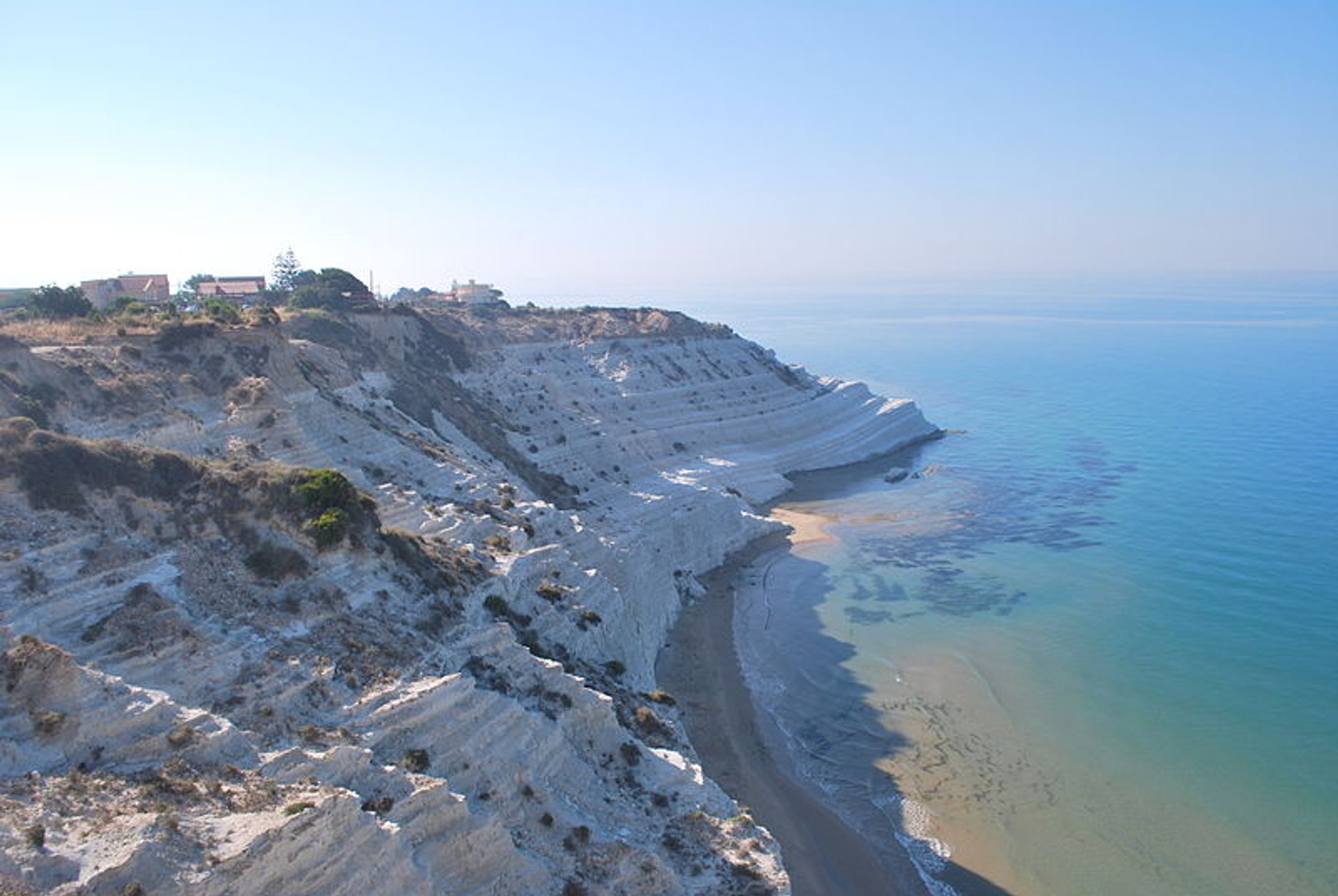 Scala dei Turchi or Stairs of the Turks is a rocky white cliff on the coast of Realmonte, located near Porto Empedocle in southern Sicily. Due to thousands of years of erosion, the cliff has been transformed into large stairs, perfect for sunbathing.
The name came from the coast being invaded many times by Moors and Turkish pirates. The Stairs of the Turks were formed by marl, a white sedimentary rock, similar to limestone. It is conveniently located between two sandy beaches.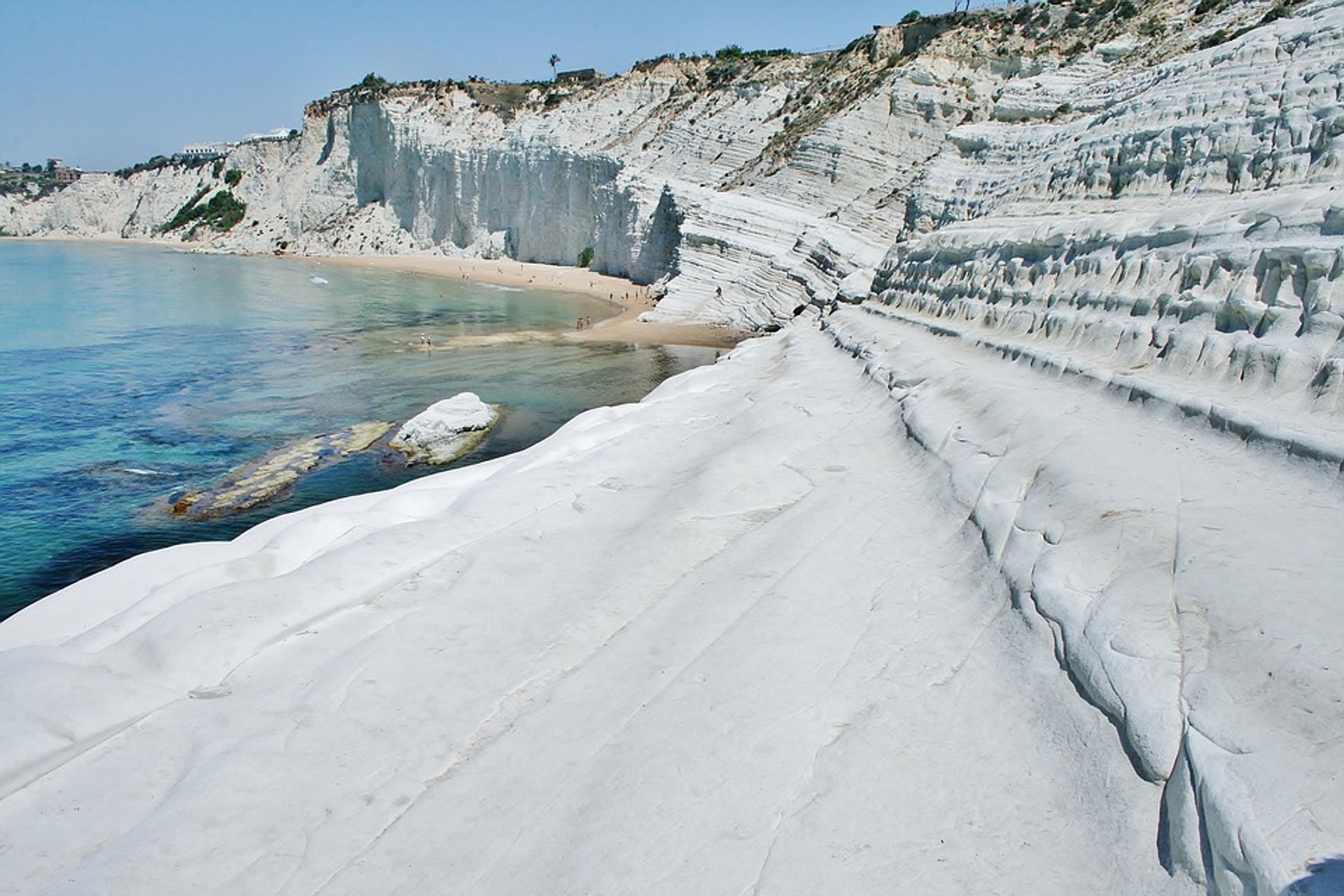 In the summer, the Scala is very popular and frequently overcrowded, but if you're into swimming and sunbathing, this is the best time. May and September are considered two of the best months to enjoy its beautiful views and warm waters of the Mediterranean, less hot and crowded than June and August. Summer visitors should come early to avoid the heat and tourists. Hike one of the sandy trails down to the beach and apply some of the white marl on your body—it supposedly contains many benefits for the skin. This is also one of the best places to catch a stunning sunset.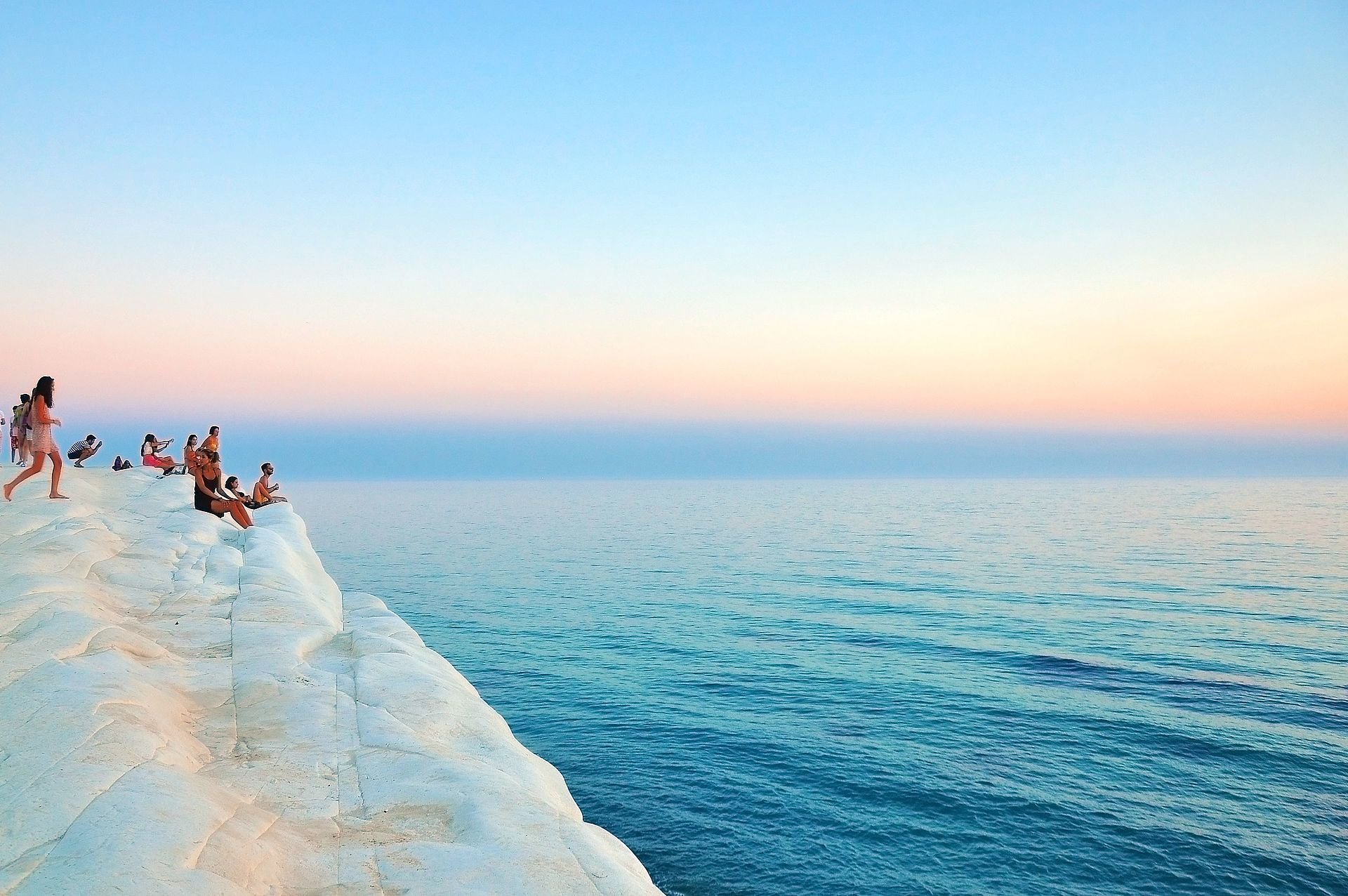 On the other hand, in case your main priority is landscape itself rather than a beach holiday, you could easily opt for the winter season and enjoy the views without tourist crowds.
Scala dei Turchi was featured in Andrea Camilleri's series of detective stories about Commissario Montalbano. In 2007, this area became a UNESCO World Heritage Site.
Scala dei Turchi Featured in