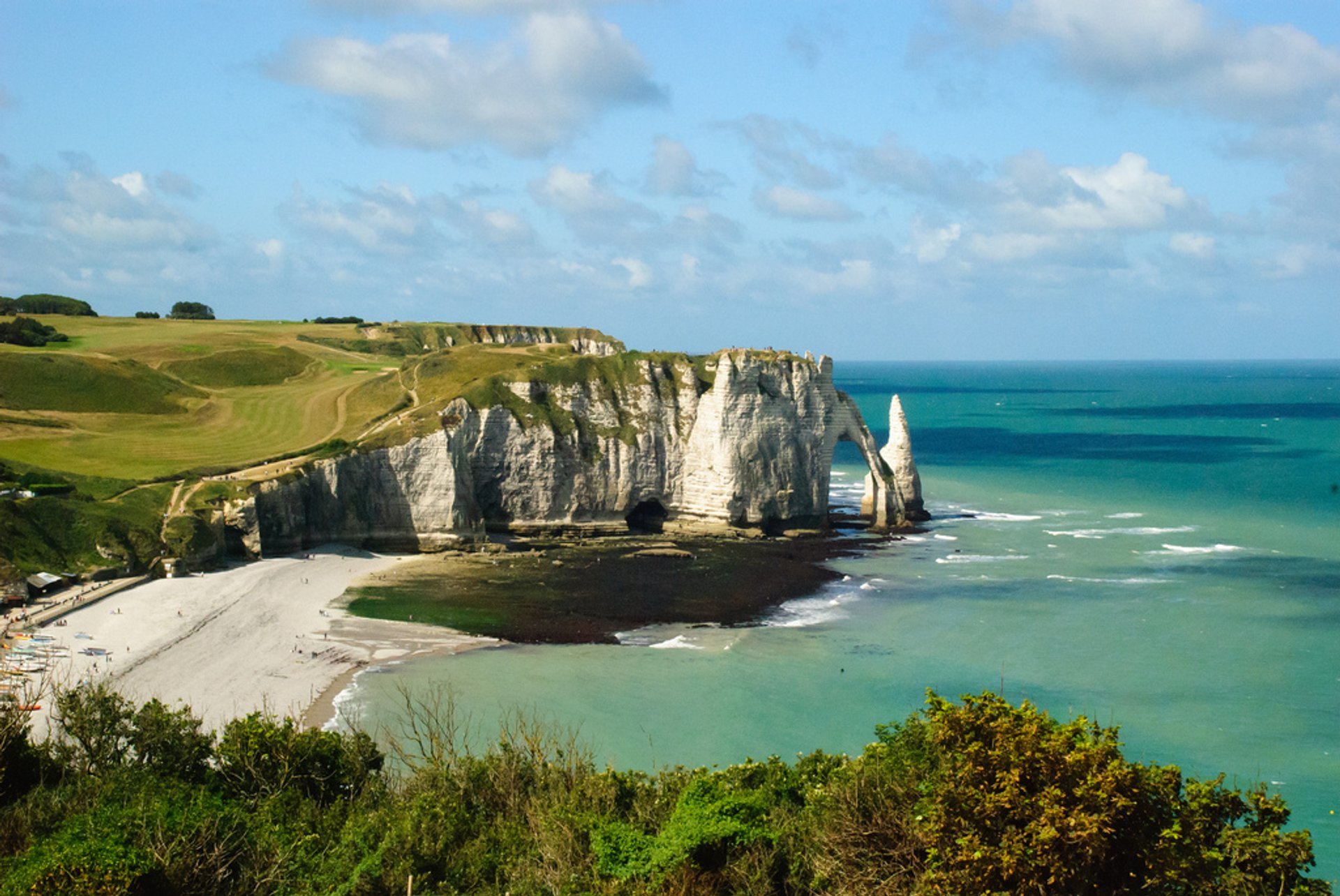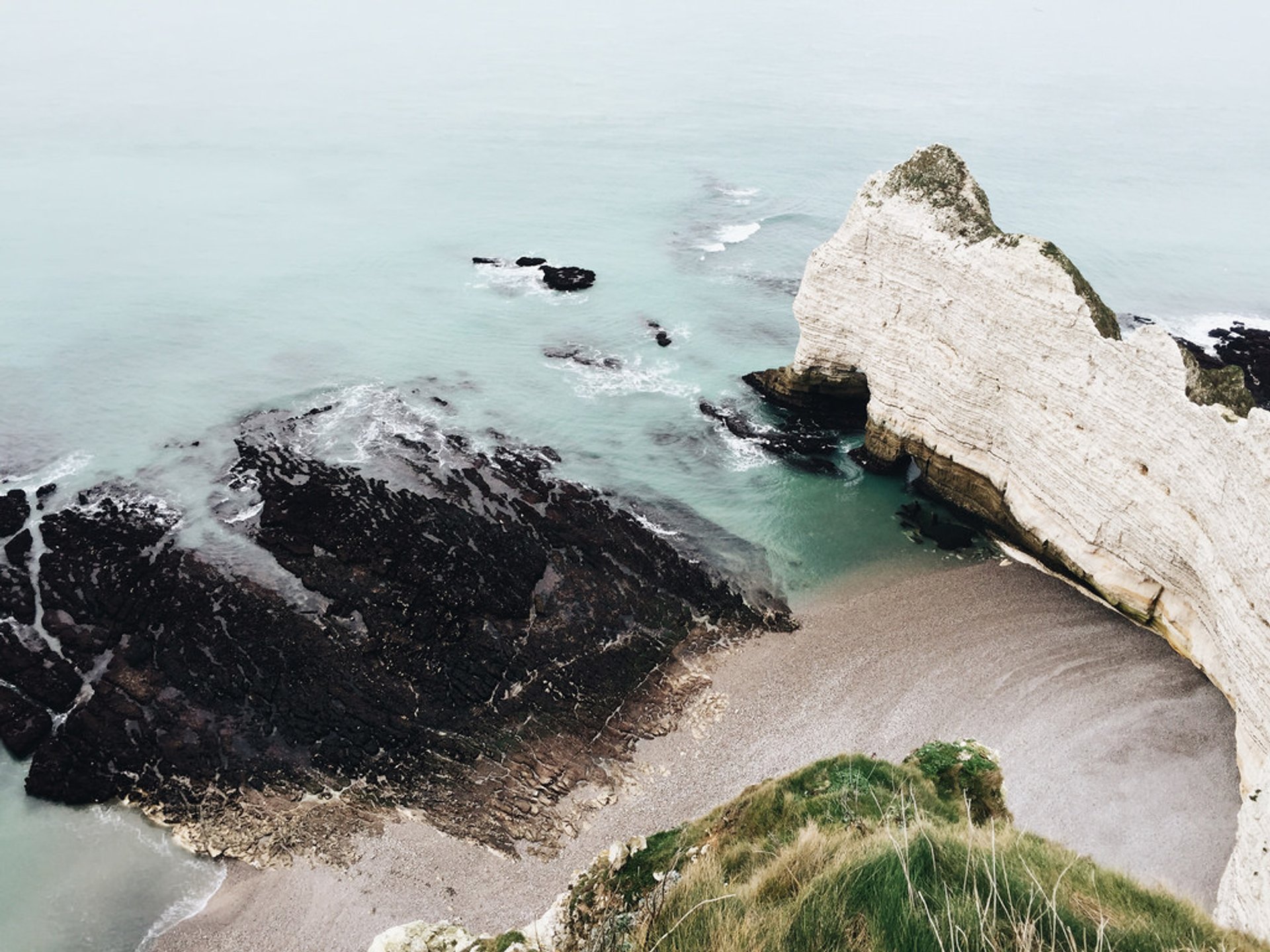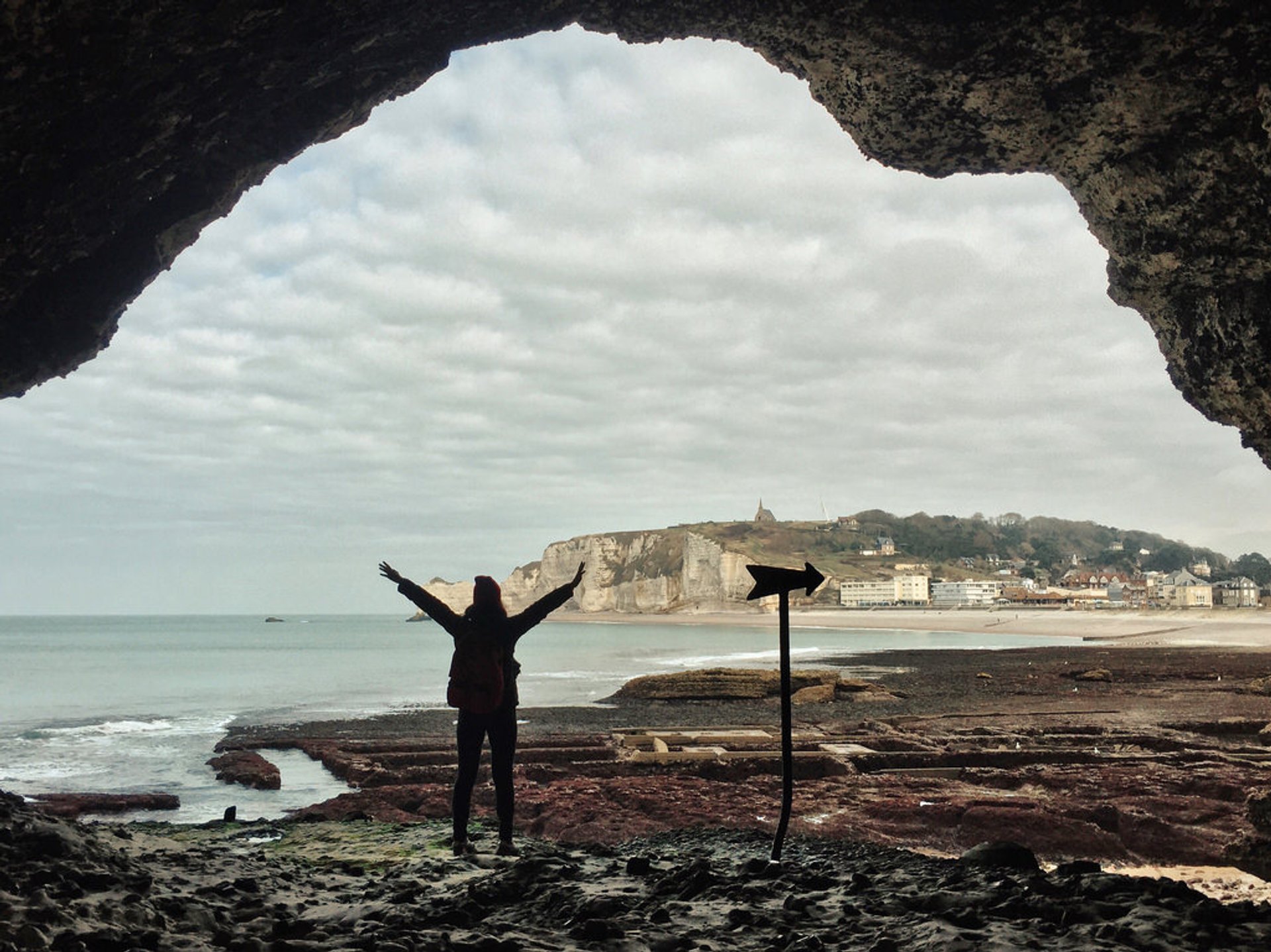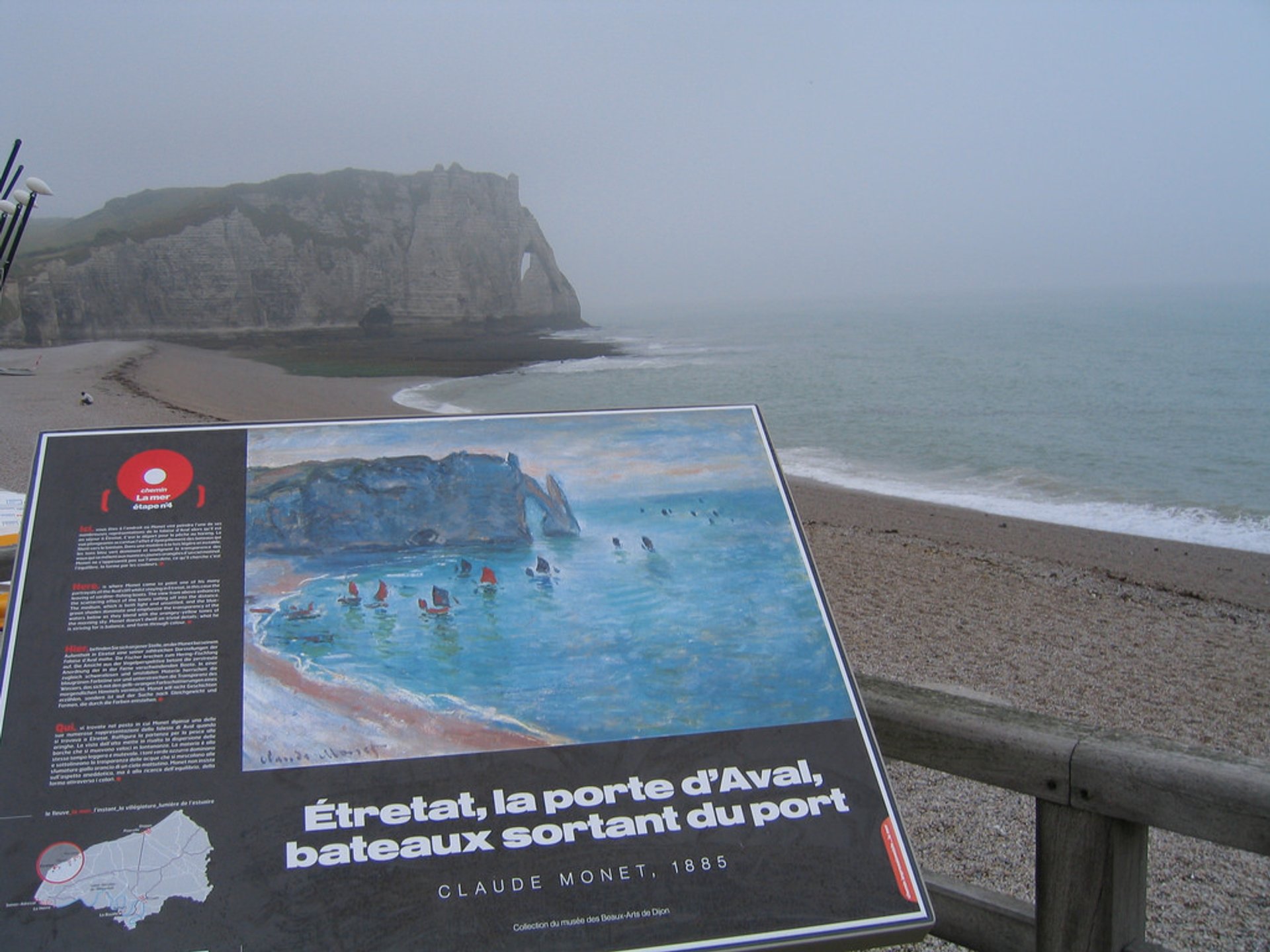 Étretat, in the Upper Normandy Region, was introduced to the world of art by Claude Monet, one of the greatest impressionists of the 19th century. Both the cliffs of Étretat and the Alabaster Coast (Côte d'Albâtre) inspired many other artists, including Courbet and Boudin. This place has also appeared in Luc Besson's movie "Lucy," as the three natural arches and a pointed formation called "the Needle" are really impressive.
Two of the three arches can be seen from the town. If you want to see the biggest one, you need to take a small trip to the beach. The combination of cliffs and waves creates a unique seascape with colors that change dramatically depending on the weather conditions. If you want to see the seascape the way Monet did, you should definitely visit Étretat!
The most favorable weather conditions (which is rather unpredictable year round) are between April and October. However, if you wish to avoid crowds, then spring and autumn seasons would be your best bet. And if your target is a swimming vacation, then you must go in the peak summer months and put up with the crowds. You can also go in winter, but this is a gloomy chilly season, and you'll most likely see very little sun.
Small group day trips to Étretat & Le Havre run from Paris.
Find hotels and airbnbs near Étretat (Map)