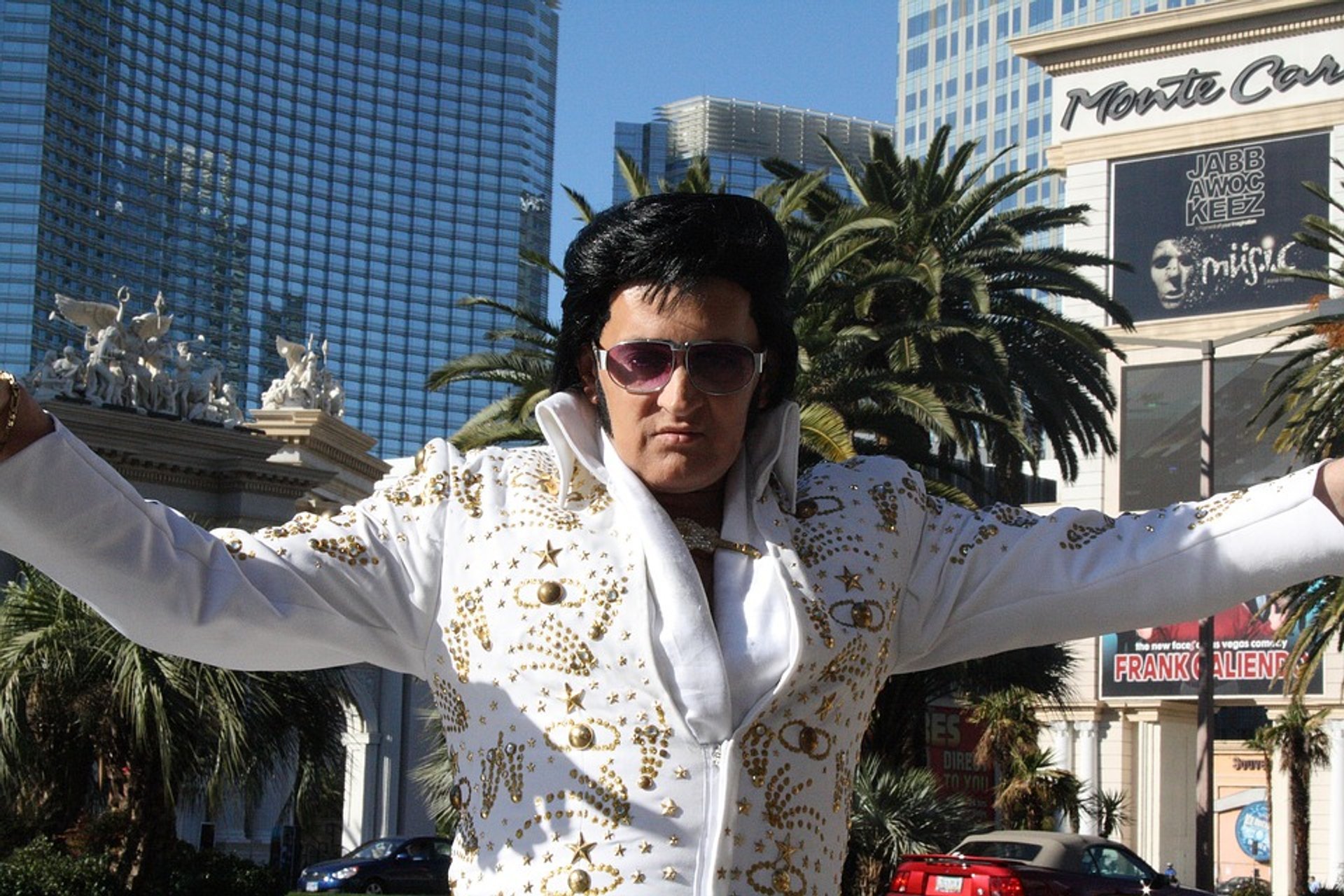 Elvis Presley, in all of America, is unanimously called the King of Music. In Las Vegas, he definitely has cult status. Here at any time you can meet people carefully copying the chic hairstyle and sequin suit of the King. No wonder, an annual Las Vegas Tribute Festival (also known as Elvis Fest) is also a major event.
Elvis Fest is timed to the anniversary of his legendary performances here in Vegas. The festival program includes a whole range of events. There is a contest for Elvis look-alikes, competitions for the best performance of his songs (attended by both beginners and professional musicians who love Elvis's work), and most importantly, a big final concert on Saturday.
The event takes place in mid-July, in the luxurious Sam's Town Hotel & Casino, one of the oldest and most popular hotels in Las Vegas where the legendary Elvis once performed.
Find hotels and airbnbs near Las Vegas Tribute Festival (Map)