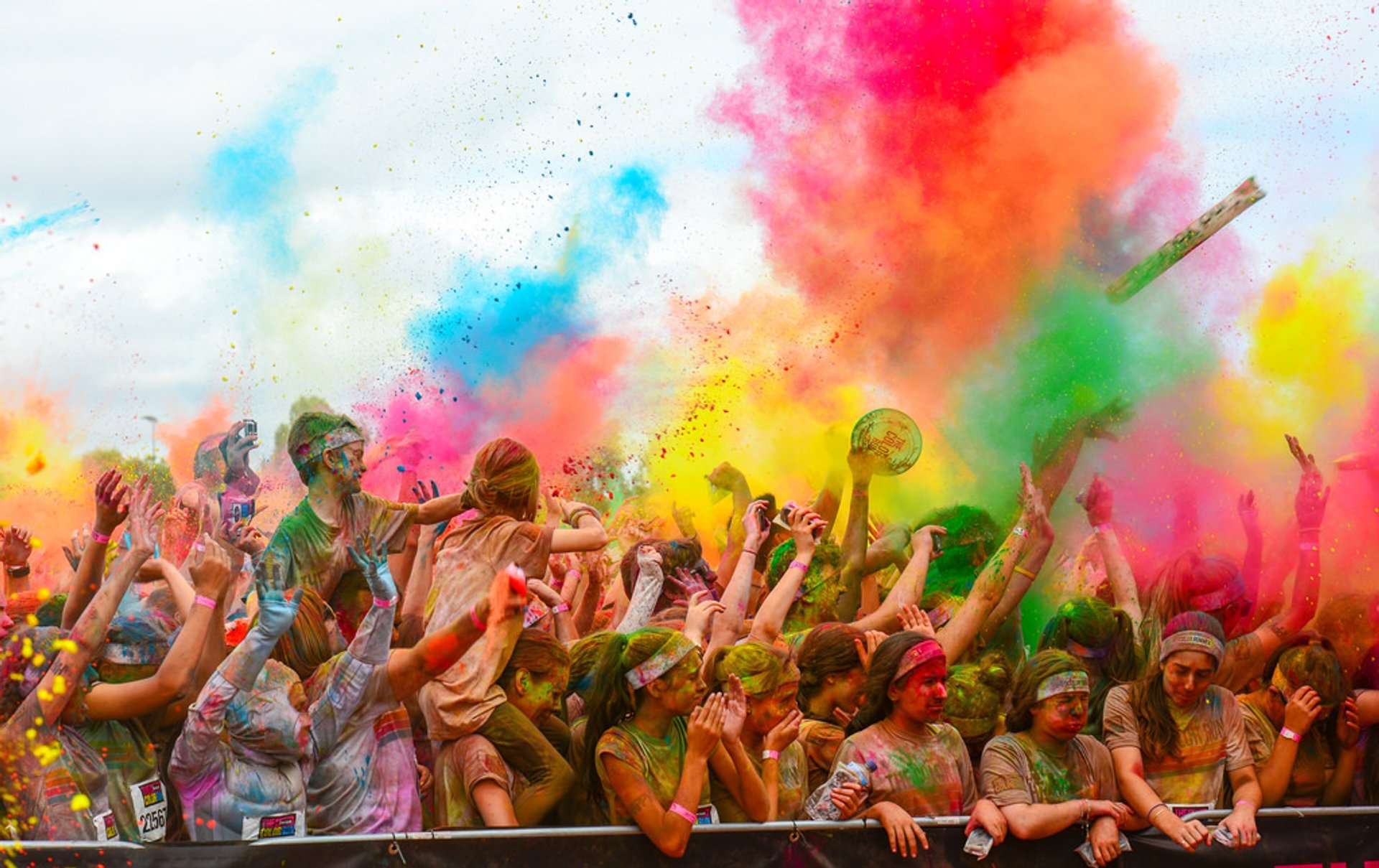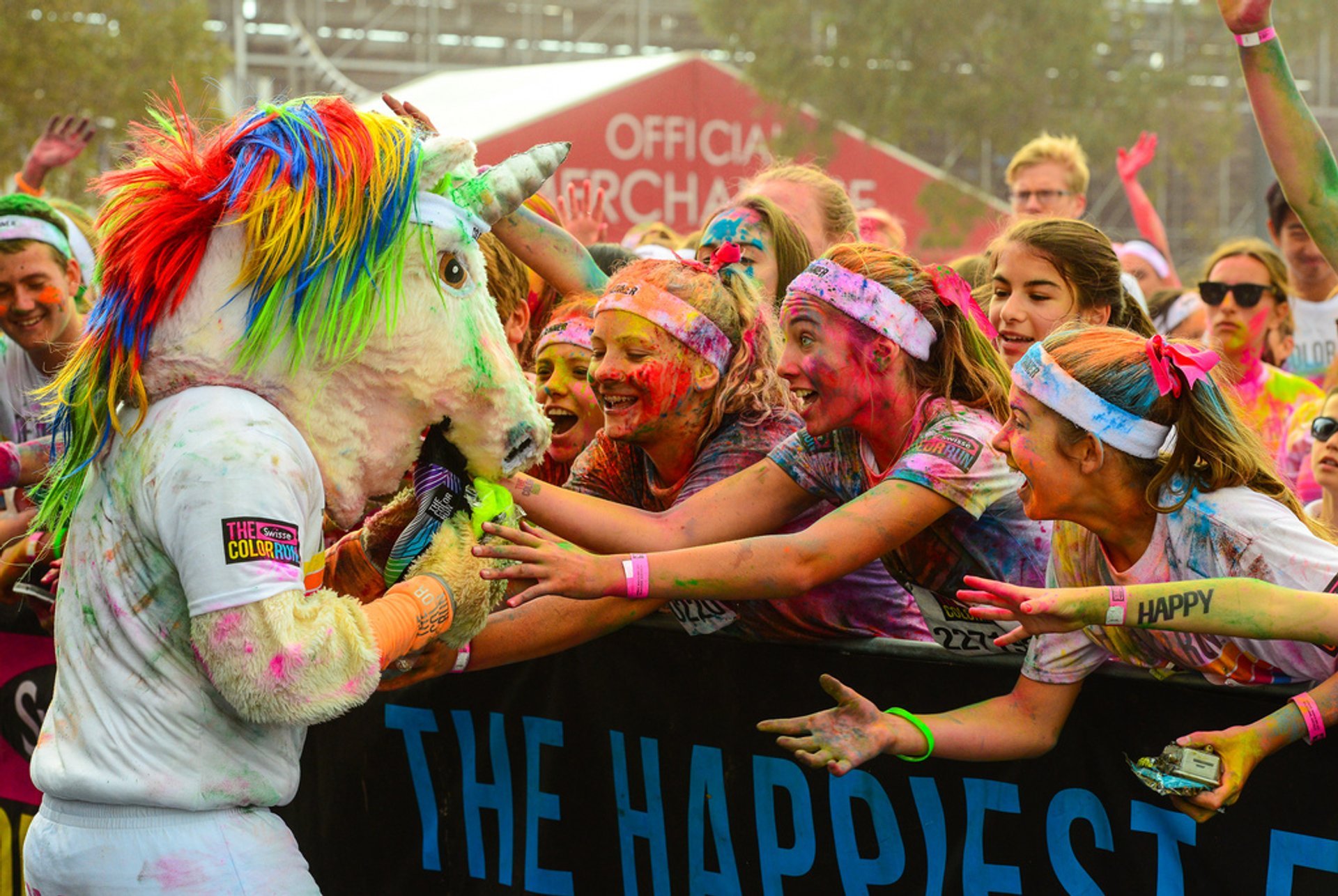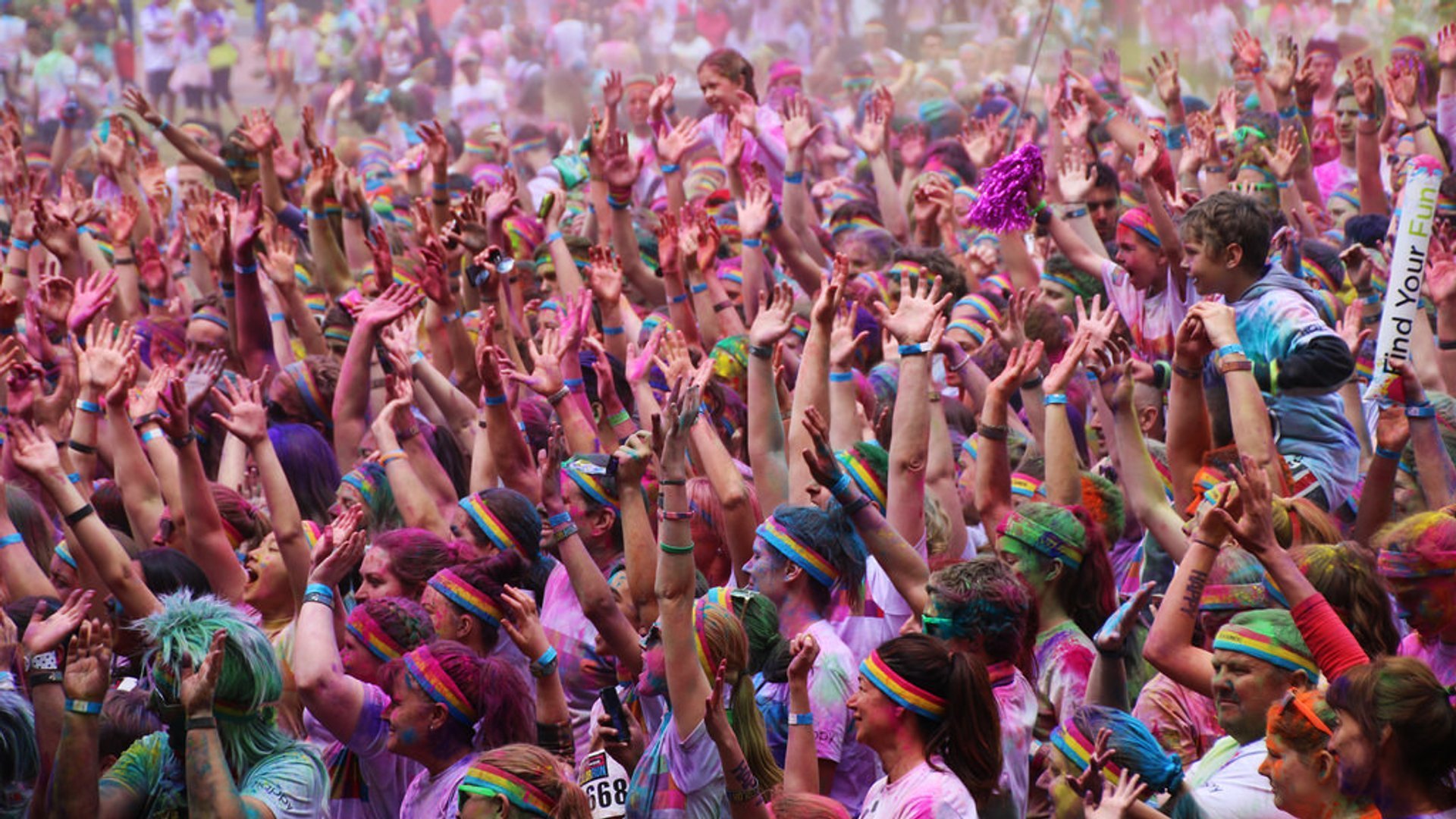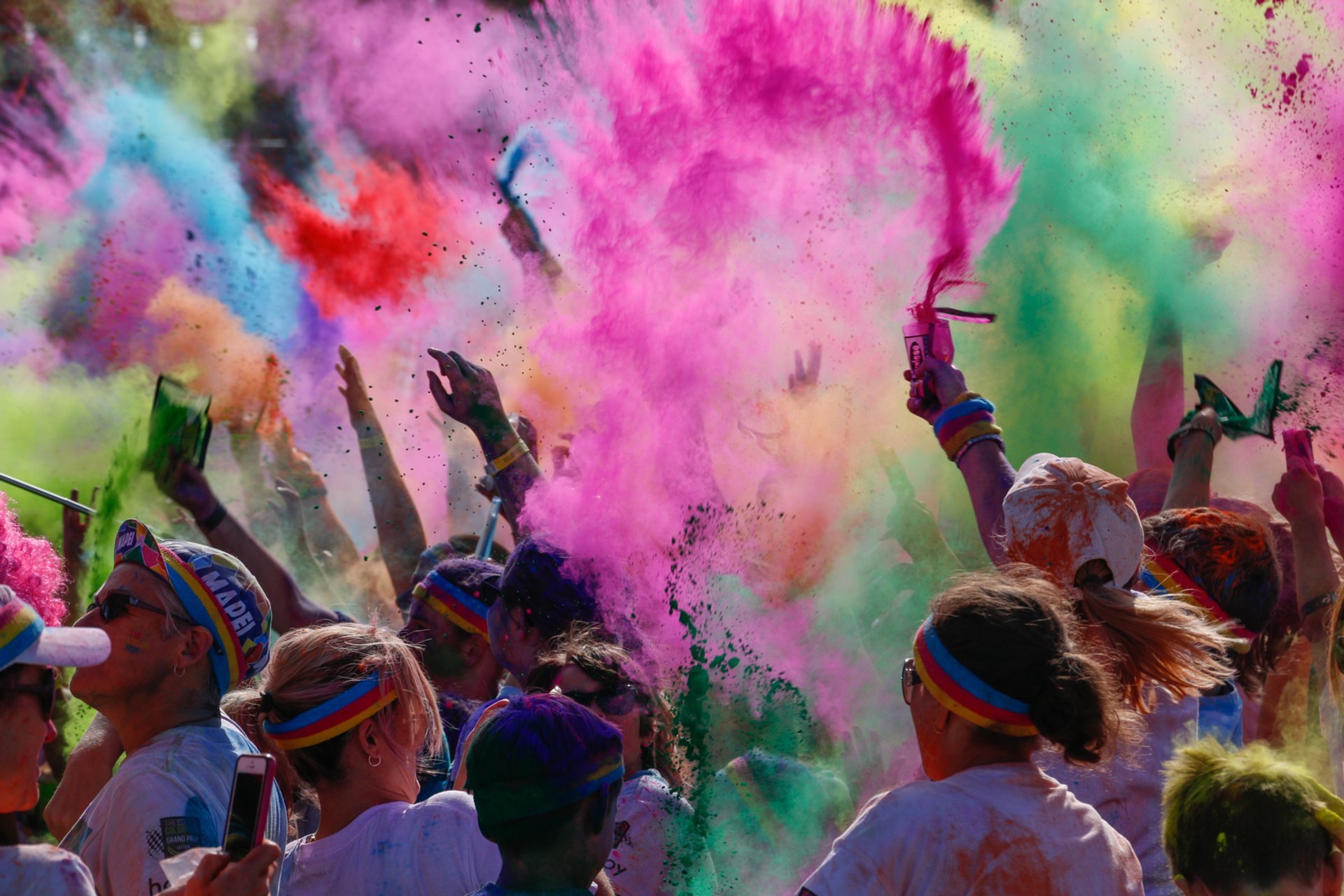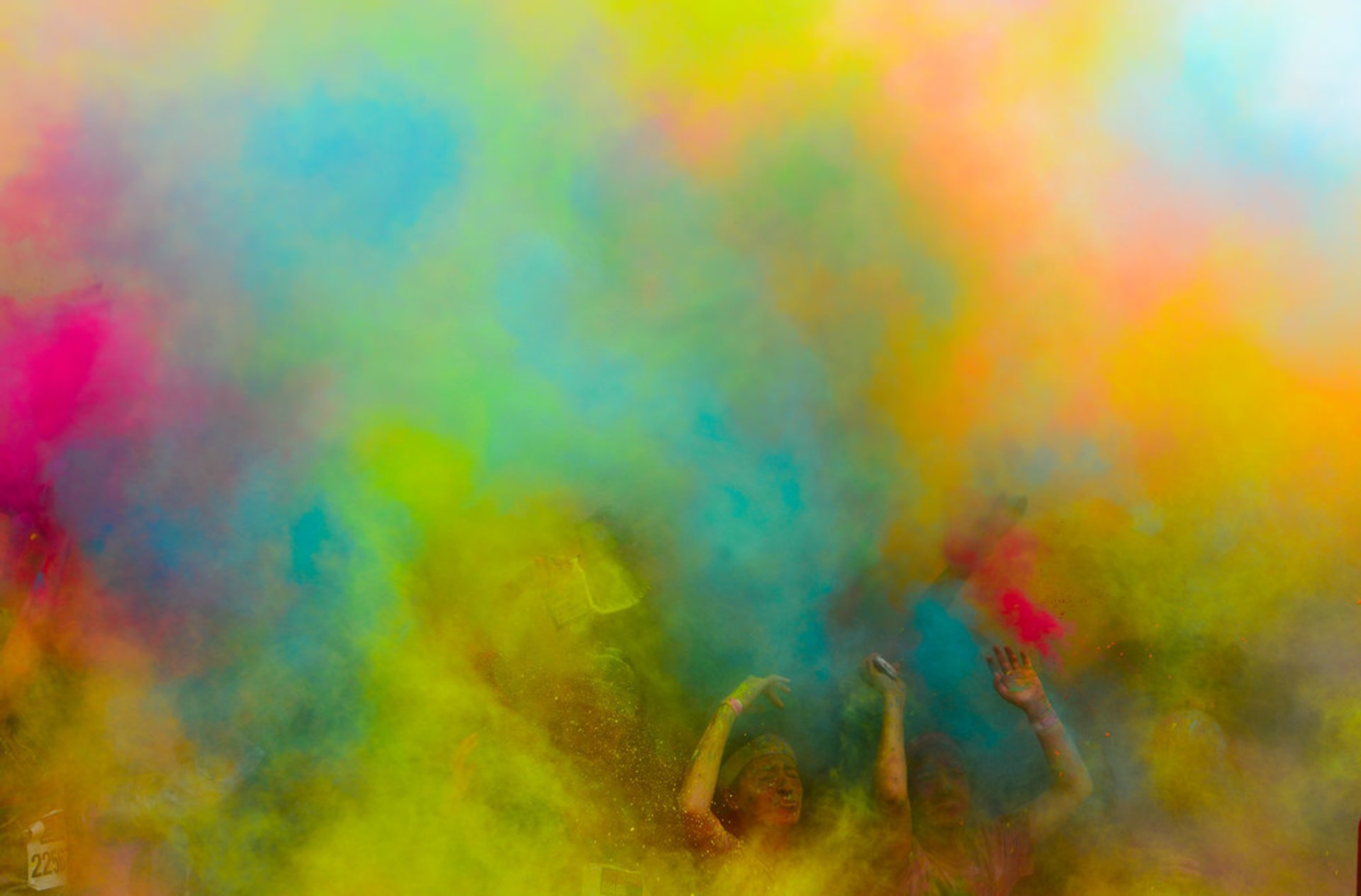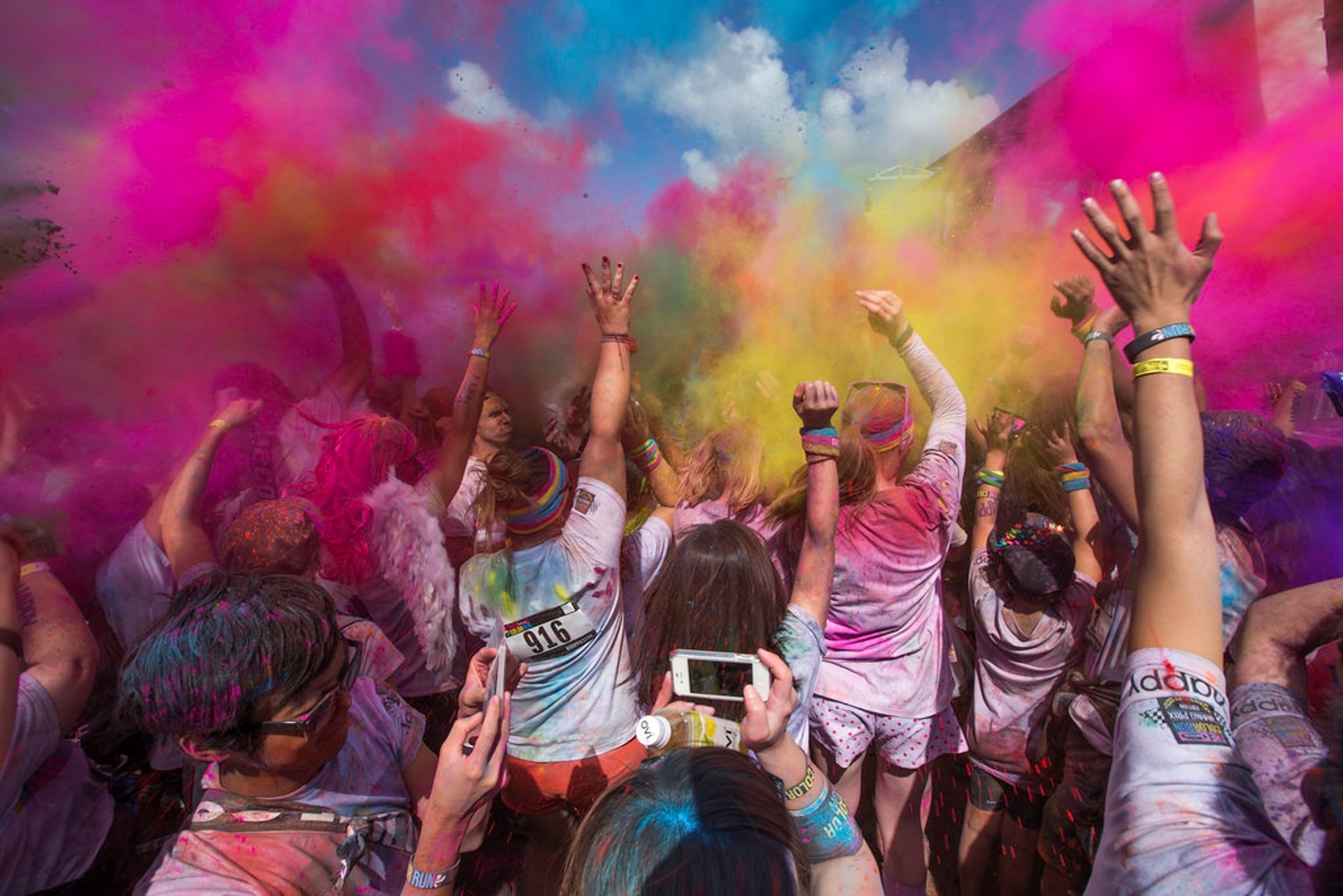 This famous Colour Run is held in Melbourne annually. The length of the track is called "The happiest 5k on the planet." It is not necessary to run at all, you can just walk, dance, or whatever!
Runners are sprayed with paint (made of cornstarch and natural food colors) in special zones of different colors (Orange, Yellow, Pink, and Blue) located on each kilometer of the race. Dry color paints are sprinkled on these four stages of the track.
The athletes who have reached the finish line are "painted" from head to toe in all colors of the rainbow and are very happy. At the end of the race participants join a party with live music and dancing.
Find hotels and airbnbs near The Color Run (Map)