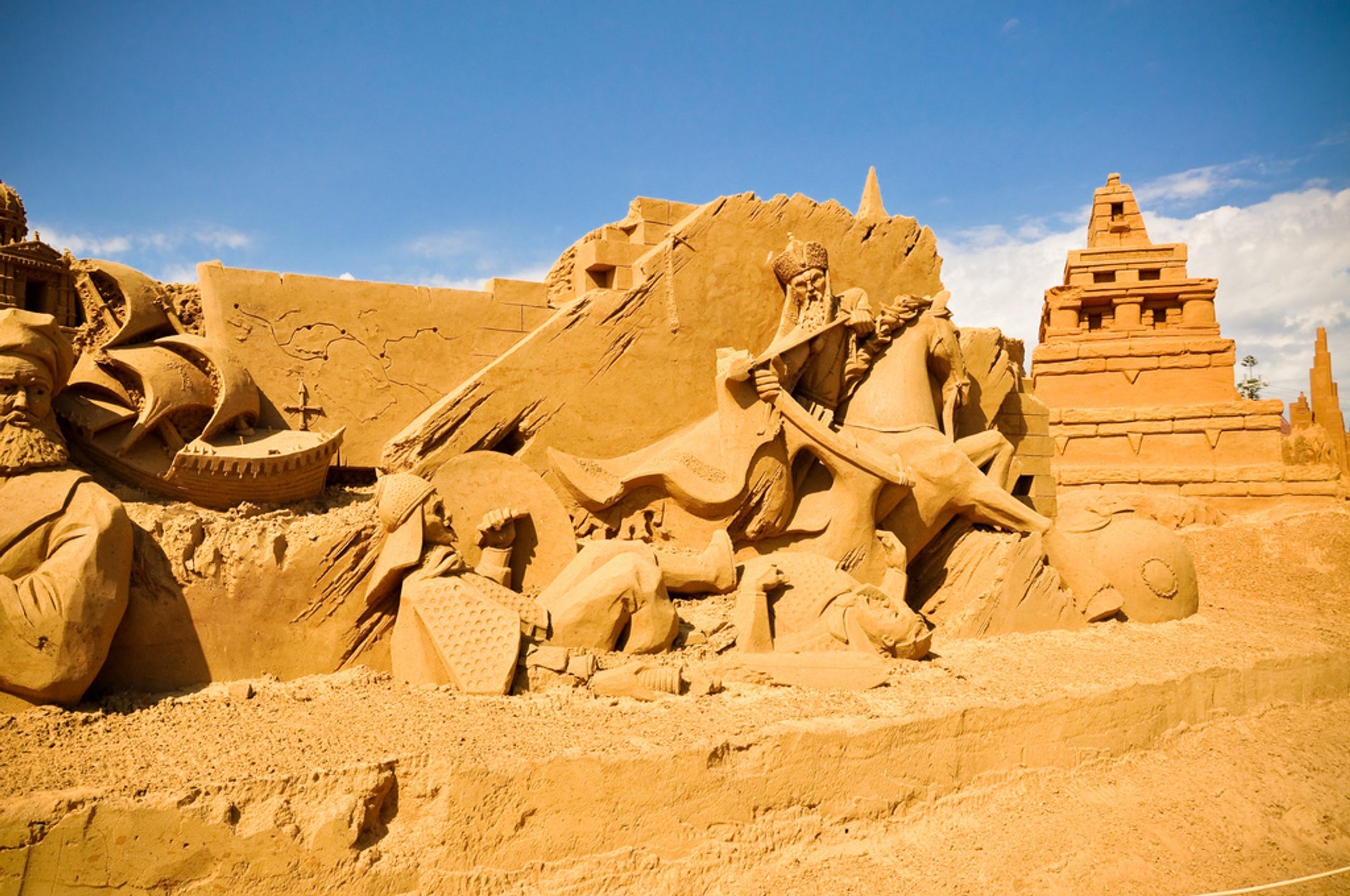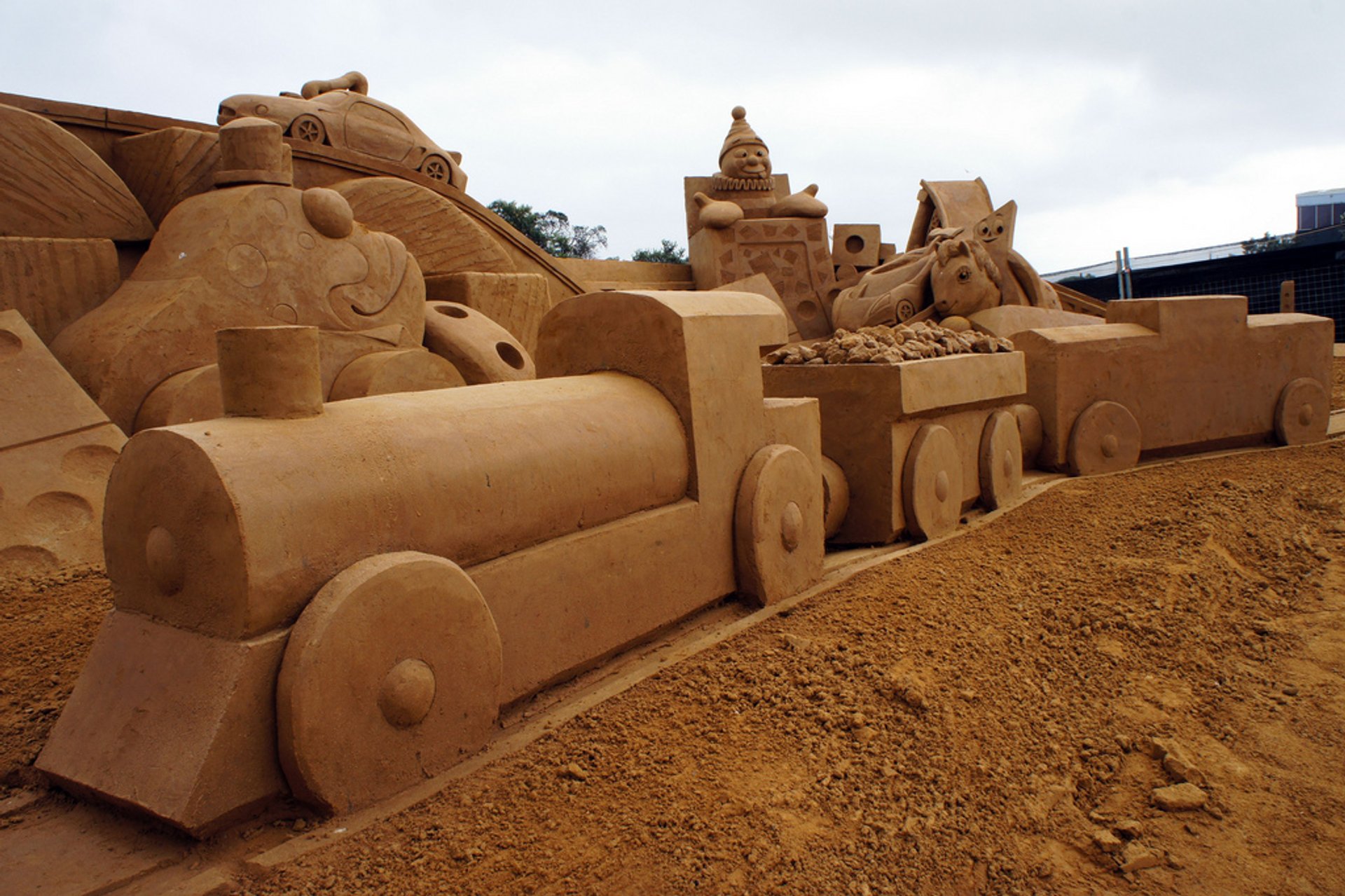 Majestic castles rise under your hands, the fairy-tale heroes smile, and magnificent landscapes flaunted! But not only children like sculpting fanciful sculptures. Often it is created by adults to get into the Guinness Book of Records.
The Sand Sculpting event used to be held in Frankston, one of the districts of Melbourne. From 2018, it moved to the Boneo Maze, about an hour drive from Melbourne. Sand sculptures take over the area at the height of the Australian summer (December-April). Sculptors from all over the world are turning tonnes of sand into masterpieces. The size of the sand figures is very different, from the size of a soccer ball to truly gigantic figures.
The theme of the Sand Sculpting Australia changes from year to year: toys, fairy tales, dinosaurs, famous personalities. For children, organisers provide master classes where they can learn how to cut out sand. Adults and kids form sand castles and participate in fun tournaments and interactive games held during the festival.
Find hotels and airbnbs near Sand Sculpting Australia (Map)