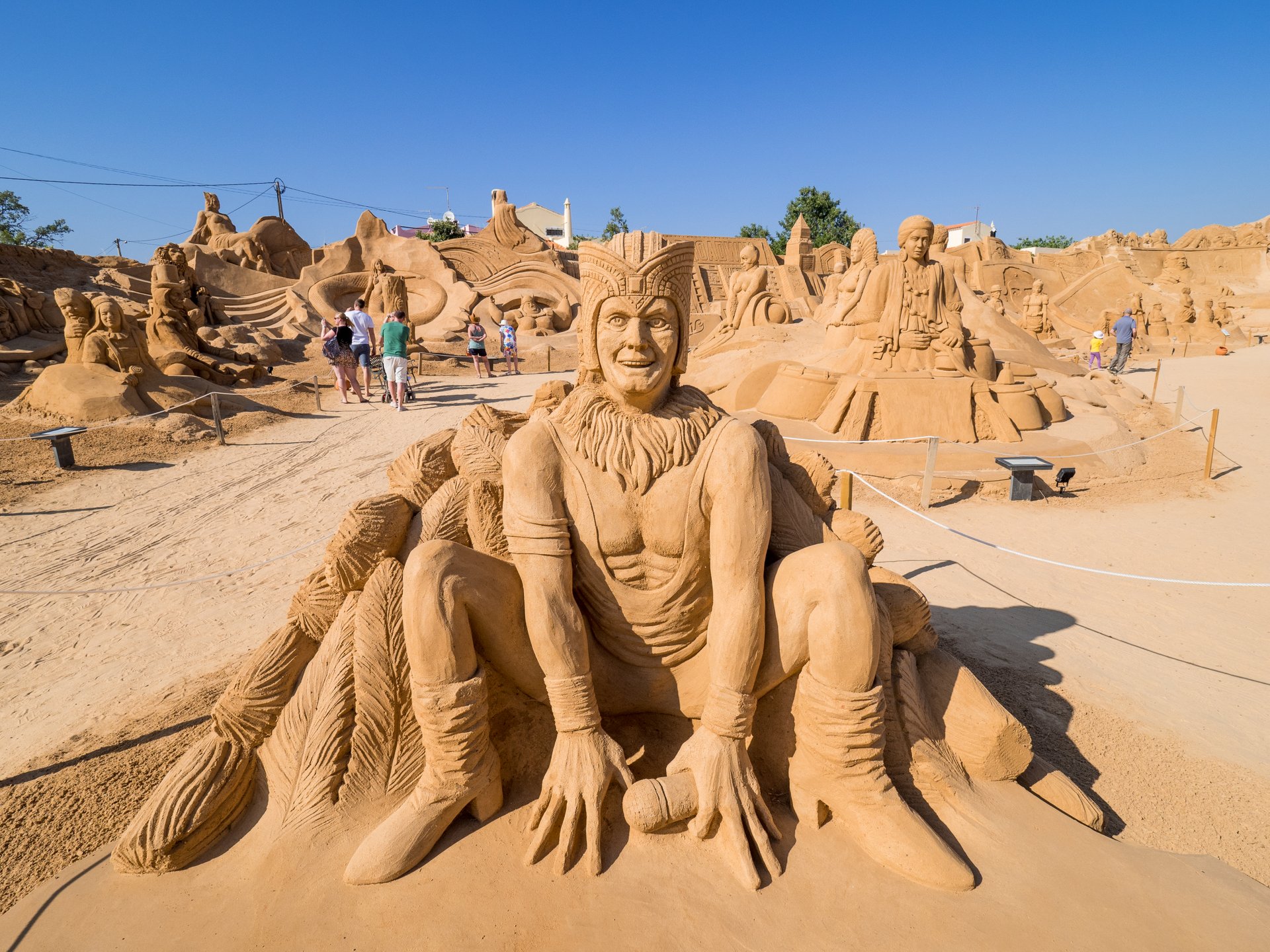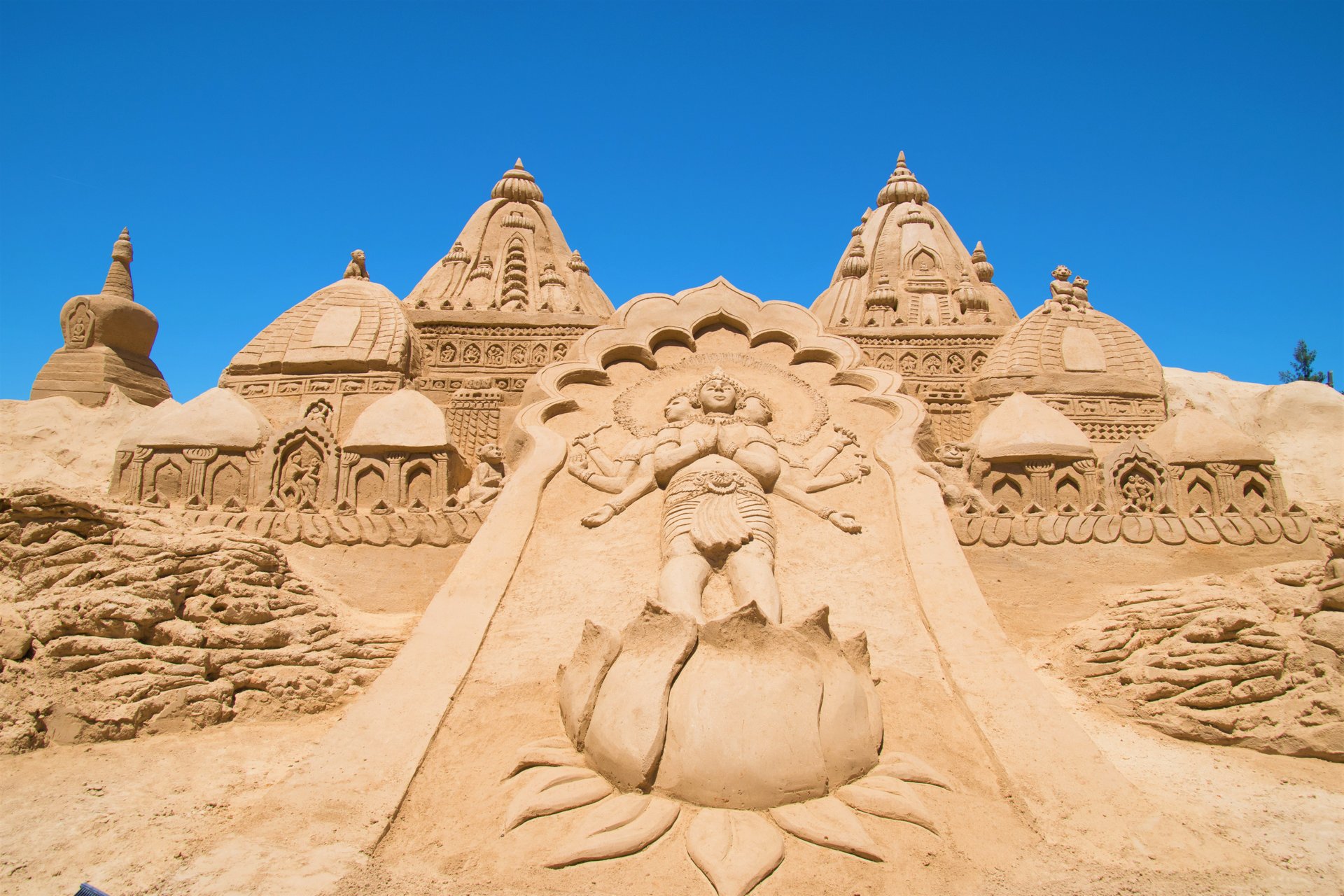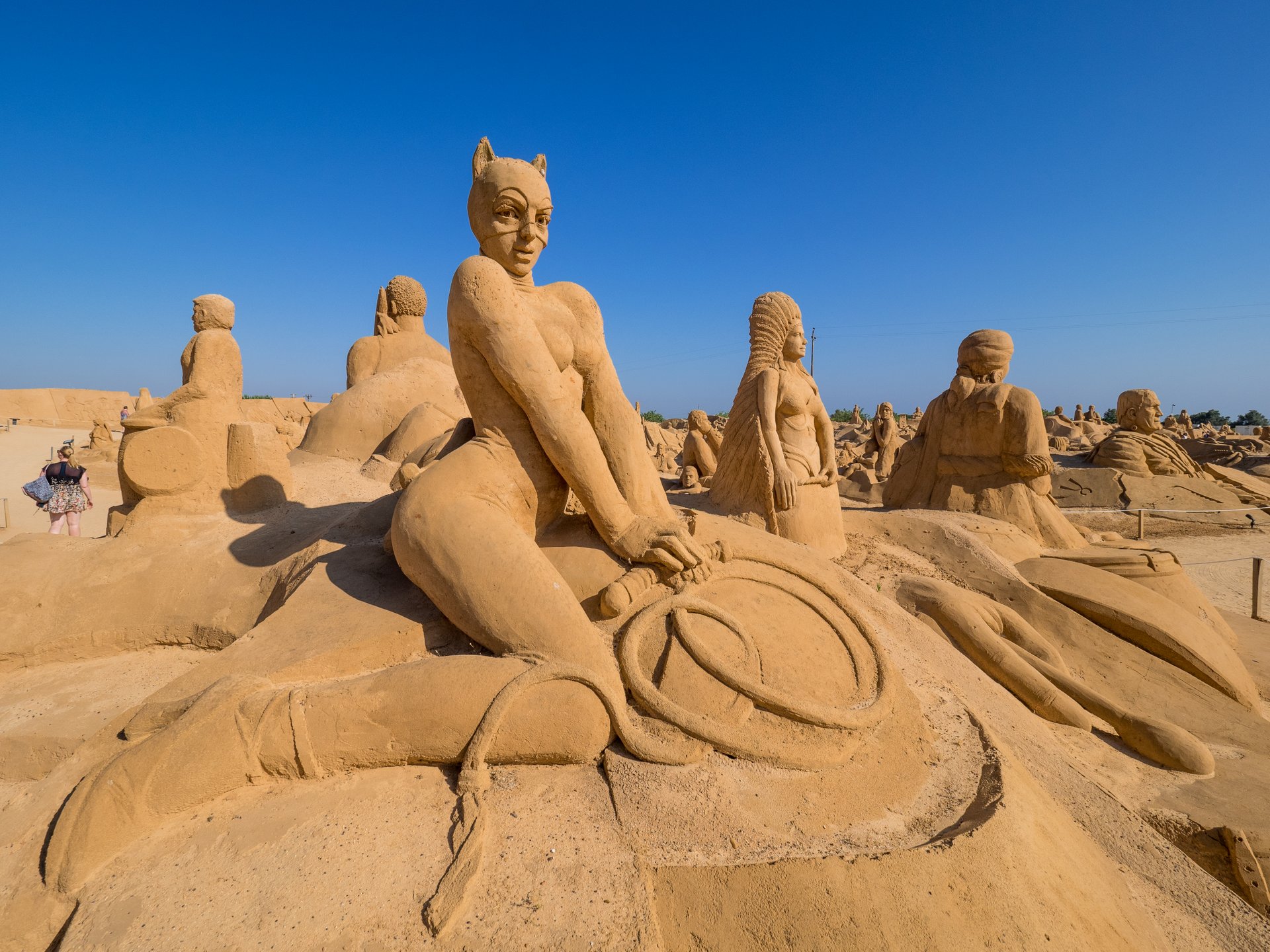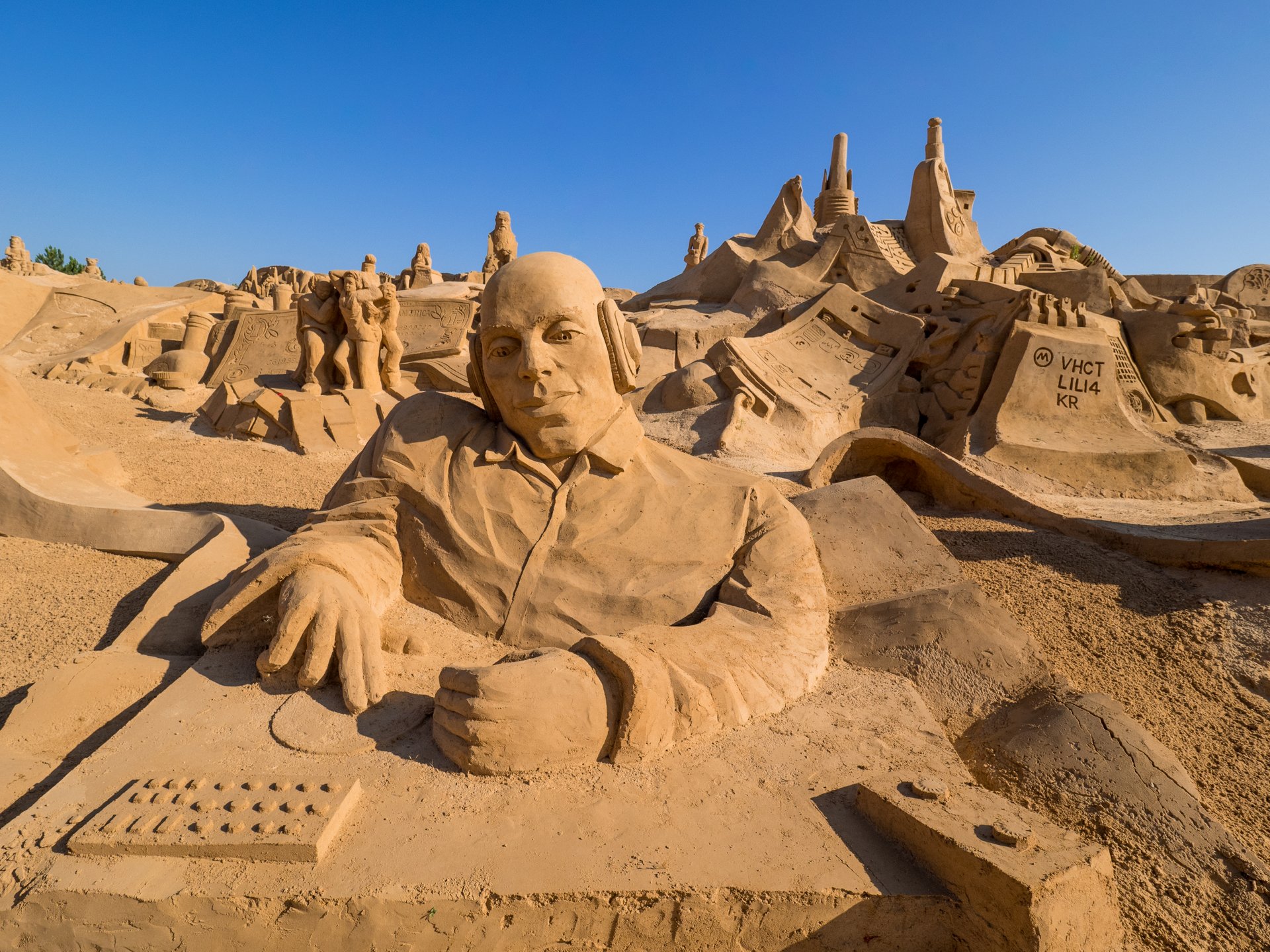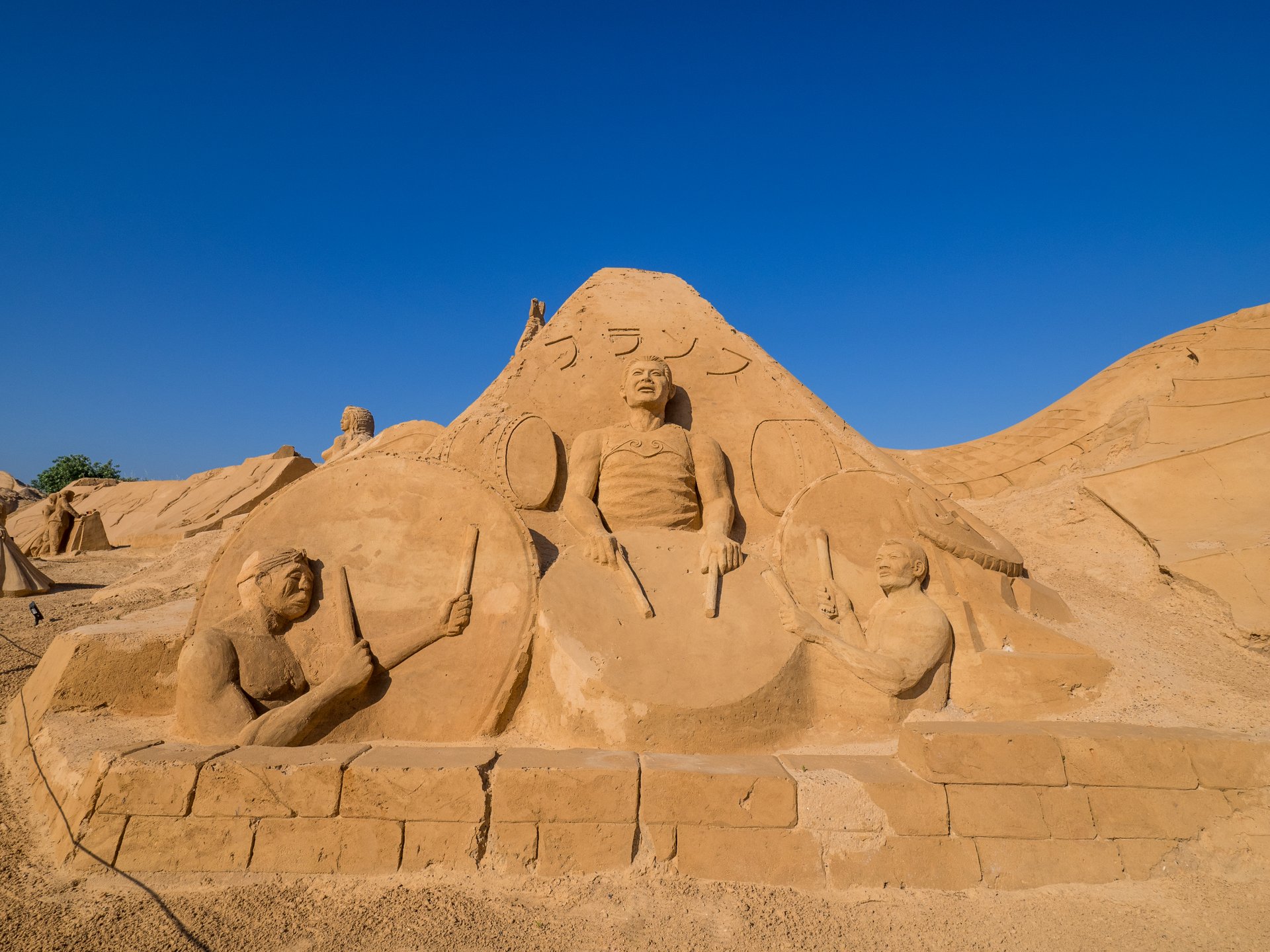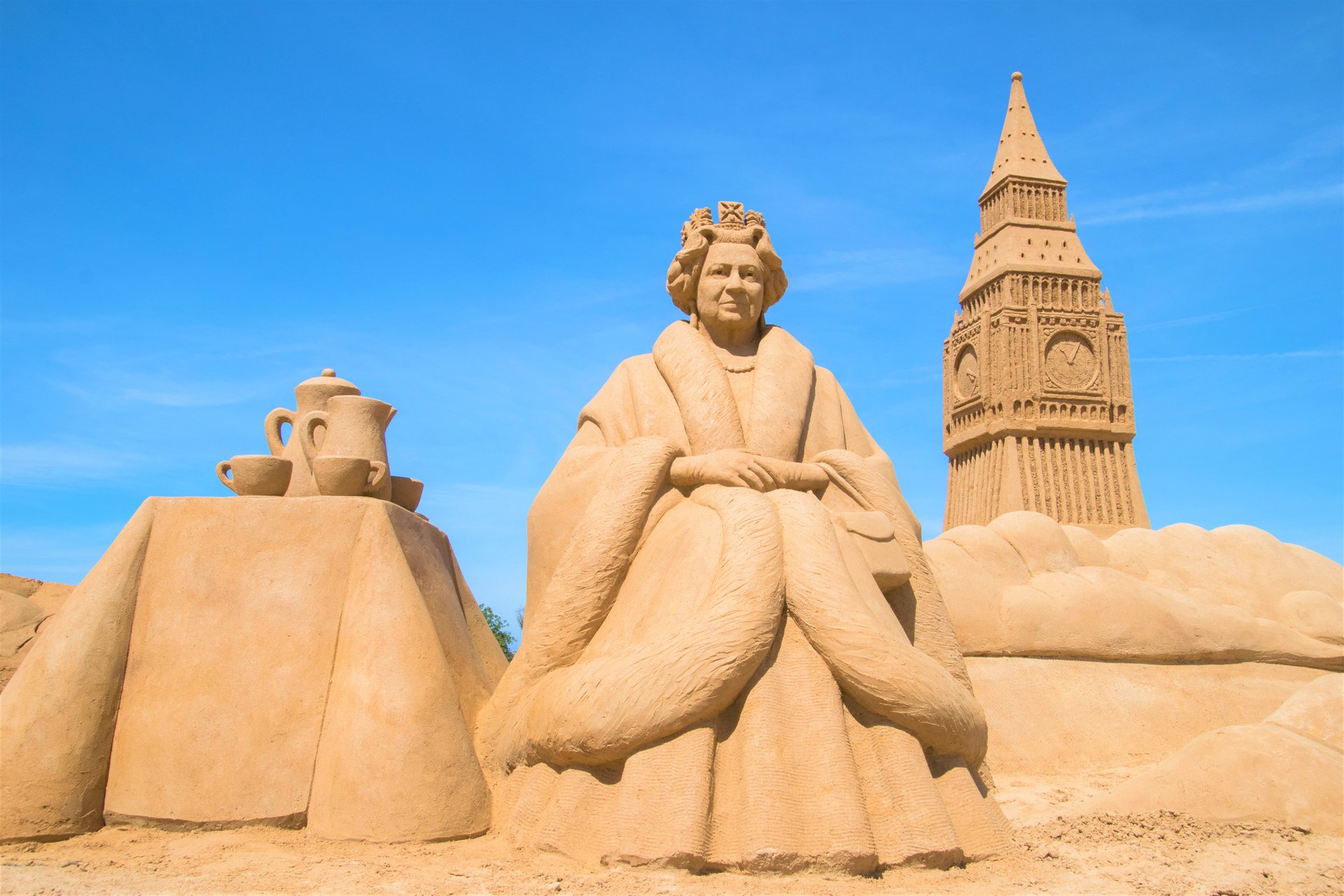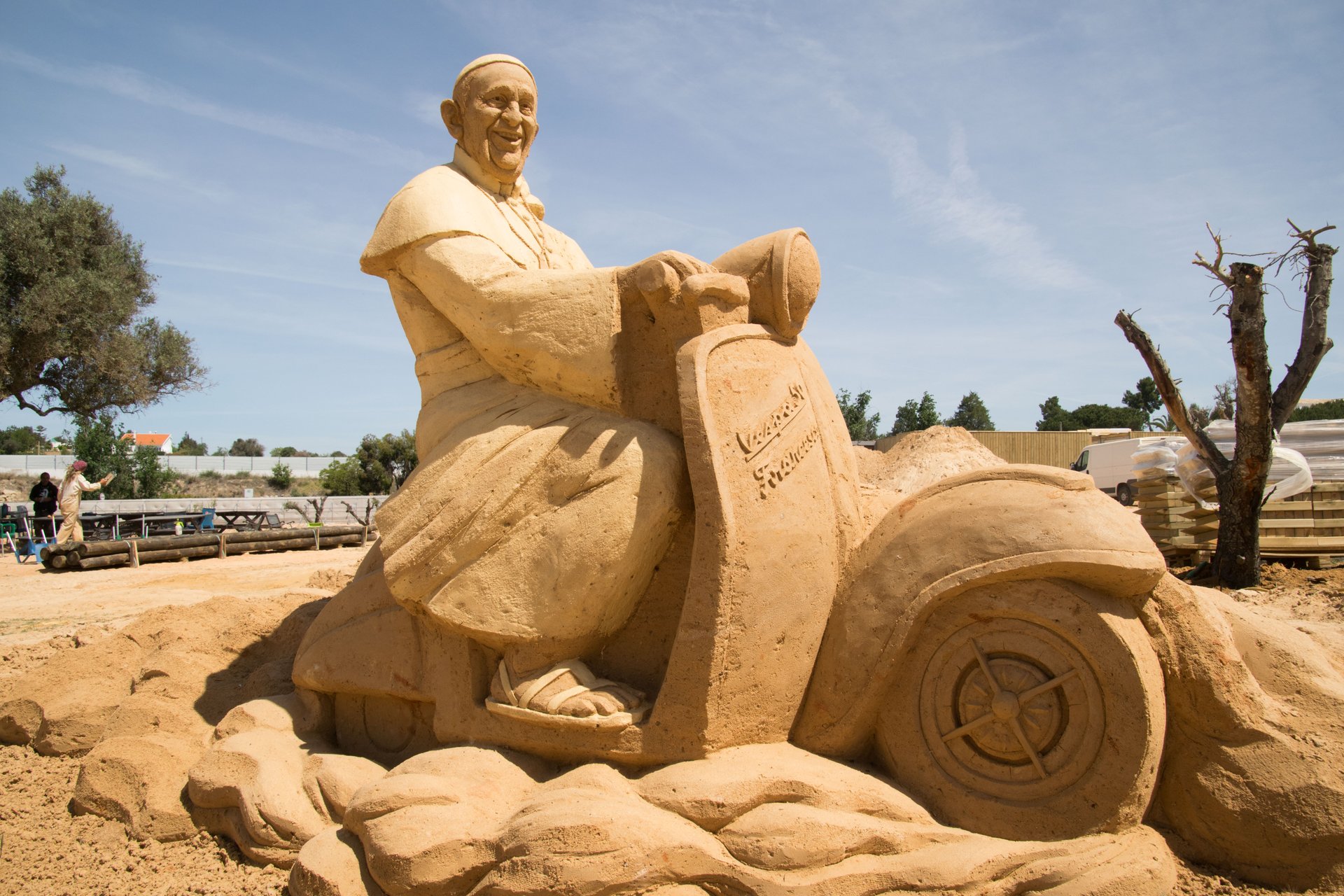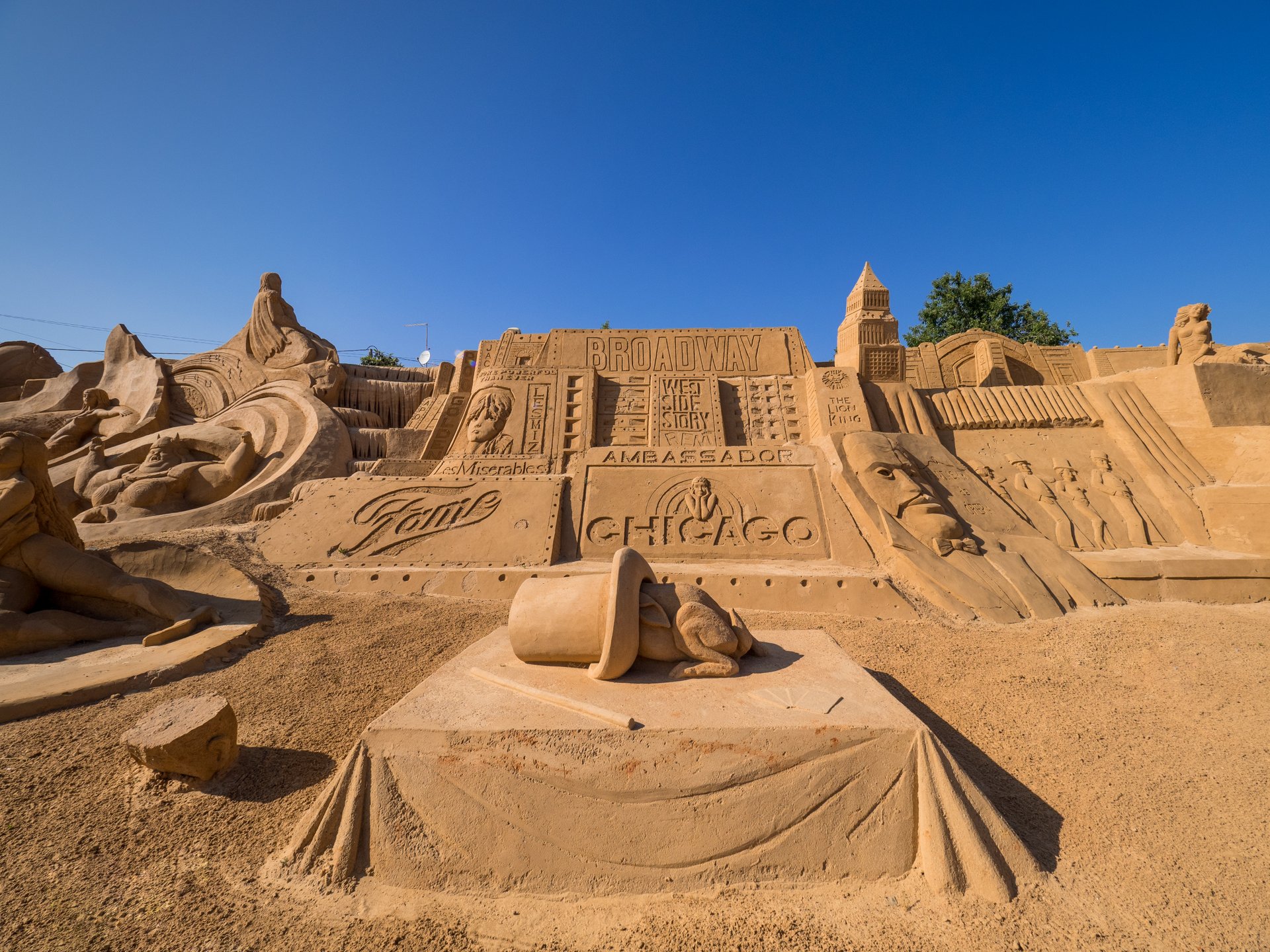 Since 2003, the International Sand Sculpture Festival (Festival Internacional de Escultura em Areia—FIESA) has been taking place every summer in Pêra, Portugal. In 2019, the event has changed its name, location, and dates. And now the sand extravaganza is known as Sand City and takes place in Lagoa (along the EN125), from early June to the end of November. The festival remains the world's largest sand sculpture site. The massive event features over 60 artists and 65,000 tonnes of sand transformed into dozens of giant sand sculptures that can rise up to 12 m. The exhibition is open during the day and is especially popular at night due to dramatic lighting techniques.
Artists participating in the International Sand Sculpture Festival usually recreate objects, people and various scenarios according to a previously selected theme. In the previous years, the festival has covered themes like Music, Idols, Animal Kingdom, Living World, Discoveries, Hollywood Films and Characters, Wonders of the World, Mythology, and Lost Worlds.
The sculptures are made with incredible details. Giant figures of Einstein, Ronaldo, Elvis Presley, Marilyn Monroe were especially impressive due to their resemblance to historical figures. Artists accompany their works with a description telling how the sculpture was formed and realized.
Many artists create their works using the 'compacting' technique, where various containers are used to form the sculpture and press the sand together. The main challenge for the artists is the rain and wind that can ruin their work. In the Algarve region, there is not much rain during the summer, and the sand is particularly sticky, which makes it a perfect place for the sand sculpture festival. In the evenings, exhibition site hosts live music performances, theater and circus to entertain festival-goers.
Find hotels and airbnbs near Fiesa Sand City (Map)