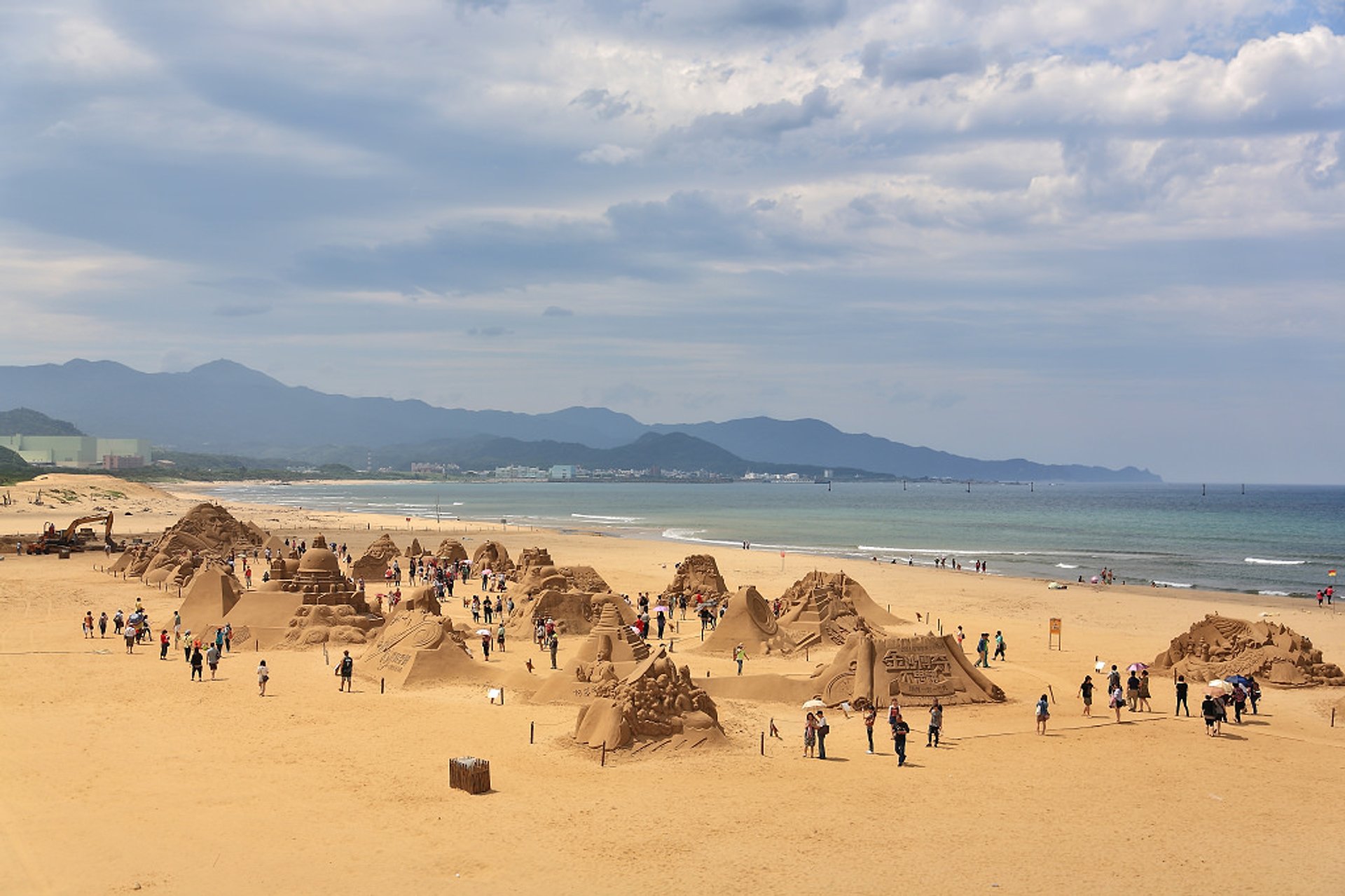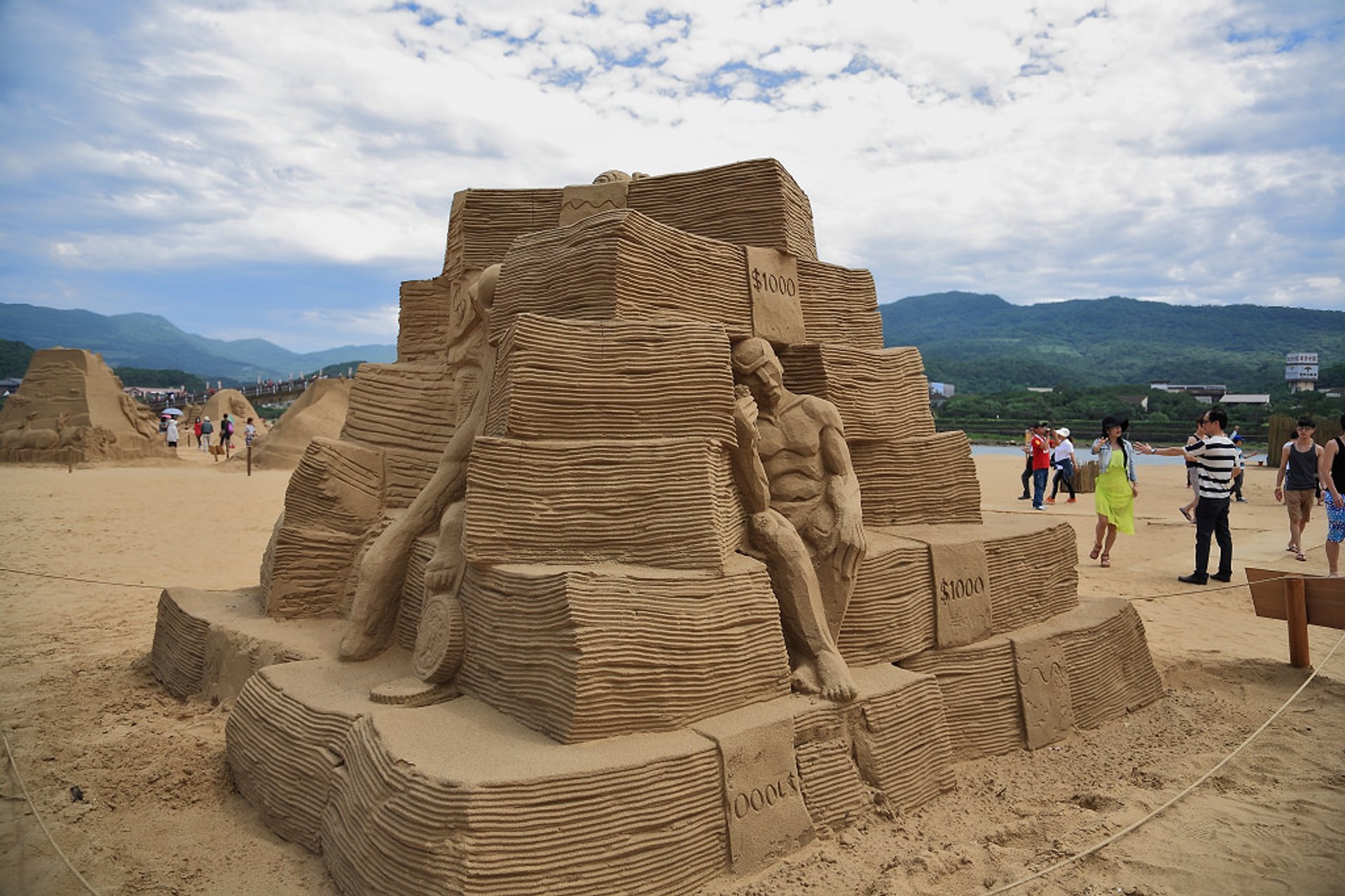 Sand sculptures are quickly becoming an international contemporary art with a surge in popularity in Taiwan. Every year it draws lots of artists from home and abroad to participate in the festival by creating their own unique sand sculptures. Here in Fulong, there is a 3-km stretch of beach with perfect soft white sand. This beach has been deemed the best beach in Taiwan for sand sculpting by the World Sand Sculpting Association. More and more people visit Fulong each summer to look at beach art or just spend a fun-filled day on the beach.
About 80 sculptures are created by the best international sand artists including unusual upside down and underground works of art. The upside-down sculptures are built on top of other sculptures which are shaped like cities. Such artwork creates an interesting mirage effect. The underground sculptures are executed about 1m below ground. Every year the festival has a different theme that inspires the artists. Childhood Memories and The World of Flowers were themes in the previous years. Before the actual festival, artists participate in a competition describing their projects and providing their ideas.
After the sand sculptures are finished, they are sprayed with a special non-toxic glue to keep them safe from the wind and precipitation. At the end of the festival, the sand, which was used to create the sculptures is returned to the beach and levelled down so that the site is not damaged by such a significant mass event.
Find hotels and airbnbs near Fulong Sand Sculpture Festival (Map)