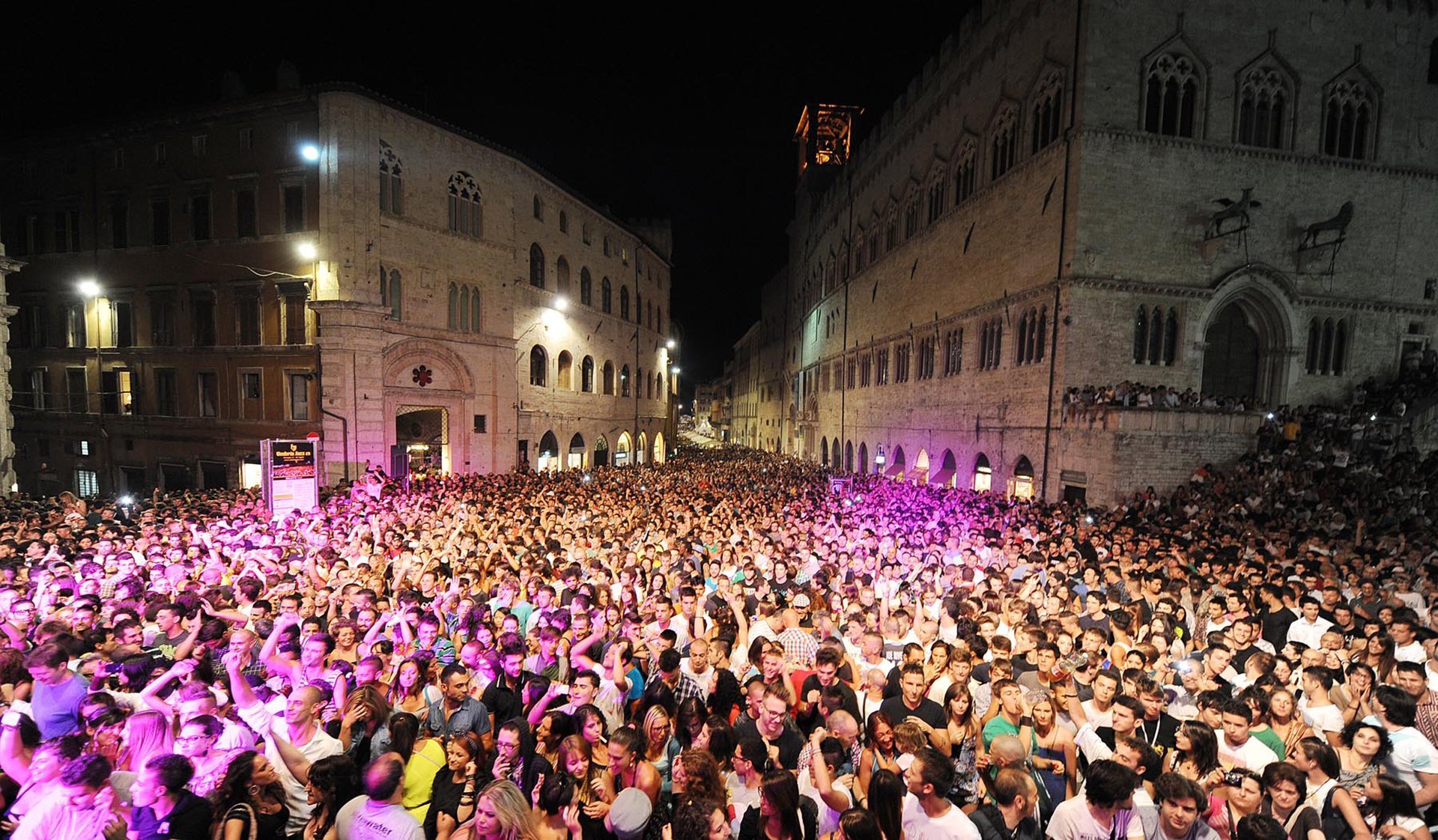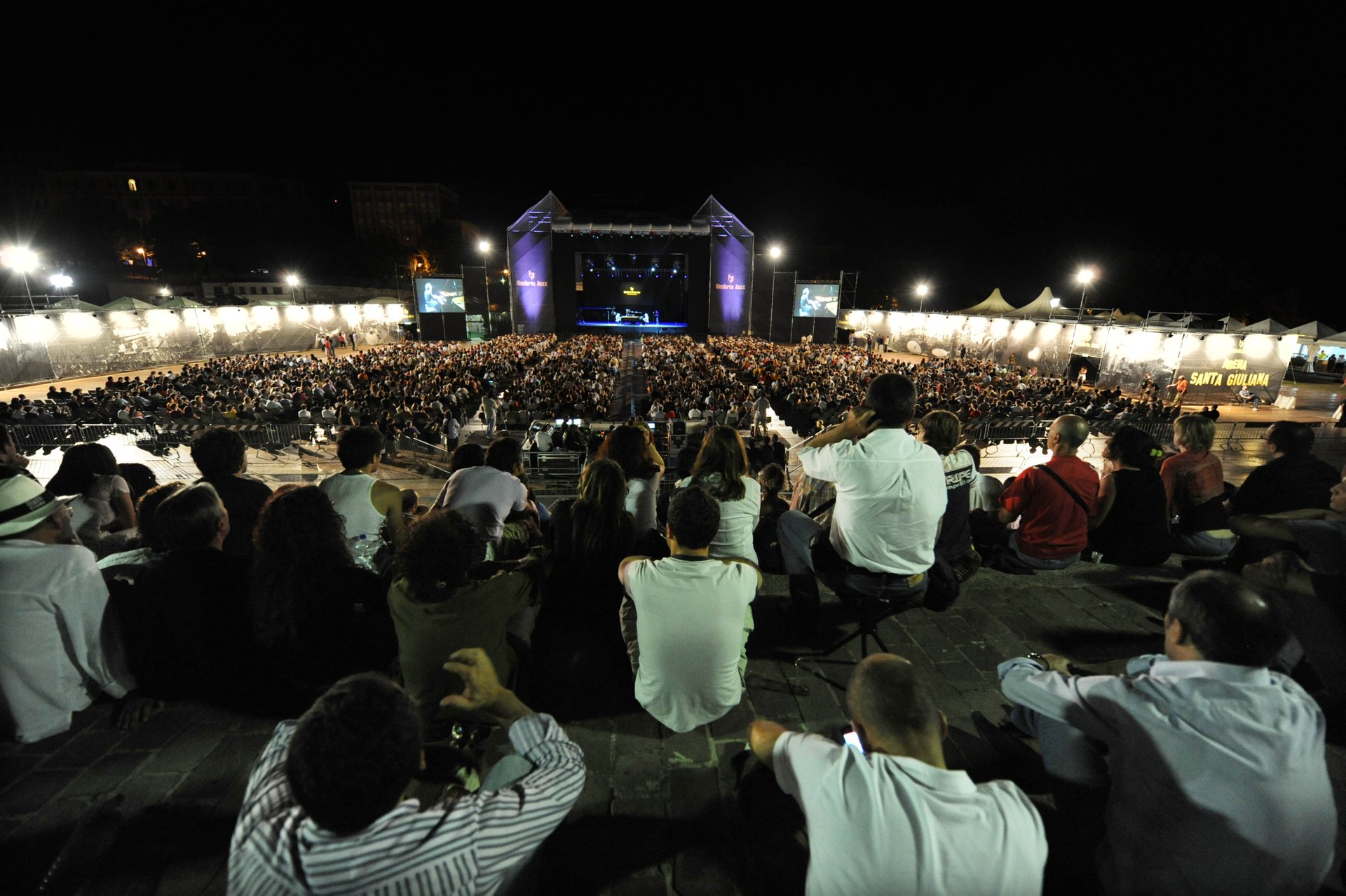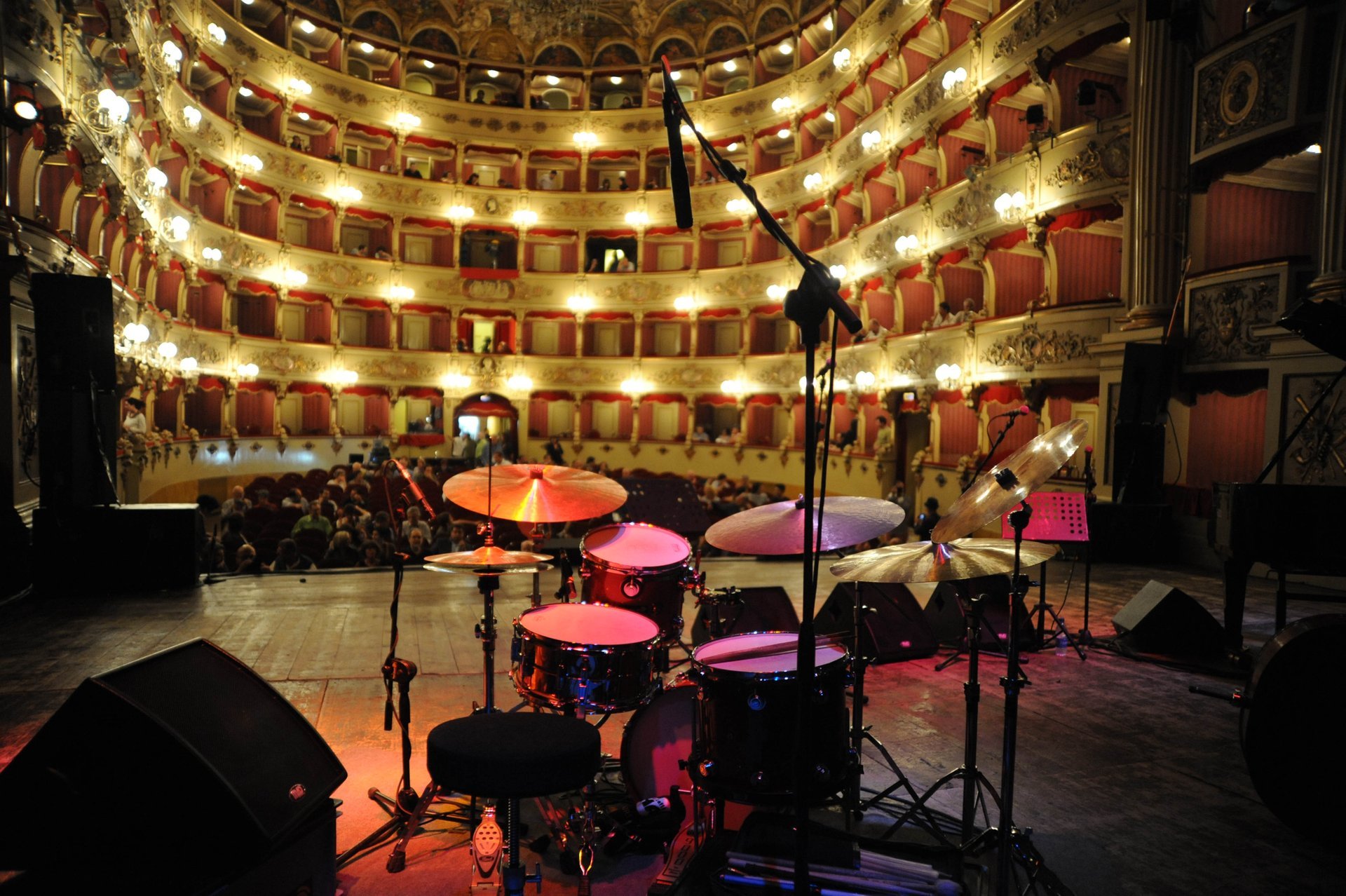 During three editions of Umbria Jazz, the cozy medieval streets and squares of Perugia, Orvieto, and Terni turn into a jazz kingdom. Umbria Jazz is the most well-known festival of Umbria: the best Italian and International Jazz musicians perform at the Arena Santa Giuliana, Oratorio Santa Cecilia, Piazza IV Novembre, Carducci gardens, the Pavone theatre, and other indoor and outdoor venues. Some of the festival's events are free, but the main concerts require tickets.
The Umbria Jazz Festival was first held in 1973, when local entrepreneur and jazz fan Carlo Pagnottathe organized the concerts of Aktuala, Thad Jones & Mel Lewis Orchestra in Villalago, Piediluco. Since then, the concept of high-quality music in most beautiful locations have become the main feature of the festival. Concerts take place in Piazza del Popolo in Todi, the Romano theatre in Gubbio, Piazza San Francesco in Umbertide, and the Albornoz Fortress in Spoleto.
Since its inception, many famous artists have performed at Umbria Jazz. The festival's past lineups included jazz legends such as B.B. King, Burt Bacharach, Tony Bennett, The Chainsmokers, George Benson, Dee Dee Bridgewater, James Brown. Also, the festival hosted such stars of the world music as Eric Clapton, Natalie Cole, Miles Davis, Elton John, Alicia Keys, Simply Red, Carlos Santana, Prince, and Sting.