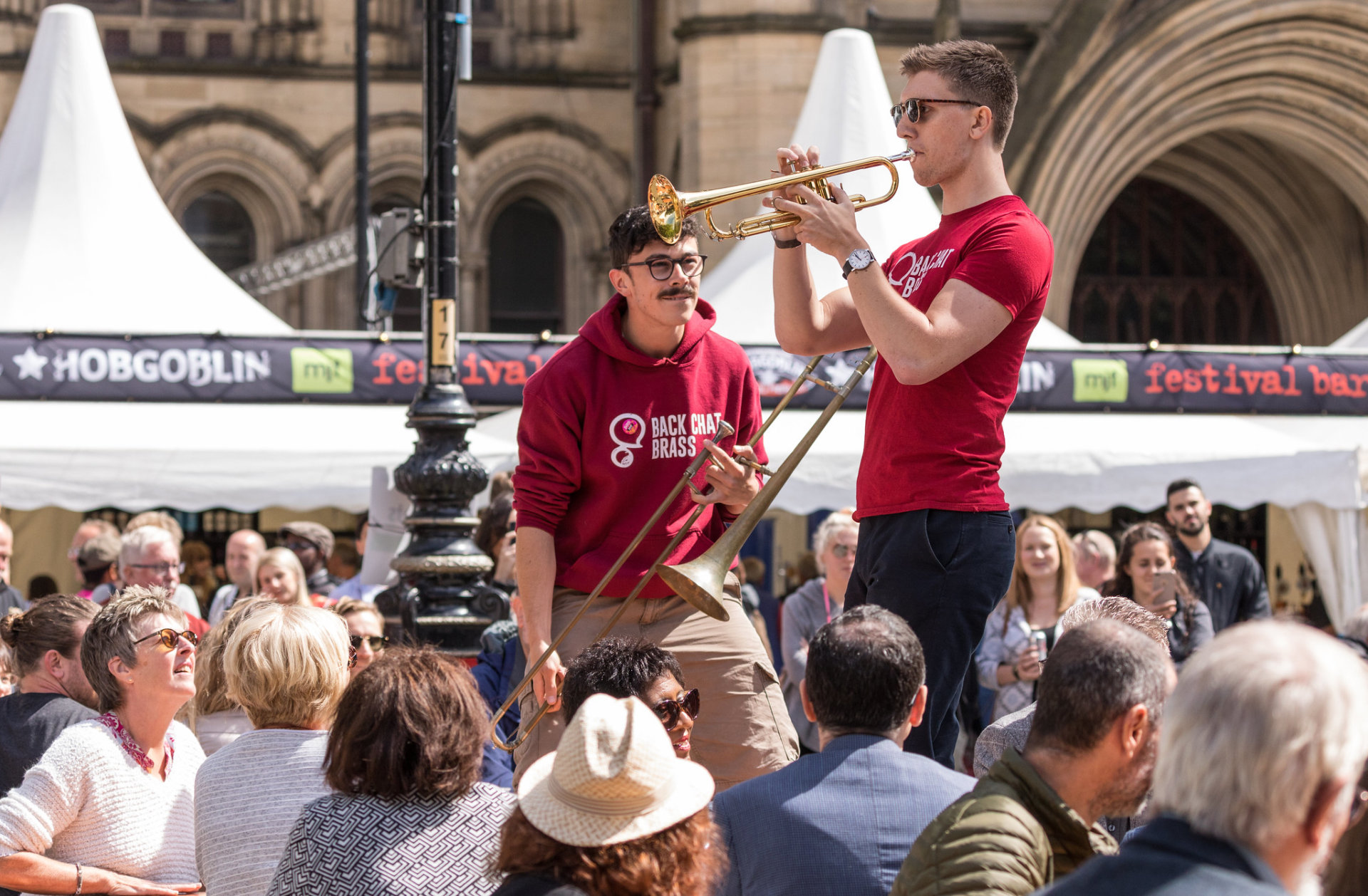 The annual Manchester Jazz Festival has lured jazz buffs to the city since 1996. Due to this fact, the festival is recognized as Manchester's longest-running music event. Initially, it was crafted to be a single-day showcase, but it has grown into a behemoth revelry, spread out over ten melodic days, usually in the second half of May. The program features dozens of gigs and hundreds of artists, representing the world of contemporary jazz from North West England and beyond. So why not dive into the laid-back atmosphere and make life-long memories?
The festival is comprised of a plethora of events, held daily across various venues in City Center. With live music, food, and drinks, the opening weekend sets the vibe for lasting merriments. Check out weekday gigs at Saint Ann's Church, nightly gigs at Matt & Phreds Jazz Club, and cap it all with a weekend-long party at Band on the Wall. The prices depend on the event you choose and range from free to £30+.
More information about the schedule, headliners, tickets, etc., is available on the Manchester Jazz Festival's official website. Also, you can contact the organizers via Facebook. Find the links in the External Resources at the bottom of the read. Also, consider booking nearby accommodations for your comfortable stay from the map below.
Find hotels and airbnbs near Manchester Jazz Festival (Map)