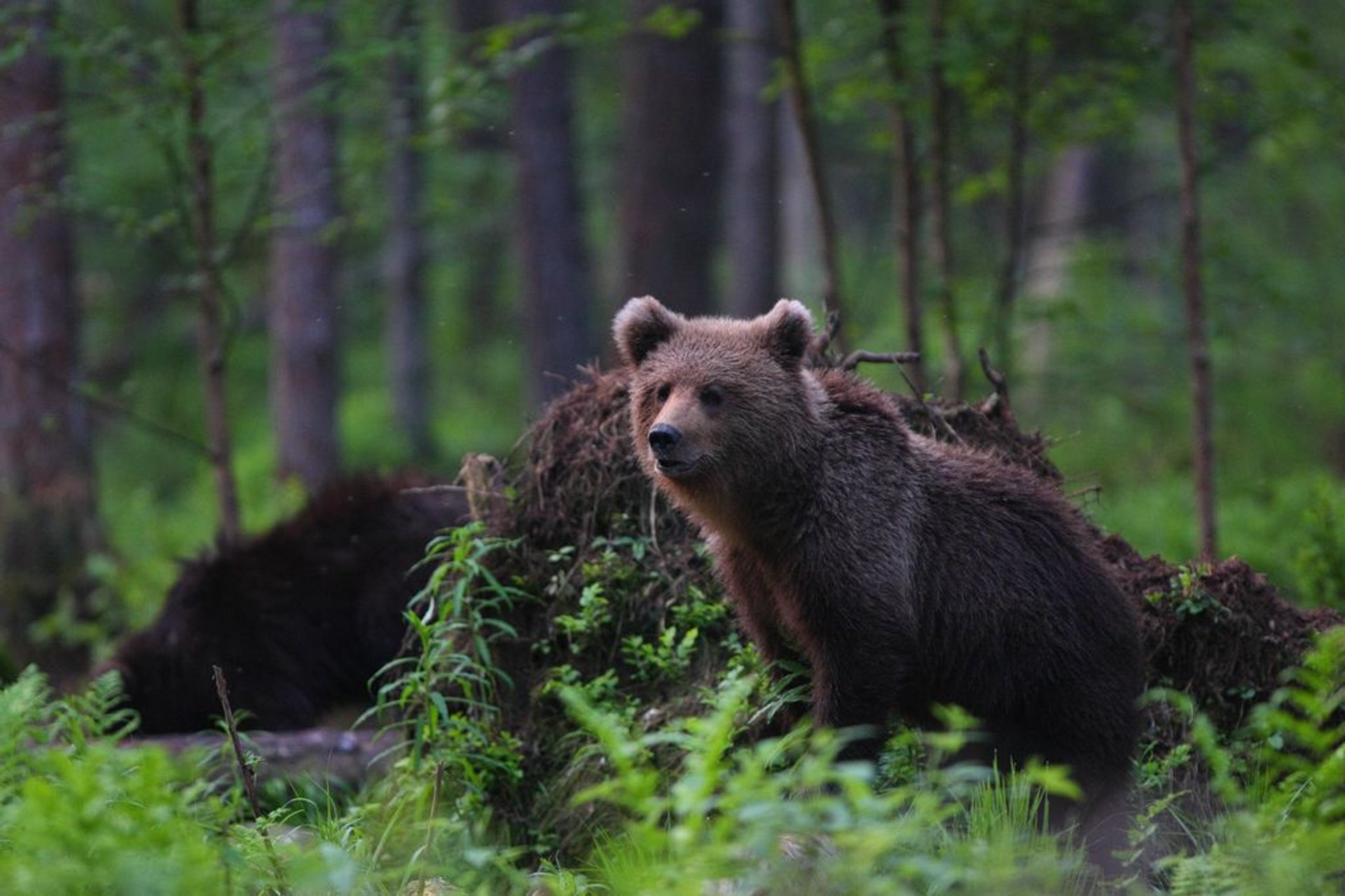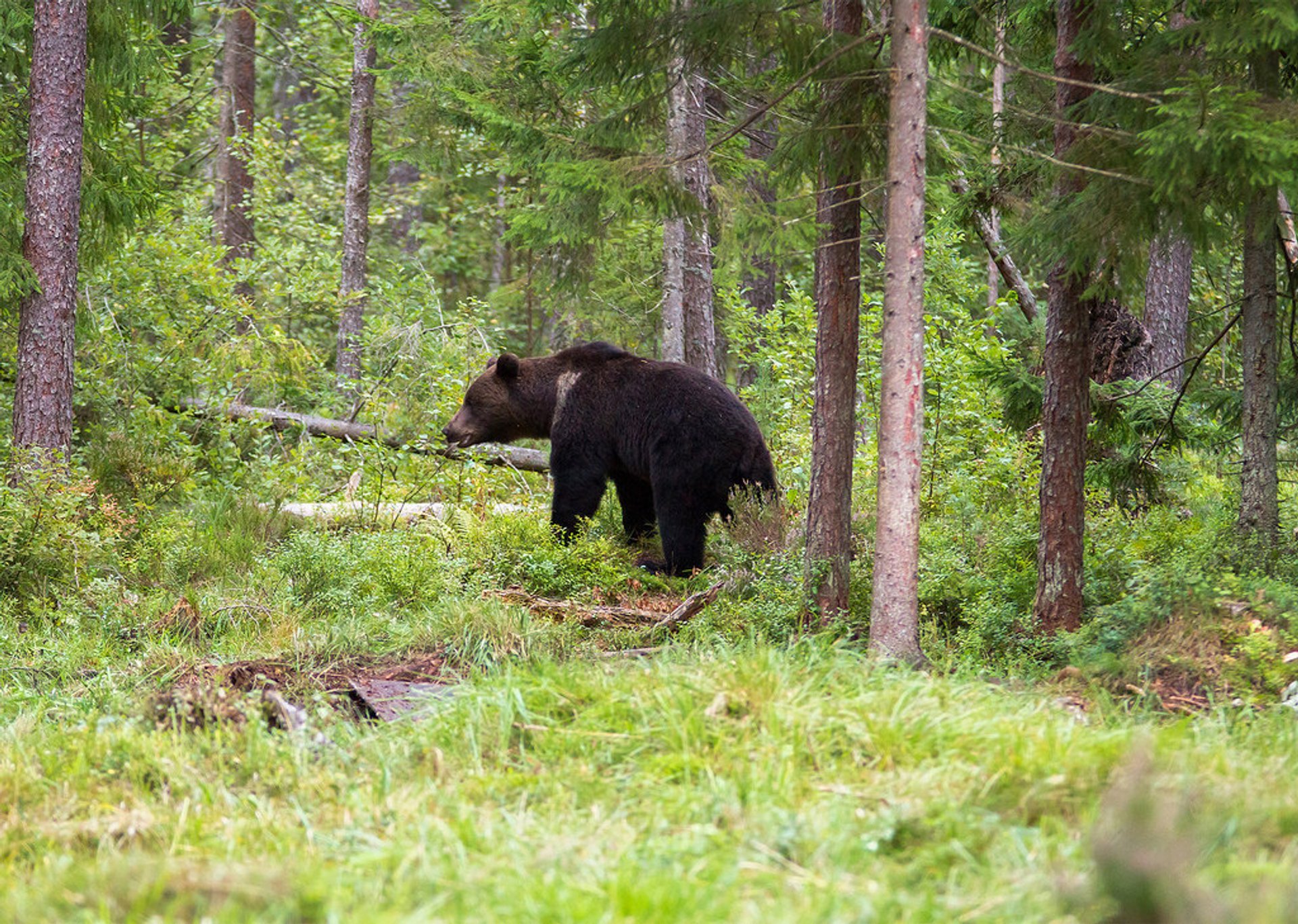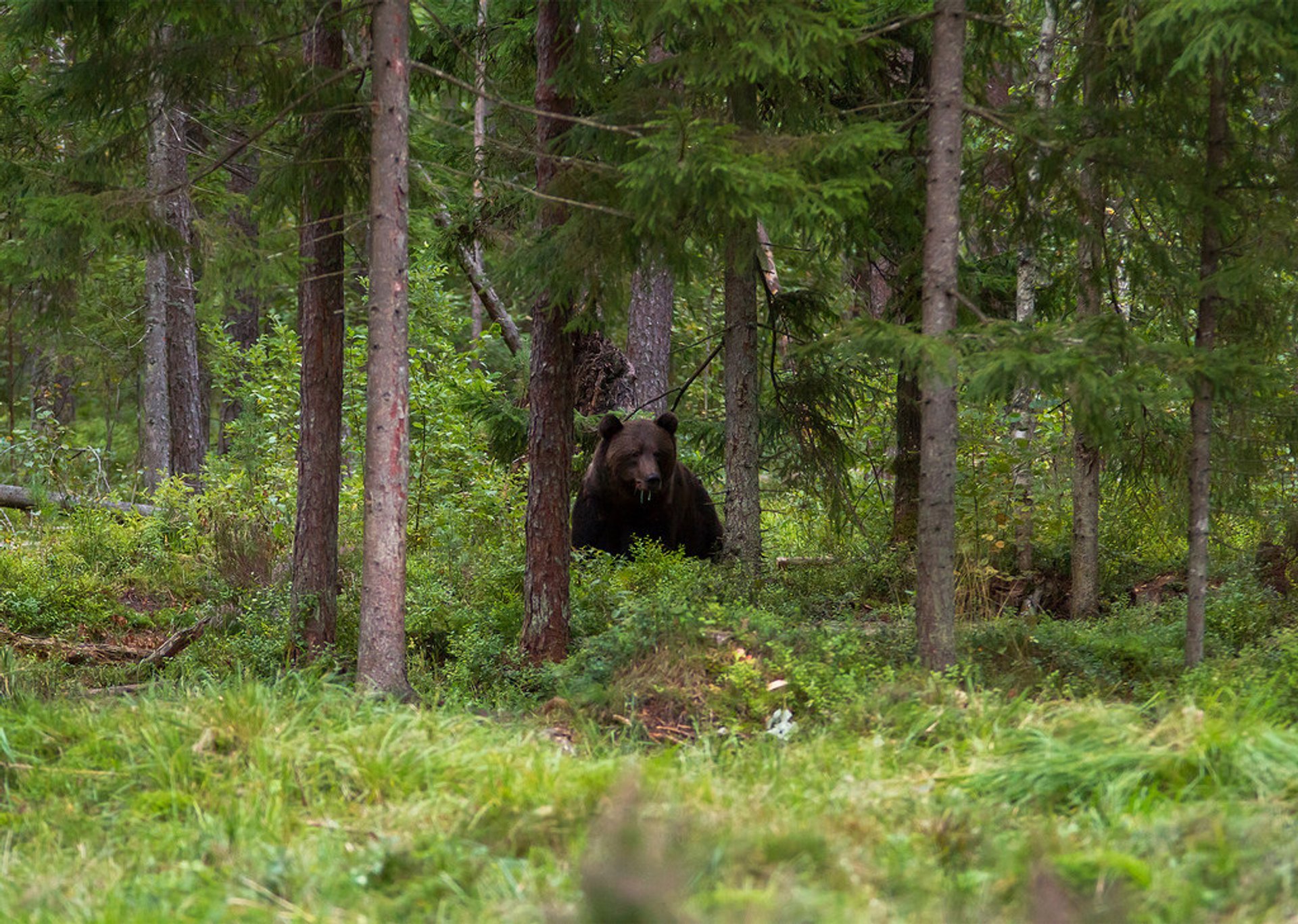 ©
Remo Savisaar / Visit Estonia
Estonia's wild nature impresses with its variety and amount of species. The current brown bear population is over 600 individuals and still rising. They are mostly located in the north-eastern part of the country.
Bears hibernate from November till the end of March. You can meet them wandering in the forest from the beginning of April when they come out with their newborn cubs. Though the best time to observe them is during bright nights from May to June.
In August and September, they look for wild berries and other food in the forests and oat fields. In September and October bears try to find and collect as much food as possible for their winter hibernation. You can enjoy watching bears during organised group and private tours. There are special hiding places with all necessary accommodations and the best places for observing and taking pictures. The guide will provide everything you want to know about brown bears and can lead the group to the best places using his well-honed tracking experience.