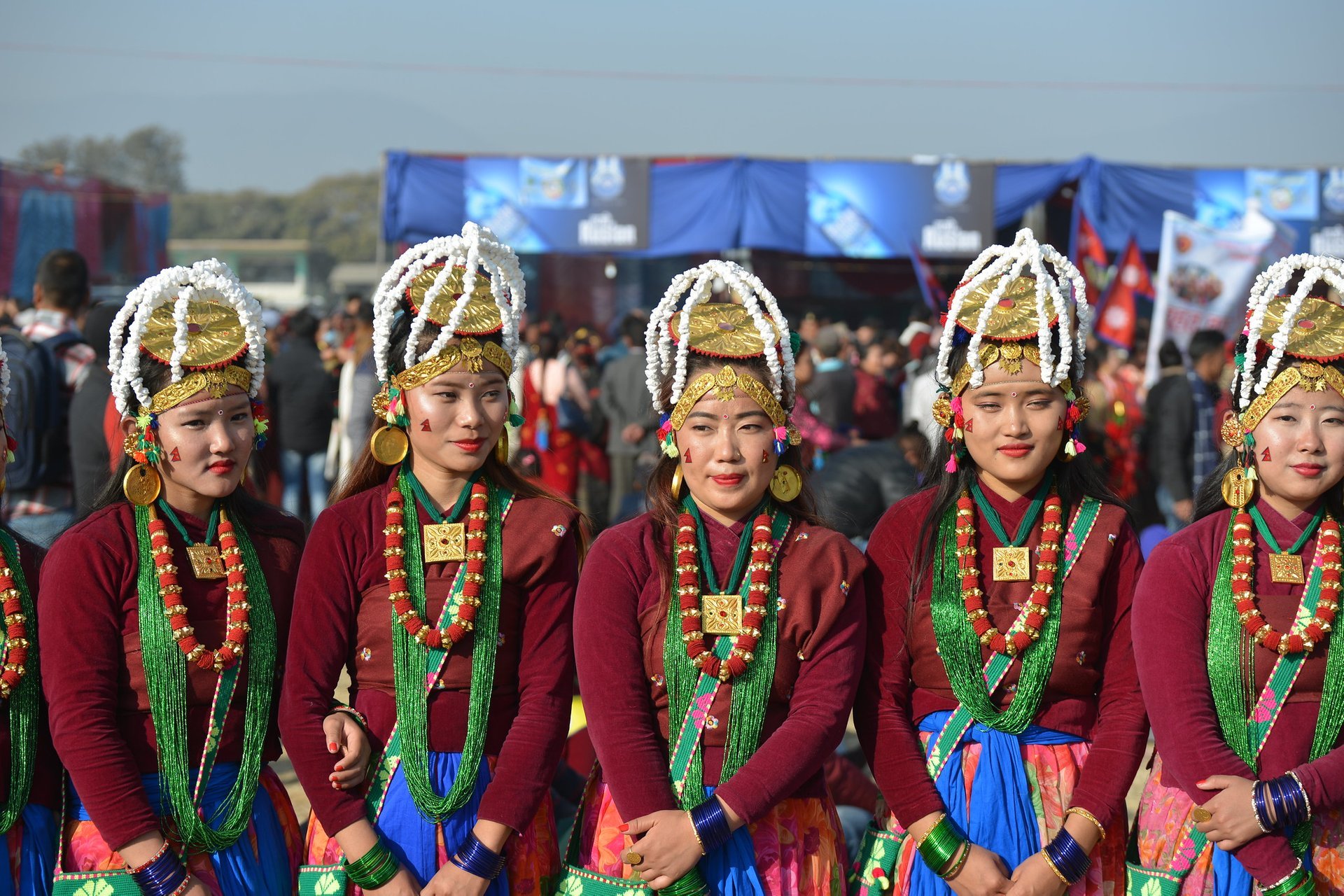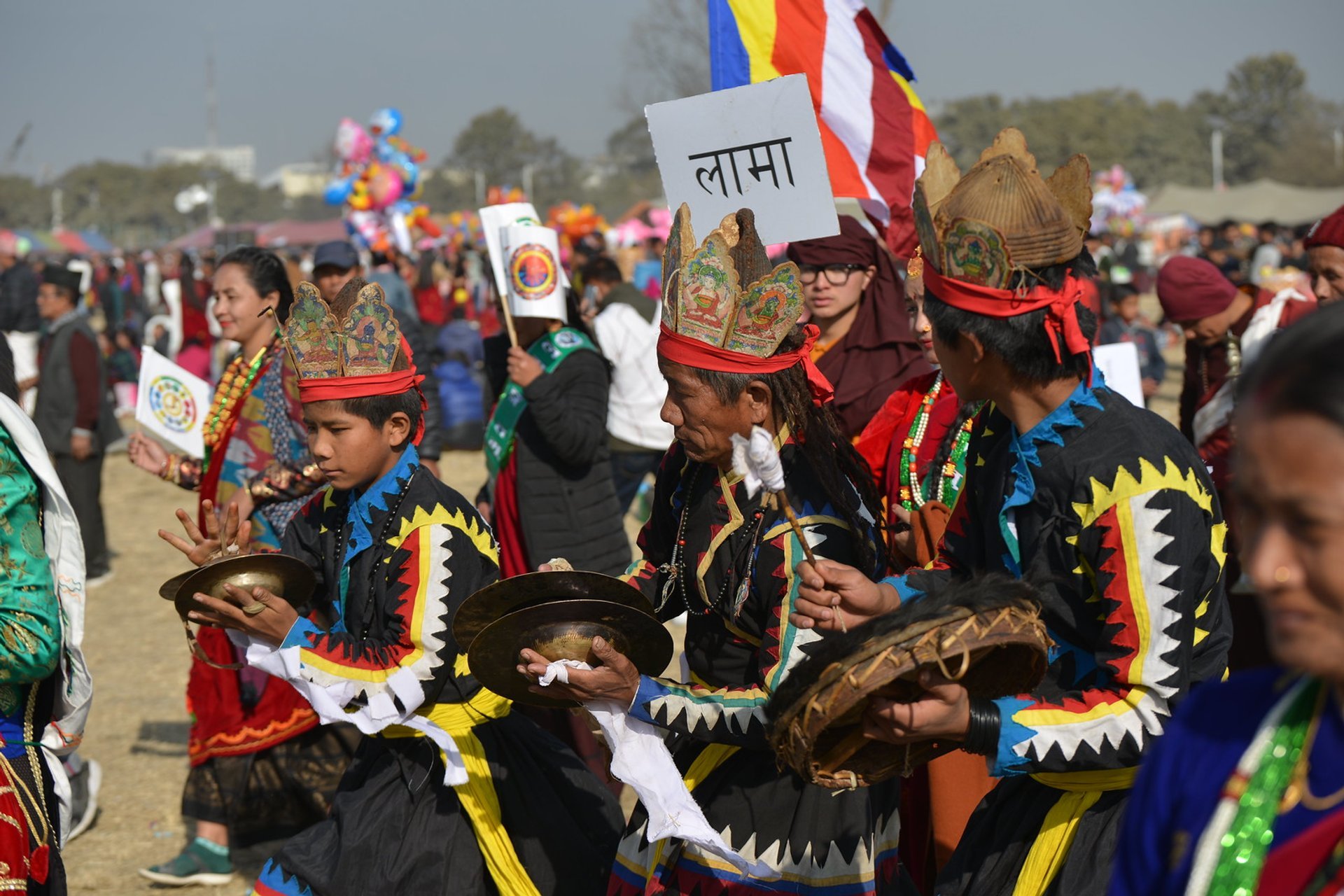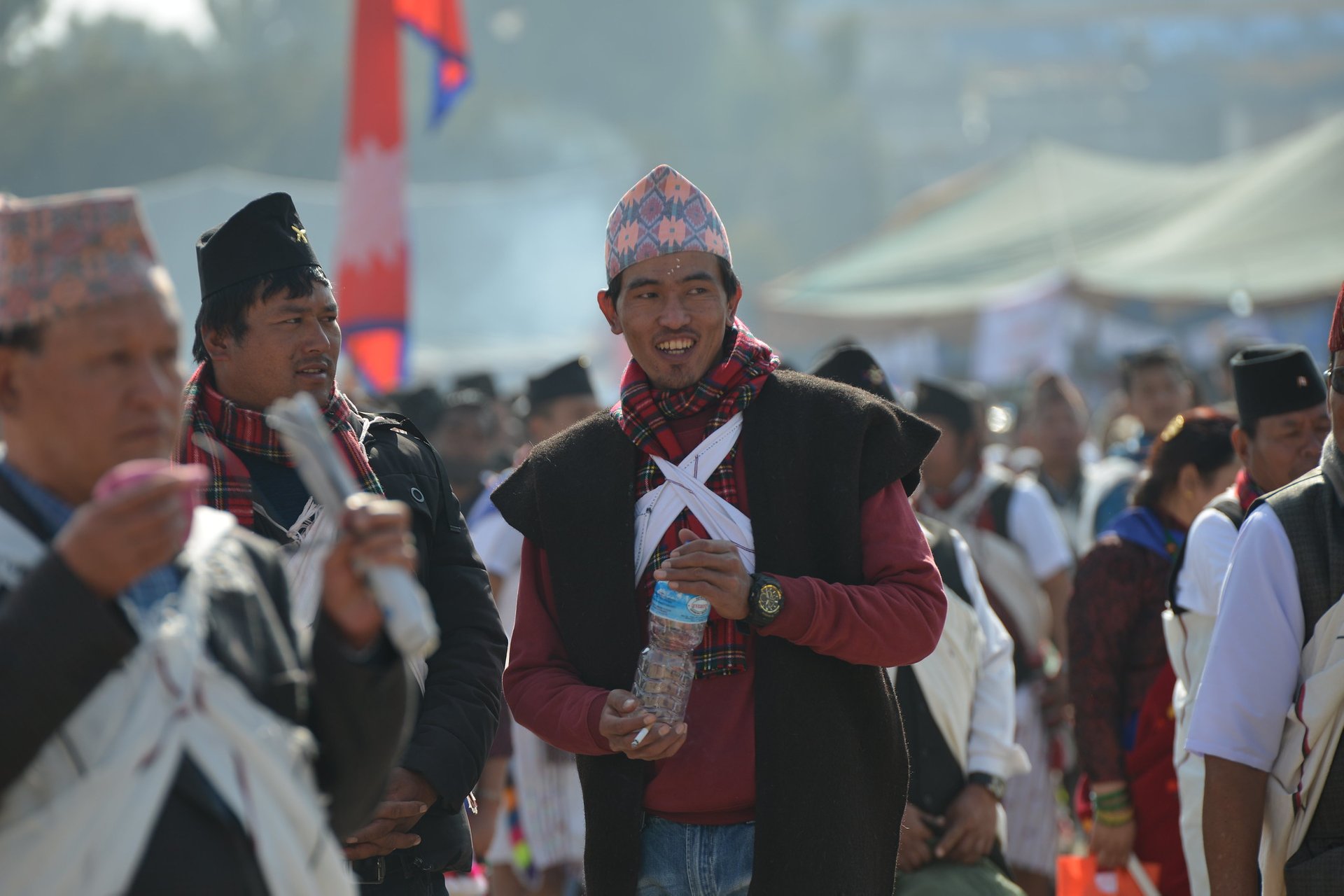 For all Tibetan-speaking people of Nepal, Tibetan New Year is a major holiday. It is celebrated for 15 straight days, but the main festivities occur during the first three days. During the first day of the festival, "Changkol" is made. Changkol is a special New Year dish based on pastry and dried cheese. On the second and third-day​, folk dances are performed, and people visit temples for blessings.
Lhosar at Tudikhel
In Kathmandu, there is a large Gurung community (also called Tamu), which celebrates Sonam Lhosar Festival at Tudikhel. It's a vast grass field located in the center of the Nepali capital, which is often used for massive celebrations. Lhosar festivities in Tudikhel feature sports, competitions, traditional dances and songs, rallies and picnics. People play damfu drums, an authentic instrument of Tamu people. Ladies wear colorful traditional costumes and jewelry. Tama men wear their traditional wool jackets and hats.
On the occasion of Lhosar, a huge celebration is also held at Boudhanath, one of the largest stupas of Nepal and Kathmandu Valley, that is located 7 mi(11 km) from the center of the Nepali capital. Thousands of devotees flock there to get their New Year blessing.
Lhosar is the most important festival of the year for Gurungs or Tamu communities, a showcase of their national outfits and culture. It also marks the end of winter and the beginning of spring across Nepal.