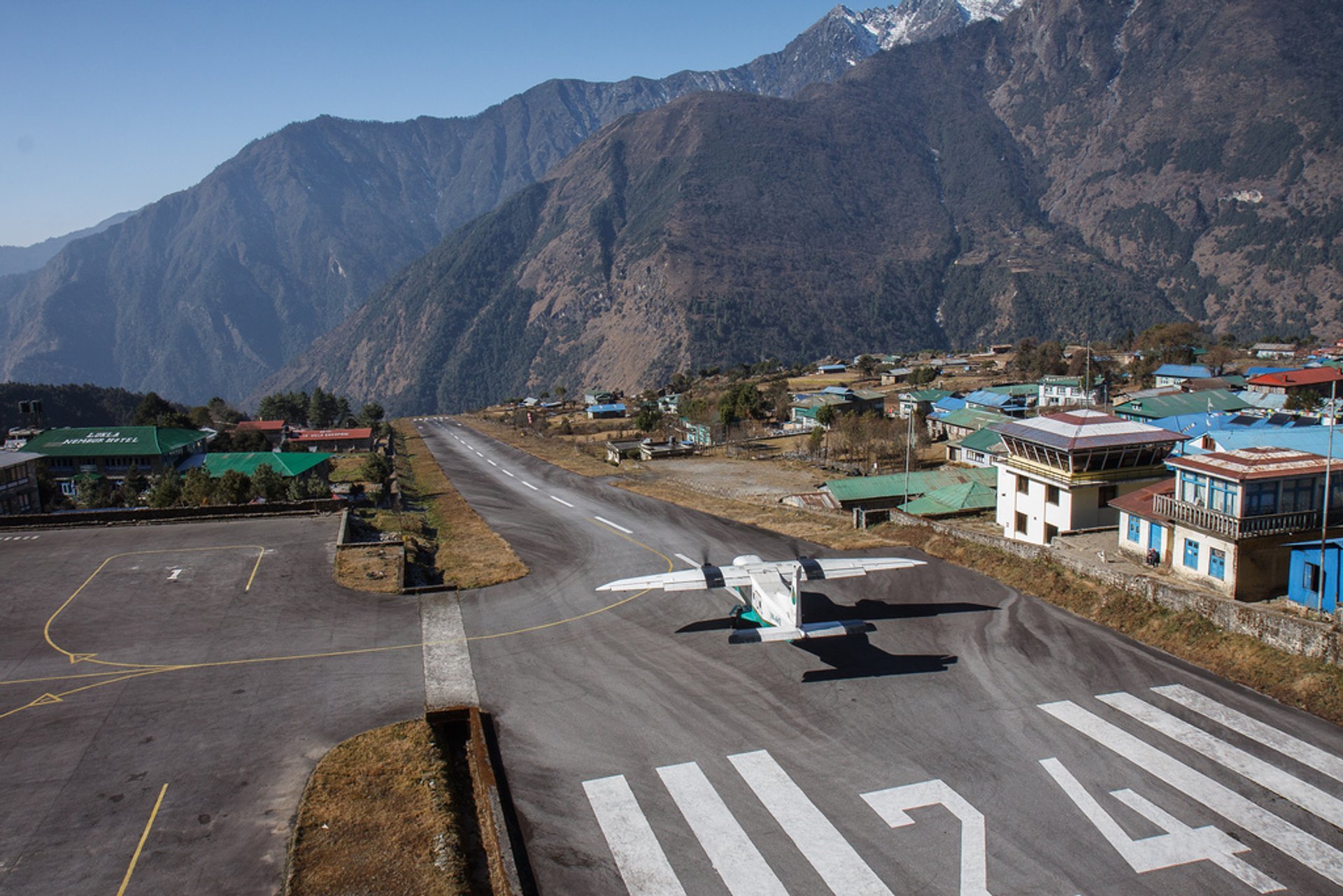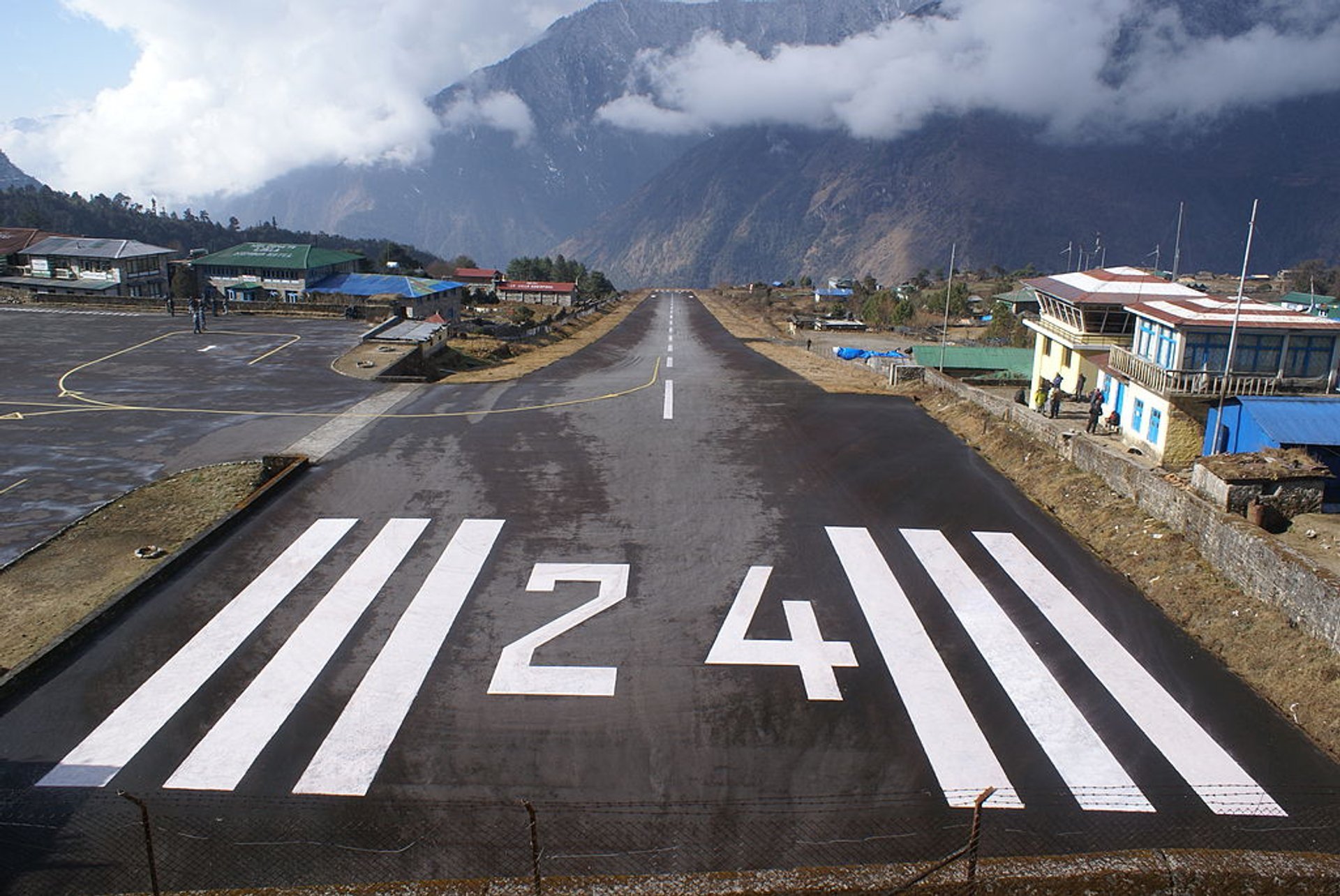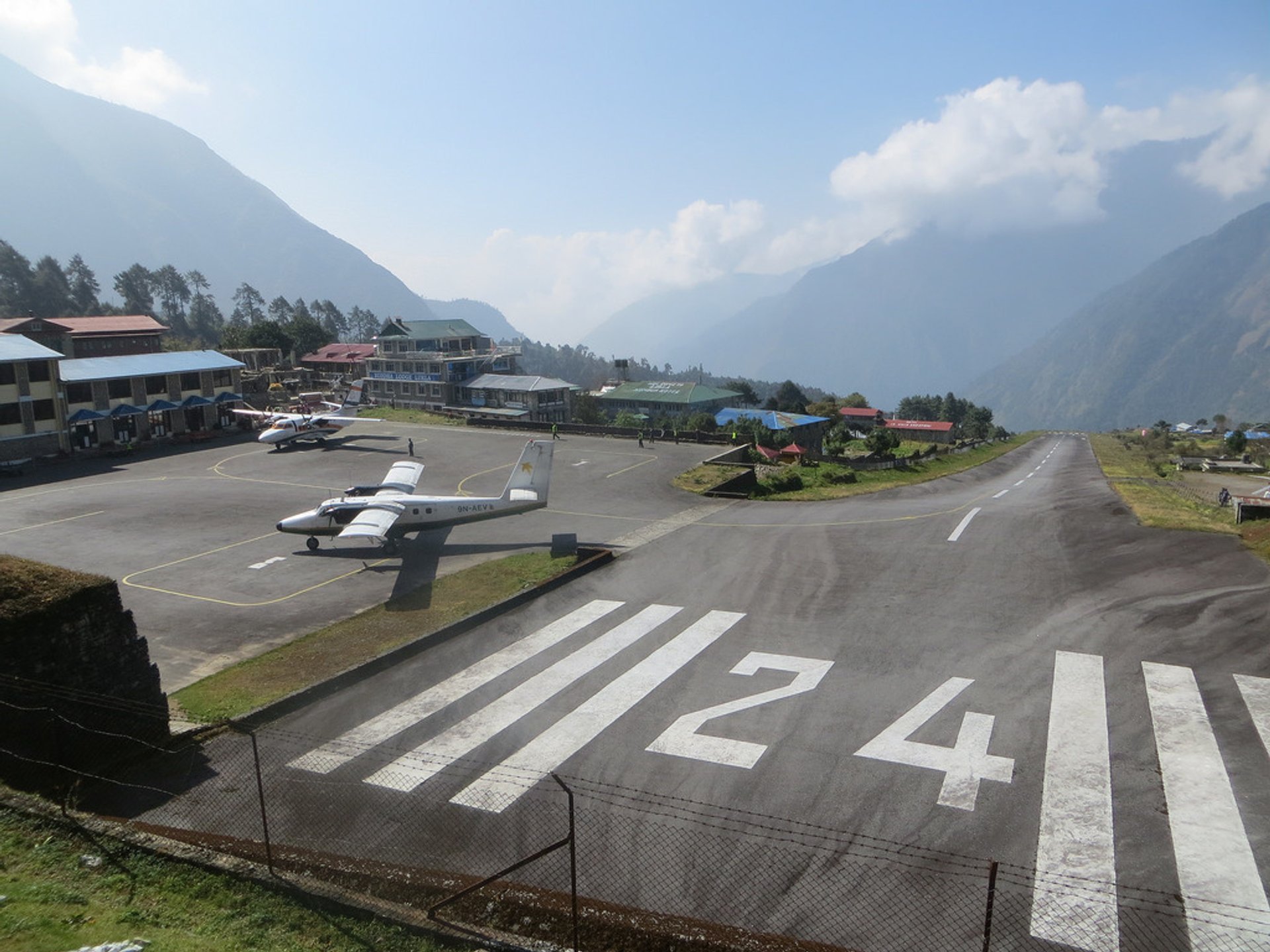 Lukla is a town where many climbers start their ascent to the Mount Everest Base Camp. If you decided to conquer the mountain, your adventures might start as soon as you arrive. After all, Tenzing–Hillary Airport, also known as Lukla Airport, was rated the most dangerous on the planet. It is located in Khumbu, Solukhumbu District, Province No. 1, in Eastern Nepal. Built in 1964, it has the elevation of 2,845 m.
The Lukla Airport won't forgive the slightest misstep in landing or takeoff. Due to the complexity of landing at the airport, only highly experienced pilots, with at least 100 short-takeoff-and-landing (STOL) missions, can fly here. At Lukla airport departing and arriving planes have to use a single runway. A 1500-foot runway with a 12% incline, which was paved only in 2001, drops into a river valley. And there is high terrain right beyond its northern end.
There are flights between Lukla and Kathmandu almost every day during the climbing season, which is spring and autumn. Summer monsoon season starts in June and sometimes continues till mid-September. The airport is often closed due to high winds, clouds, and poor visibility.
Find hotels and airbnbs near Lukla Tenzing–Hillary Airport (Map)