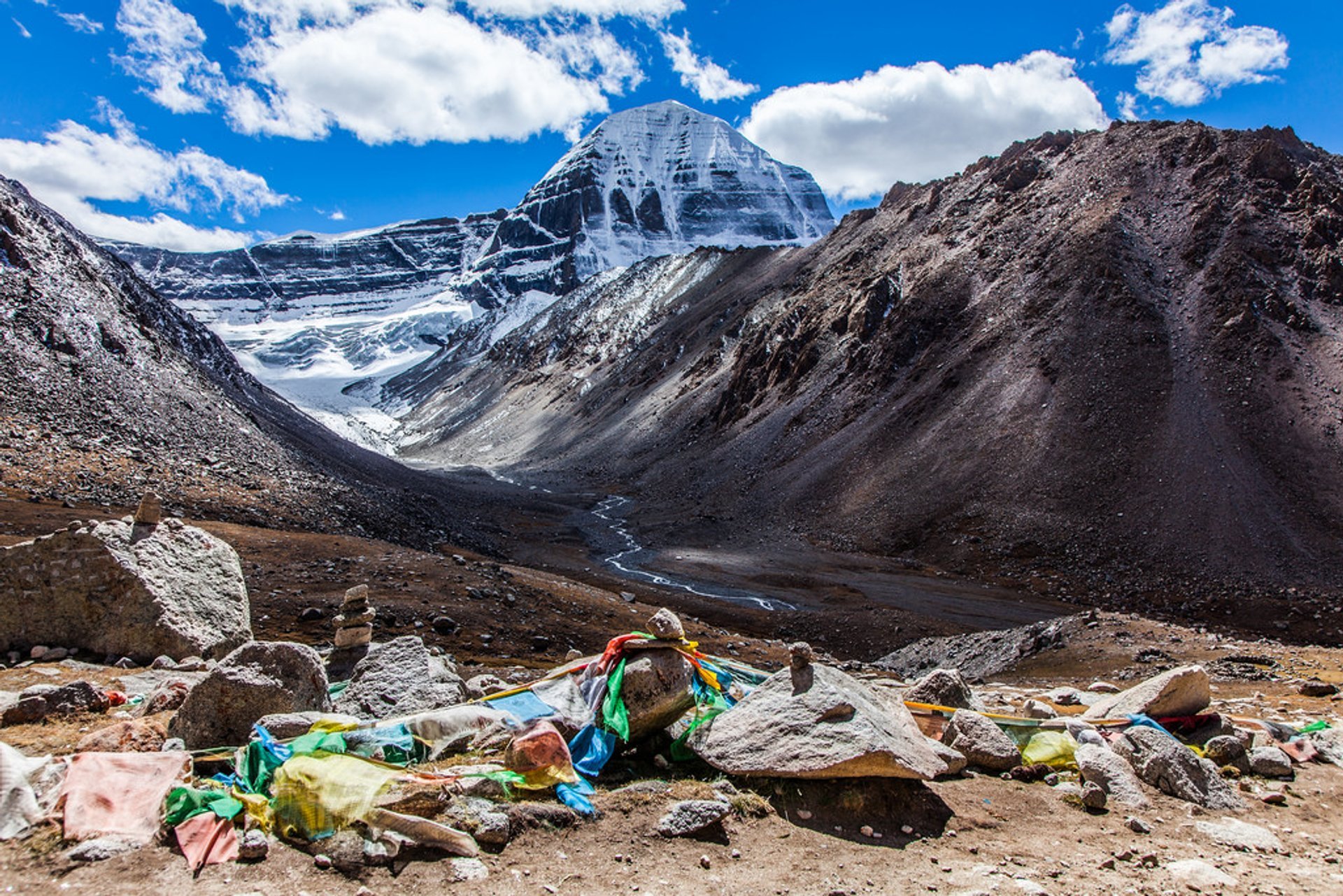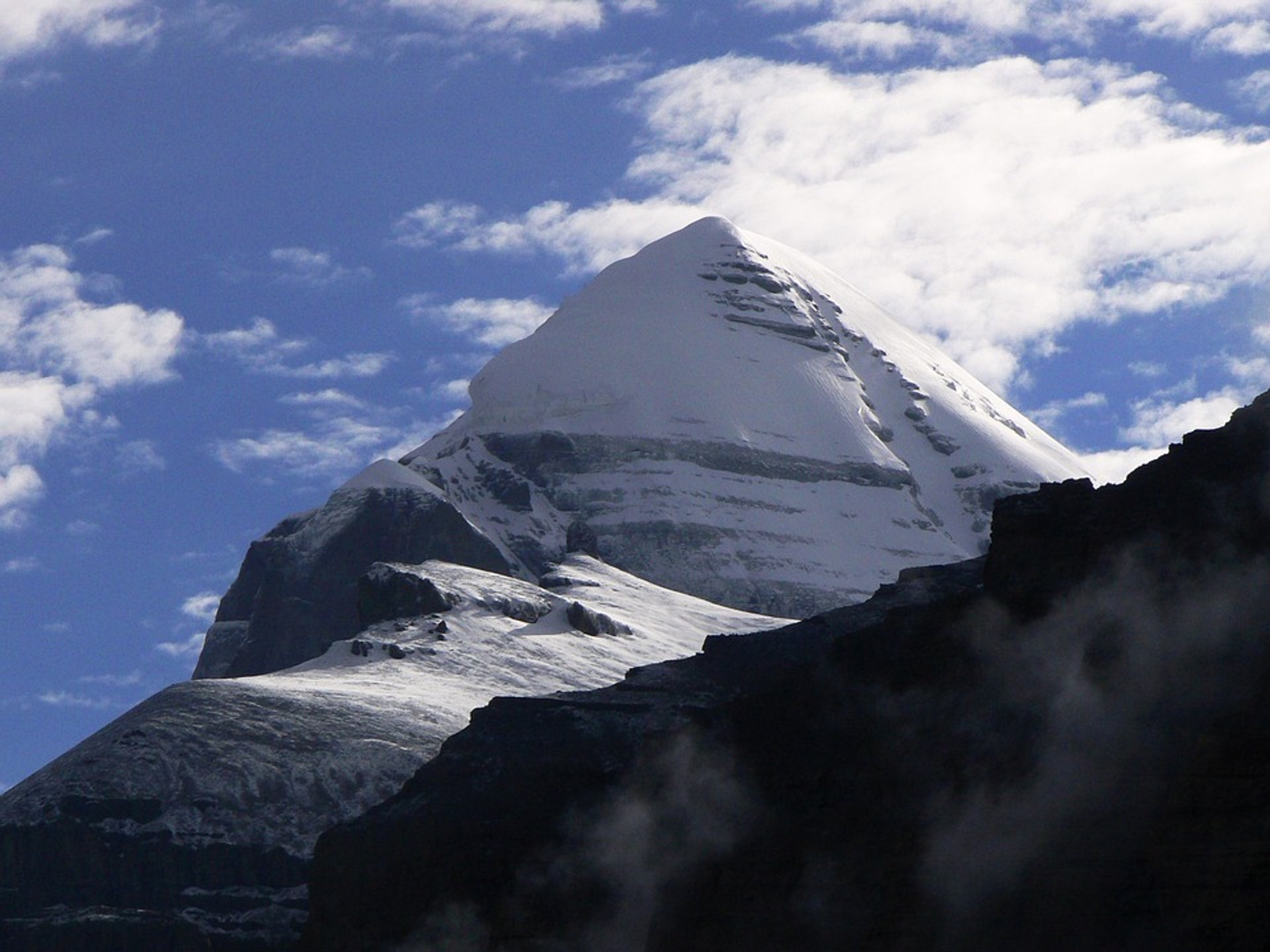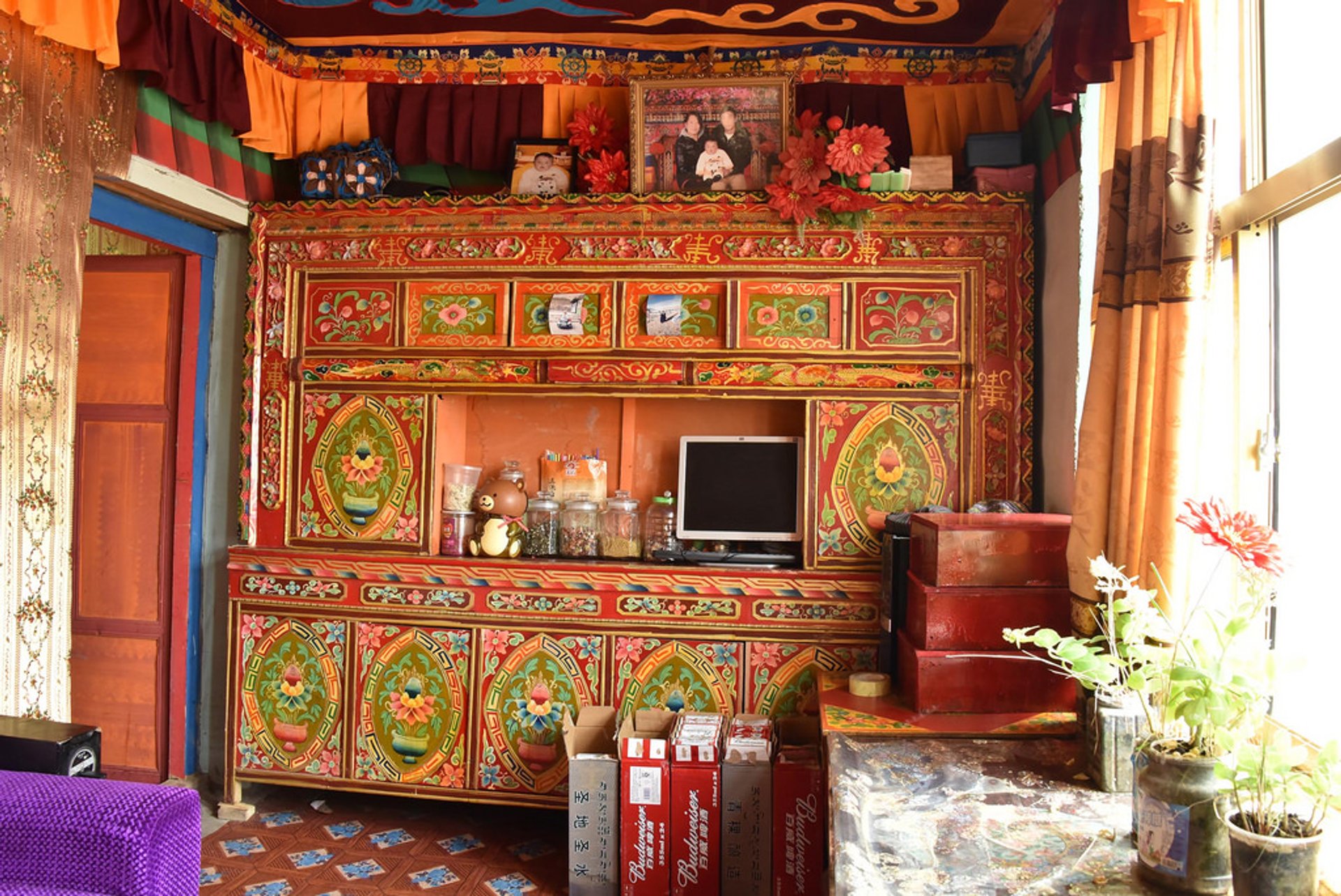 Mt. Kailash is the holiest mountain in all of Asia. Millions of Buddhists and Hindus flock here every year for the "kora"—a pilgrimage journey.
The starting point is the small town Darchen where you can find pilgrim shops, hotels, and restaurants. In these places, most of the visitors spend a night before setting off.
The best time to hike to Mt. Kailash is from April until June and from September till mid-October. At the beginning of summer, the local nature comes to life. Clear blue sky, sunny weather, green meadows, and clear water can be found along the way. From the top of the mountain, you can marvel at an excellent view of western Tibet.
During the autumn months, you can view fantastic golden colours everywhere around you and see the mountain in a completely different landscape. Cold weather comes to this place early and brings heavy snow and ice. It is not recommended to visit the Ngari region in winter, as trekking during this time can be too dangerous. Before visiting this sacred mountain, plan and book your trip in advance. During the peak season, the tourist and pilgrim flow is huge.
Find hotels and airbnbs near A Hike to Mt. Kailash (Map)