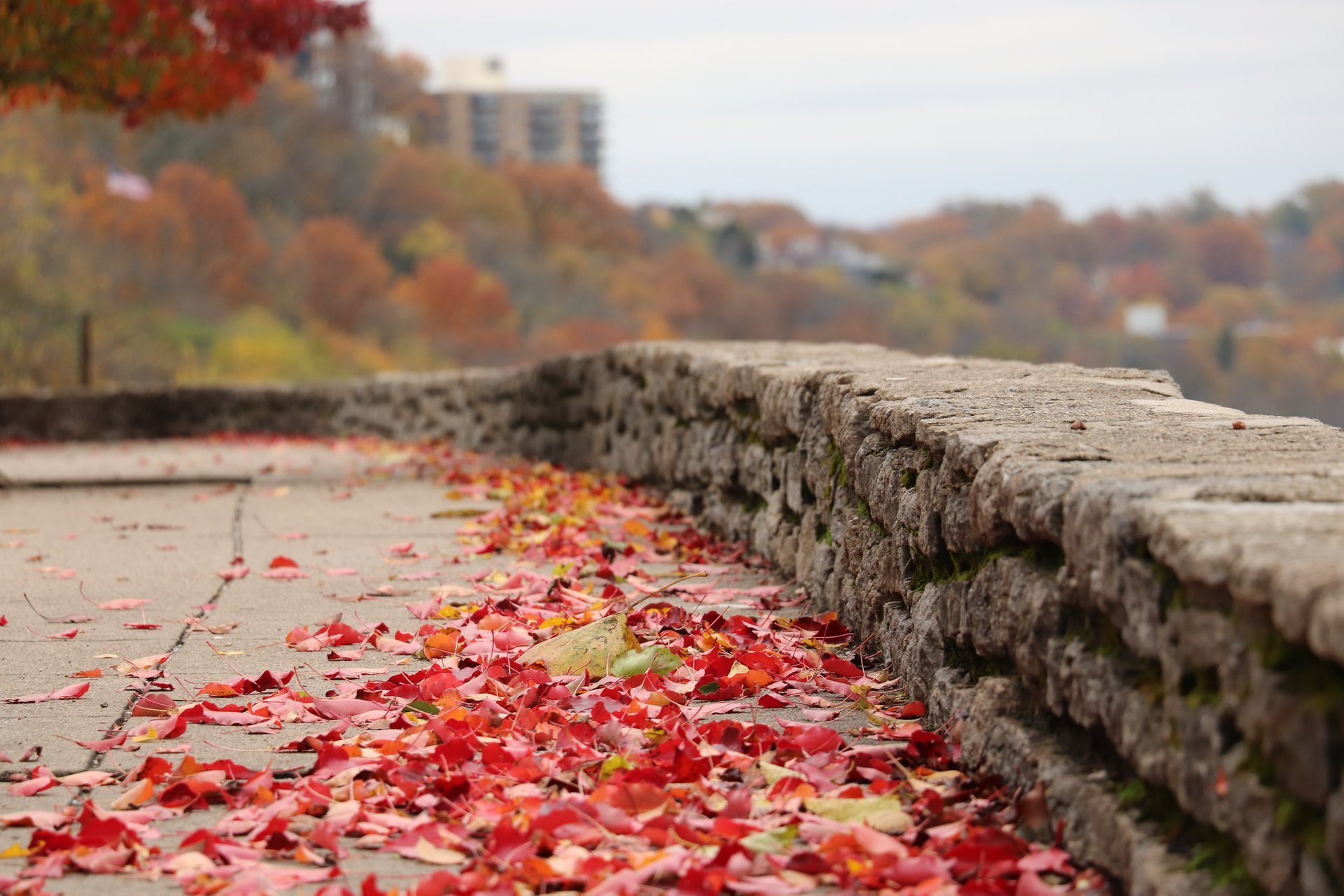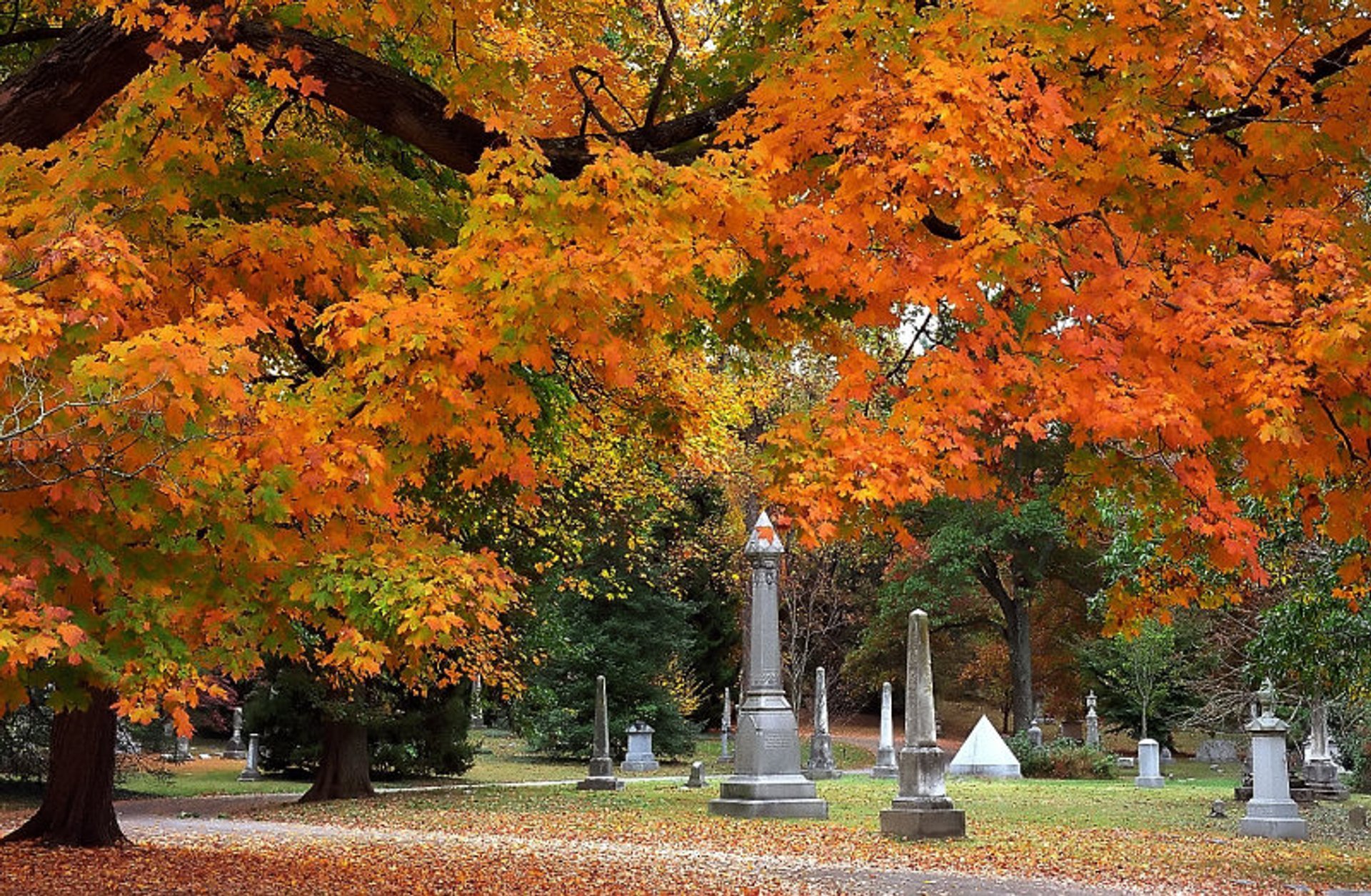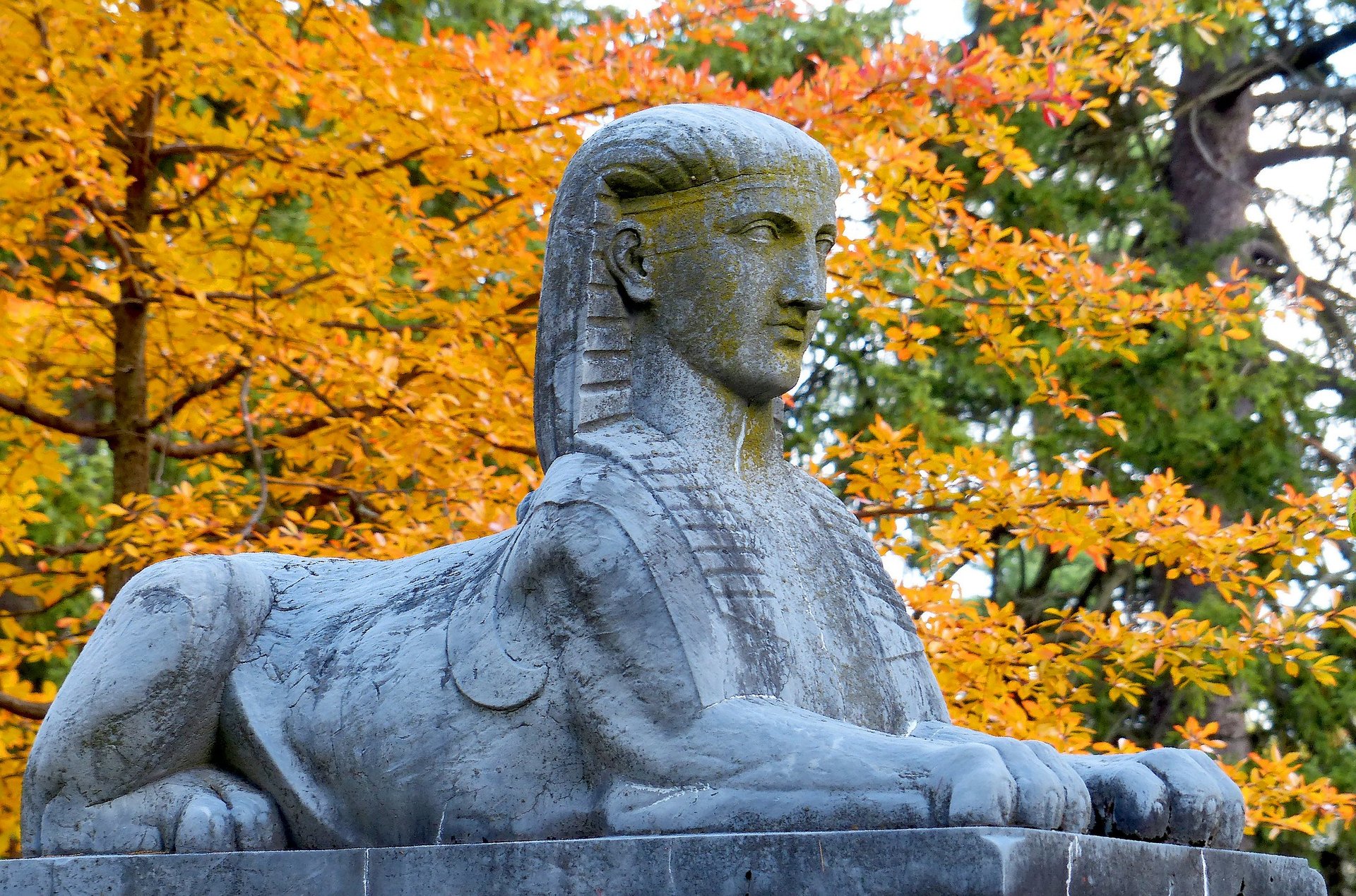 Fallen leaves at Eden Park, Cincinnati
See accommodations nearby
Fall is a magical time in Cincinnati with vibrant fall colors and festivals to cheer you up. Explore the beauty of the season in Cincinnati and beyond in places like Spring Grove Cemetery, Caldwell Nature Center, and Sharon Woods Park. To warm yourself up for the season, join the largest Oktoberfest in the US in late September. Then enjoy the city's transformation throughout the month of October.
When do the leaves in Cincinnati change color?
Southwest Ohio, where Cincinnati belongs, sees the first slight change in foliage color at the end of September and early October. The first week of October brings the first relatively solid promise of fall, but the colors are still somewhat patchy. The colors reach their peak by the third week of October; so, leaf peeing in Cincinnati is usually best in late October. Fall colors might linger well into November, but frequent rains end the fall foliage season abruptly.
Where to see fall foliage in Cincinnati?
Cincinnati boasts numerous parks and gardens to take in the seasonal colors. One of the prime fall foliage spots closer to the city center is Ault Park. A dozen hiking trails, all about a mile long, offer walks suitable for all ages and abilities. Ault Park also boasts excellent views of the Kentucky hillsides across the Ohio River. A bit further from downtown, take a stroll or join a tour at Spring Grove Cemetery and Arboretum, where the beauty of sculpture and architecture meets the charm of the autumn trees. In this part of Cincinnati, you can also go to the Caldwell Nature Center, where 3.5 mi (5.5 km) of the trail will take you through the exhibition of vivid maples, tulip poplars, ash, and elm trees, exposing the palette of yellow, orange, and red. Sharon Woods Park in Hamilton County offers multiple spots for viewing the fall colors. Go on a hike on the Gorge Trail to see deep ravines and cascading waterfalls surrounded by maple, beech, hickory, and walnut trees. If you are into cycling and would like to spend a day out of the city, go for a ride along the Loveland Bike Trail, a flat paved trail along the Little Miami River. Loveland Bike Trail is a segment of the 70 mi (110 km) Little Miami Scenic Trail that follows the old railway line and runs from Milford to Springfield, Ohio, through the Little Miami State Park. The park is shaped as a trail corridor offering picnic tables, restaurants, restrooms, and beautiful scenery along the way. The best drive-around fall foliage viewing is in Mt. Airy Forest. All the roads in the area promise stunning leaf color. For spectacular crimson and purple hues, head to Ponderosa Ridge (areas 22 & 23) filled with sour gum trees.
Before heading to Cincinnati for leaf-peeping, check the fall colors forecast and pick a place or two to make sure to catch the beauty of the season in the 'Nati.'
Find hotels and airbnbs near Fall Colors (Map)