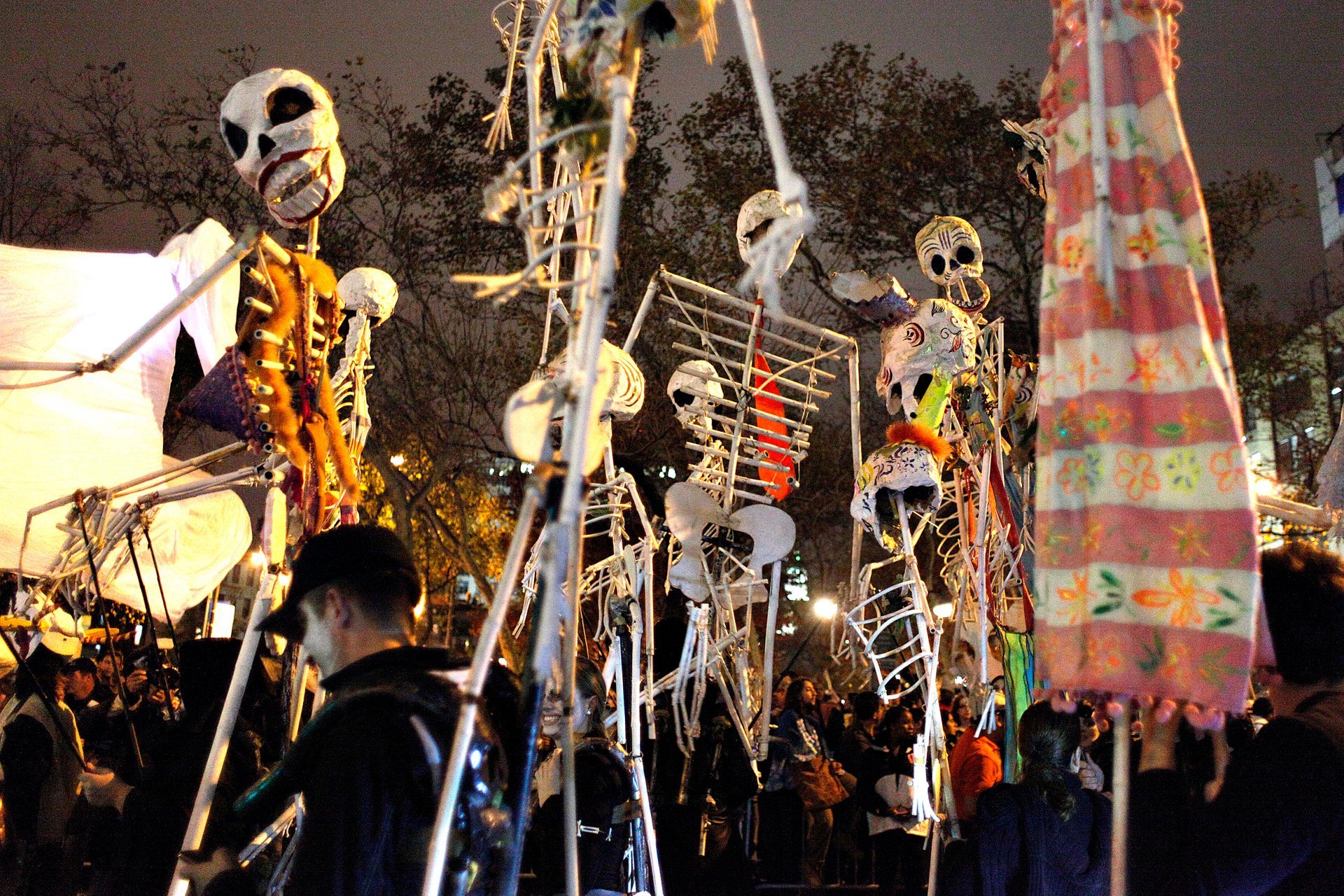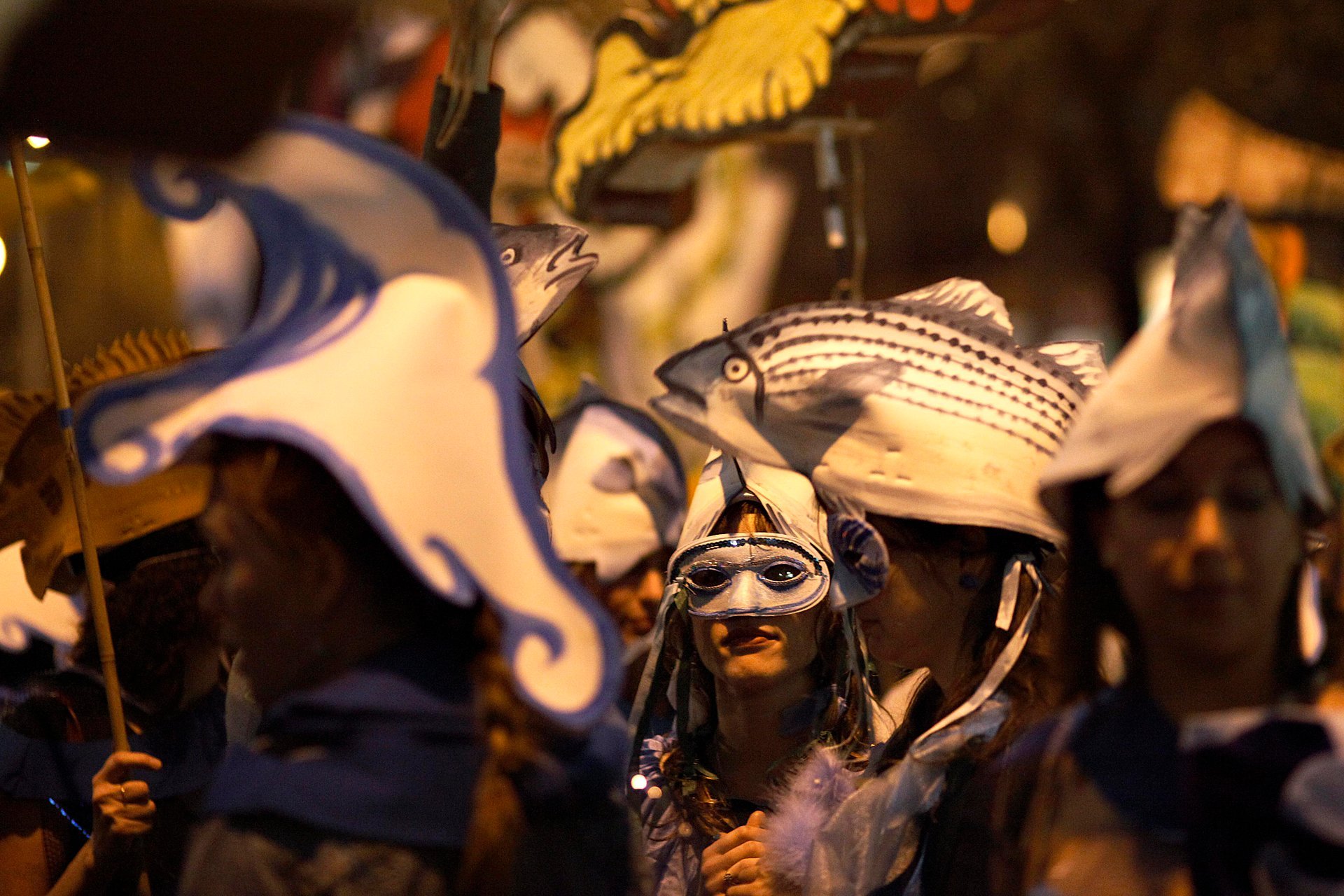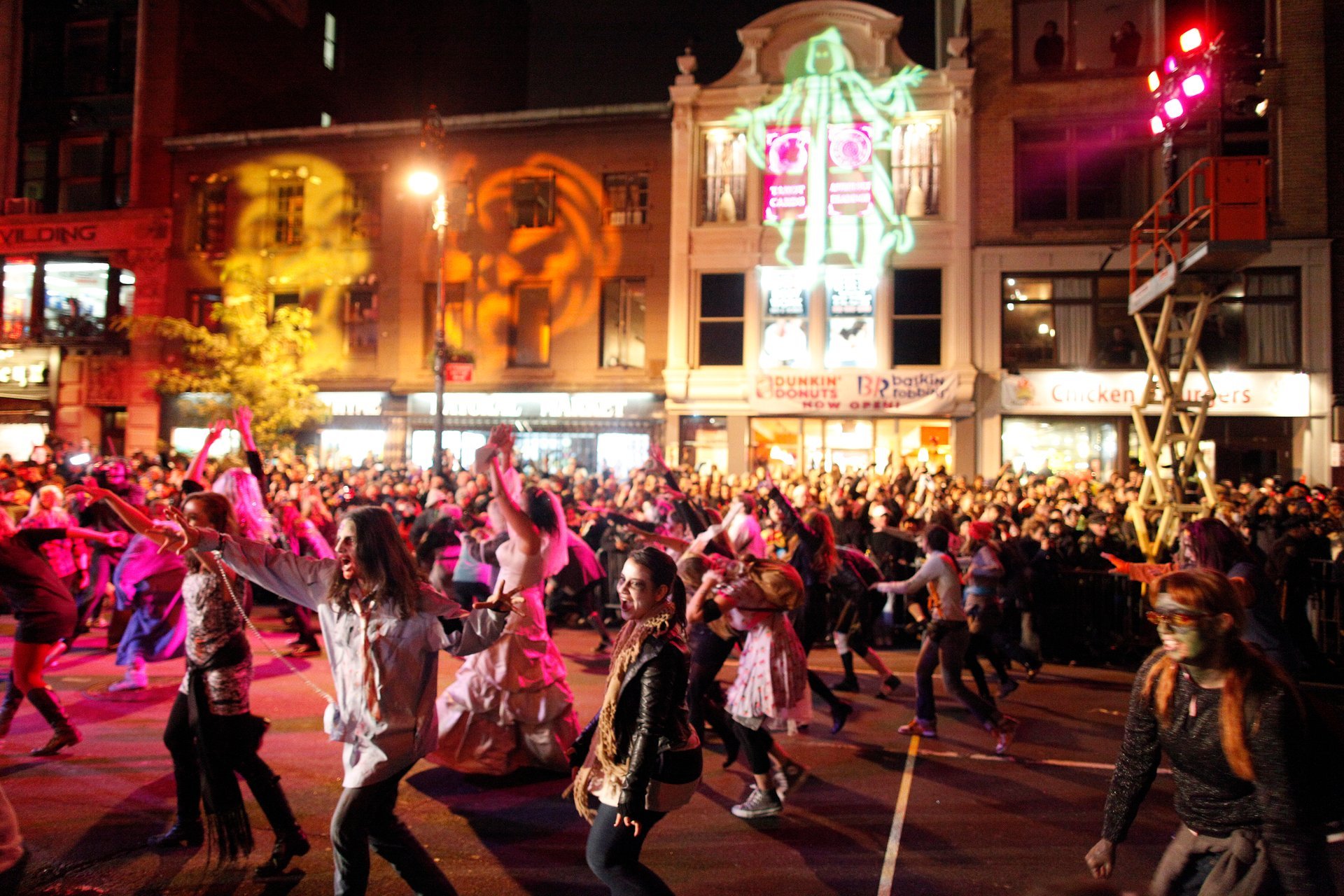 Village Halloween Parade
©
NYC & Company / Joe Buglewicz
​The Village Halloween Parade runs on 6th Avenue North of Spring Street to 16th Street from 7 pm through 10:30 pm. The celebration is known as the most wildly creative public participatory event in the U.S. Aside from the dancers, artists, and bands, thousands of New Yorkers dressed in their most ingenious costumes participate in the celebration and walk along the streets in Greenwich Village of Lower Manhattan.
You'll be surprised how inventive and thought-out these costumes are. Literary characters, creepy creatures of all kinds, historic personalities, and anything you can imagine! Every year has its theme, but any costume is welcome.
A costume is a must if you want to join the walk. The general line-up begins at 6:30 pm on 6th Avenue at Canal Street. But if you only want to observe, no need to dress up. Just grab your friends and find a spot with a nice view.
Find hotels and airbnbs near Village Halloween Parade (Map)