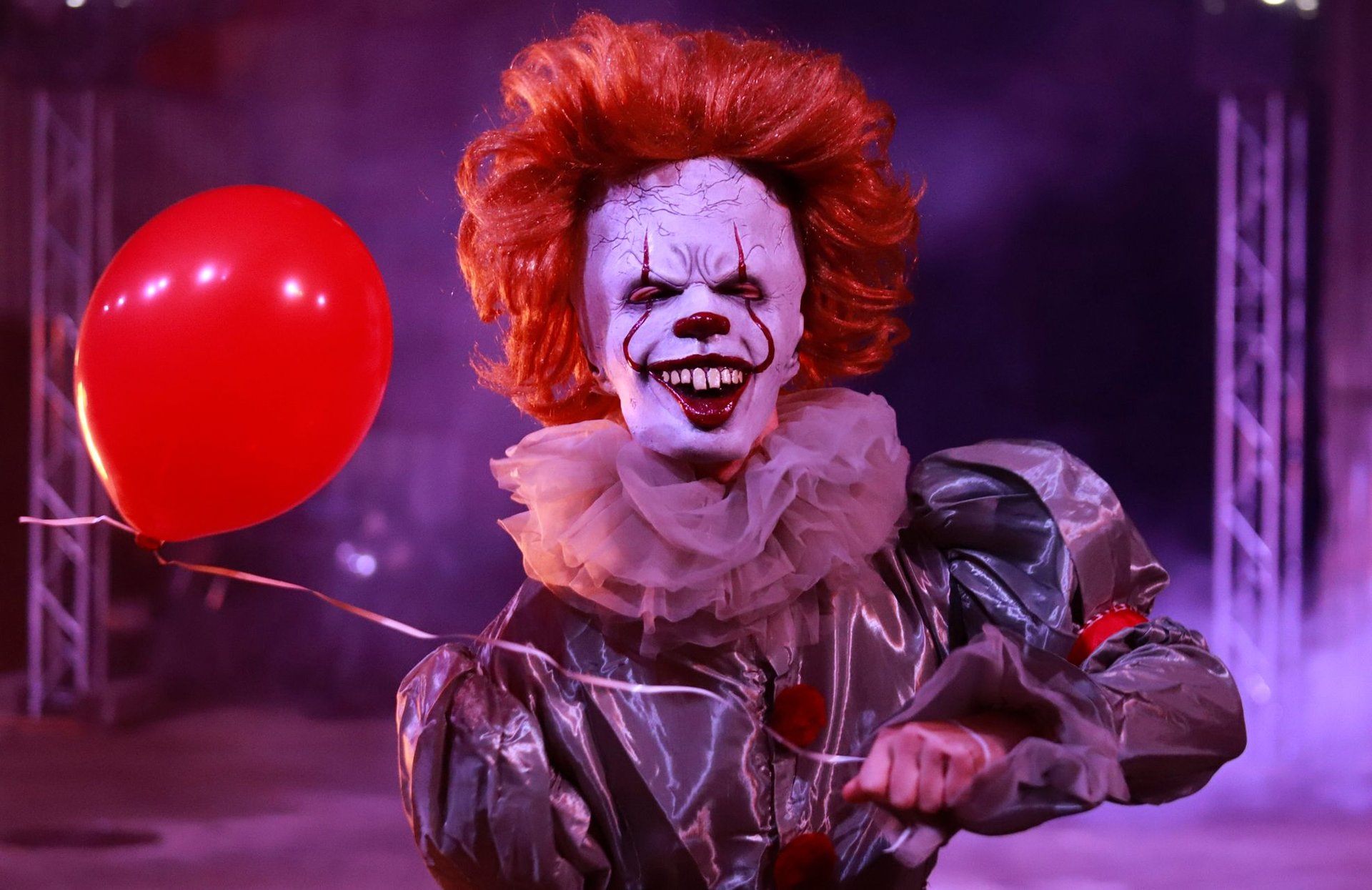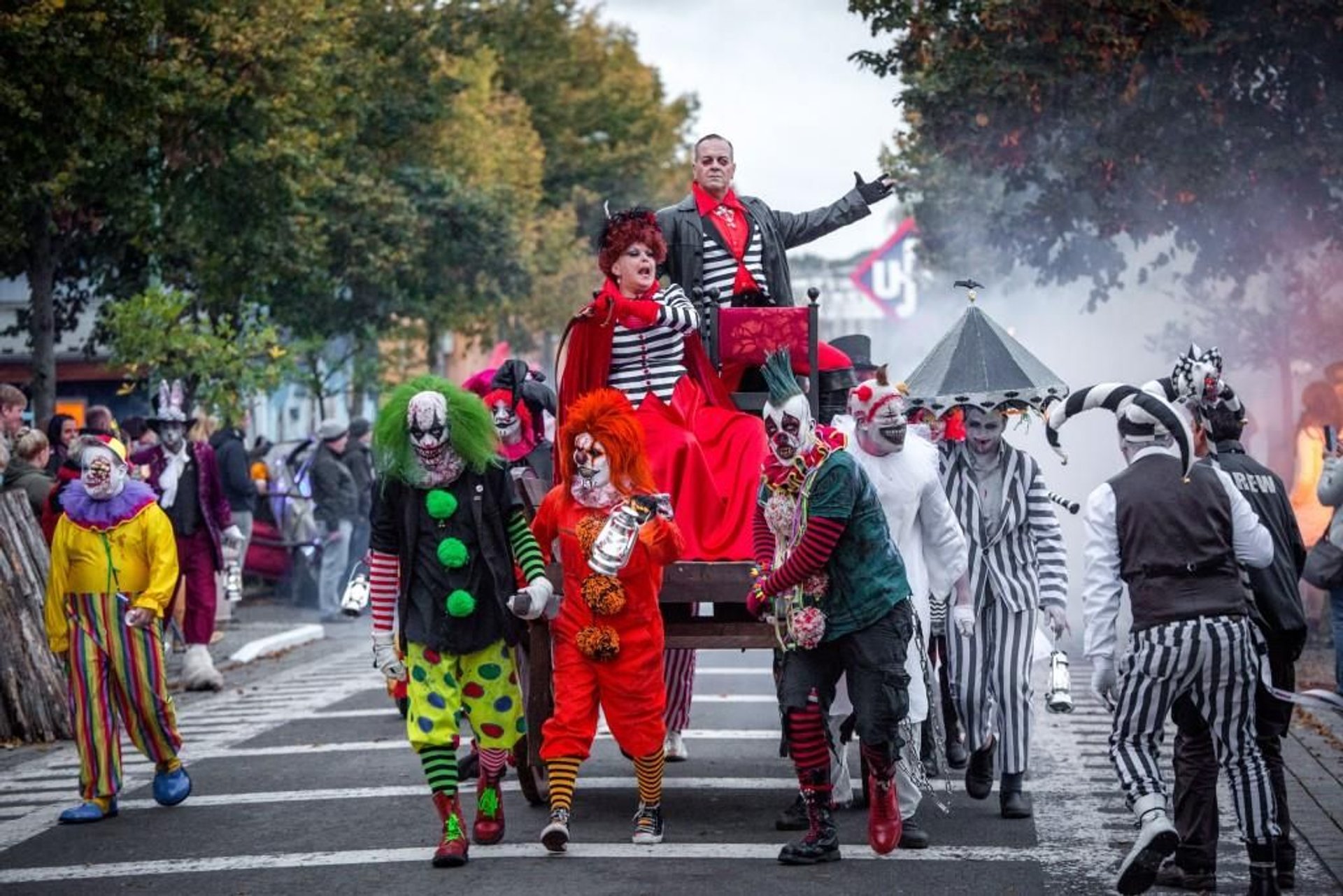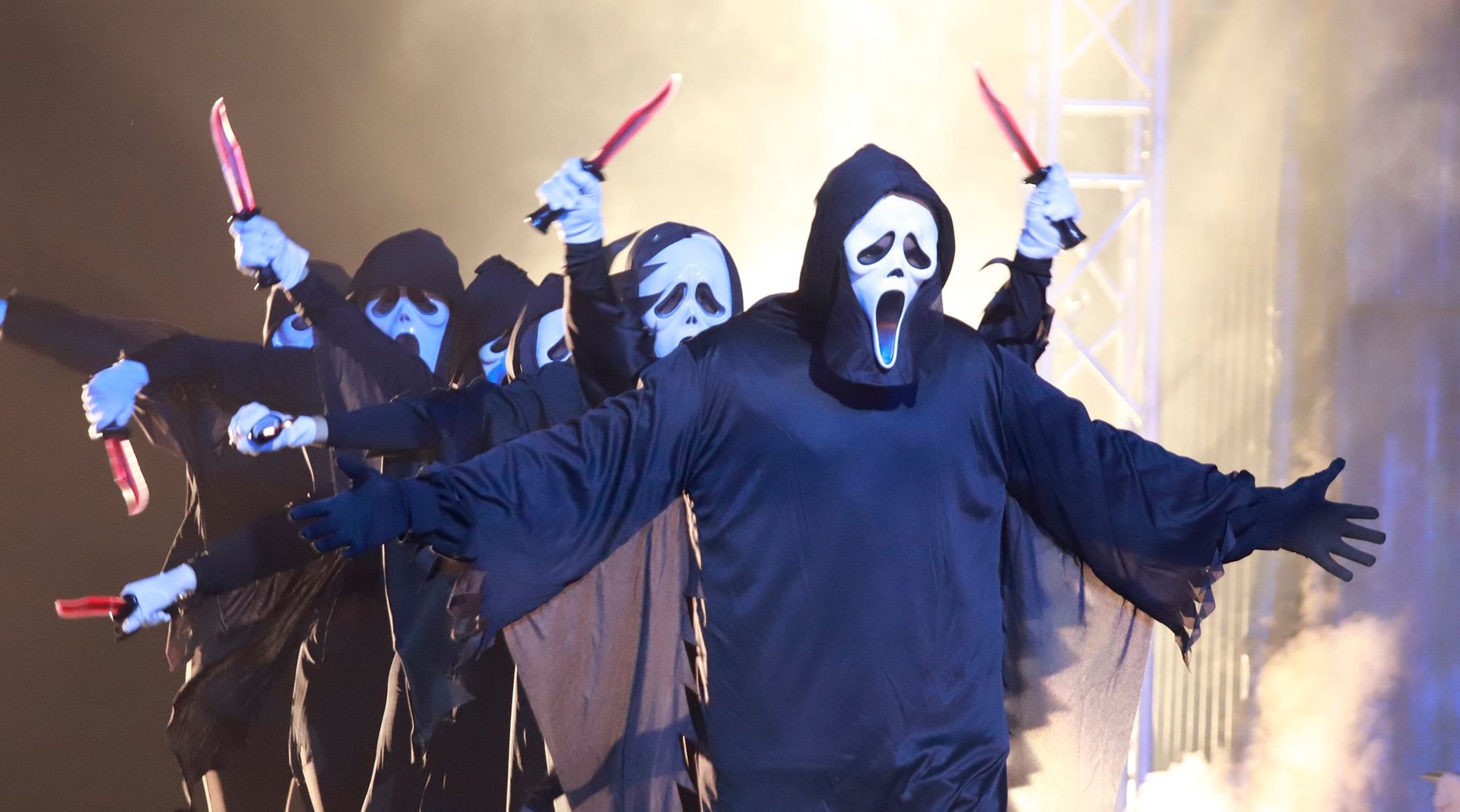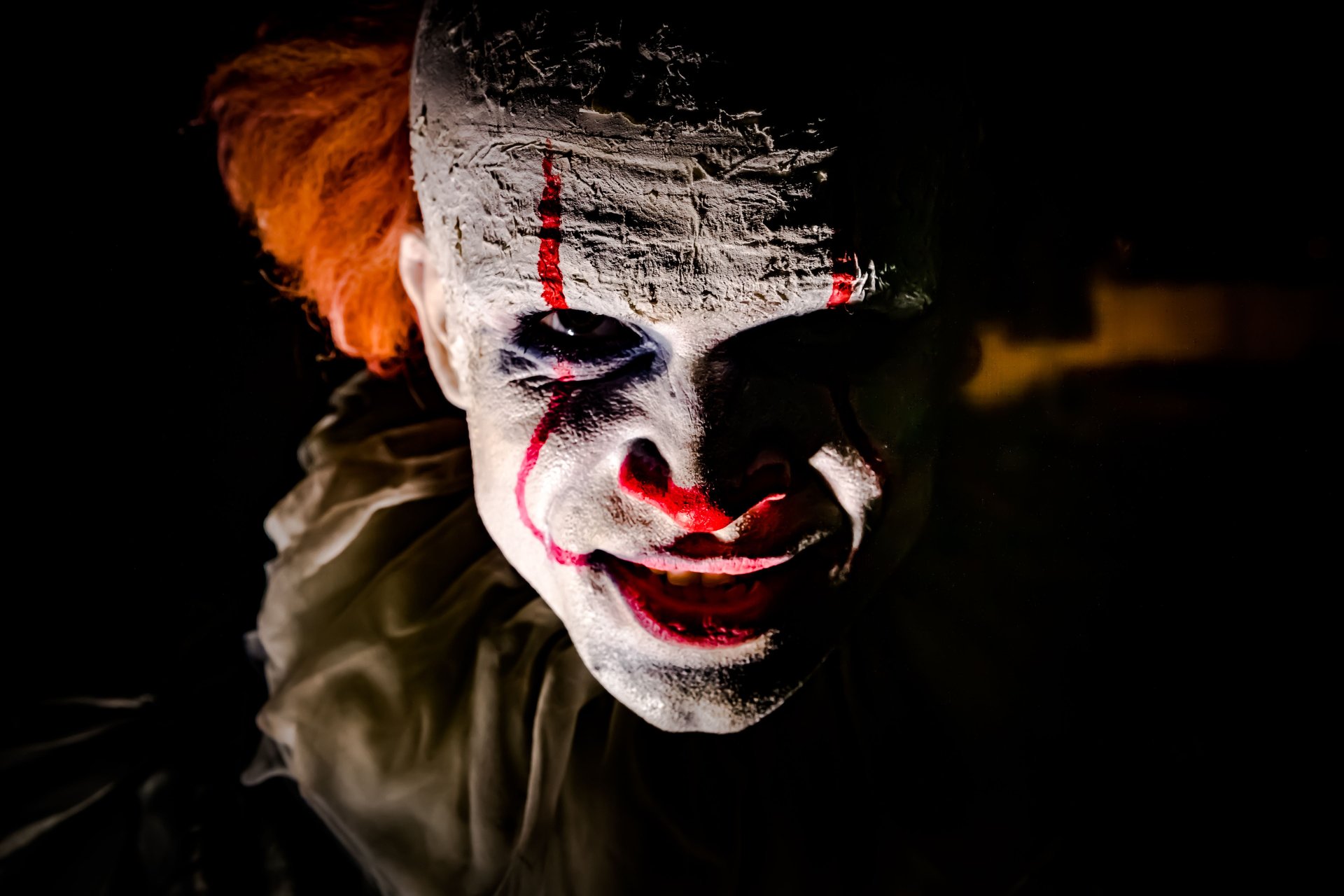 ©
Filmpark Babelsberg | Halloween
Halloween is not an authentic holiday in Germany although some of its traditions overlap with All Saints Day and St.Martin's day that are celebrated in November. Nevertheless, cosmopolitan Berlin fully embraces Halloween celebrations, especially costume parties, funny frights, and pub crawls. From The Horror Nights in Filmpark Babelsberg to family-friendly Halloween festivals in the largest parks—there are a lot of late October events in Berlin that will make those autumn blues disappear.
Halloween Run Berlin, Waldhochseilgarten Jungfernheide (October 31, 2022)
The Halloween Run Berlin is a fun short 0.5-km (0.3-mi) race that takes place at Waldhochseilgarten Jungfernheide. The race is packed with loads of action and fun activities. Many runners wear costumes, so there are all kinds of witches, vampires and monsters competing with each other. Illuminated old water tower and the Jungfernheide add to a mystic atmosphere. After the run, there is a big celebration with live music and Halloween treats. Kids can participate in pumpkin carving, face painting and trick-or-treating.
Halloween Zombie Walk, Berlin (late October 2022, unconfirmed)
The Zombie Walk is a flash mob that has been held in Berlin since 2008 by BerlinCityMobber. One of the most popular Halloween events in Berlin, it takes place during the weekend before Halloween at Klosterruine, Mitte. As the darkness descends on the city, at about 5 pm, hundreds of undead drag their rotten limbs through the streets of Berlin. With bloodstains on the ground and horrible figures at every corner, it's a real zombie apocalypse.
Horrornächte in Filmpark Babelsberg, Potsdam (October 14–November 5, 2022, Fridays and Saturdays)
Horror Nights is an annual festival at Filmpark Babelsberg, the amusement park at the oldest film studio in the world operating since 1912. Stroll on the Street of Blood and visit the psychiatry ward and the mystical cemetery. Meet over 200 creeps: zombies, monsters, and killers lurking in the park. Watch the crazy "Prison of Madness" show, and listen to the Street-World-Punk band. With 14 horror sets and monster zones, Babelsberg will become your worst nightmare for sure!
For the tickets and latest updates, please check with the official websites (see External Resources below.) Also, take a look at the map suggesting the best accommodations nearby.
Find hotels and airbnbs near Halloween (Map)