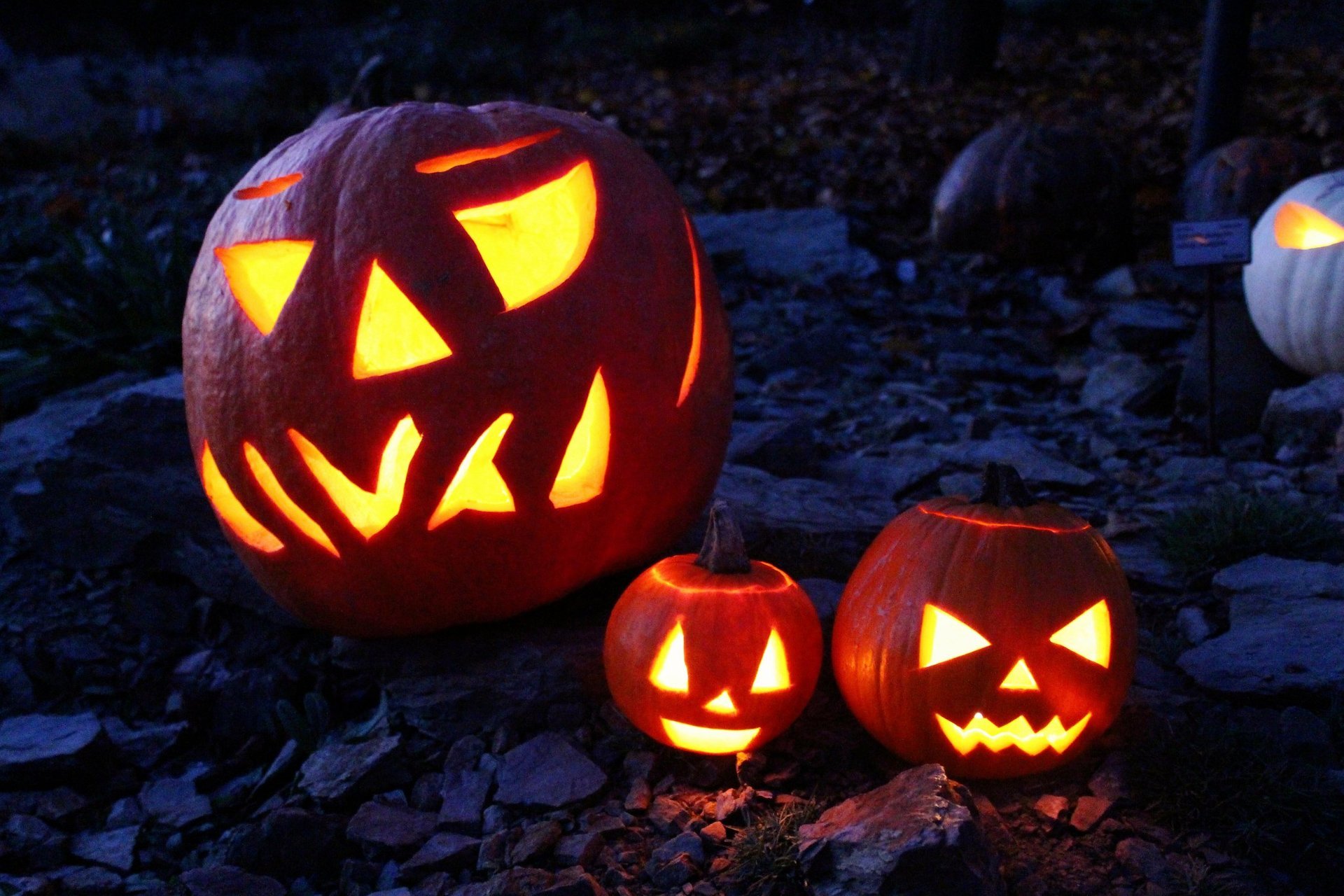 Like many European countries, Czechia has traditionally celebrated All Souls' Day, called Dušičky in Czech, on November 2. On this holiday locals bring flowers and wreaths to the graves and leave burning candles as a guiding light for the dead souls. However, the concept of American-style Halloween has also become popular. Many local kids go trick-or-treating and participate in costume parades. And Prague's famous nightlife venues fully embraced the idea, holding wild parties with various paranormal themes.
Fursuit Halloween (November 2, 2019)
Fursuit Halloween Prague is one of the favourite autumn events for local kids. It's only once a year they can see so many furry animals parading through the historical centre of Prague. If you have a fursuit, you can register and participate in the procession that marches from Kampa docks to Jan Palach Square and then across the riverside. The parade was first held in 2013 and has become one of the most photographed events in the city. Besides the parade, there is also an extraordinary cruise with fursuits on cruise ship Bohemia Rhapsody on the Vltava river. The boat goes along the historic quay, under the Charles Bridge and to the Kampa Island.
Halloween-themed events at Botanická Zahrada Praha (September 19–October 31, 2019)
Every autumn, Prague Botanical Garden holds the Pumpkins in All Colours exhibition (September 19–October 20, 2019). Autumn is the most colourful season in Prague, and the botanical garden showcases this vivid palette and traditional harvest crops. Pumpkins serve as a perfect seasonal decoration. Come and see them in all possible shapes and colours. Pumpkin Frolics (October 19–20, 2019) encourages people of all ages to let their imagination and creativity run wild and turn pumpkins into pieces of art. Participants can take their masterpieces home and use them for decoration. The last event of the season is Halloween celebration (October 31, 2019). On that day, the botanical garden offers pumpkin carving and various competitions for kids. Throughout the day, you can relax by the fire. At 6 p.m. join a traditional Halloween parade with lit pumpkins.
Bloody Sexy Halloweekend at SaSaZu Club (November 1–2, 2019)
The Bloody Sexy Halloweekend at SaSaZu is the largest Halloween party in Czechia, with over 5,000 attendees each year. It got so popular that the organisers expanded it to Brno, the second-largest city in Czechia, and Bratislava in Slovakia. The idea of the party emerged in 2009, and it has indeed revolutionised Halloween in the Czech Republic. The sexiest & wildest party of the year attracts the best international DJs. There is also a large cash prize for the best costume.
Wonderland Halloween at Lucerna Music Bar (November 1, 2019)
Wonderland Halloween is another party worth visiting. Lucerna Music Bar at Wenceslas Square hosts op domestic DJs, dozens of actors, dancers, and animators with digital decorations on the walls create a great vibe at Wenceslas Square. Talking pumpkins, flying ghosts, animated skeletons enhance the atmosphere.
Other parties
Prague is famous for its bar and club scene. The good news is that during Halloween almost every bar and clubs offers something special. Check out best Czech clubs: Duplex, Sasazu, CrossClub and One Club. Many of them host exclusive Halloween parties with international crowds, the best cocktails, cold beers, and superstar DJ's.
Halloween Featured in