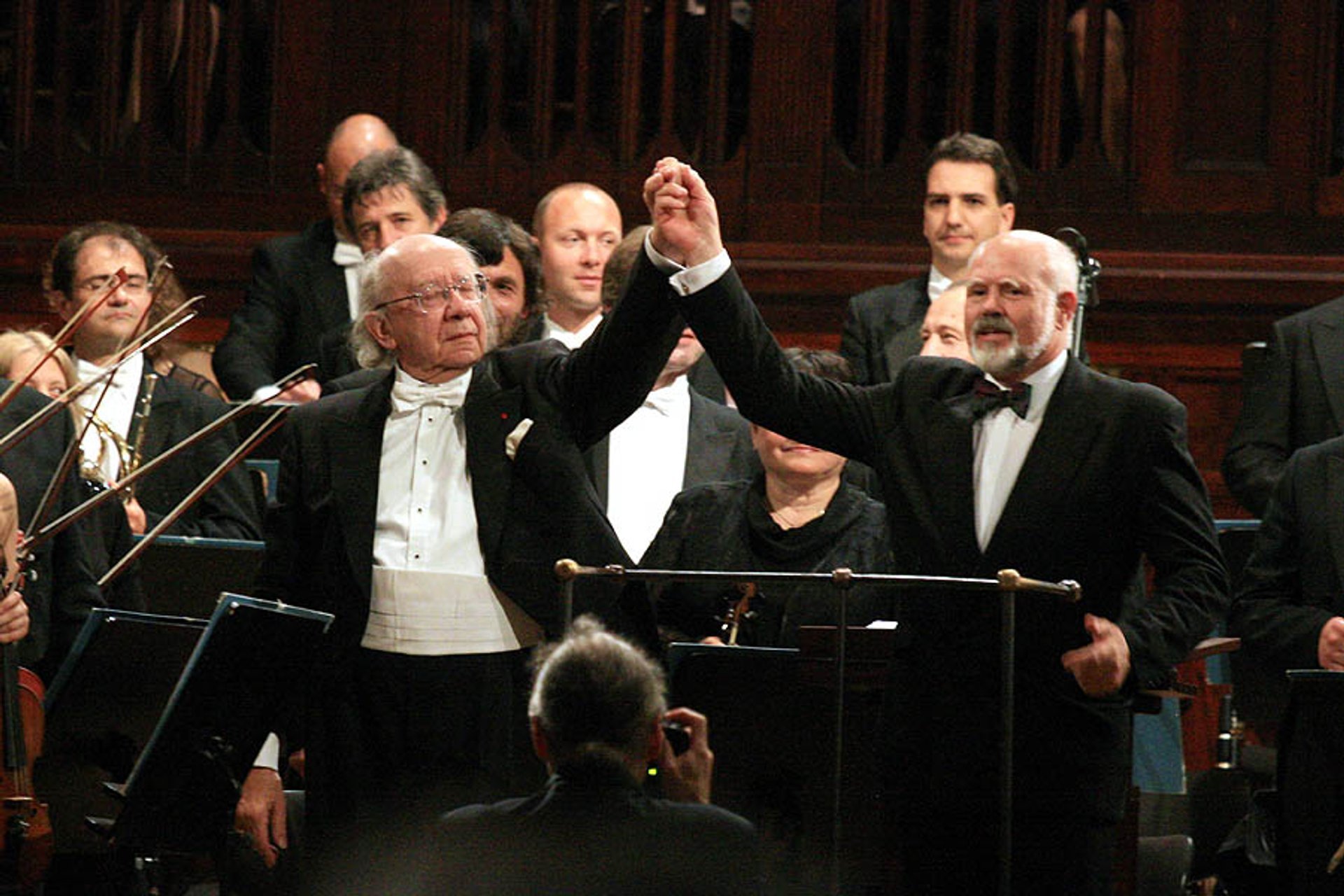 Jialiang Gao www.peace-on-earth.org
The Prague Spring International Music Festival or Pražské Jaro is an iconic classical music event that takes place for three weeks in May and June every year. The Municipal Hall (Smetana Hall) of Prague and Rudolfinum concert hall on Vltava River have been the premier venues of the Prague Spring Festival for decades featuring outstanding musicians, symphony orchestras and ensembles from different parts of the world.
Smaller events of the festival take place at four theatres, the Vyšehrad cemetery, six churches and basilicas, and the famous Prague Castle. Most evening concerts start at 8 p.m.; morning concerts begin at 11 a.m.
The first festival was held in 1946, dedicated to the 50th anniversary of the Czech Philharmonic Orchestra. Since 1952, the Prague Spring festival starts on 12 May to honour a prominent Czech composer Bedřich Smetana who died on this day.
The festival's specialty has always been to support young and aspiring musicians by conducting The Prague Spring International Music Competition that was launched in 1947 with various instrumental sections and categories. The list of its winners included cellists Mstislav Rostropovich, Natalia Gutman, Saša Večtomov, as well as flute player James Galway. Legendary performers and conductors who played at the festival also include Sviatoslav Richter, Herbert von Karajan, Julian Lloyd Webber, Maurice André, Lucia Popp, Kim Borg, Sir Colin Davis, Paul Klecki, Gustav Leonhardt, Martin Kasík, Ivo Kahánek, Anne-Sophie Mutter, and Giovanni Bellucci.
Find hotels and airbnbs near Prague Spring Festival (Pražské Jaro) (Map)