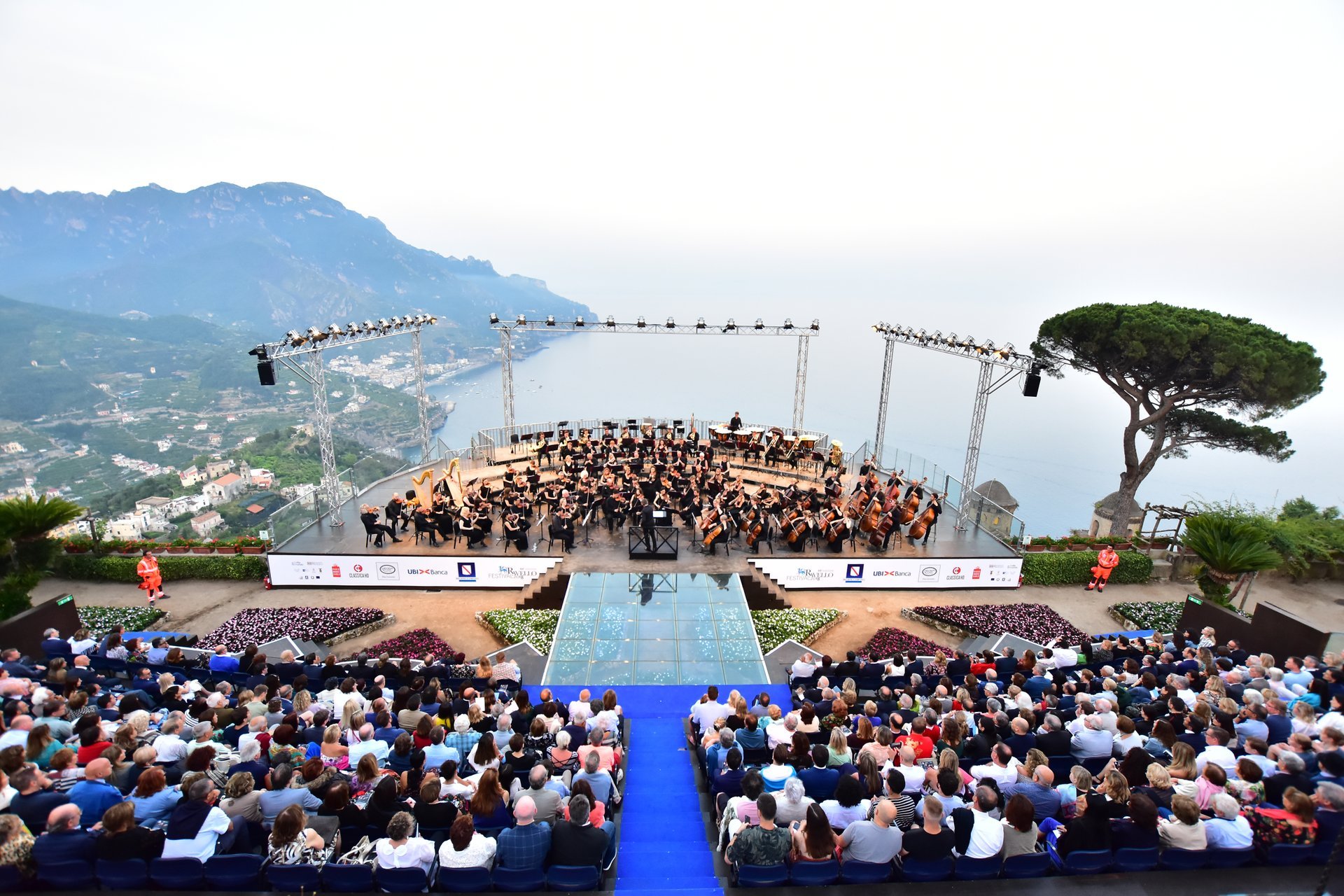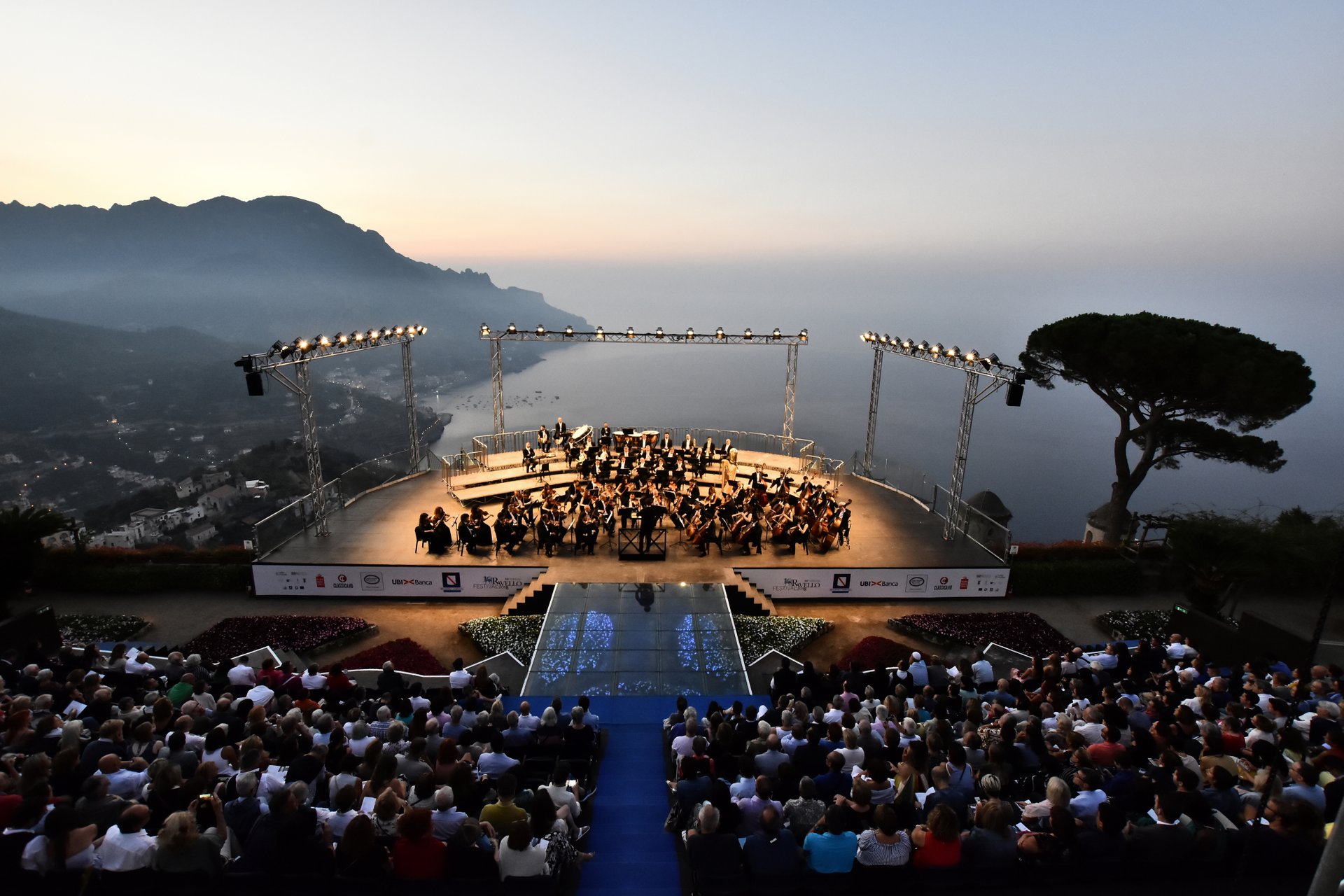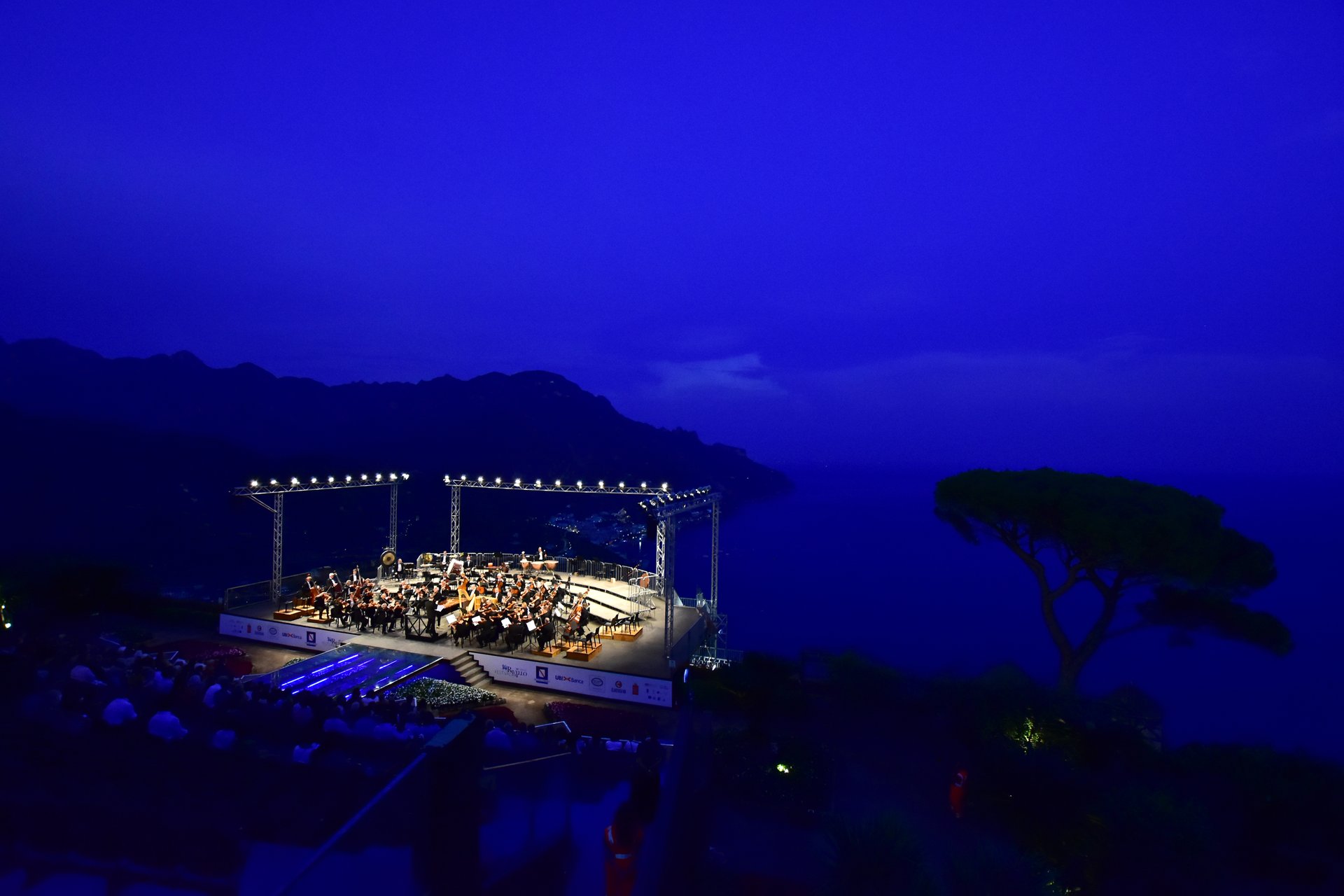 ©
Ravello Festival | ph Pino Izzo
The Ravello Festival is an annual summer music and arts event taking place in Ravello on the Amalfi Coast. The area is famous for its beautiful cliff-side gardens, a perfect backdrop for the concerts. In 1880, the town was visited by German composer Richard Wagner. He admired the beauty of the resort, especially the Moorish architecture of Villa Rufolo.
In 1954, a group of local residents decided to commemorate the composer's stay with a classical music festival, which was initially devoted to Wagner. However, the present-day Ravello Festival includes a wide variety of music genres: orchestra, chamber, jazz, and more. In addition to the music programme, there are art shows, dance performances, exhibits, and discussions. The program of the festival features a few dozen concerts across the town from late April to early October.
Previous lineups included Hadimova String Quartet, the Fusion String Quintet, the Musikanten Piano Trio, Luca Mennella, Giacomo Ronchini, the Rando & Bocchino sax and piano duo, and pianist Mattia Mistrangelo.
Ravello is a very romantic and scenic spot. Visitors are enchanted by its gardens nestled on a rocky ridge by historical Villa Rufolo and Villa Cimbrone. Its medieval Cathedral is also worth visiting. The main venue of the festival is the Annunziata Historic Building, located between Villa Rufolo Park and the Cathedral. Built in 1281, it has been the landmark of the Ravello Music Festival. There is no better place to immerse in an artistic atmosphere, and to meet top-list musicians.
Find hotels and airbnbs near Ravello Music Festival (Map)