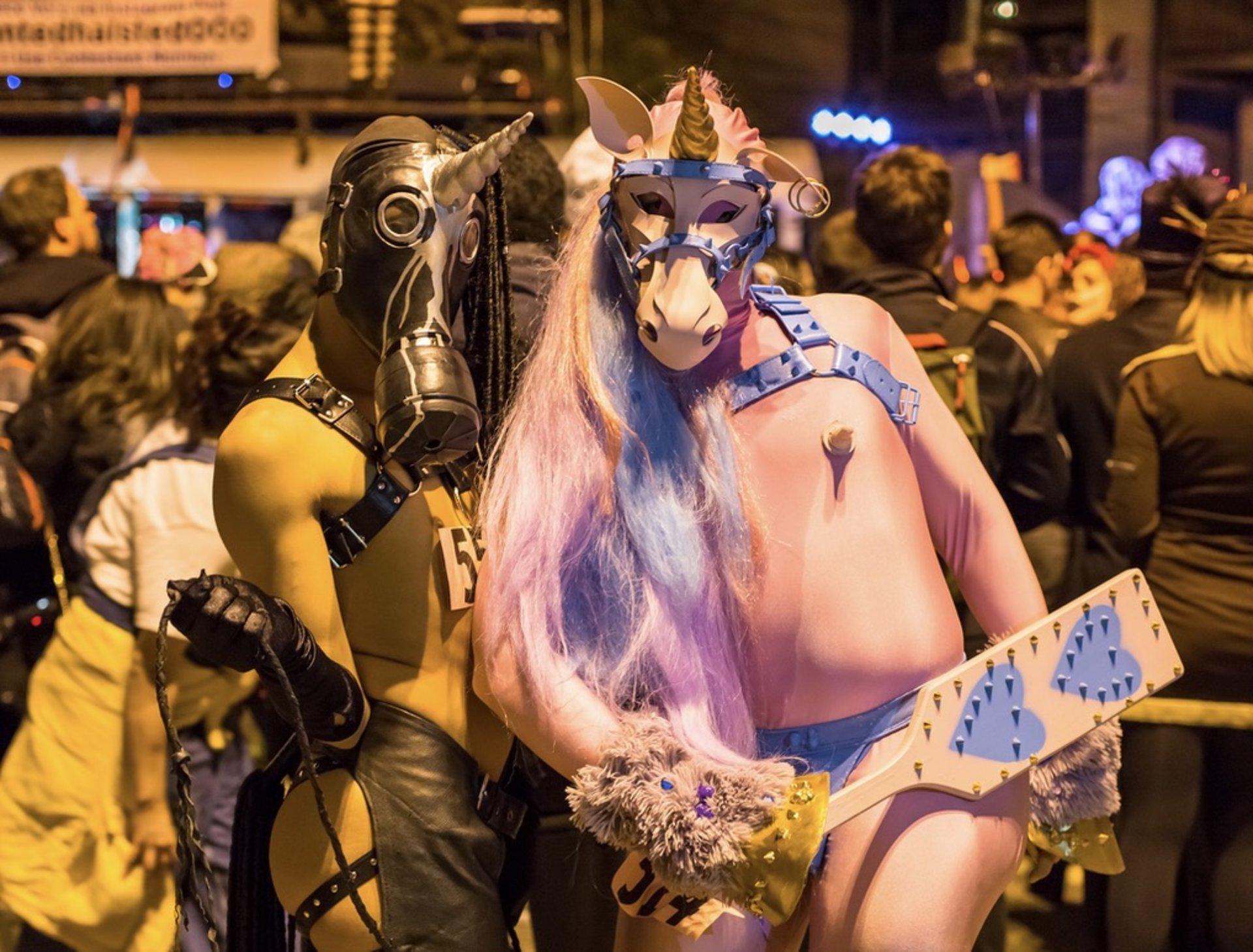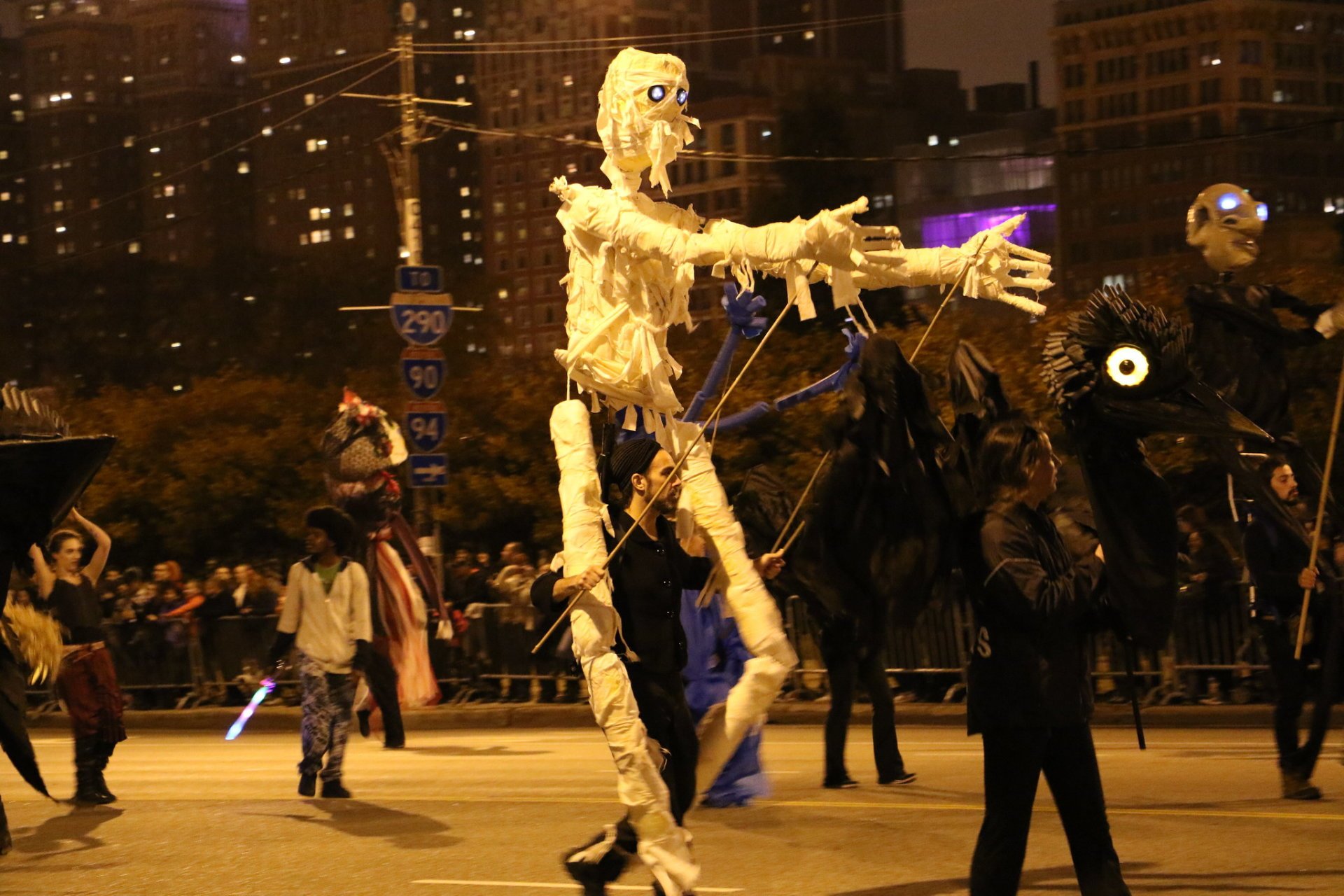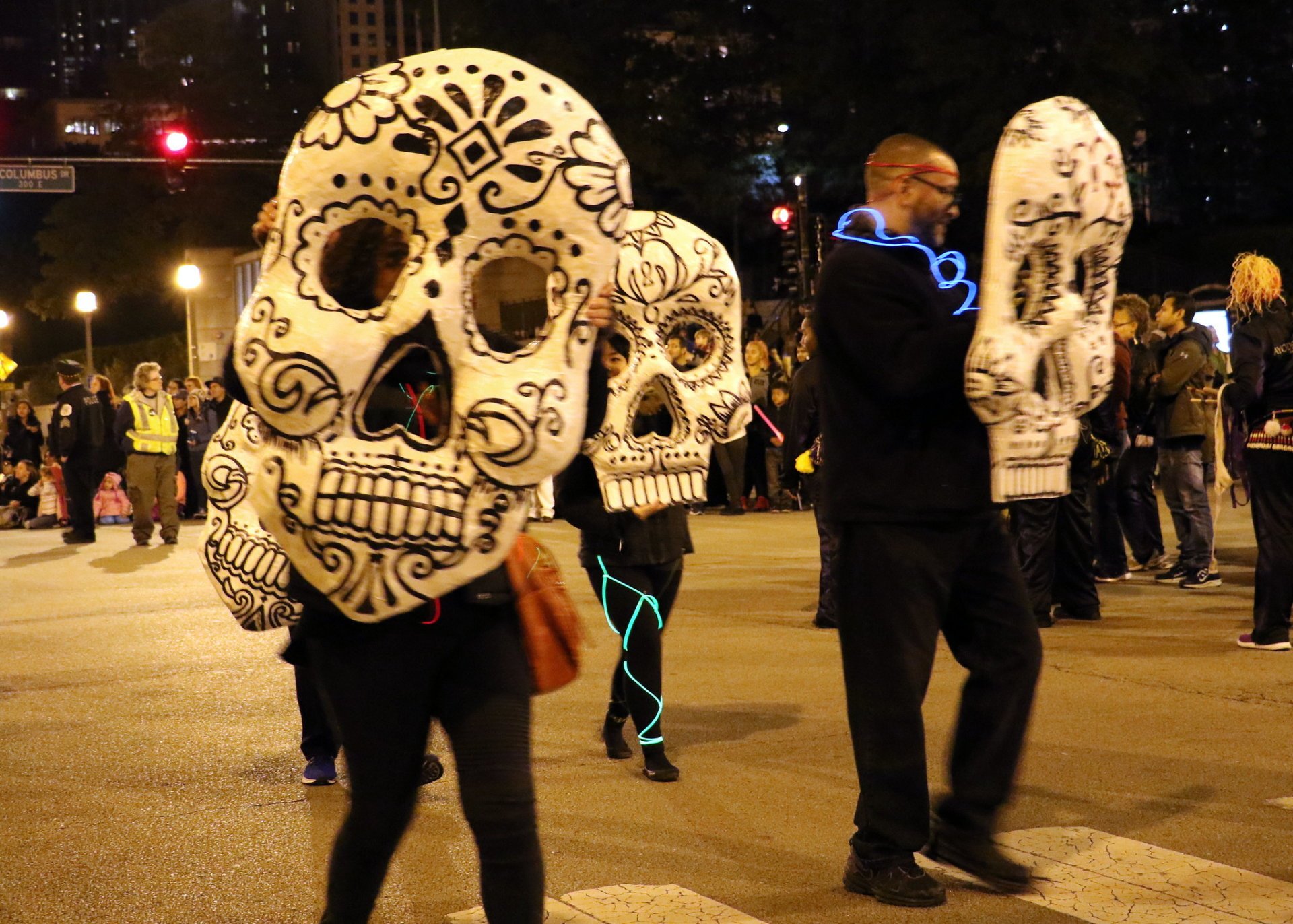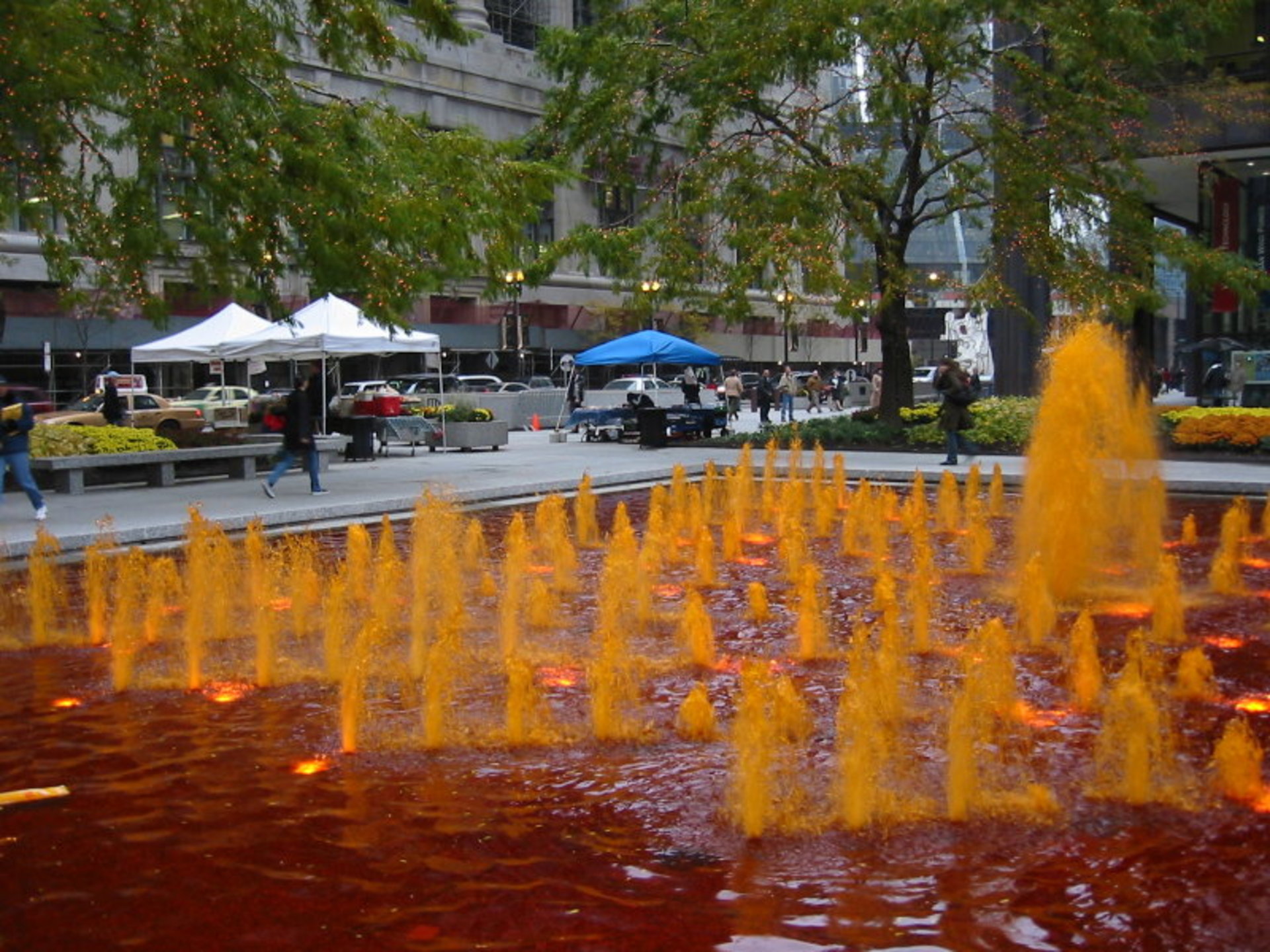 Haunted Halsted Halloween Parade in Chicago
Chicagoween fall calendar is packed with spectacular parades, ghost tours, pub crawls, and night-time cruises! Lincoln Park, Glessner House, and Chicago Congress Plaza Hotel are among the most popular haunted sites in the city. Starting from mid-October, the downtown dresses up in vibrant decorations during the day and night. Check them out at Daley Plaza, known for its orange fountain, and Navy Pier, boasting great pumpkin décor and many kids' activities. Halloween parades and trick-or-treating events peak in the last week of October. Don't forget to pack your costume to participate in the Haunted Halsted Parade, one of the best Halloween events in North America.
Haunted Halsted Halloween Parade (October 31, 2023)
For over 20 years, the annual Haunted Halsted Halloween Parade and Costume Contest has been the main highlight of autumn in Chicago. Held in the LGBT-friendly Northalsted neighborhood, the parade starts at 6:30 pm running from Halsted Street to Belmont Avenue. be ready to meet many ghouls, zombies, and other monsters. The parade is free and open for everyone to participate in. Considerable cash prizes are awarded for the best costumes.
Arts in the Dark (October 21, 2023)
Arts in the Dark is a spectacular family-friendly Halloween parade that is focused on art and traditions. This nighttime procession features amazingly huge puppets, skulls, mummies, decorated floats, performers in vibrant costumes, and holiday illuminations. The parade takes place on State Street, between Lake and Van Buren, from 6 to 8 pm. It attracts about 100,000 attendees and participants annually. Some parade entries were designed by the famous Art Institute of Chicago and Lookingglass Theatre Company with the support of the Department of Cultural Affairs and Special Events. Arts in the Dark features performers from every one of Chicago's 50 wards, reflecting the amazing cultural diversity of the city.
Night of 1,000 Jack-o'-Lanterns at Chicago Botanic Garden (October 11–15, 18–22, 2023)
Chicago Botanic Garden transforms every October with thousands of beautiful lights. More than 1,000 hand-carved pumpkin lanterns can be seen only on select nights before Halloween. Some of these jack-o'-lanterns weigh up to 150 pounds. Pumpkins, carved by professional artists, feature superheroes, celebrities, and Halloween themes. Guests are entertained by costumed performers and can see live carving demonstrations as well as enjoy seasonal snacks and drinks. Admission is $16/$18.
If you get too cold during the outdoor Halloween events, you can stop by Chicago Public Library or visit The National Museum of Mexican Art to see their indoor exhibitions.
Find hotels and airbnbs near Halloween Events in Chicago (Map)