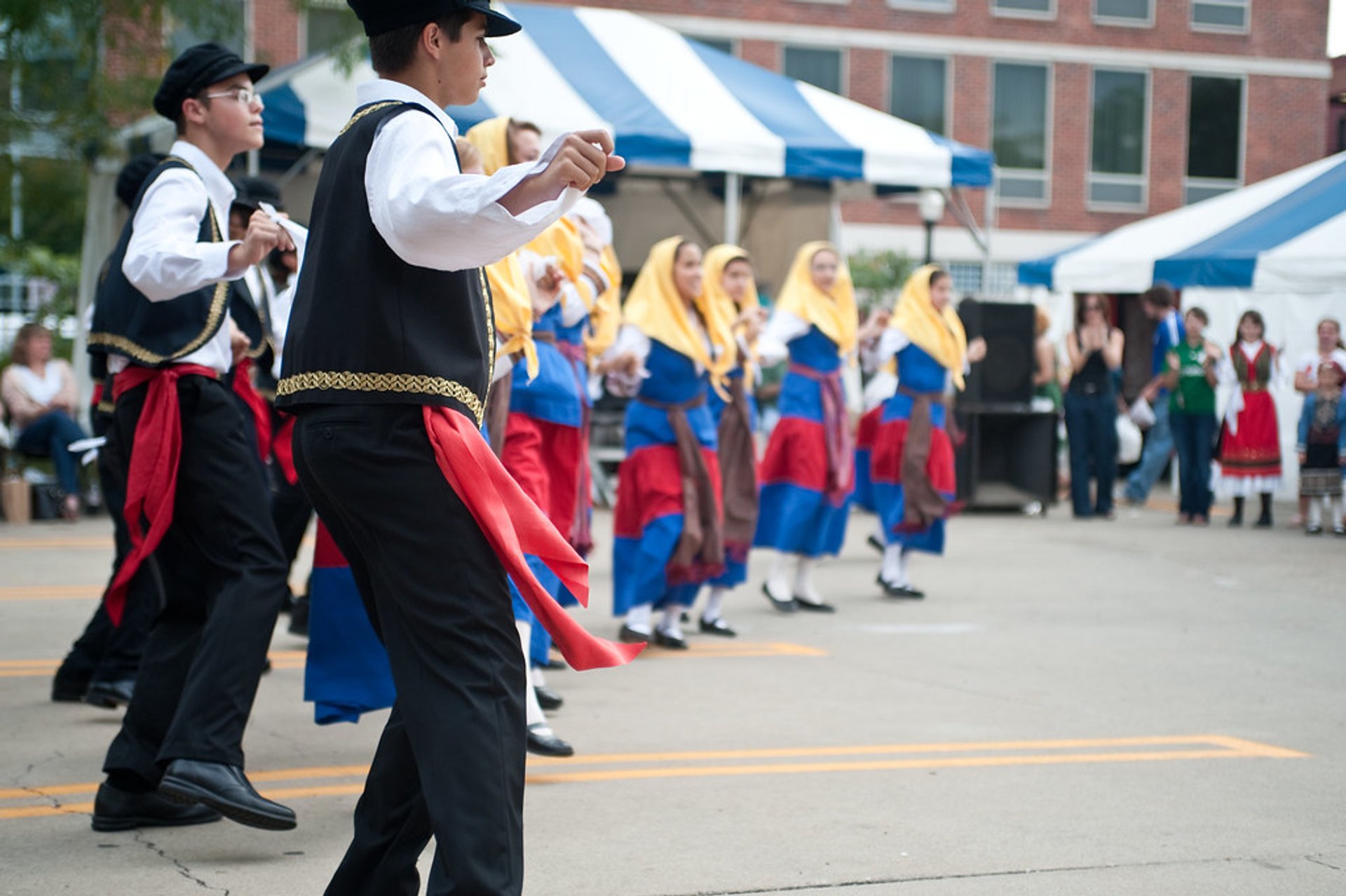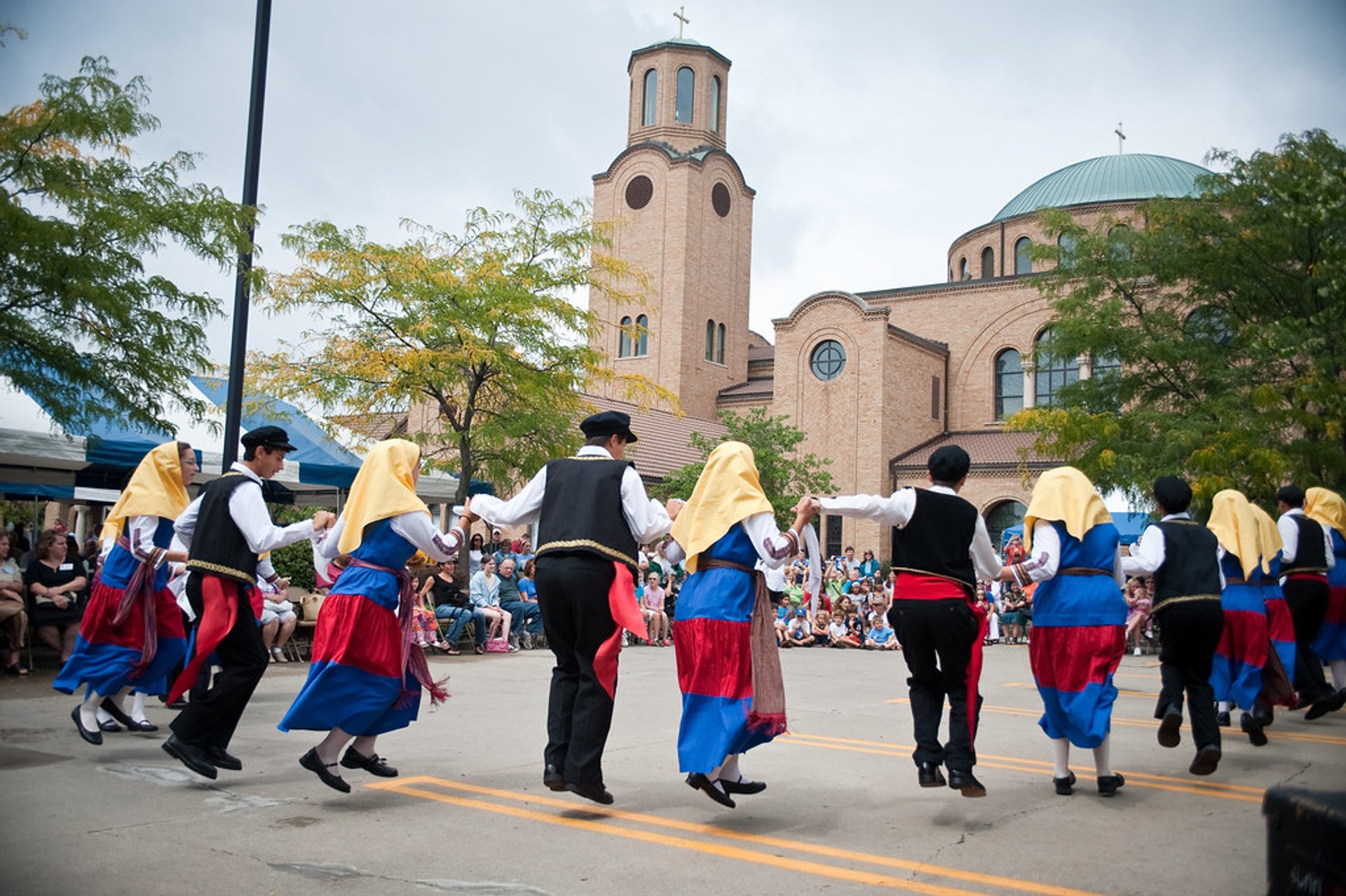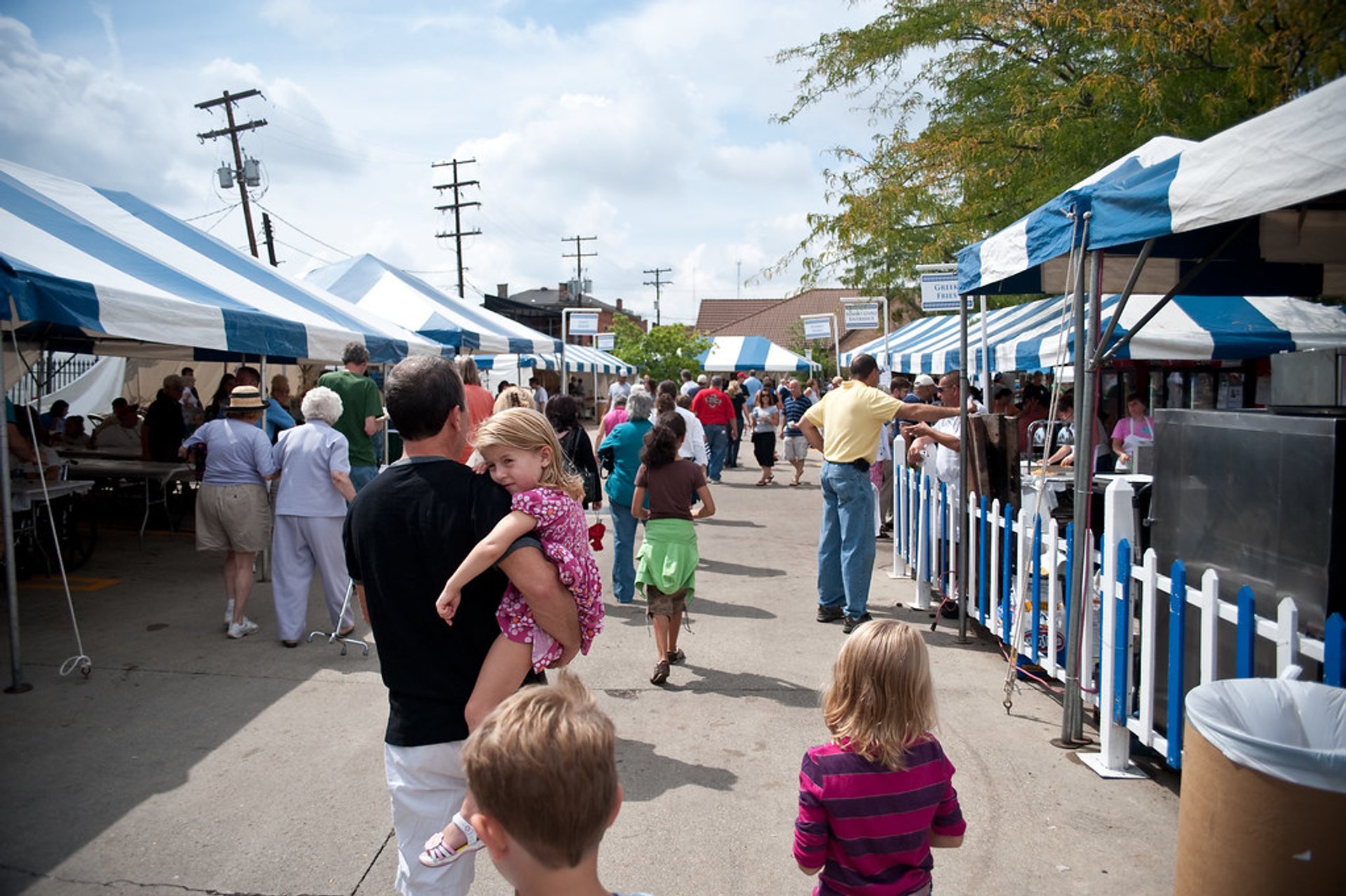 The Columbus Greek Festival takes place every fall during Labour Day weekend next to the Annunciation Greek Orthodox Cathedral at 555 N. High Street in Columbus, Ohio. Thousands of visitors gather to learn about the culture, faith, and heritage of Greece, engaging in lots of exciting activities. Not to mention all the tasty traditional food and beverages, as well as legendary Greek hospitality.
Columbus Greek Festival was initiated in the early 1970s as a simple dinner dance. It has grown into a four-day event, one of the most popular in Columbus during the Labor Day weekend. The festival attracts about 40,000 attendees every year. It offers lots of traditional music and dancing, as well as exhibits about the Orthodox Christian church and Greek culture. Watch dozens of folk dance troupes perform legendary sirtaki and other dances. You can even try to join one of the dances. Check out handmade items like jewelry and pottery from crafts vendors and don't forget to tour the Cathedral for its beautiful mosaics.
One of the highlights of the Greek Festival is amazing foods: moussaka, stuffed grape leaves, pastitsio, cheese and spinach pies, gyro, souvlaki, saganaki, and loukaniko. You better go there hungry to taste as many dished as possible. Ohio's best Greek restaurants offer their treats. End the party with heavenly desserts like baklava and loukoumades.
For the tickets and latest updates, please check with the official website (see External Resources below).
Find hotels and airbnbs near Columbus Greek Festival (Map)