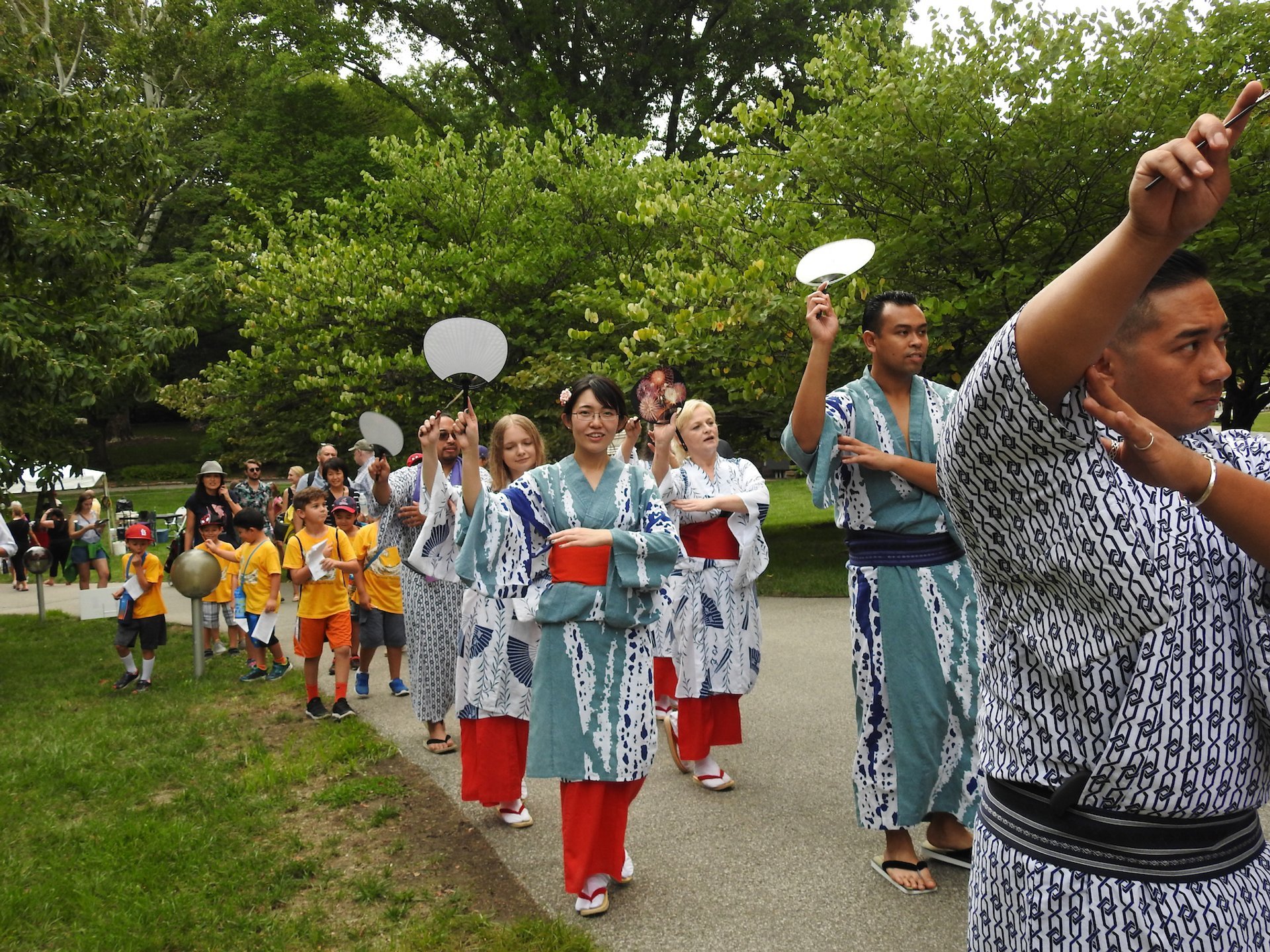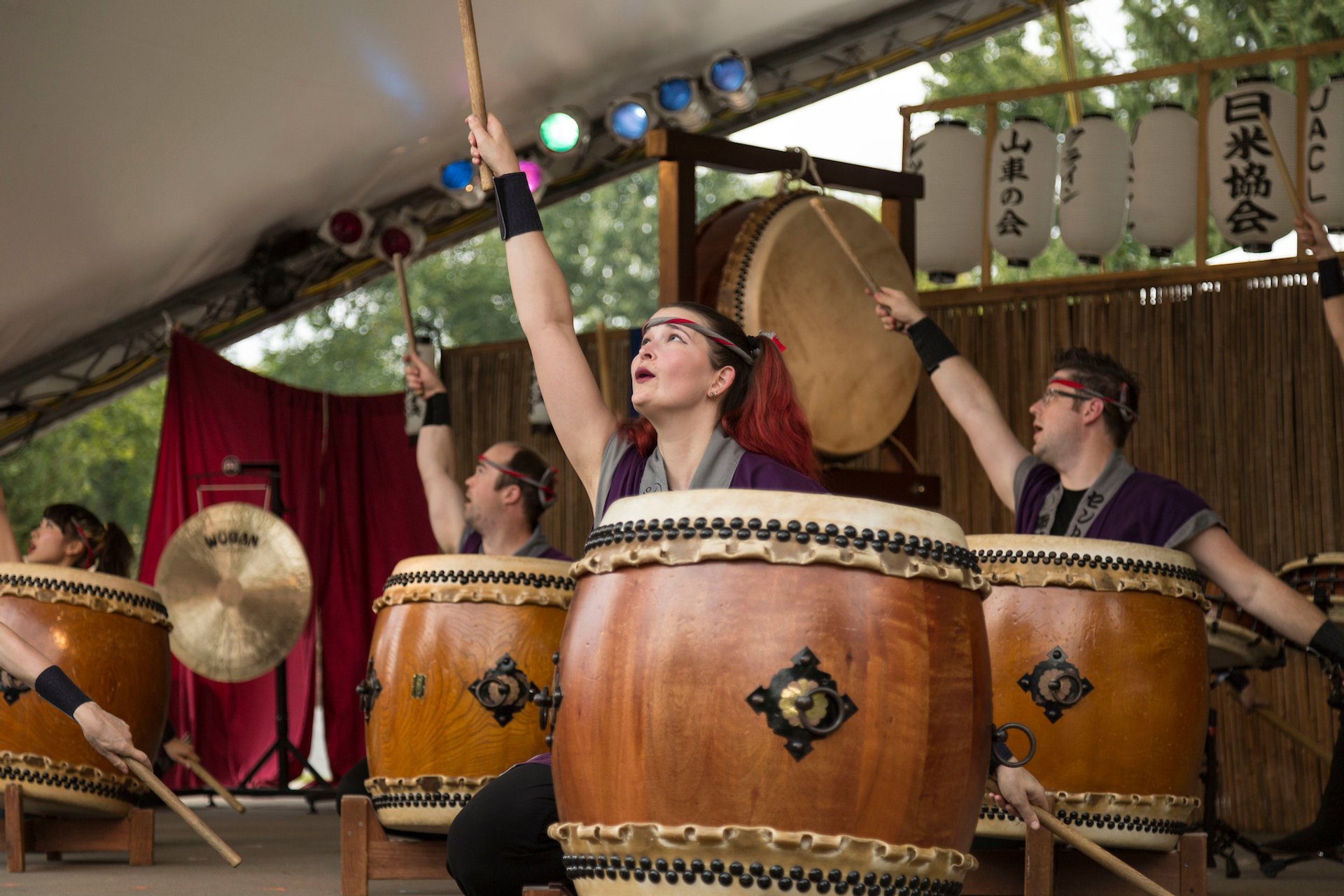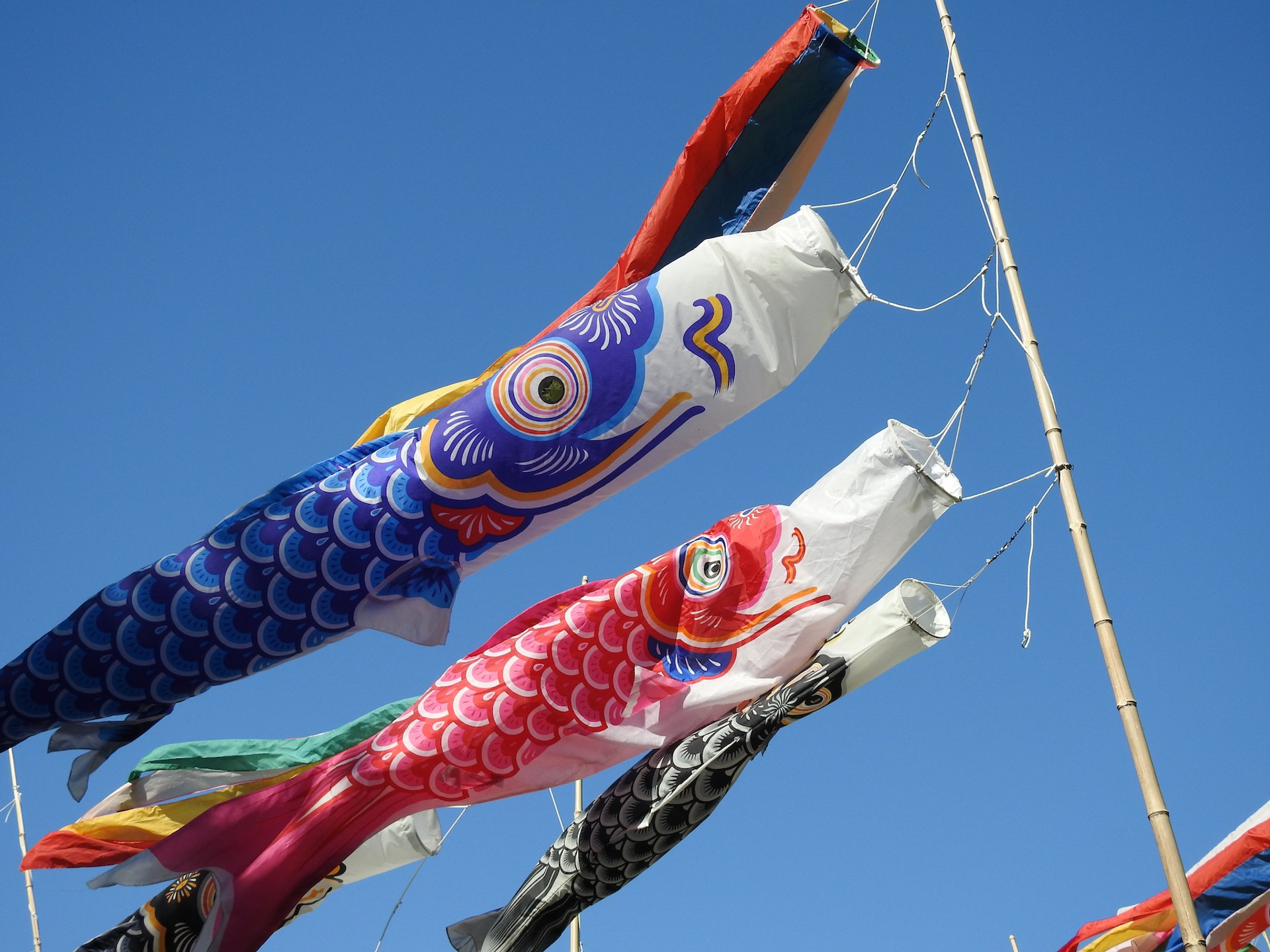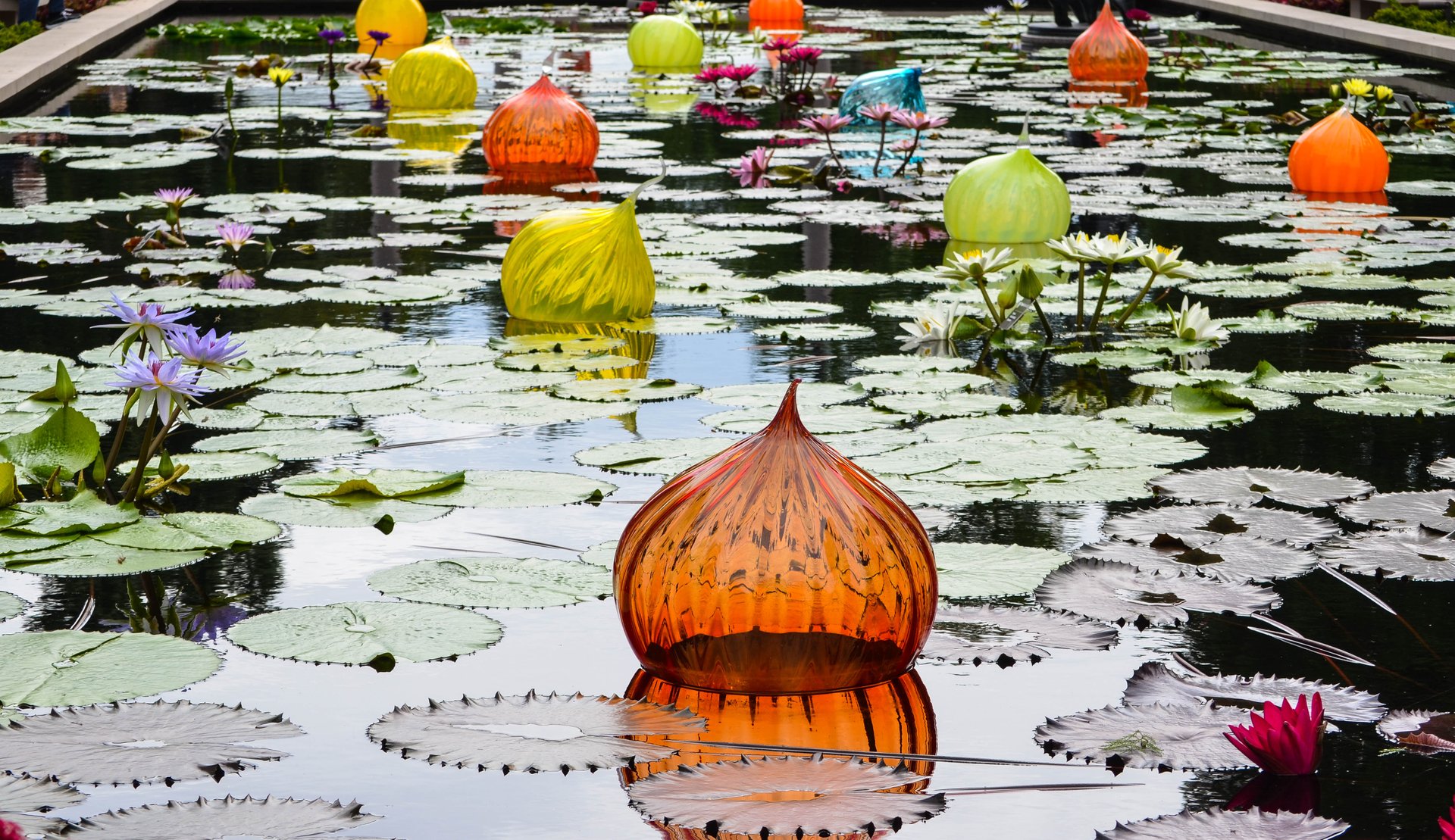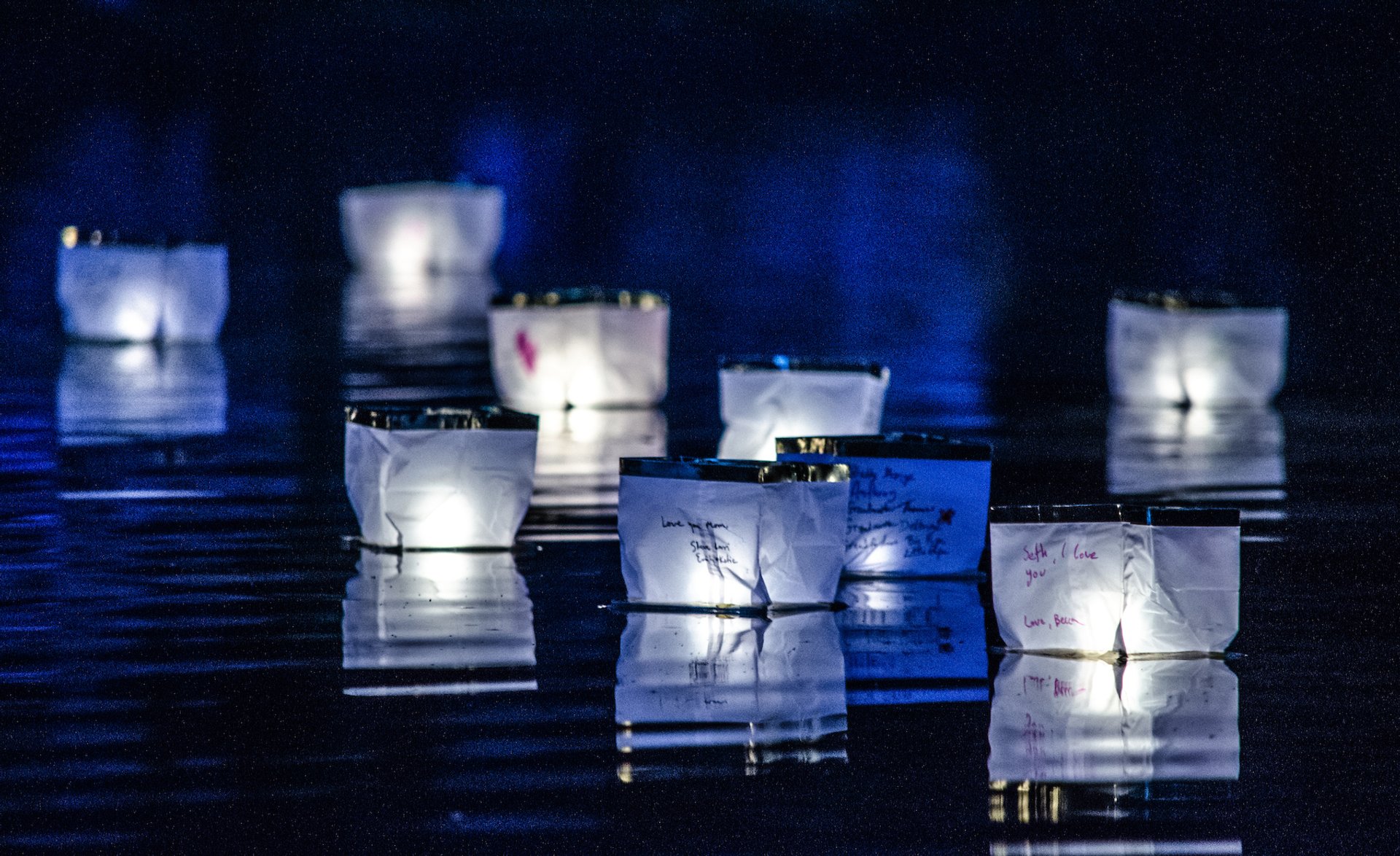 Japanese Festival is the annual three-day celebration of Japanese culture held at the Missouri Botanical Garden in St. Louis. Held every Labor Day weekend, this event is dedicated to Japanese cuisine, people and history. The popular event features martial arts demonstrations, taiko drumming, and bon odori festival dancing. One of its main highlights is the beautiful candlelight walk with shoji lanterns in the Japanese Garden. The walks take place from 8 to 10 pm.
Only during the festival, the private Teahouse Island at the Japanese Garden will be open for the public. Visitors can explore a cove, dobashi bridge, and a snow-viewing lantern yukimi-doro. The teahouse itself was built in Japan and presented to St. Louis in 1977 by Nagano, Japan. That was also when the first Japanese Festival took place with the support of local Japanese-American organizations and businesses. Since then, the festival showcases authentic Japanese dance, music, art, and food for thousands of Missourians every year.
The festival runs from 10 am to 8 pm, while the garden gates open at 9 am. On Labor Day, the hours are from 9 am to 5 pm. Regular admission fees apply.
Outside of Japanese Festival, Missouri Botanical Garden is also open to visitors. It's known to be a true oasis of the city and also the oldest continually operating botanical garden in America.
For the tickets and latest updates, please check with the official website (see External Resources below).
Find hotels and airbnbs near Japanese Festival (Map)