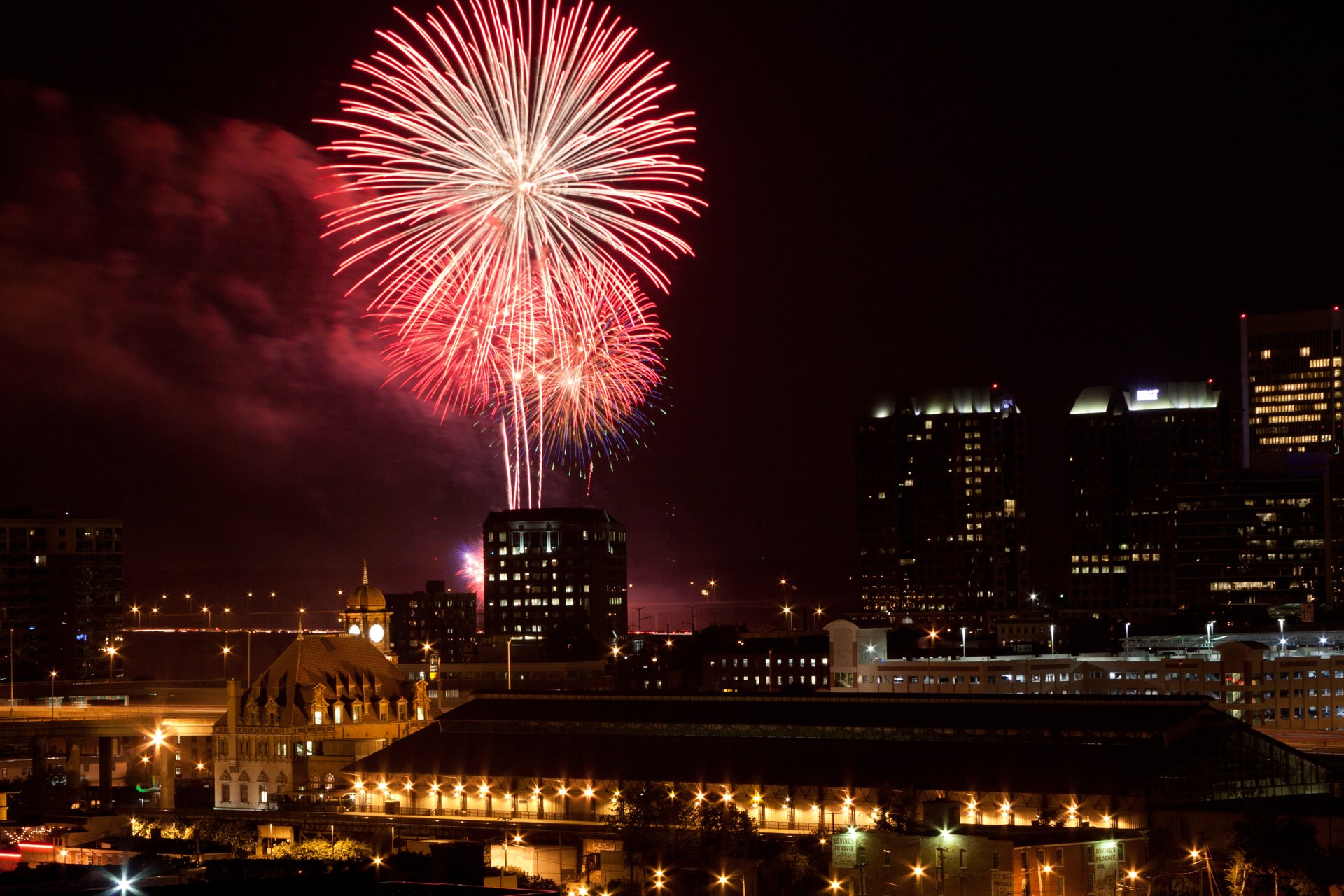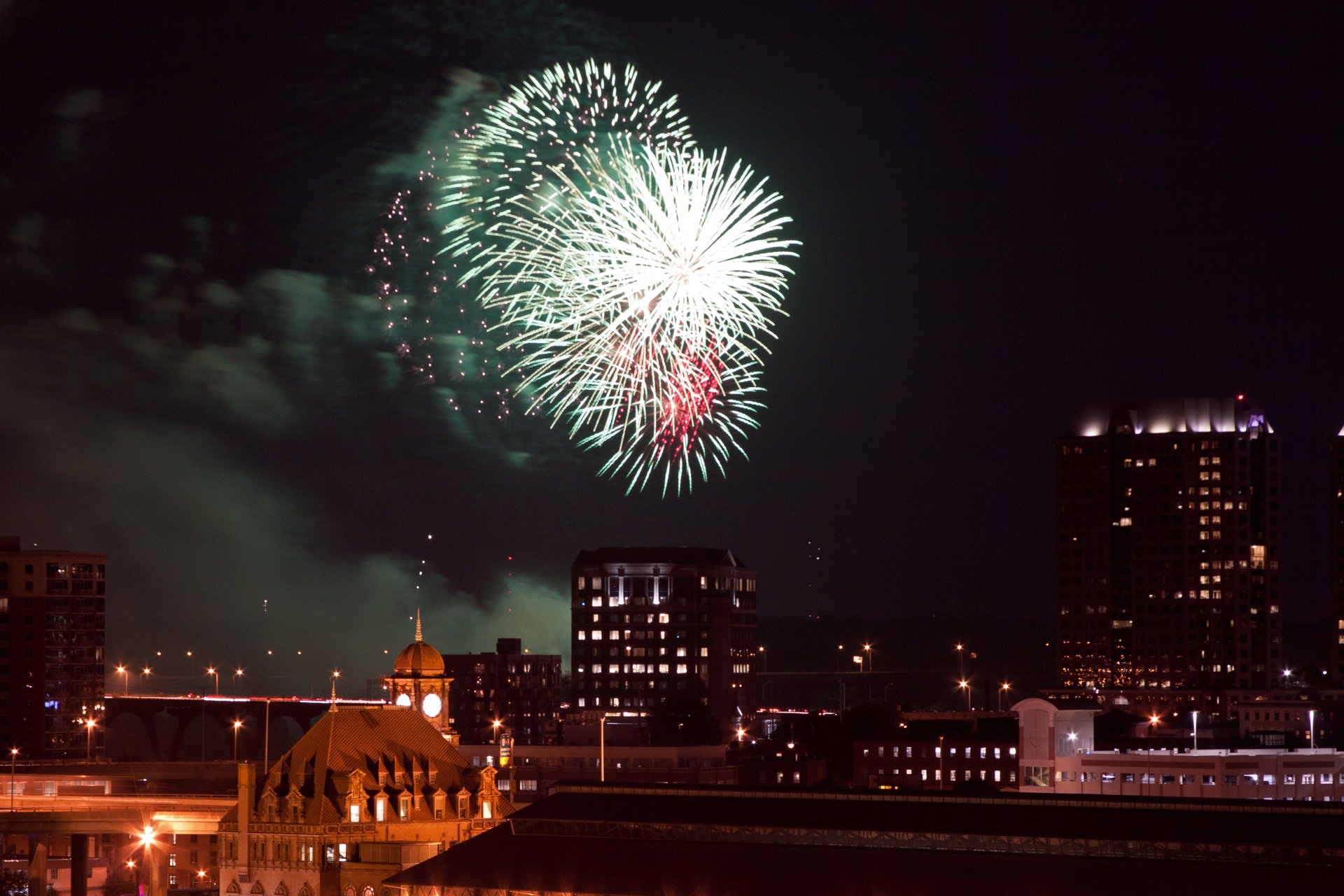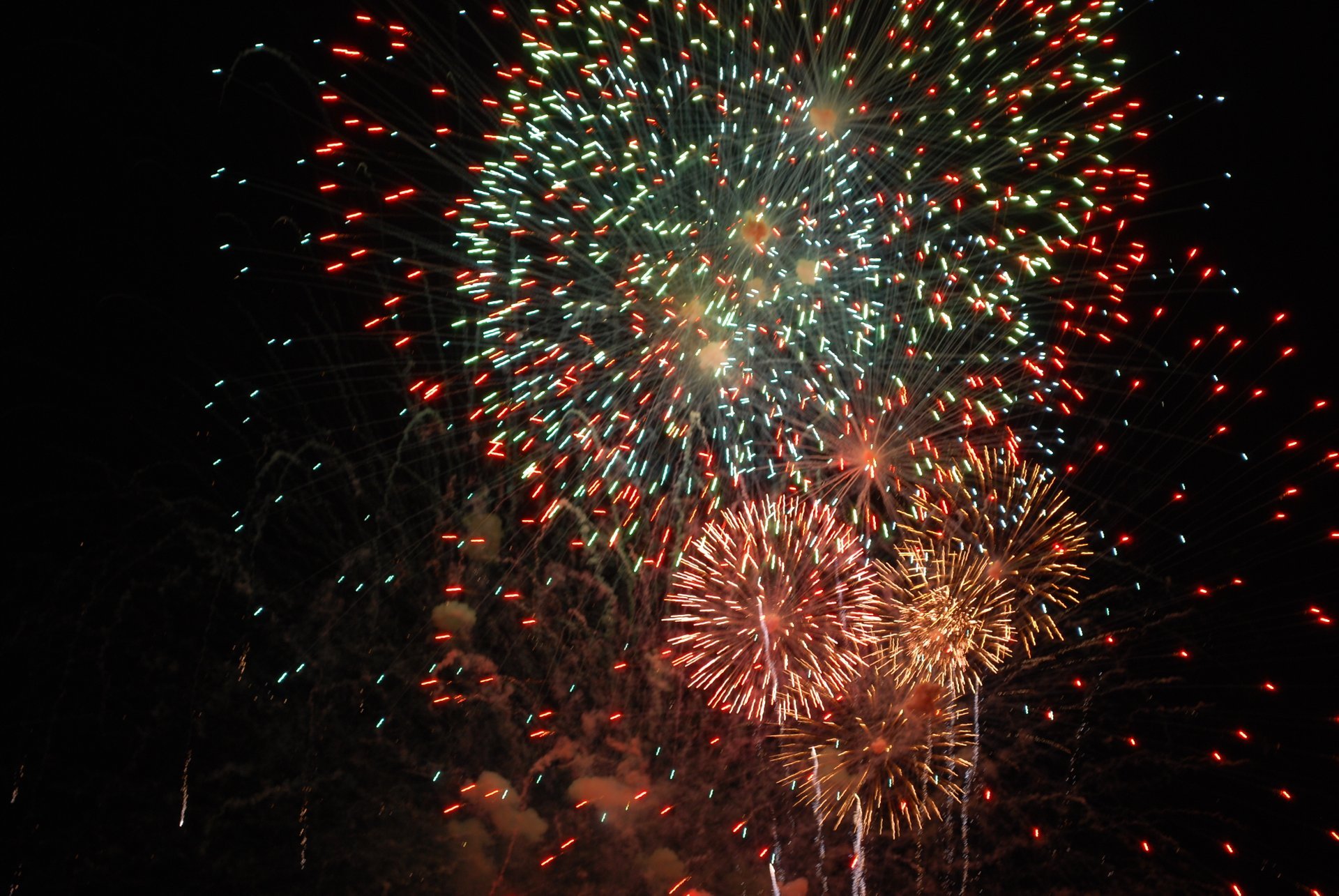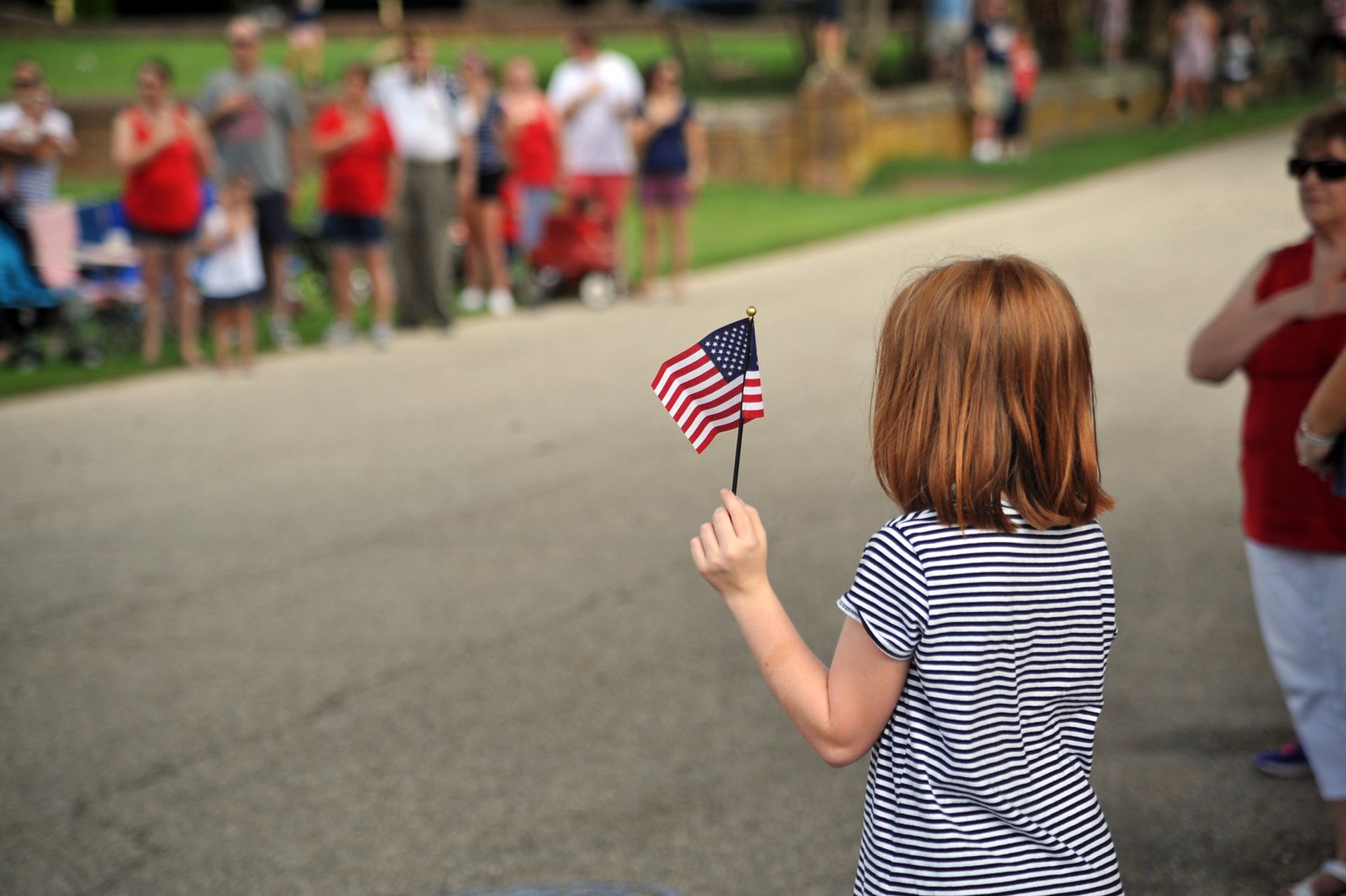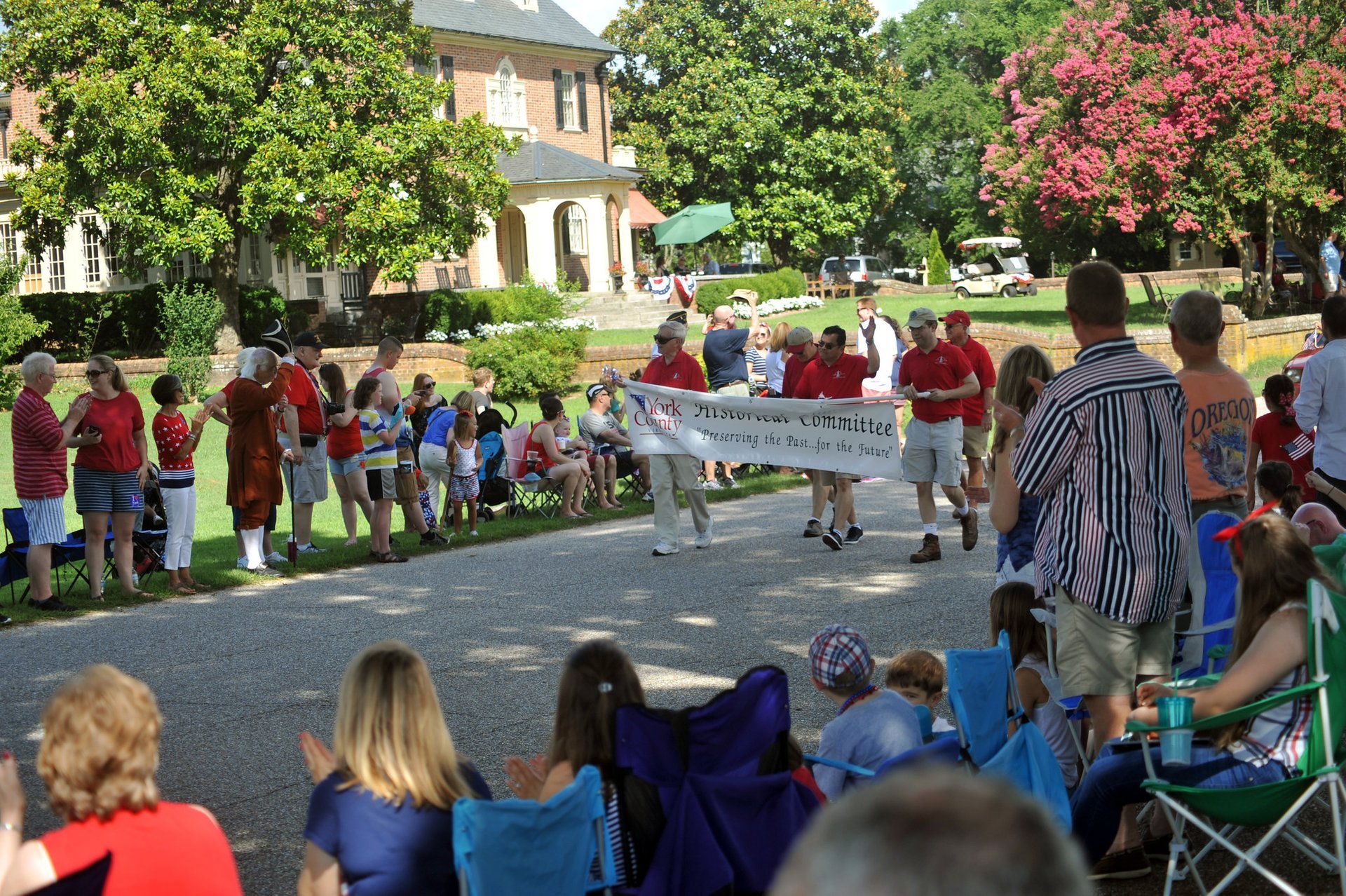 With plenty of historical sites, 4th of July vacations in Virginia can be unforgettable. Stroll through the Great House in Norfolk, also called The Stratford Hall plantation house, that was built by Thomas Lee, attend the Declaration of Independence and see the magnificent fireworks.
Fairfax Independence Day Celebration (July 4, 2023)
Fairfax has an impressive parade in the morning and fireworks in the evening. The parade starts at 10 am in the Fairfax Historic District. It features floats, marching bands, large inflatable balloons, firetrucks, Shriners' little cars, equestrian units, clowns, and gymnasts. The Fairfax Fire Department also hosts its Old-Fashioned Fireman's Day at Fire House 3 with fun watery competitions, games, musical entertainment, and barbecue. Don't forget to see a fireworks display over Fairfax High School.
Brandermill 4th of July Celebration (July 4, 2023)
Brandermill hosts The Brandermill 7.4K run and a parade that starts at 10 am near Swift Creek Middle School.
Colonial Williamsburg July 4 Celebration (July 4, 2023)
Colonial Williamsburg has many historic sites to visit. Start from a reading of the Declaration of Independence. A local celebration at the Market Square offers traditional games like tomahawk throwing or tug of war. And of course, the festivities will culminate with the fireworks.
Yorktown Independence Day Celebrations (July 4, 2023)
Yorktown has Fourth of July celebrations at the Yorktown Victory Center. Visitors can see the annual parade and observe military drills. Yorktown also has an impressive fireworks display over the York River.
Norfolk 4th of July Celebration (July 4, 2023)
Norfolk, due to its Naval station has a lot of military personnel and a very patriotic atmosphere on July 4th. A large celebration at Town Point Park lasts from 5 pm to 10 pm. There is also plenty of entertainment and live music by the waterfront. Food vendors offer summer favorites like hot dogs and corn on the cob. Don't miss the massive fireworks display over the waterfront that begins at 9:30 pm.
Virginia Beach 4th of July Events (July 4, 2023)
Virginia Beach is a perfect spot for a summer vacation. And it gets quite busy on July 4th. Many visitors gather to see The Stars & Stripes Explosion extravaganza on the beach. The Independence Day festivities start with a free live concert followed by the magnificent fireworks.
Charlottesville 4th of July Celebration (July 4, 2023)
Charlottesville has many traditional festivities for Independence Day. Historic Monticello, home of Thomas Jefferson, holds a Naturalization Ceremony followed by a celebration and Jefferson's Open House with a free walk-through tour from 11:15 am to 1:00 pm. Another Independence Day Celebration takes place at James Monroe's Highland. Kids can enjoy numerous games and activities from 11:00 am until 4:00 pm, while adults are busy with a picnic. Fireworks and "Happy Birthday, America" festival takes place at Carter Mountain, featuring a bike parade, sack races, a water balloon toss, and a watermelon seed spitting contest.
Find hotels and airbnbs near 4th of July (Map)