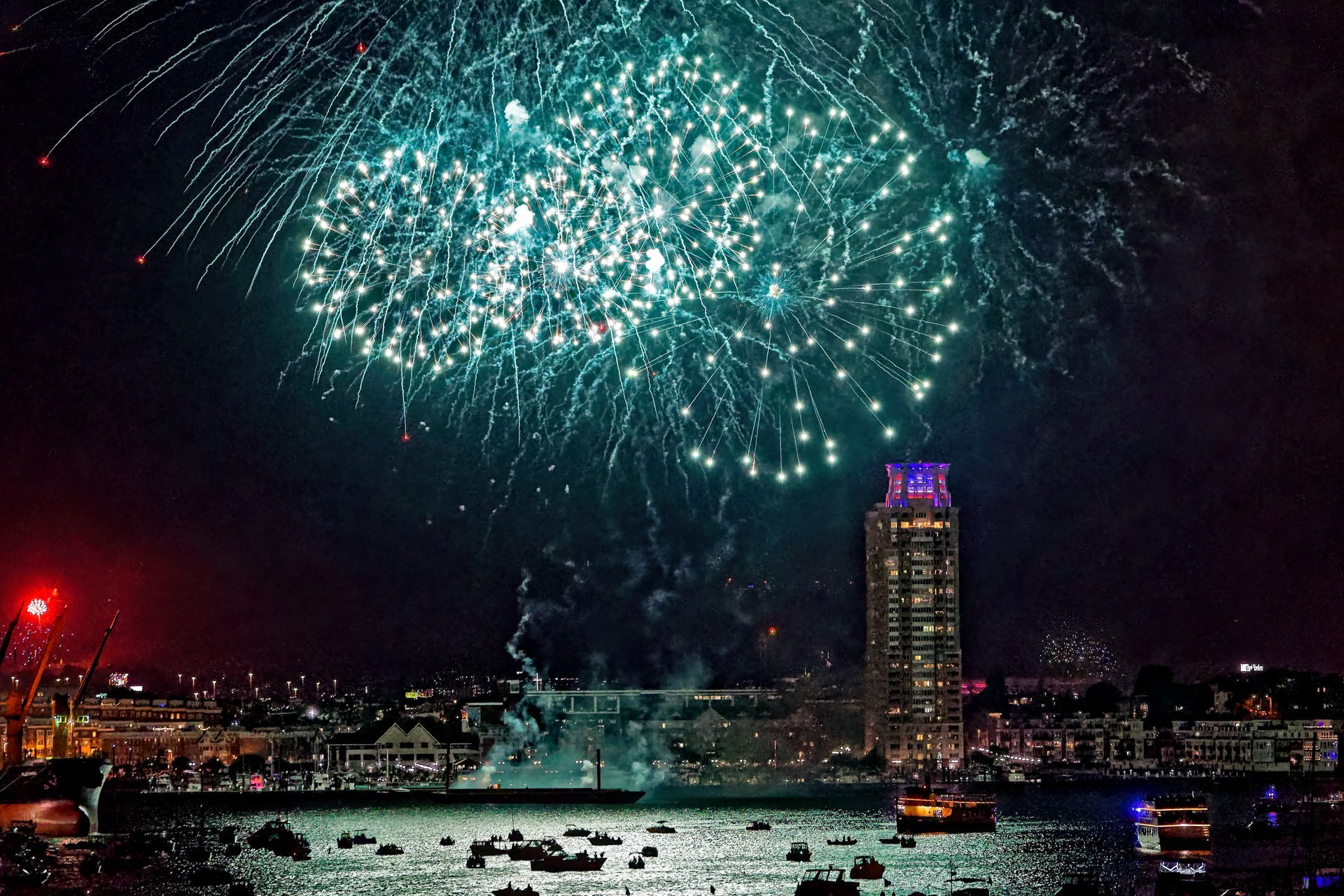 Maryland starts celebrating America's Independence already in the last days of June. Lots of patriotic events take place in Baltimore and Annapolis, while the Chesapeake Bay and Ocean City offer perfect beach weather and stunning fireworks over the waterfront. As events are scattered throughout the Fourth of July Weekend, please check the official website for more detailed information on date, time, and location.
Baltimore's Ports America Chesapeake 4th of July Celebration is one of the largest in the state. The festivities at the Inner Harbor Amphitheater at Pratt and Light Street feature live music and other entertainment. U.S. Navy Band starts playing at 7:00 pm, followed by the fantastic fireworks show, synchronized with patriotic and popular music. The best areas to watch the spectacle are Federal Hill, Harbor East, Fells Point, and Canton. Visitors can also attend Deck Party on USS Constellation in Inner Harbor of Downtown Baltimore. It's a great place to watch fireworks and try excellent barbeque, beer, and wine. Cannon firings and stunning views are the highlights of this party. If you haven't made it to the USS Constellation, there is an option to take one of the Spirit of Baltimore July 4th cruises. They provide a premium bar package, festive buffets, music, and DJs, as well as the incredible view of the firework display.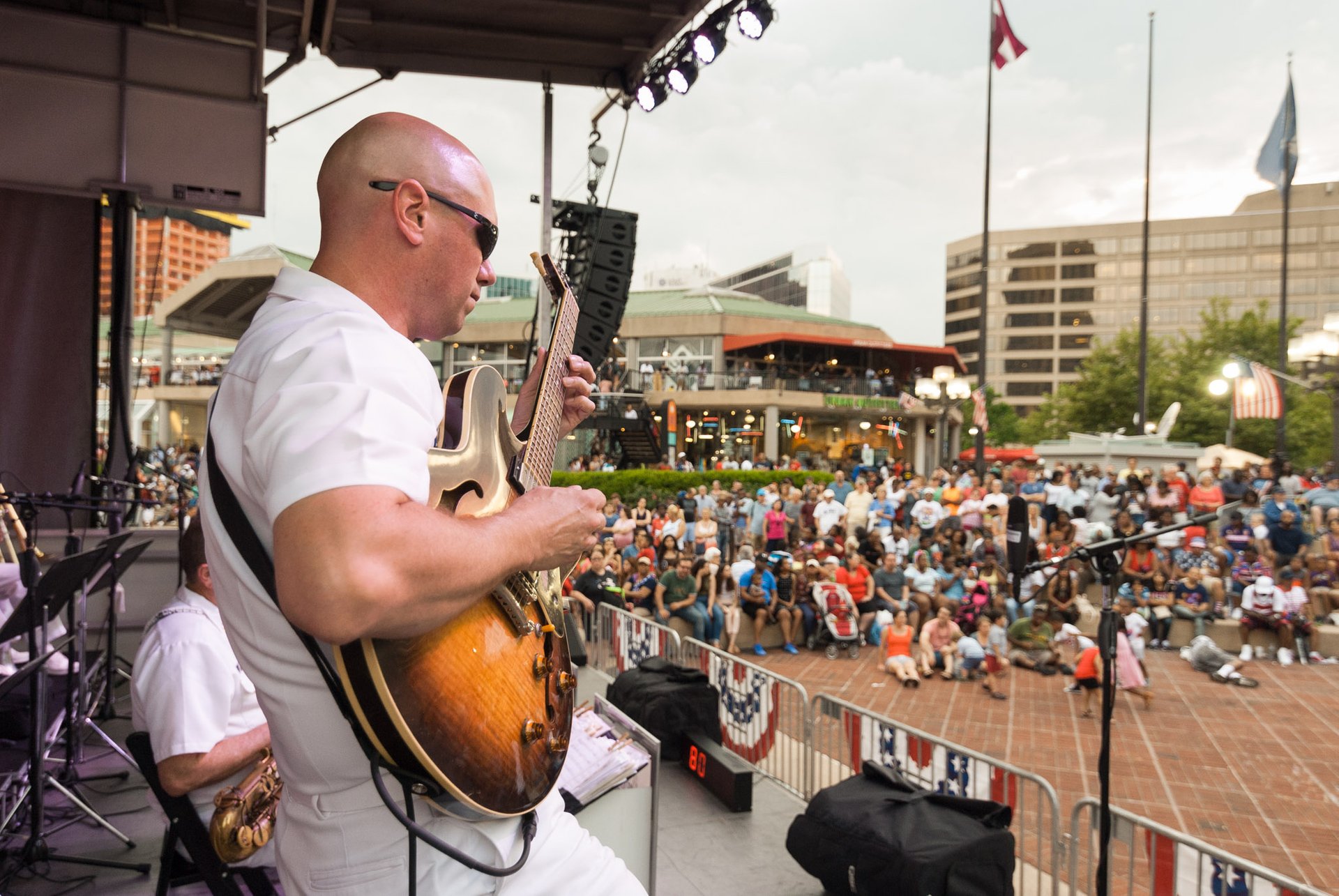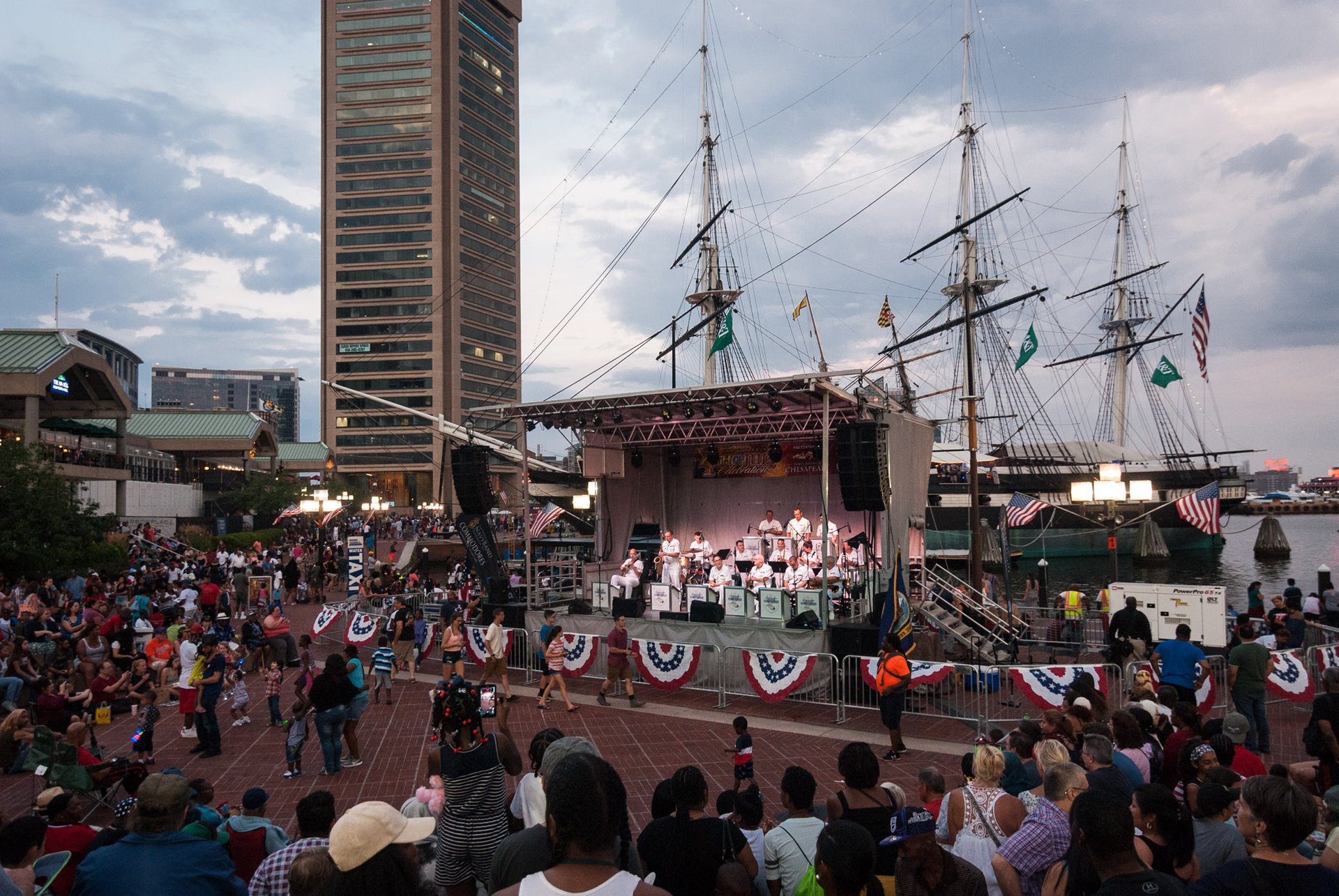 Heritage Association Independence Day Parade takes place in Dundalk early in the morning. The Parade's central theme is "Saluting America." The festivities end with an impressive fireworks display after 9:00 pm at the North Point Government Center and Grange Elementary.
Arbutus holds the annual 4th of July Parade at 12:30 pm starting at Tom Day Boulevard and marching to Carville Avenue and East Drive. The main highlight of the celebration is a traditional Soap Box Derby. Children and teenagers race on their homemade mobiles, causing much laughter, excitement, and cheering.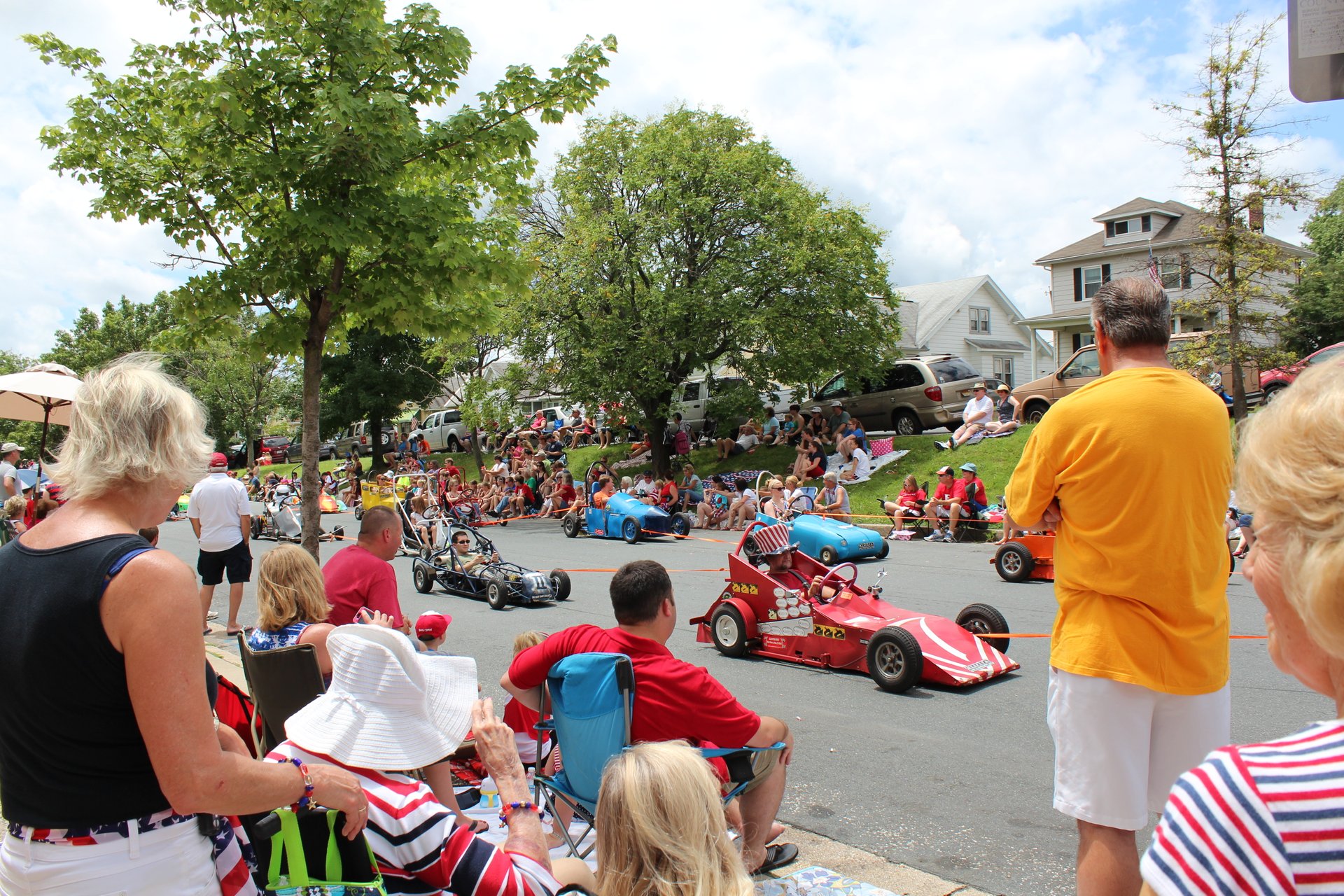 Catonsville's Independence Day Celebration is an old tradition that dates back to 1947. Its main highlight is the Annual Grand Parade that starts at 3:00 p.m. Thousands of residents and guests line the streets and set out chairs on Frederick Road to watch. Other entertainment includes children's games, races, and concerts. One of the largest fireworks display in the region starts after 9:00 pm.
Celebration of America's birthday in Towson starts with the Grand Parade with bands, clowns, military and marching units. This parade has over 120 years of history. It honors servicemen and women who have served the country and lost their lives.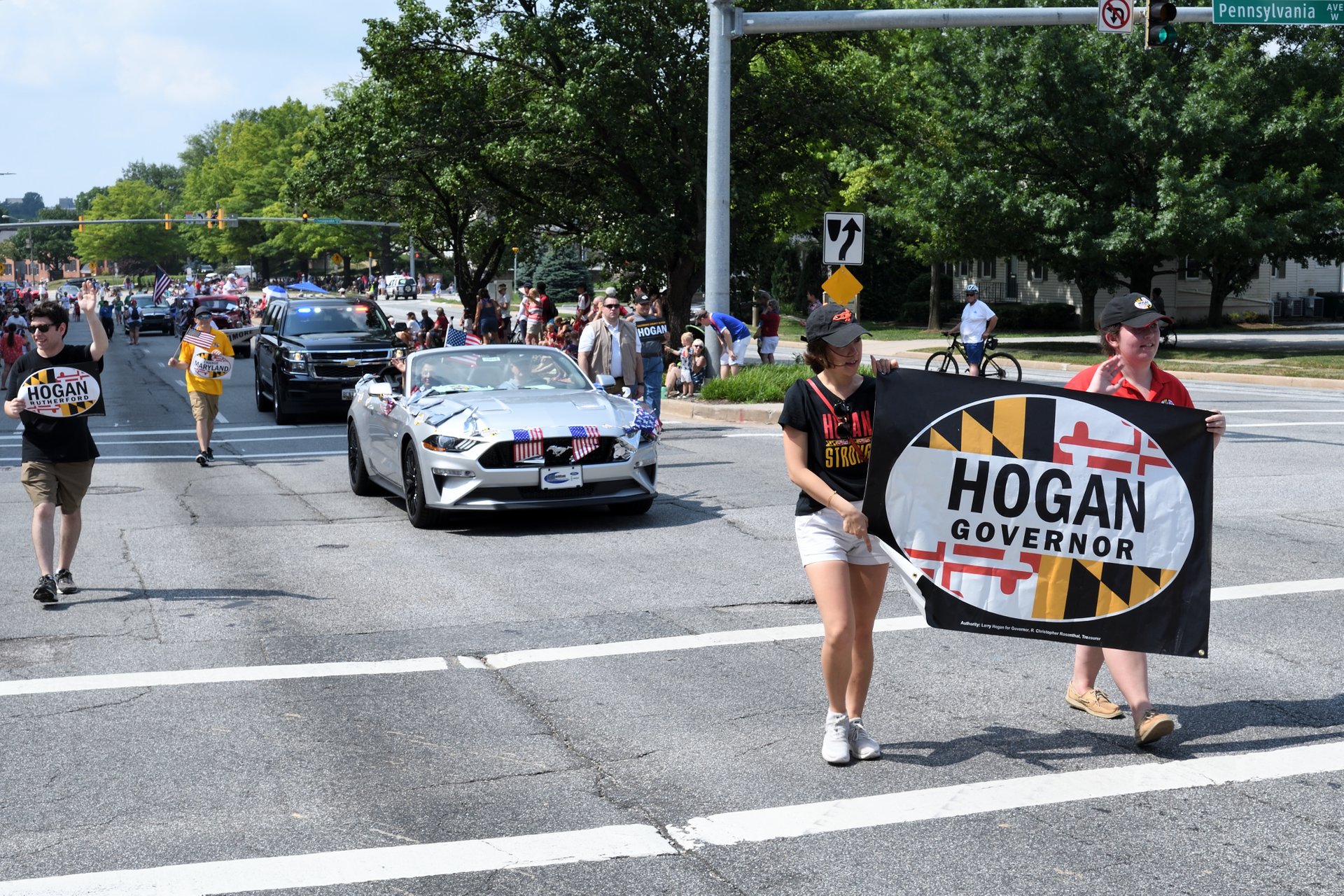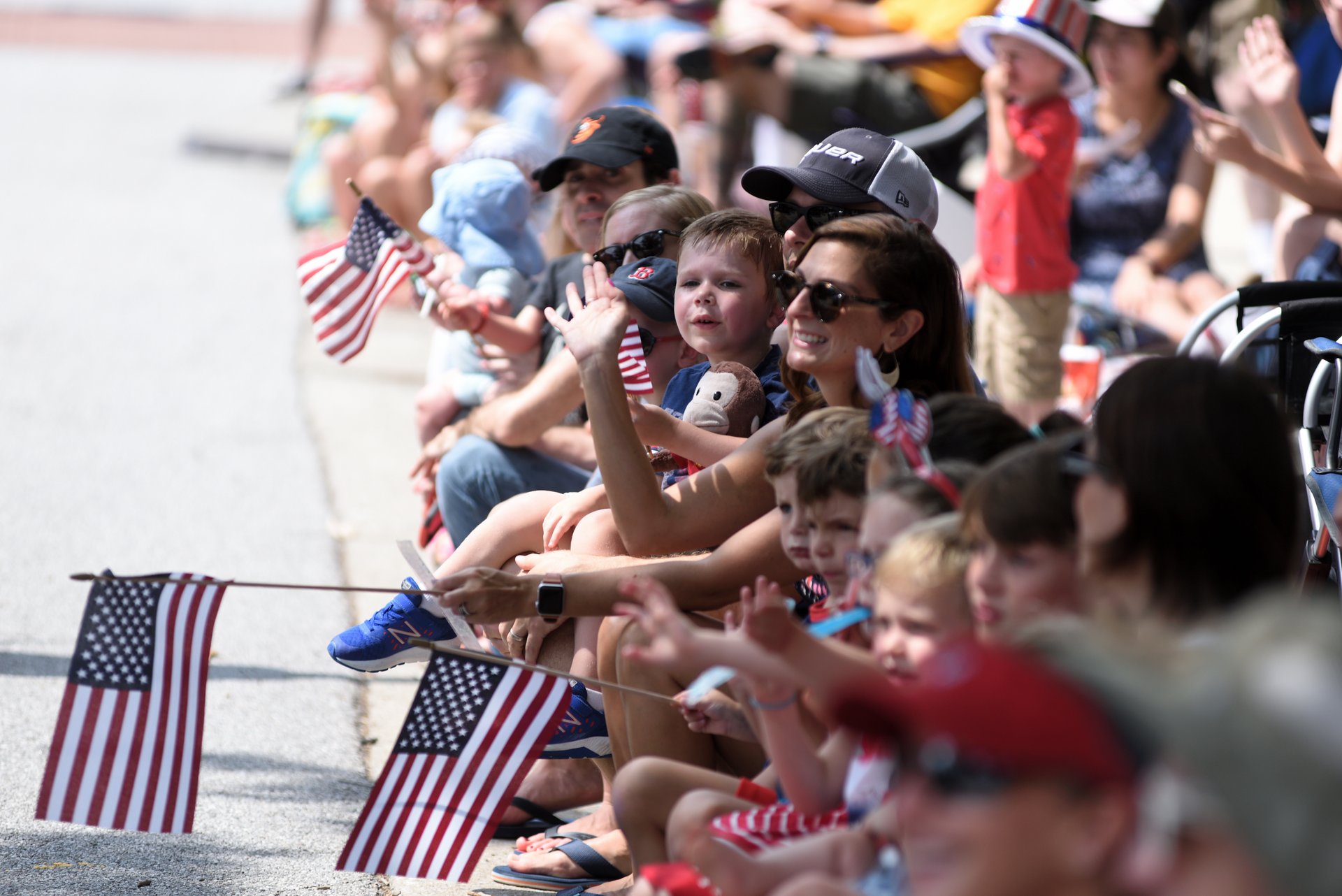 Gaithersburg hosts a vivid Fourth of July celebration over the weekend featuring a street festival, several stages with live music, delicious food, and children activities. The SummerFest lasts the entire afternoon until 11:30 pm and ends with spectacular fireworks and Summer Glo After Party.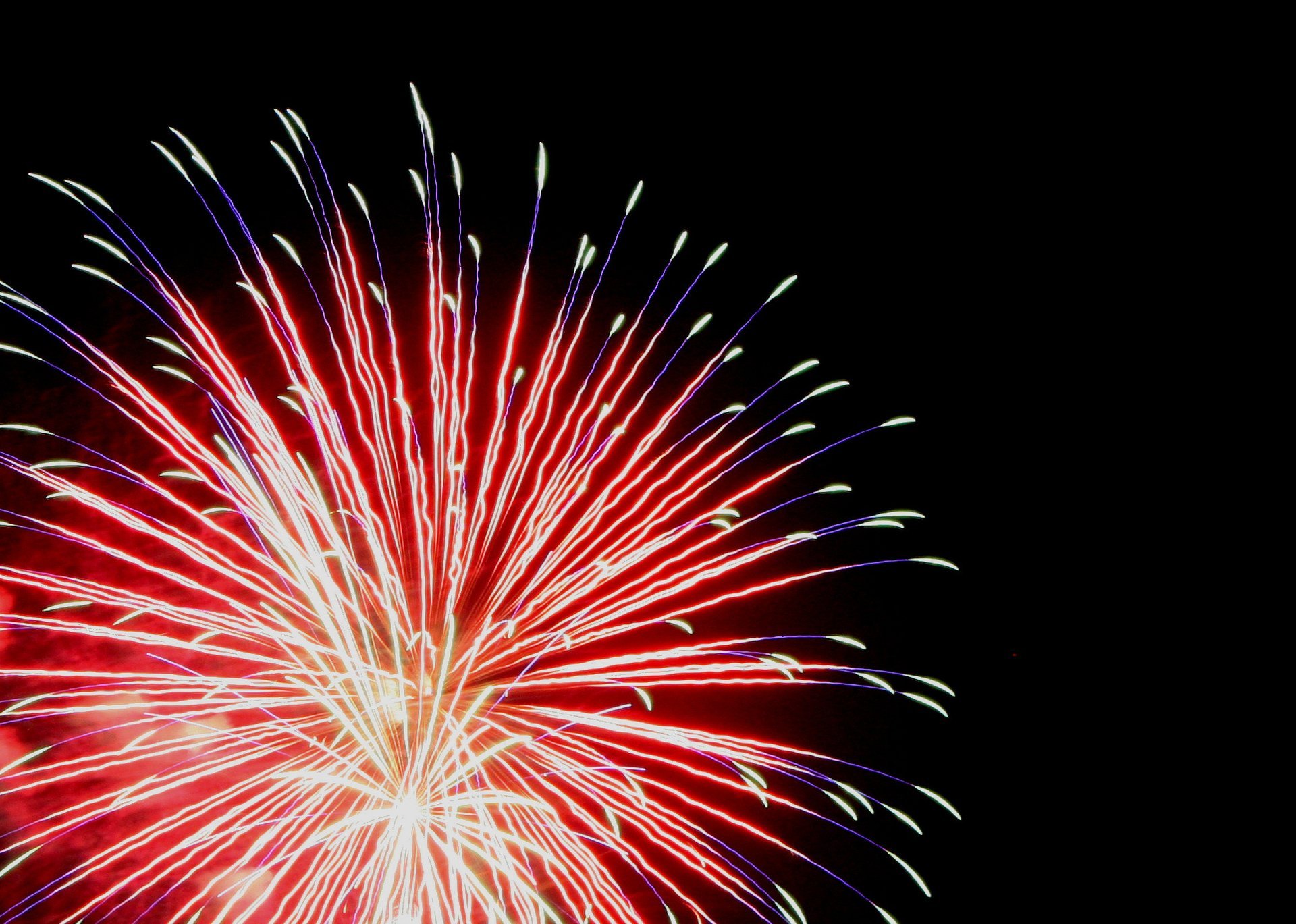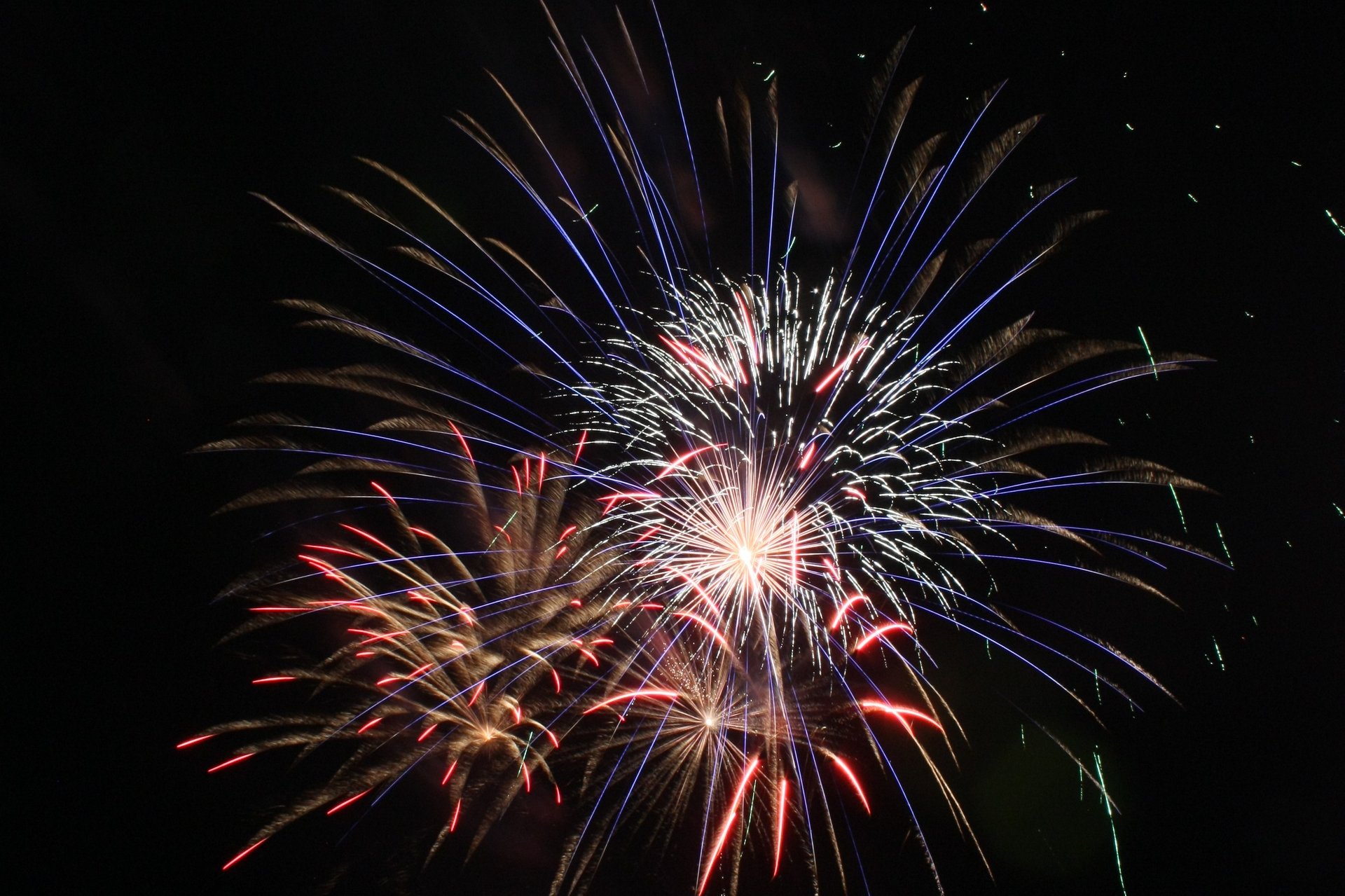 Rockville's Independence Day Celebration takes place at Mattie J.T. Stepanek Park in King Farm. The holiday is filled with music and various entertainment. Attendees can bring blankets and lawn chairs to enjoy the picnic. It's possible to bring your own food and drinks. Festivities culminate with a spectacular firework display after 9:00 pm.
Annapolis is famous for its Independence Day Parade that begins at 6:30 pm. It starts on West Street, then marches around Church Circle, to Main Street, and the City Dock. The parade is followed by a street festival at 8:00 pm at Susan Campbell Park and the Naval Academy's Concert Band. The holiday ends with a fireworks display at 9:15 pm, launched off a barge in Annapolis Harbor. Another 4th of July celebration is held at William Paca House and Garden in Annapolis. William Paca was one of the signers of the Declaration of Independence. Visitors can tour the historic garden and watch reenactment of several 18th-century historical events.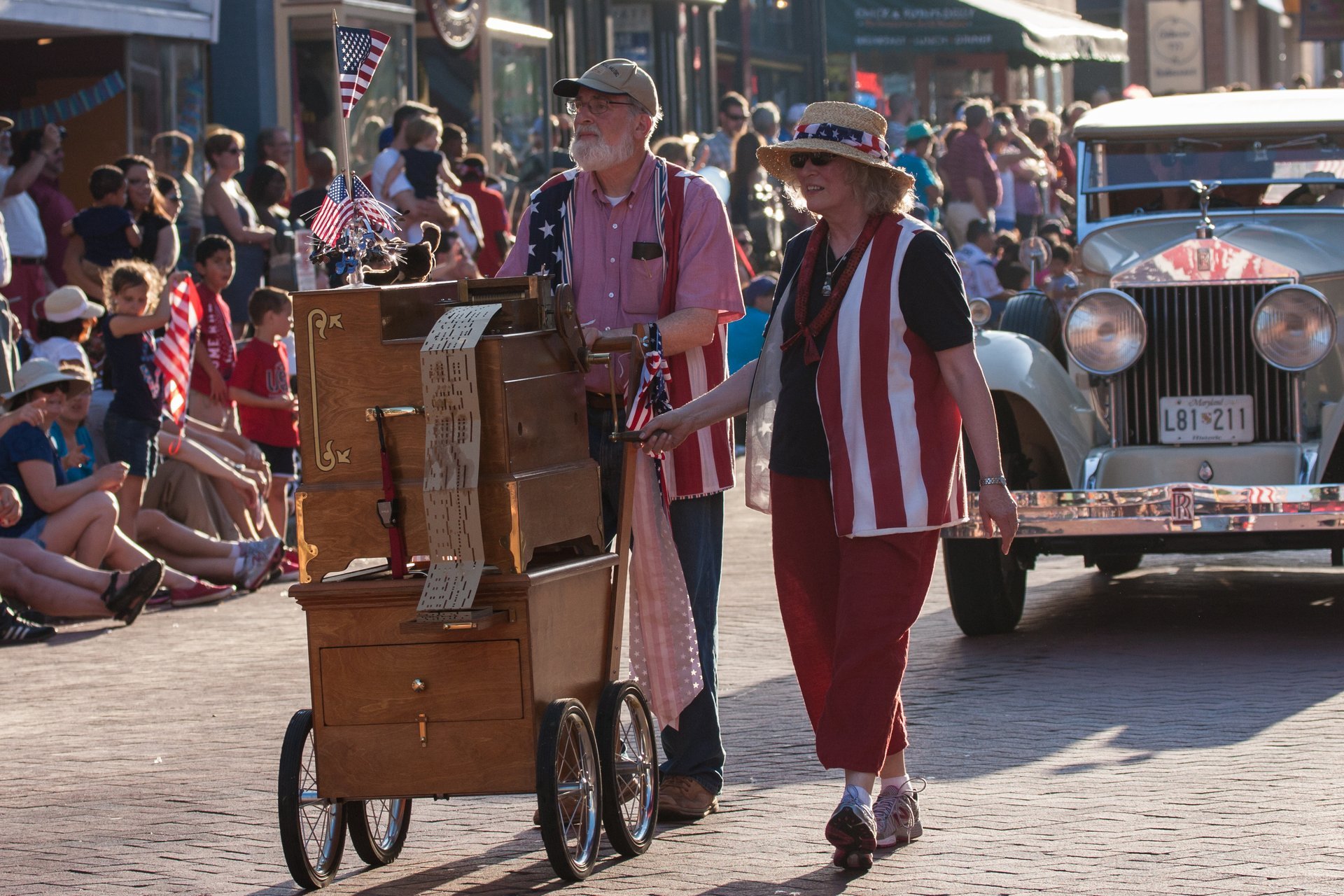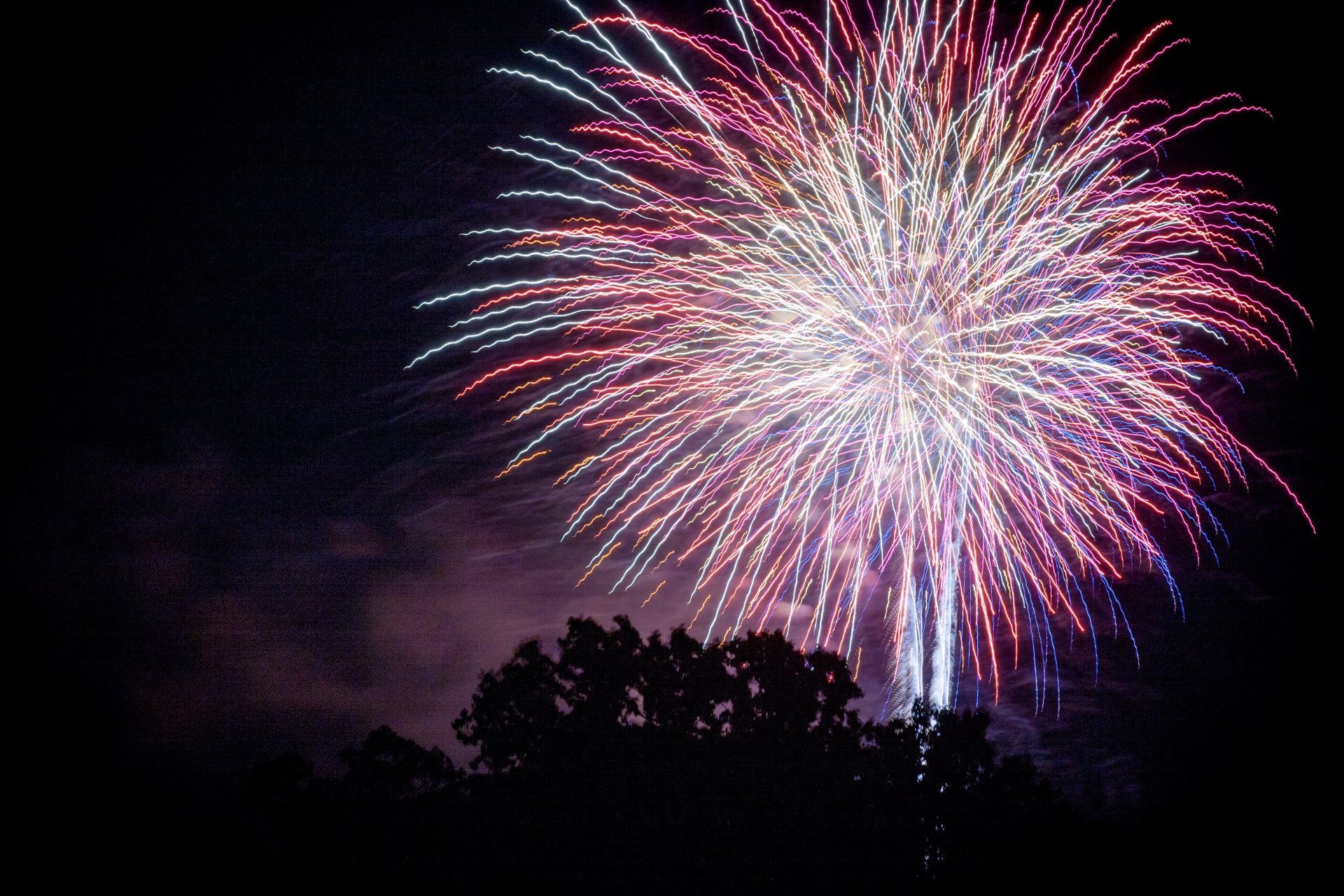 Frederick's 4th traditional Independence Celebration in Baker Park has been held for over 30 years. It features fun activities like bathtub race down Culler Lake. The festival starts at noon with games and other entertainment on two stages. Kids have plenty of activities and rides to choose from. Fireworks at Frederick's 4th start at 9:30 pm.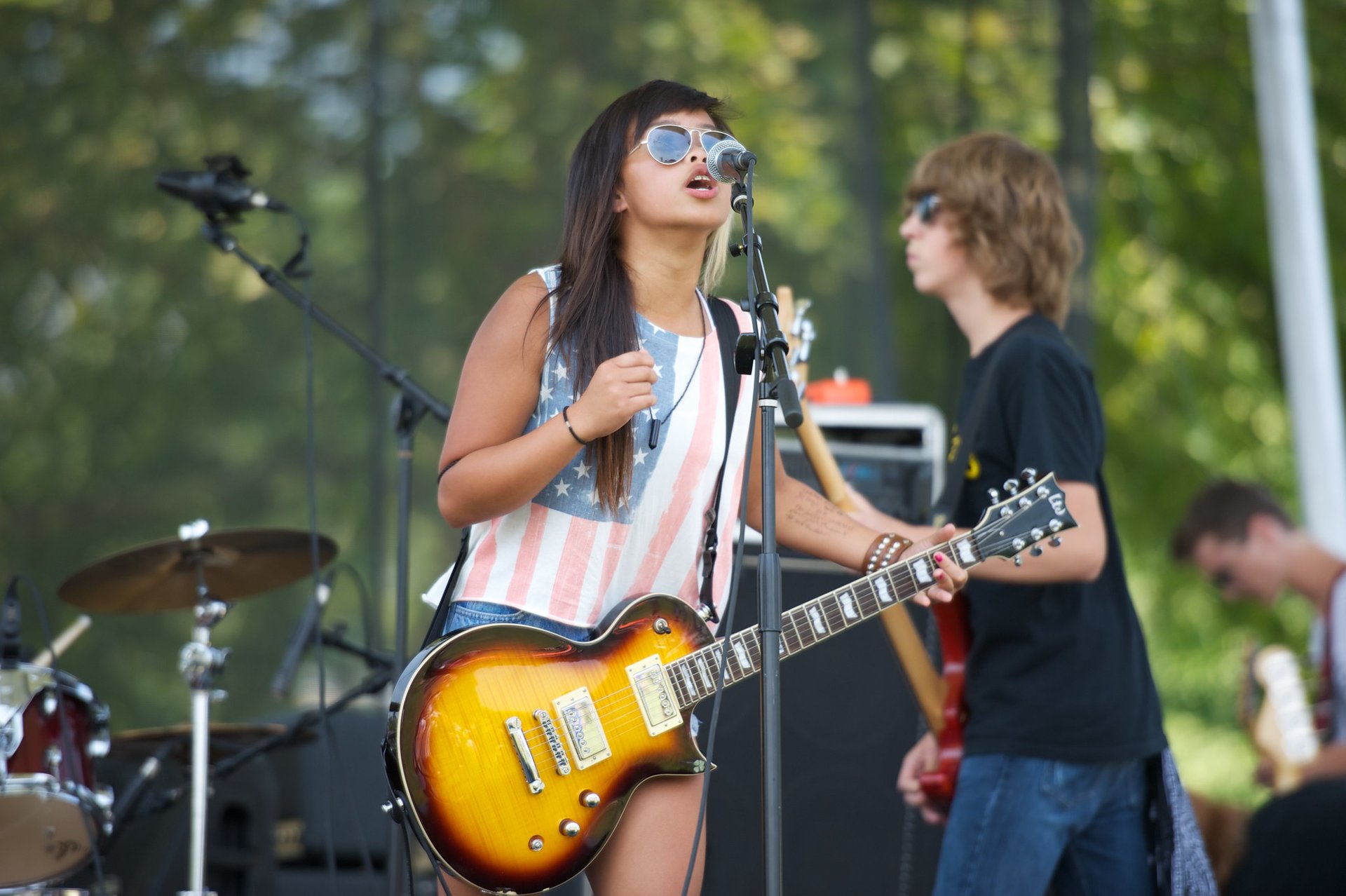 Havre de Grace Independence Day Celebration & Fireworks are held at Tydings Memorial Park. Its major highlight is a renown parade that goes from Union Avenue to Tydings Park. The parade finishes with a massive street party on Washington Street. The festival that starts around 4:30 pm is followed by a festive concert at Hutchins Park and fireworks that end the day filled with fun at about 9:30 pm. The fireworks are seen best from Maritime Museum, Concord Point Park, Tydings Basin, Decoy Museum, and Veterans Park.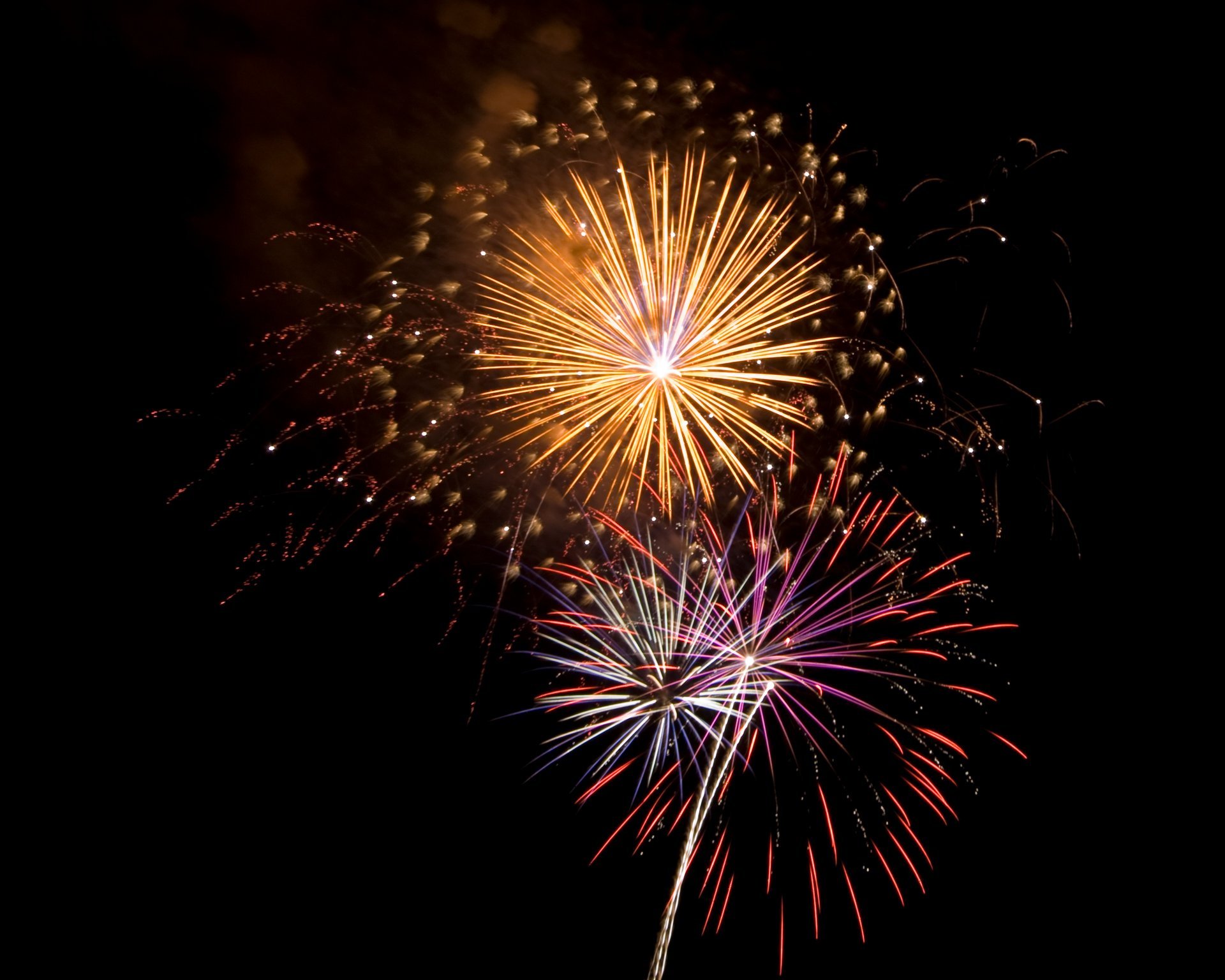 Ocean City is always festive, and 4th of July just takes festivities to the next level. There is a large free concert at 8 pm and a fantastic fireworks display at 9:30 pm. They are launched simultaneously on the beach at North Division Street and uptown at Northside Park.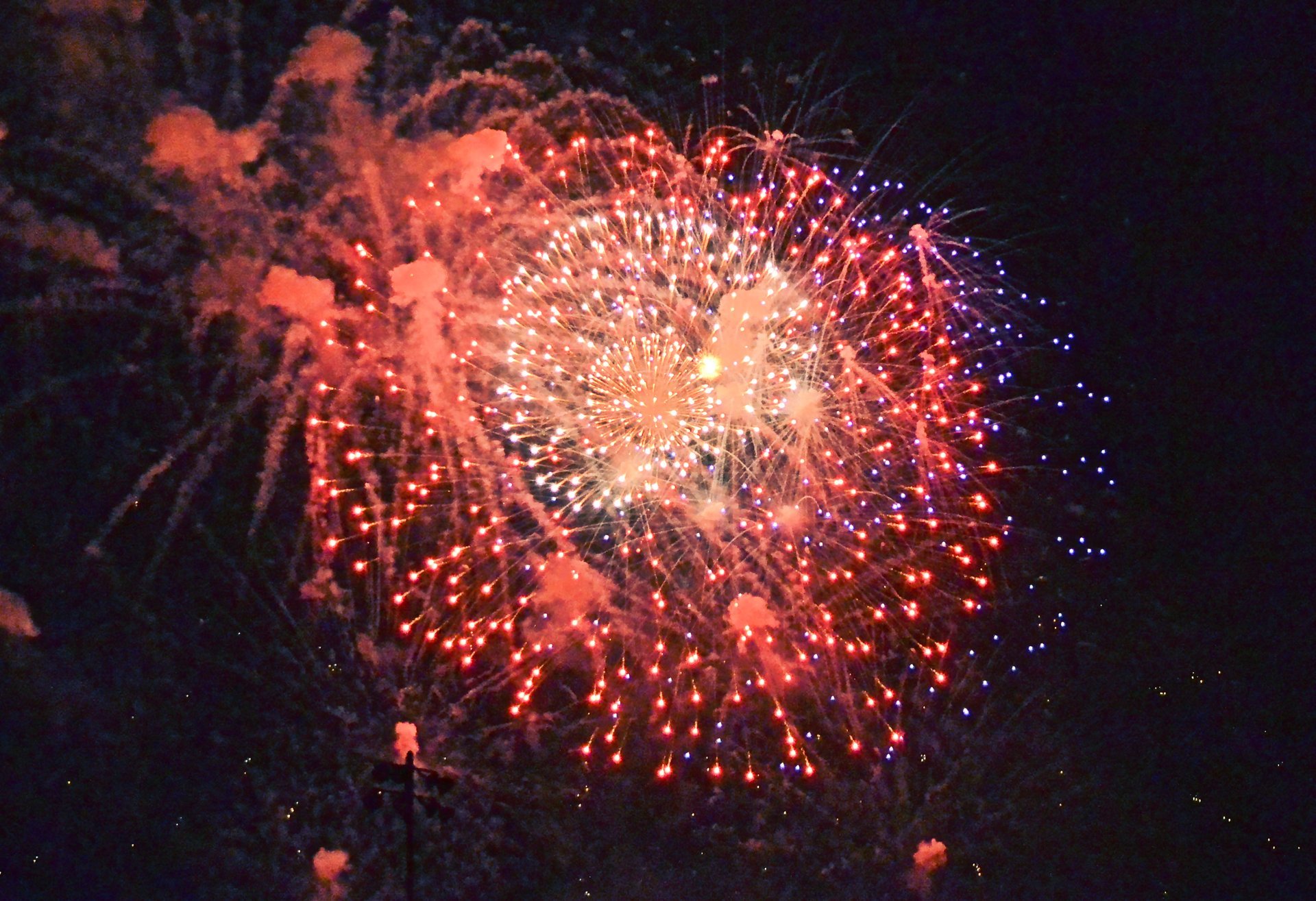 Chesapeake Beach and Solomons Island have a coordinated fireworks display on July 3rd and 4th. Chesapeake Beach's annual "Fireworks over the Bay" is usually held on the 3rd of July. The water park offers plenty of fun activities until 10:00 pm. The boardwalk and beaches are perfect spots to watch extravaganza at 9:20 pm. Solomons Island continues on July 4th with a noon boat parade and fireworks that are launched from a barge in the Patuxent. Games, crafts and the Chesapeake Biological campus entertain the crowds before the pyrotechnic show.
La Plata celebrates America's Independence with the annual Watermelon Bash held at the La Plata Town Hall. The favorite event for locals and guests features plenty of entertainment. In addition to watermelon, there are plenty of hot dogs, games, splashing fun, and kids activities. The celebration runs from 10 am to 1 pm.
Find hotels and airbnbs near 4th of July (Map)
4th of July Featured in